A word about the author first.
Dr Jatwa by birth is from the holy city of Ujjain and did his M.B.B.S. from M.G.M. Medical College, Indore.
He has a passion for writing and since 2006 has written two novels, with Second Chance his Second Book is the first one to be published.
Second Chance is based on the phenomenon of Near Death Experience which it's main protagonist Shekhar Kapur goes through. Shekhar is a ruthless businessman with absolutely no scruples,intent only on taking his Aerowalk Shoe Company to the top irrespective of the means.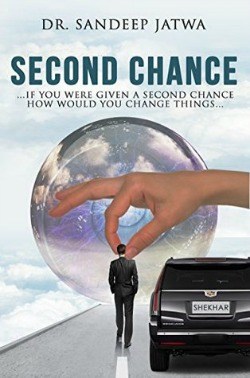 Despite subtle warnings from an unknown third force of the consequences of following his inglorious ways he continues on his path least caring about the number of people he hurts on the way.
He has no qualms about how many people despise his very being and barring a couple of people who love him despite his erring ways. Shekhar meets with a near fatal accident and during that period he experiences death and it's aftermath.
The author has used great imagination in describing the after world,Hell to be precise.
He paints hell and the subsequent punishments an inmate has to go through in vivid detail and it really gives you the goosebumps.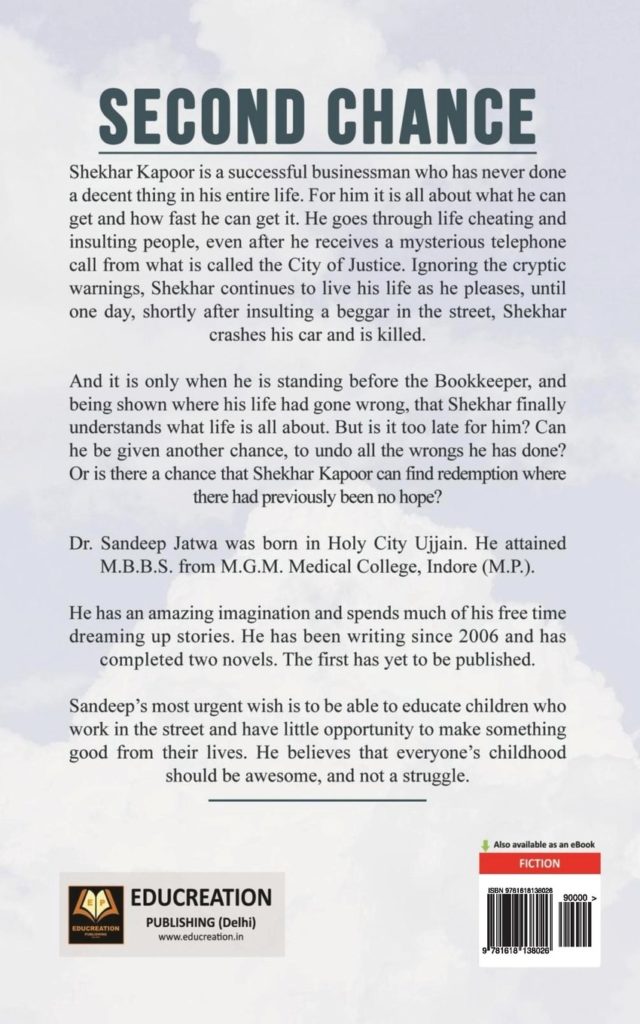 Does Shekhar return to life as it gives him a second chance? Does he atone for all his wrong doings and how?
Go grab your copy and find out,makes for a ver interesting read.
One thing I would like to bring to the author/publishers Attention:
Proof reading leaves a lot to be desired.
You can buy your copy from Amazon, for Rs 190/-
My Rating 3.5/5 Stars