Situated in Crowne Plaza, Okhla, ChaoBella as the name also suggests represents unity of two different cuisines under one roof. It serves authentic Oriental and Italian food and I simply loved it. The place has a very warm vibe, and his chic and classy interiors.
As it was my first visit to the place, I didn't want to miss an opportunity to try both the cuisines and hence ordered a perfect mix of starters in order to have best from both the worlds.
Shredded Crispy Mushroom, Zhang Fei Spicy Chicken, Vegetable Dumplings and Chicken Jaozi made for the Chinese starters and Pizza Con Pollo Affumicato and Margarita Pizza for the Italian appetisers. I loved the mushroom and zhang chicken, both. The dumplings were perfectly done and I loved the way a green dot represented the vegetable dumplings and a red dot on Chicken Jaozi, they both looked as amazing as they tasted. I also tried Chicken Manchow Soup, which was great and loved a tiny miny chicken dumpling that floated in the soup and gave it an added taste.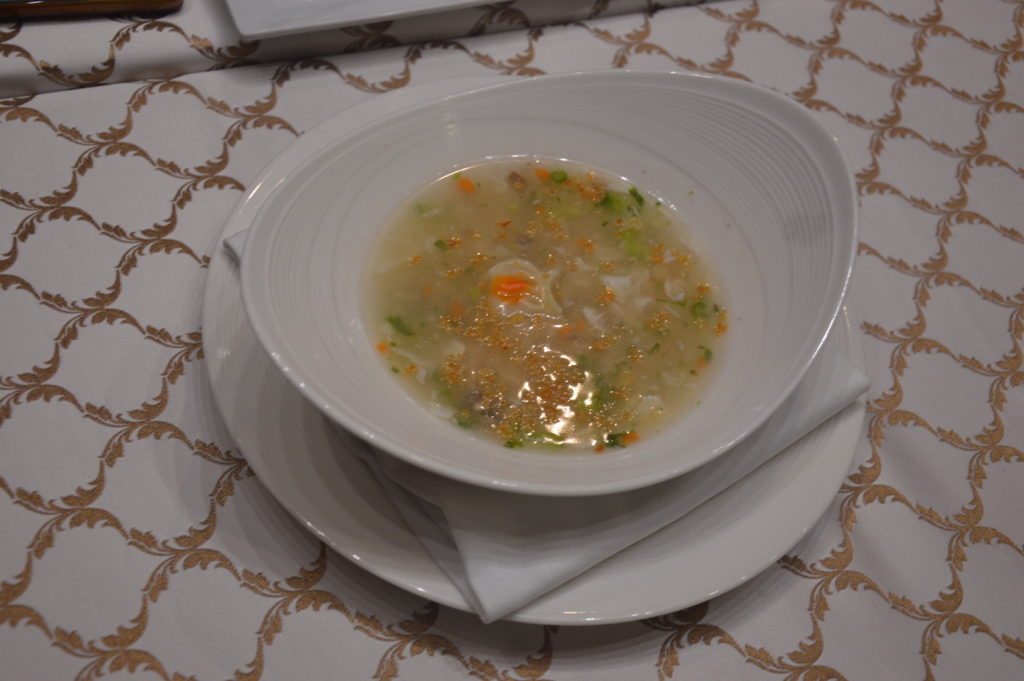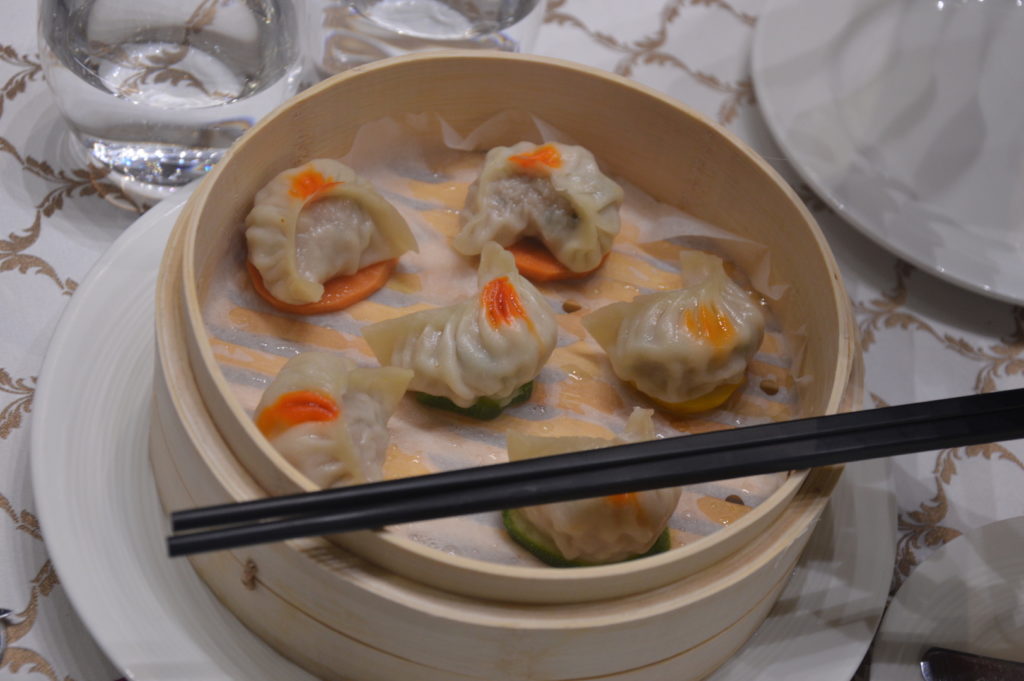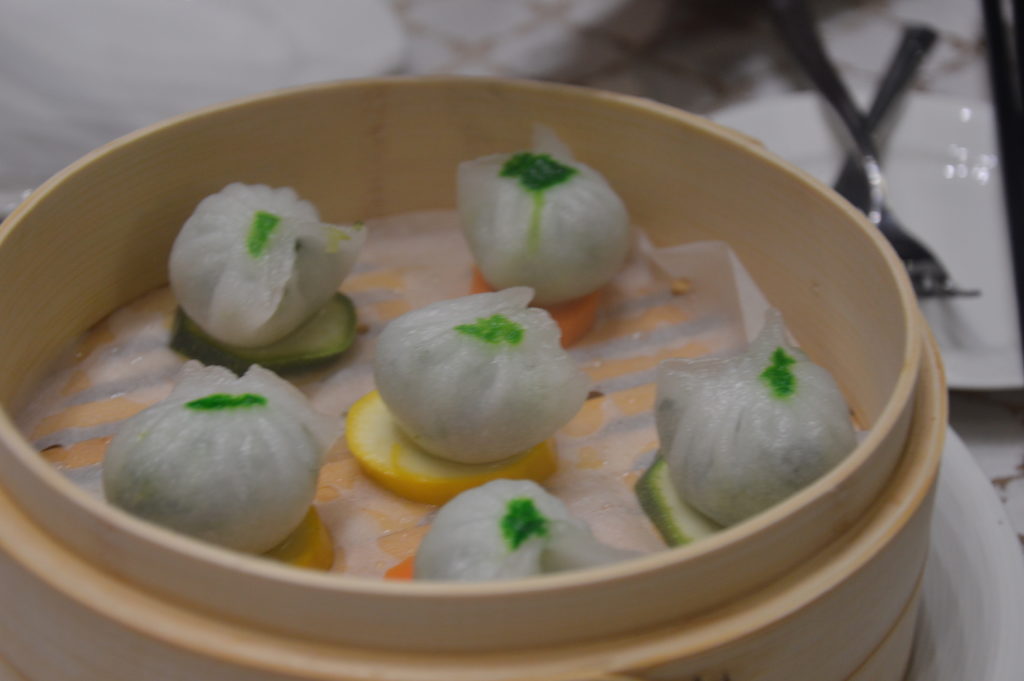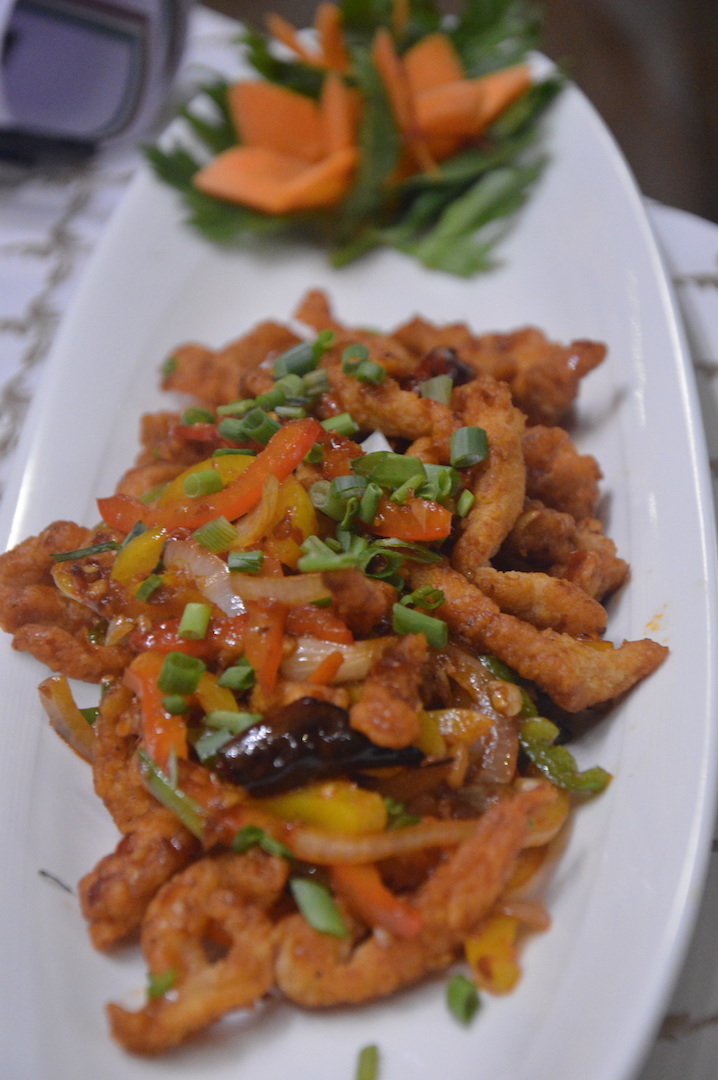 The Margarita Pizza, Veg Pizza and Smoked Chicken Pizza were amazing, I especially loved the Veg Pizza. The juices of the vegetables, cheese and a nice crust made for a great pizza, I thoroughly enjoyed relishing a big slice of it.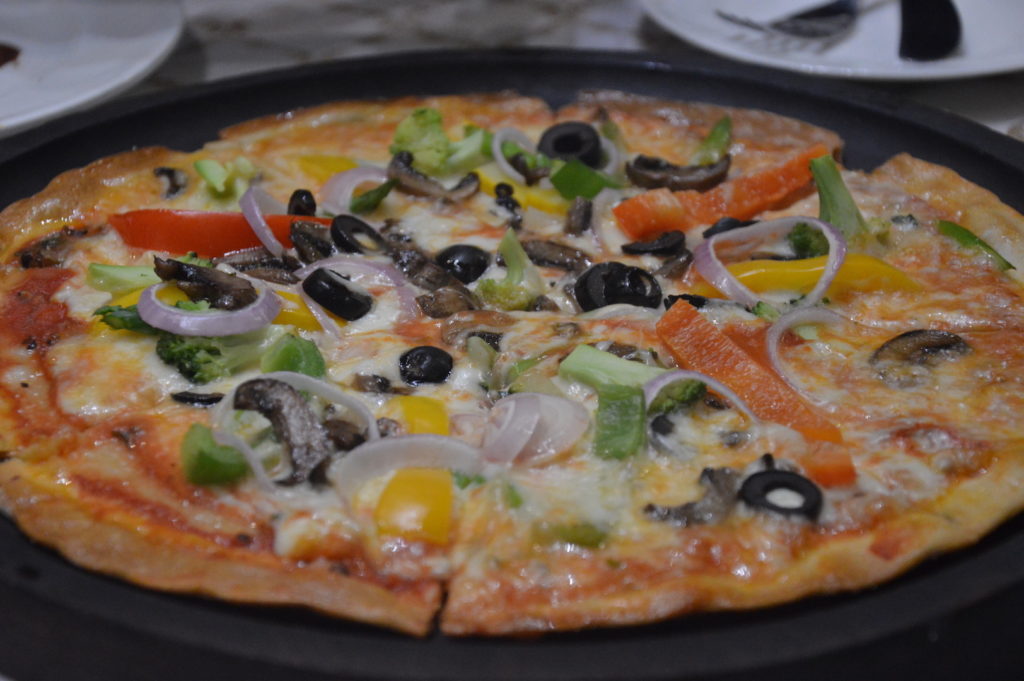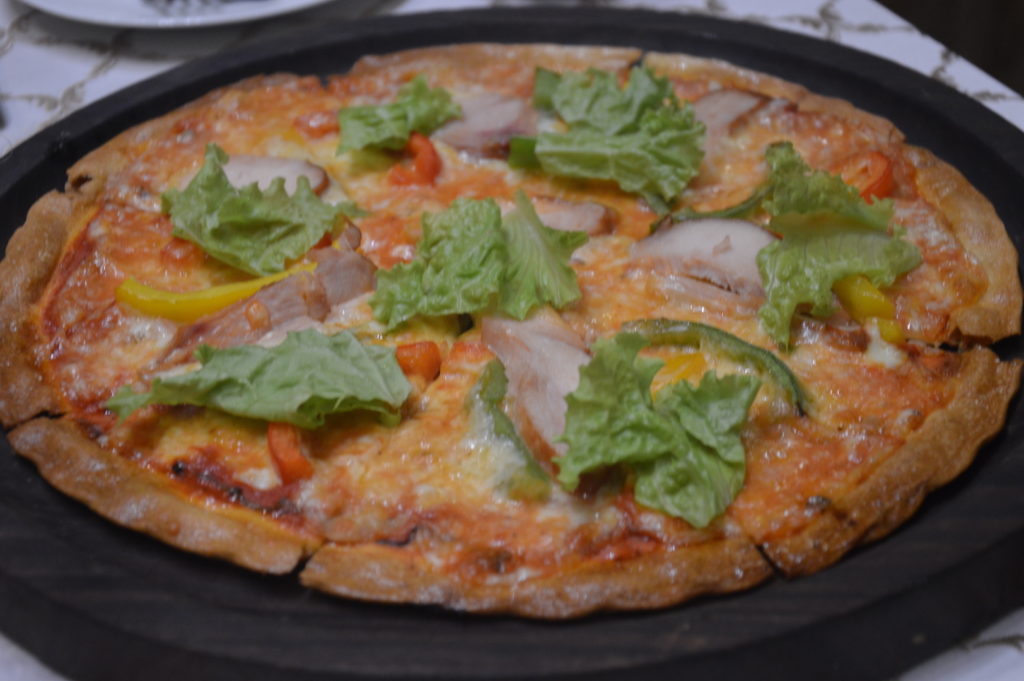 For the main course, we tried Pan Fried River Sole, a stir fried fish served with Sichuan pickled vegetables and pine nuts and it was really nice. The fish was tender and juicy and the pickled vegetables made for a great accompaniment.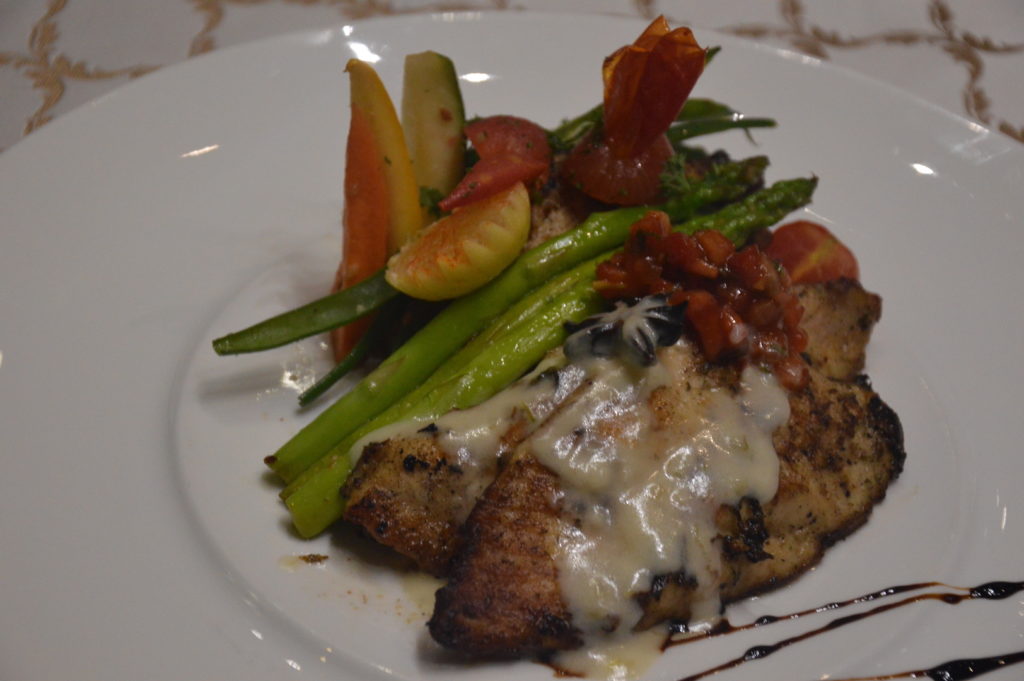 Sautéed Chicken Breast served with Charred Asparagus and Porcini Sauce was another amazing preparation. Loved the juicy chicken breasts, it was mildly spiced and I really liked it.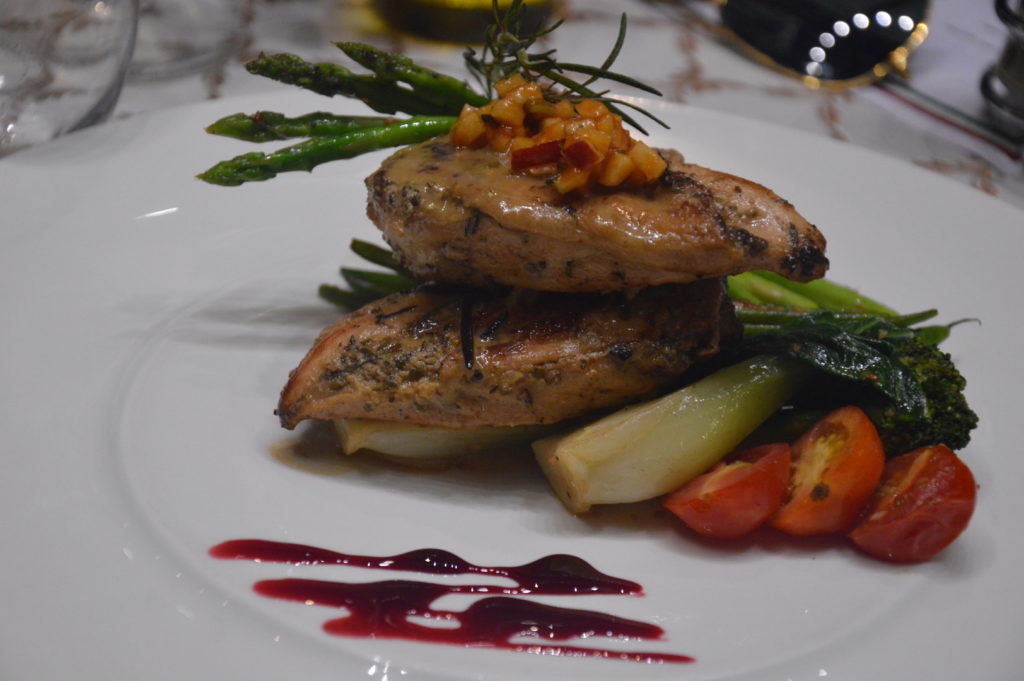 Chicken in Sichuan Sauce, Malak Vegetables, Chilli Garlic Noodles and Vegetable Fried Rice made for a perfect Chinese Meal, I loved each and every item and I can really gorge on these anytime. Its surely been one of the finest Chinese meals I have eaten.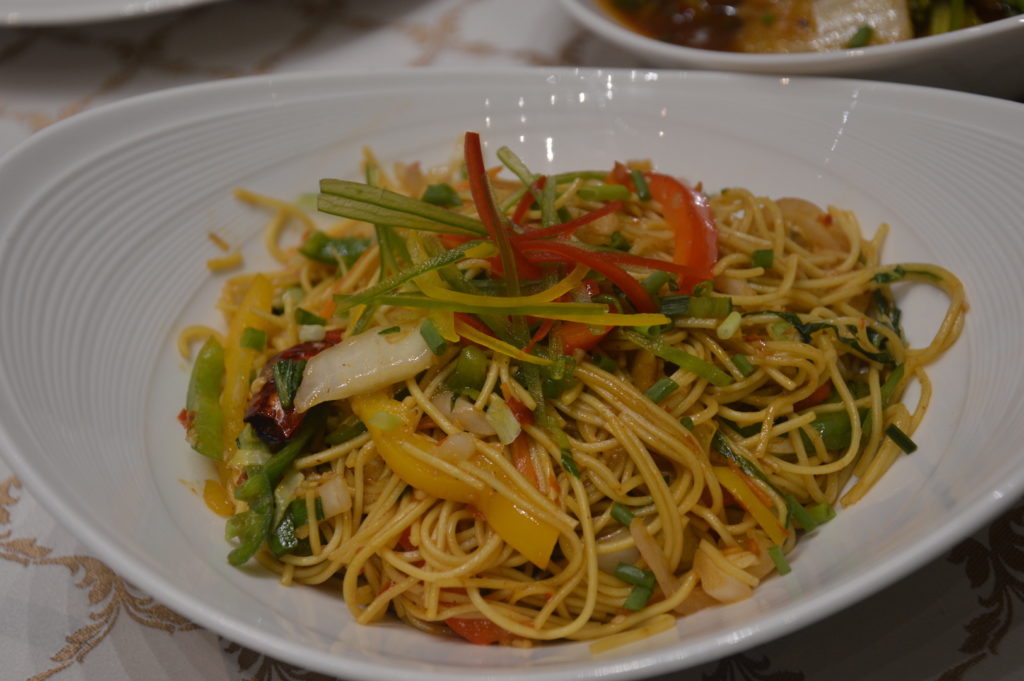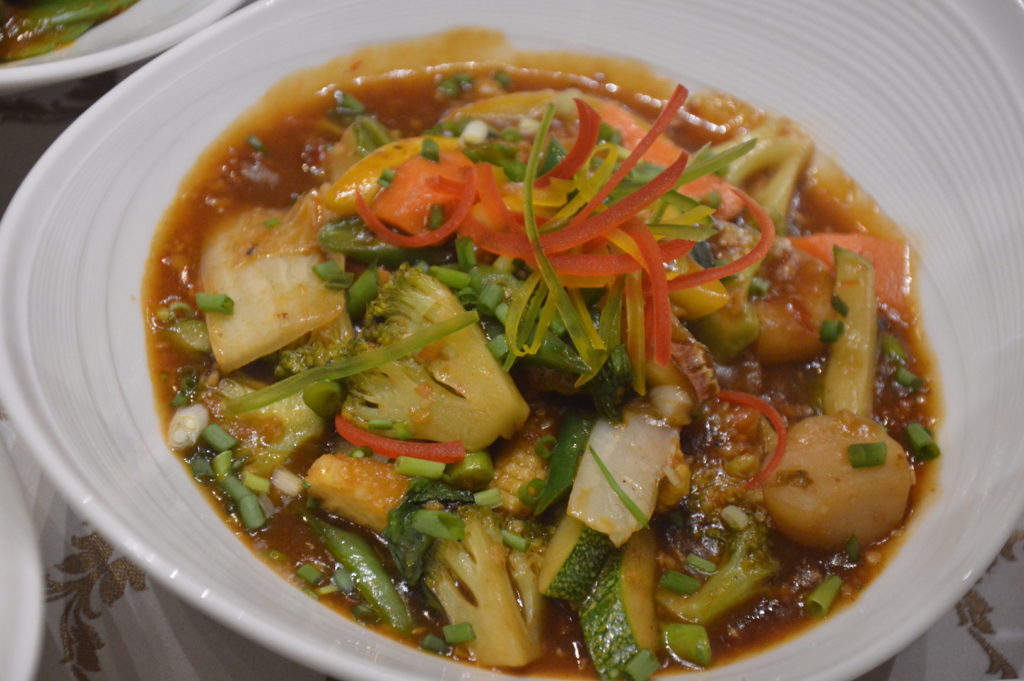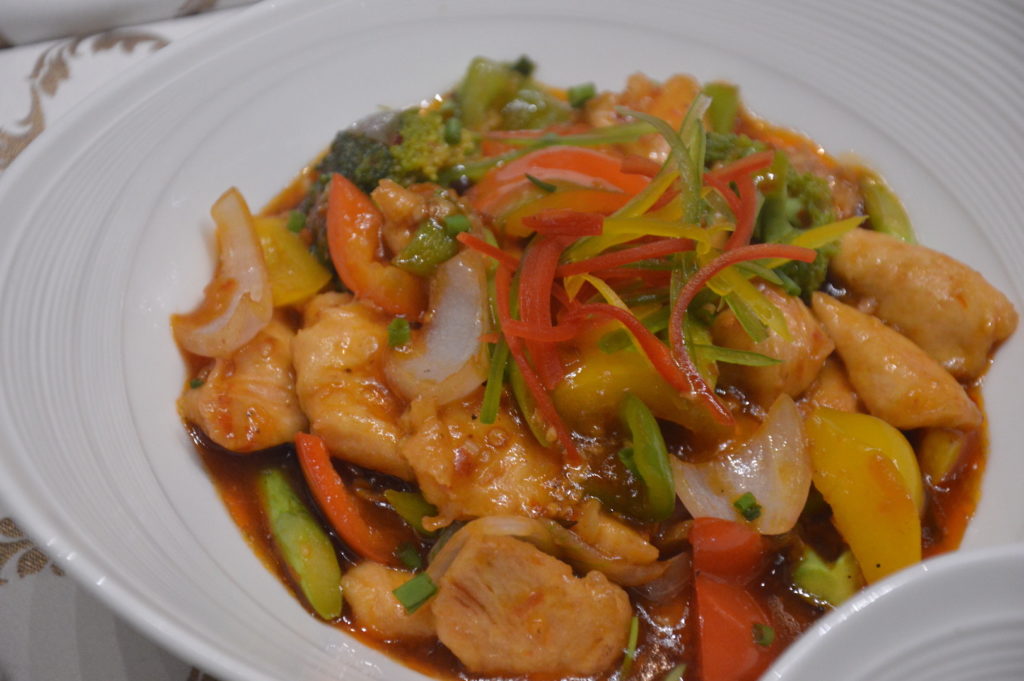 For Desserts I tried the Tiramisu, which was the only thing I found below standards, as I could not taste coffee much and neither the taste of mascarpone cheese was coming across. I loved the presentation though and the macaroon served along was yummy.