Trend is the newest entrant at the recently reopened and established Ansal Plaza and this TREND is here to stay for sure. Brought to us by Gundeep Anand, Jaideep Anand, Himanshu and Vidit Gupta who also have brought alive brands like Tamasha and Cafe Dalal Street earlier, this one adds another feather to their cap.
Designed in a chic and classy way, it has a rustic yet modern appeal to it. Its a perfect example of cross bid between fine dining and casual dining. The cuisine is Modern Indian and focuses on the authenticity of flavours inspite of being modern. As discussed with Chef Jiten Shah, the aim of the restaurant is to provide unique foodie experience to their customers but at the same time, they don't want to create confusions with fusions.
And now after having the food at Trend, I can vouch for it. They truly are serving different food, which you won't find elsewhere and yet the flavours aren't overplayed.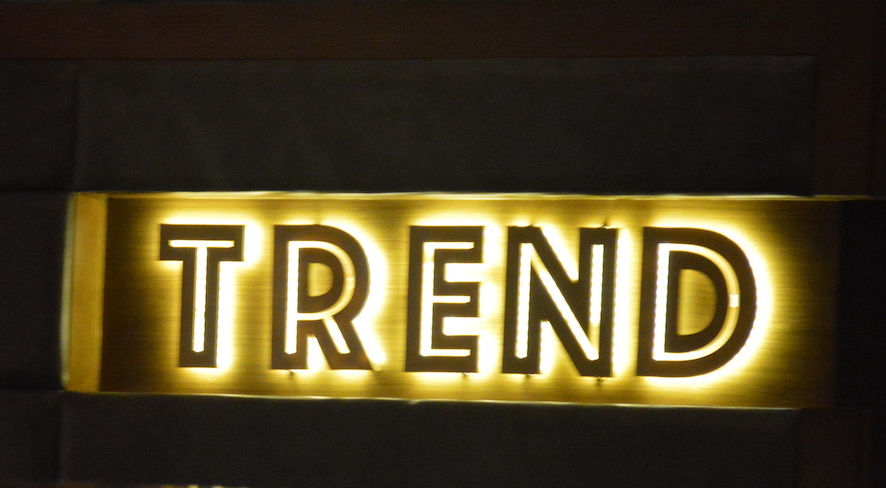 Now coming to what I tried and recommend, to begin with we ordered Mutton Vada Pao, Mozzarella Bread Pakoda, 3 Cheese Soufflé in Potato Cup, Chutney Chicken Seekh and Rechad Masala Rawas from the Small Plate Menu and believe you me, each and every item was delicious to the core.
The Mutton Vada Pao, was definitely one of the best I have ever eaten. The mutton inside the pao was done perfectly, it was a minced meat cutlet which was fried and yet it tasted very different, the pao was extremely soft, and for me each bite into it was a heavenly delight.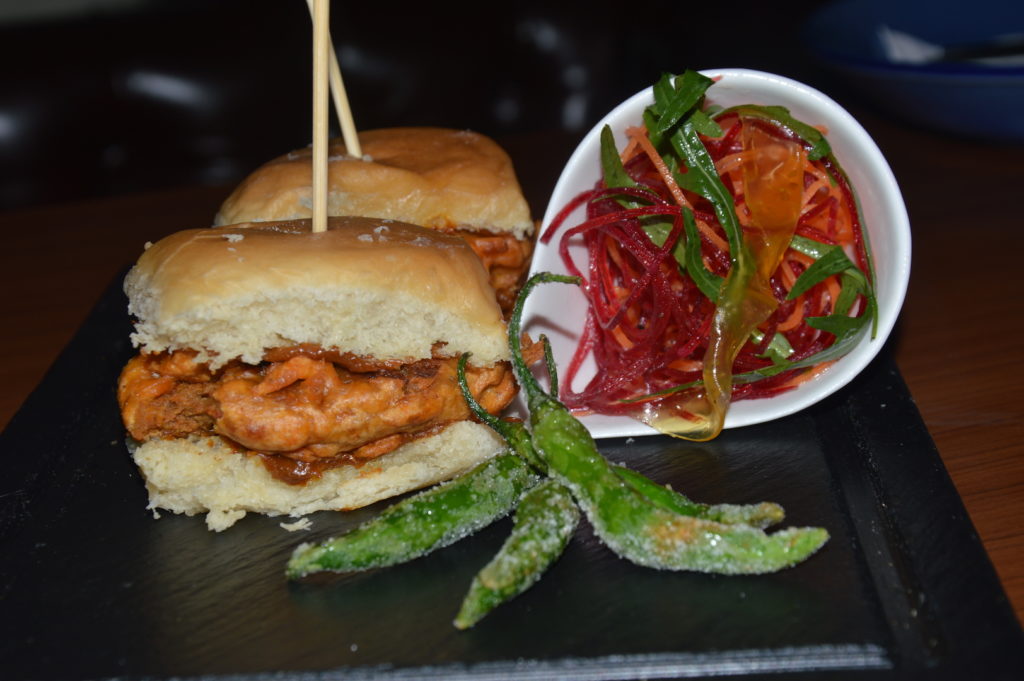 The Mozzarella Bread Pakoda, was an amazing modern take on the traditional bread pakoda. It was stuffed with potatoes and had an amazing cheesy filling which made it taste so different and yet appealing to the taste buds. Its a great dish for vegetarians but even the non-vegetarians cannot ignore its goodness.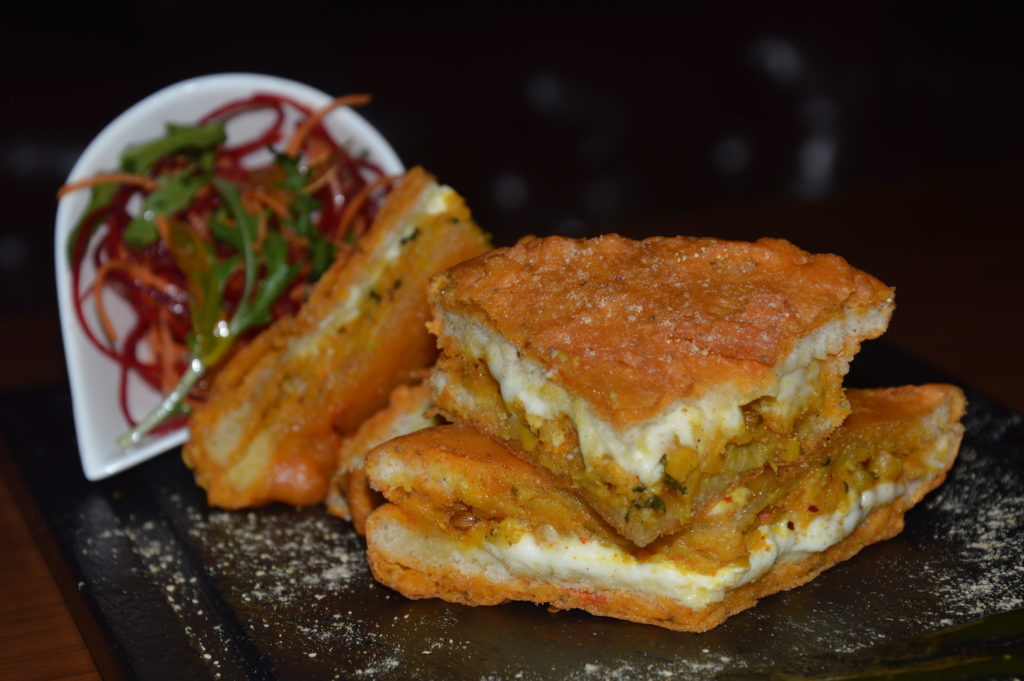 3 Cheese Soufflé in Potato Cup is an amazing dish and paradise for cheese lovers, just dig into the creamy cheese and balance its taste with roasted potatoes. Blissful.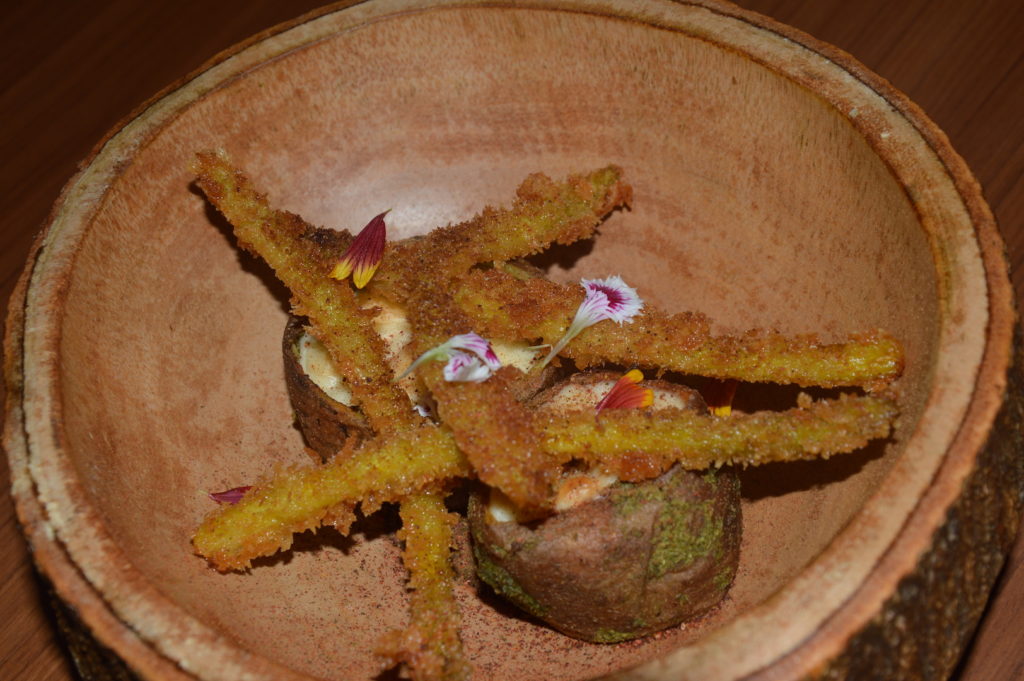 Rechad Masala Rawas, crispy fried fish fingers, with the fish marinated in the hot recheado masala, which is a goan special masala. The fish was perfectly done and I loved the presentation too. The Chutney Chicken Seekh also was very different from the regular seekh, it was made of thick mince and the flavours of the chutney really stood out well.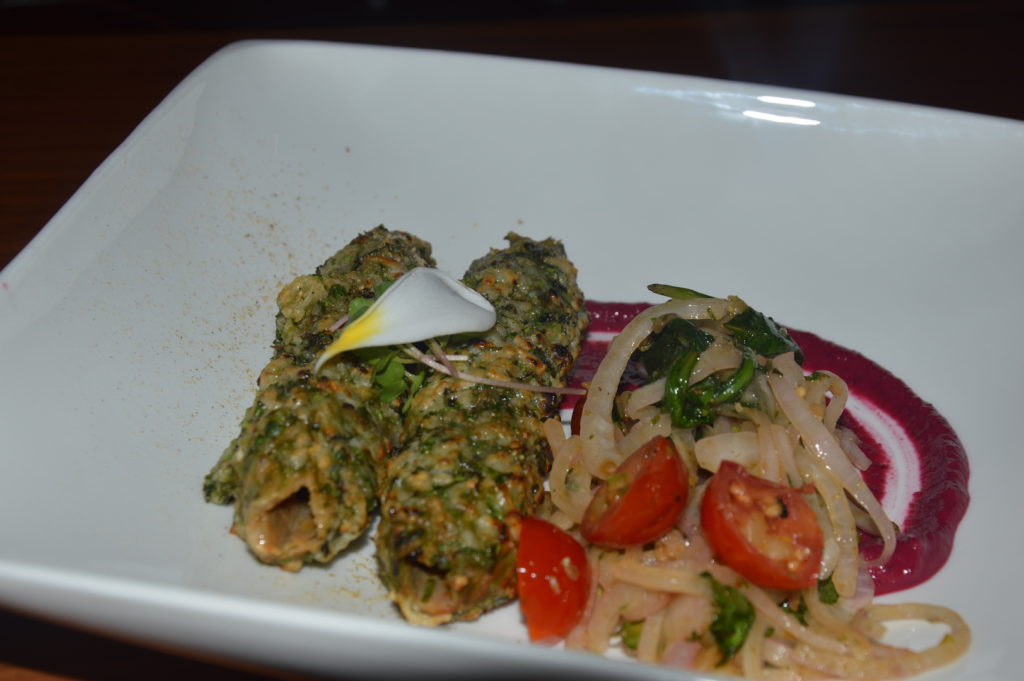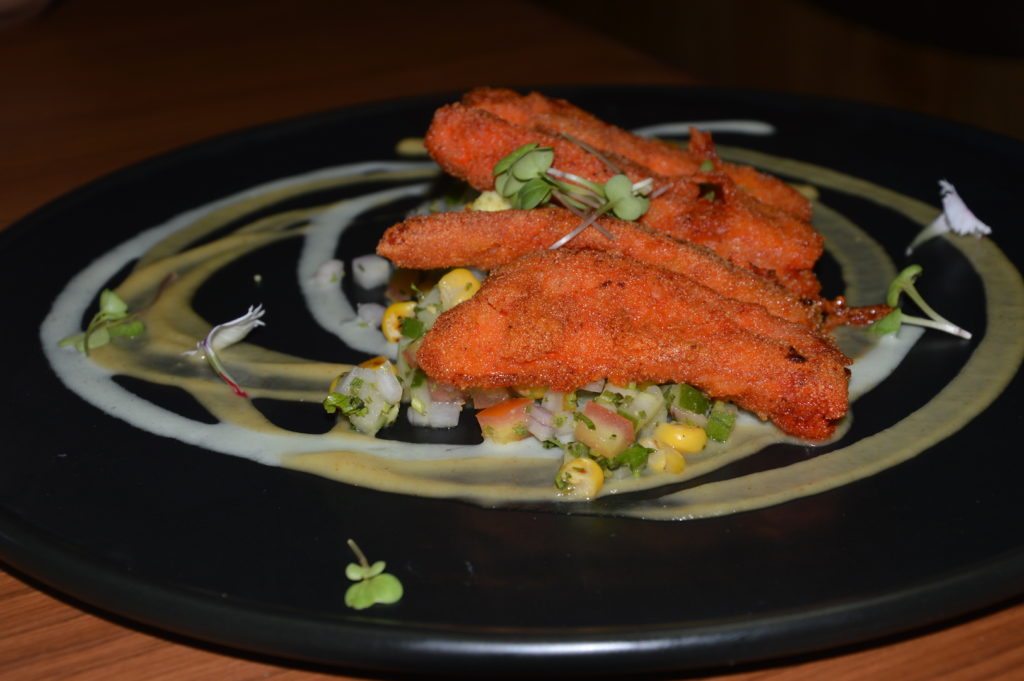 Next we tried Chicken Tikka Trilogy, which comprised of Mustard Based Chicken Tikka, Regular Chicken Tikka and Chicken Malai Tikka, and each one of the varieties of tikka tasted awesome. Though I am not at all fond of mustard flavour, but this mustard tikka was outstanding, the flavour was surely there but wasn't overpowering at all.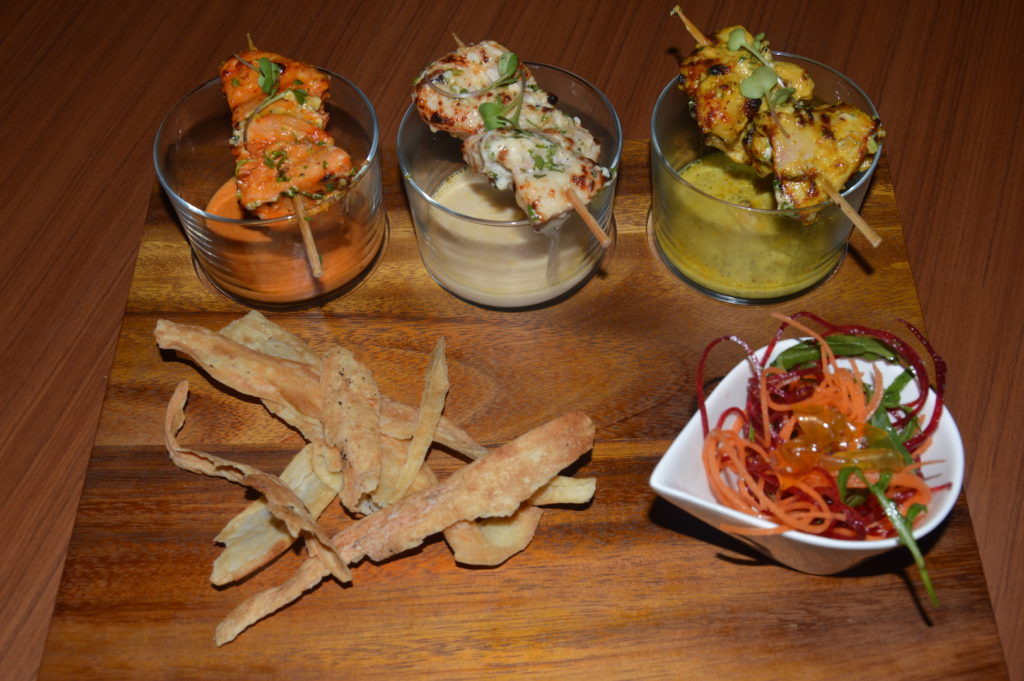 Roti, Chatni, Achar is another very unique dish, which serves an assortment of 3 different types of rotis and an array of chutneys and achars, a great idea indeed. I ordered for the non-veg version which had pre-baked khasta naan, missi roti, masala bread along with chettinad mutton pickle, fig chutney, kingfish pickle, mint chutney and onions. It was an amazing tray of various flavours. I loved the fig chutney the most. This surely is a must try dish.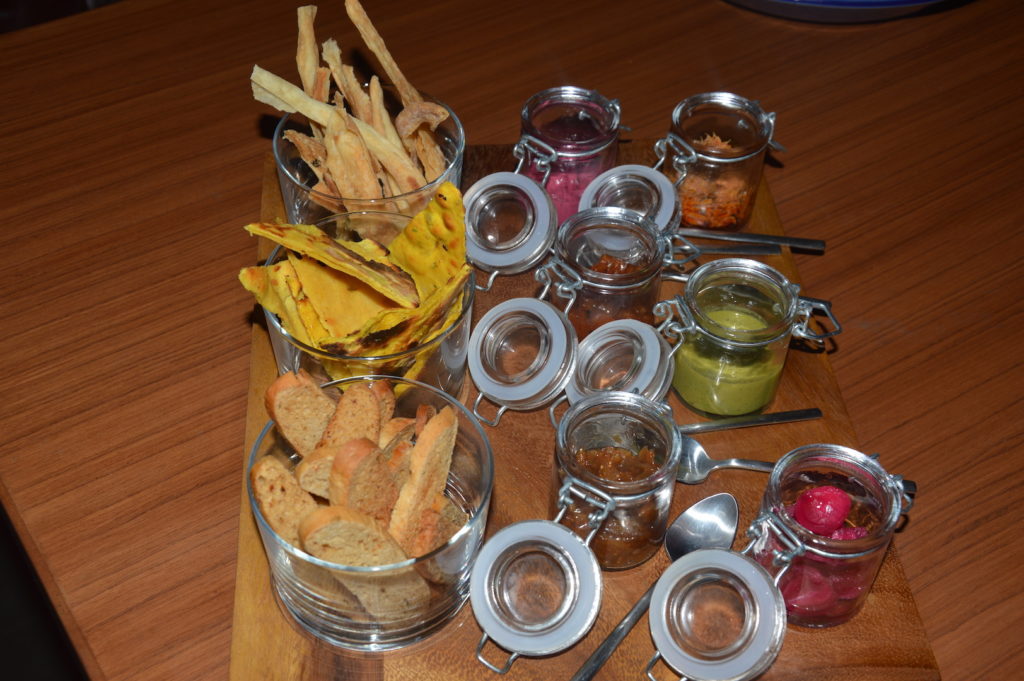 Mutton Gilawat Croquette was the another dish we ordered, and for me this was the most average , may be because my expectations by now were sky high. It wasn't bad at all, but personally speaking I did not like much as I found it a little dry for my liking.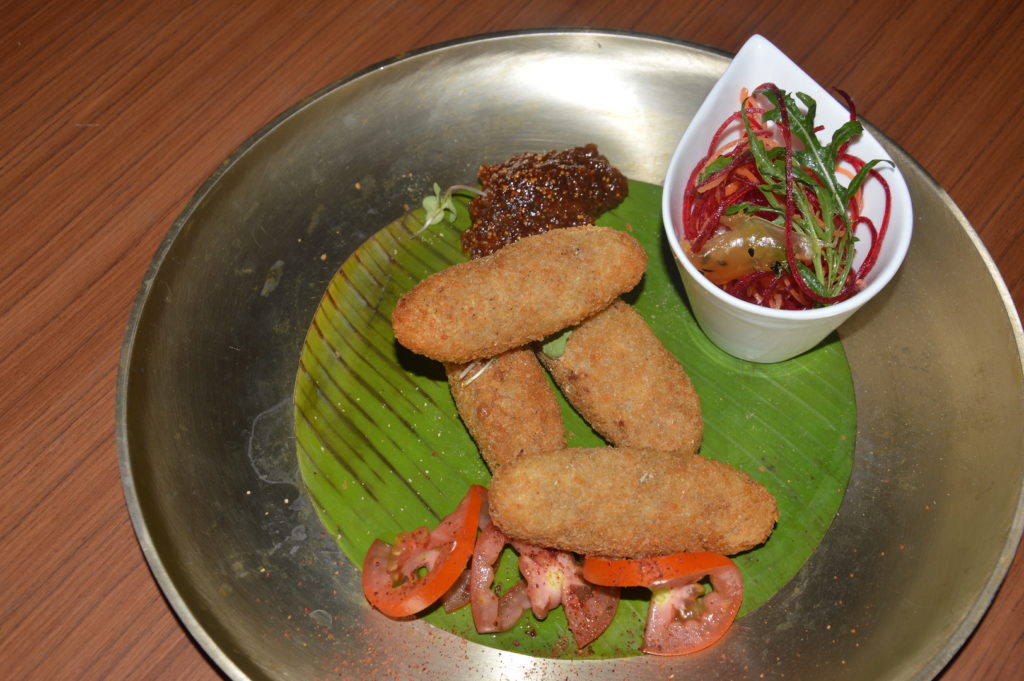 For the mains we settle for Dal Makhani served with Chur Chur Naan, Mysore Mutton Thali, Quail Dum Korma and Corn Fed Char Siu Chicken. The Dal and Naan were a perfect combination, with right taste and textures. A typical udupi masala roast mutton served with malabari parantha is a delectable dish and surely a must try. The Quail Dum Korma, needs a special mention as this is one dish you shouldn't miss at all. Very rich and authentic flavours and soft and tender meat of a quail, what more can one ask for. Siu chicken is perfect to satiate your Asian hunger, its a char chicken glazed with celery root sauce with some sautéed greens and mushrooms and makes for an exciting dish.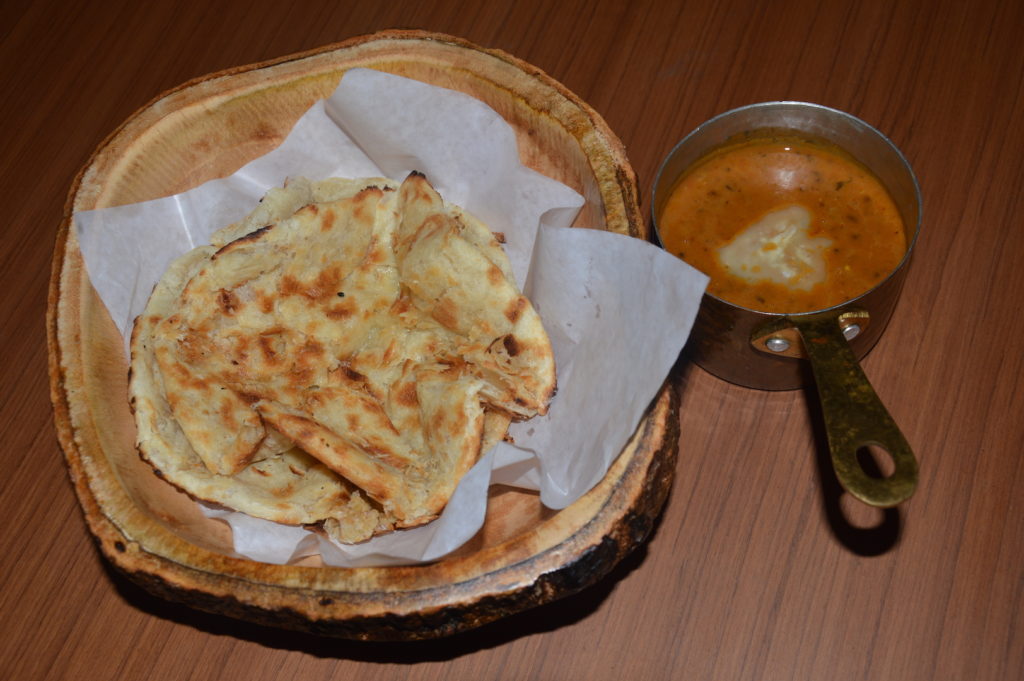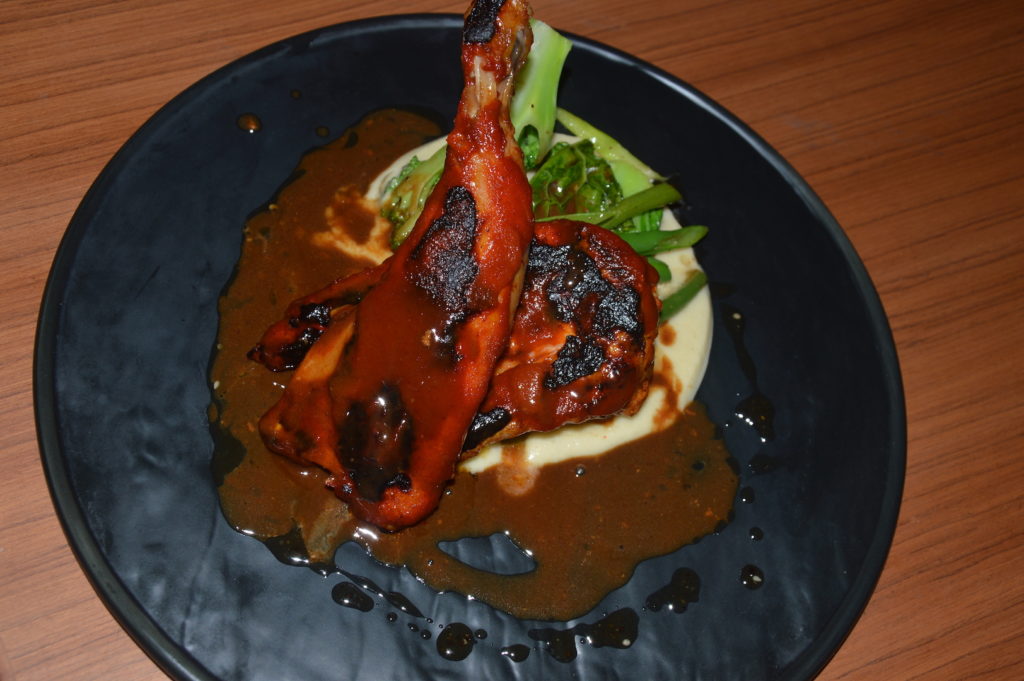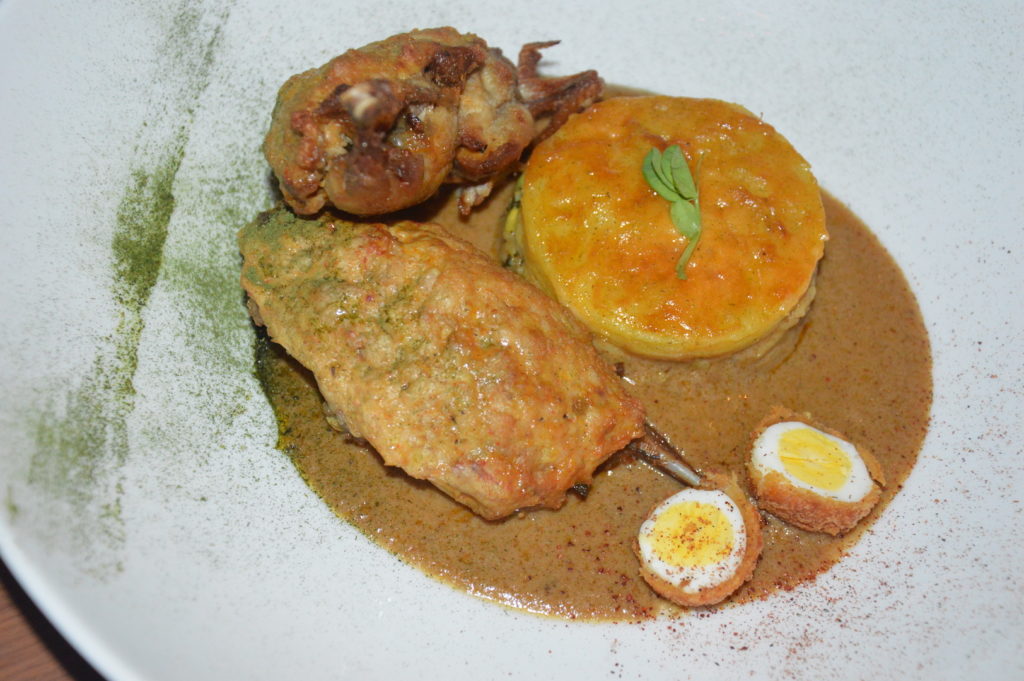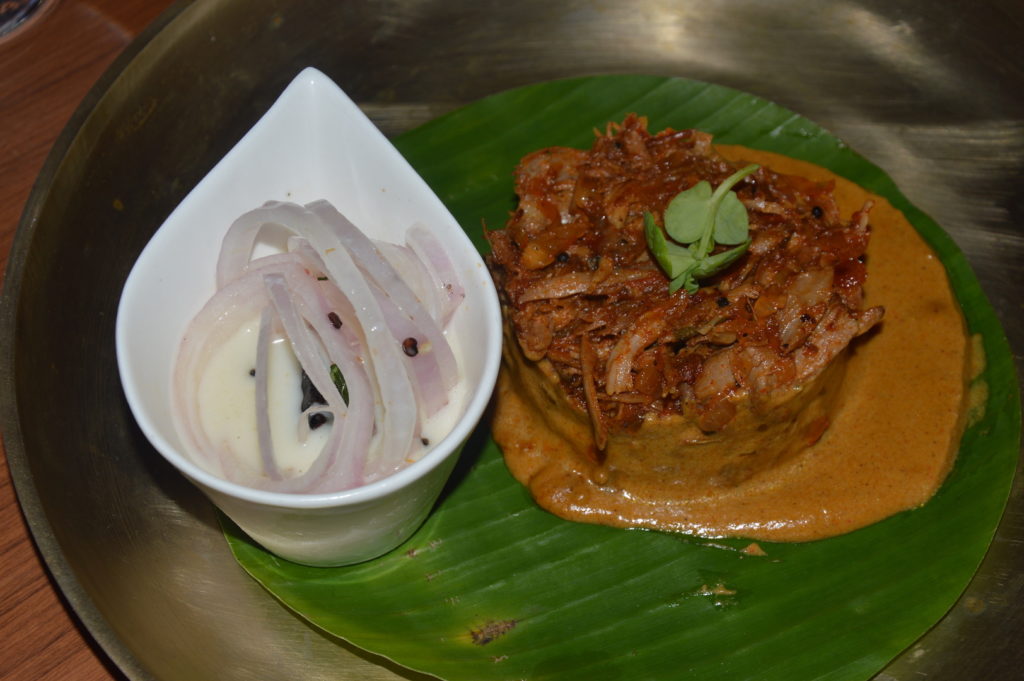 Don't forget to indulge in the desserts, you will love them. I strongly recommend Shahi Tukda and Holy Coconut. Both of them were simply amazing and I won't spoil the surprises by spilling more details. You really have to try them.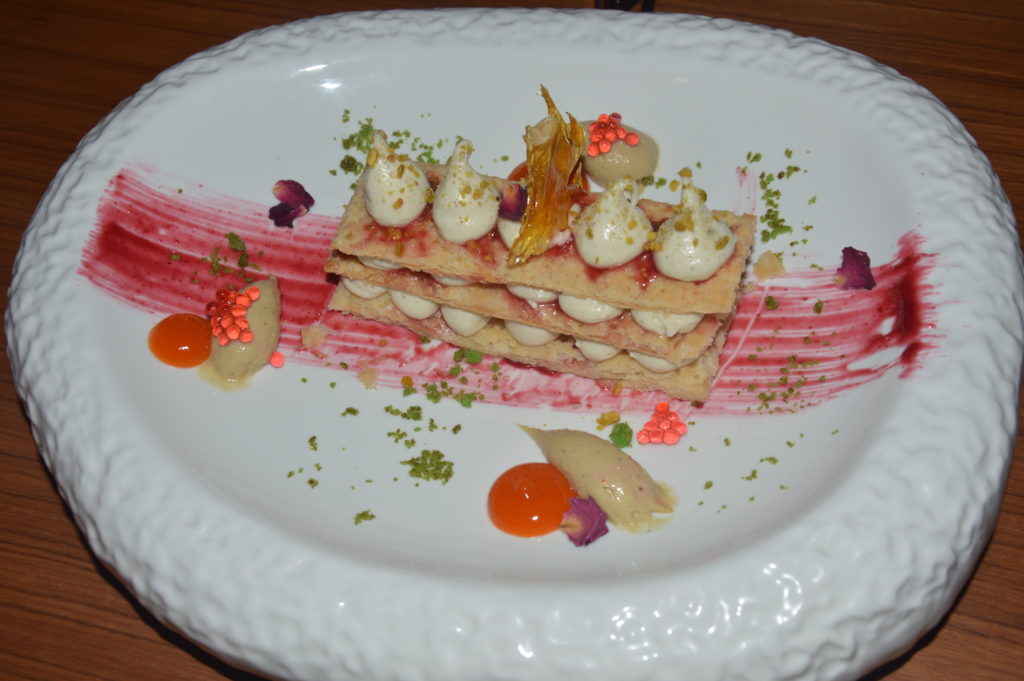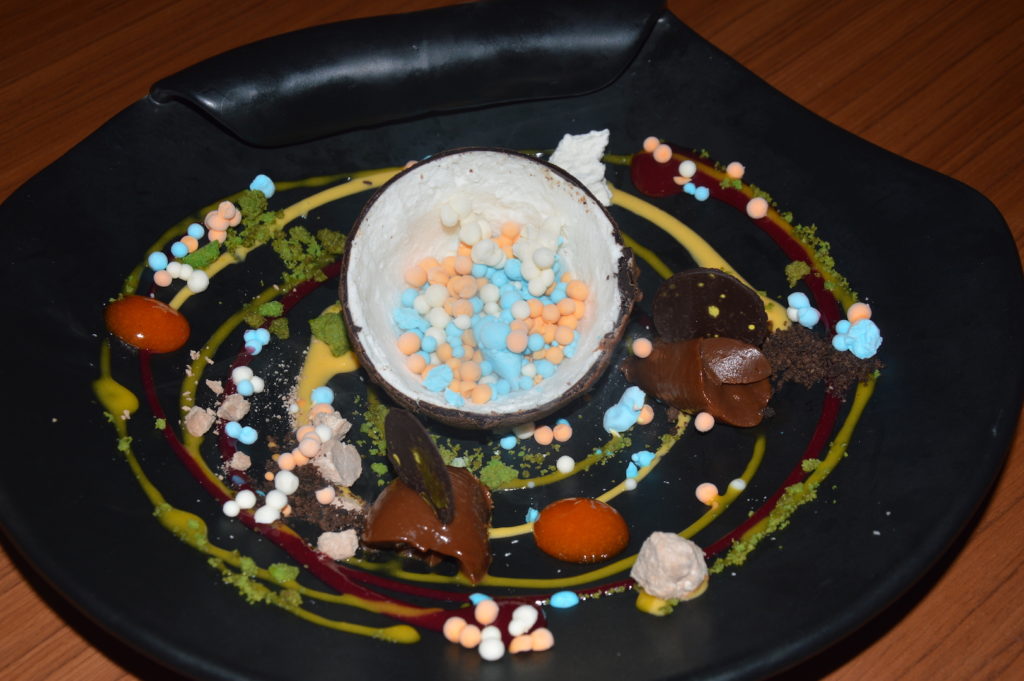 As the place still awaits its liquor licence, make most of the amazing mocktails and drinks available. I recommend Indore Lassi, Tiramisu and Eden Iced Tea. They all were remarkable, but the best was the Indore Lassi, perfectly balanced taste, neither two sweet, and nor too thick, its was yummy and must be tried.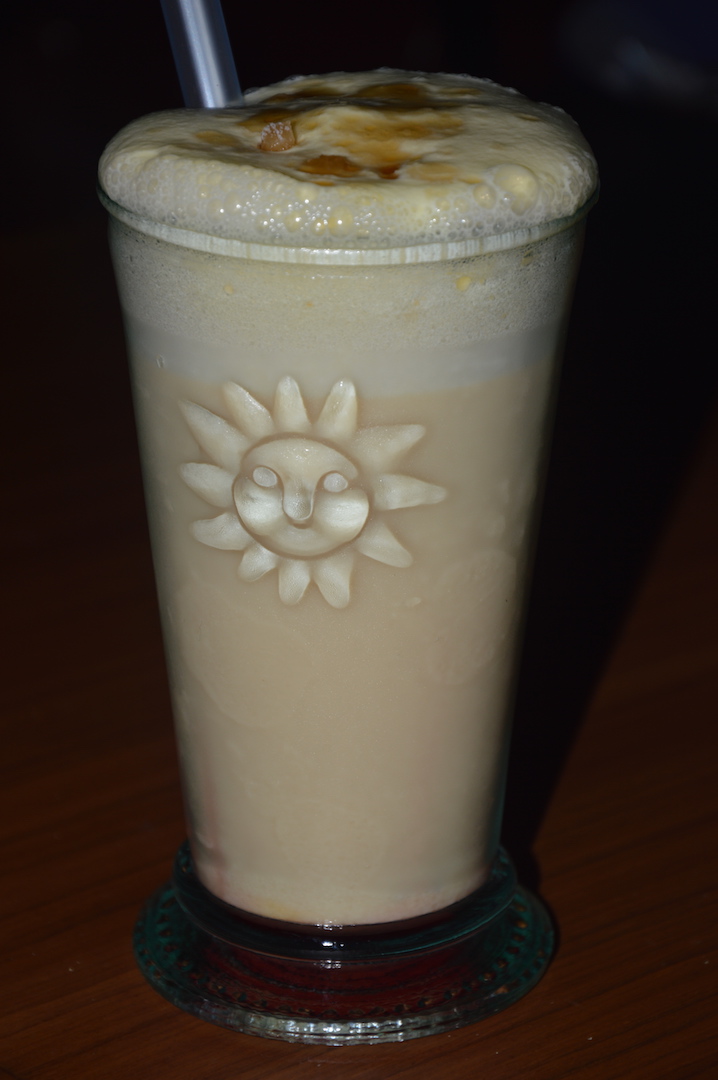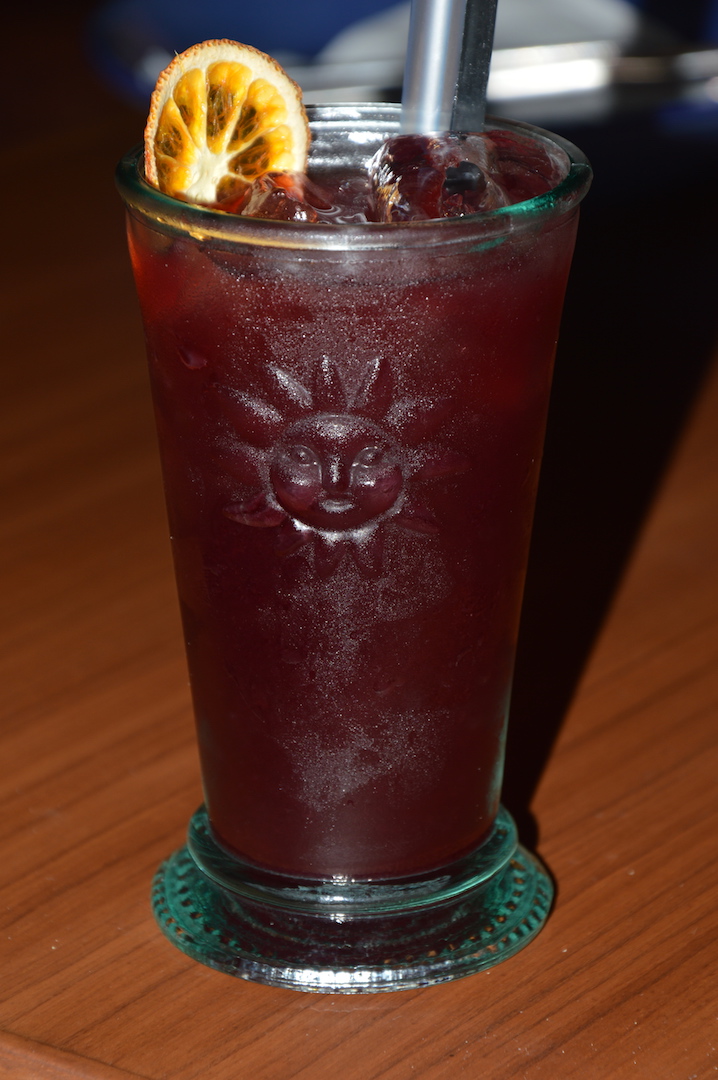 A special mention for the hospitality of the place, from Chef Jiten himself to the entire staff, everyone was extremely friendly and warm. The service was upto the mark and like I said the taste of food and presentation is of superlative quality. You should definitely pay a visit soon.