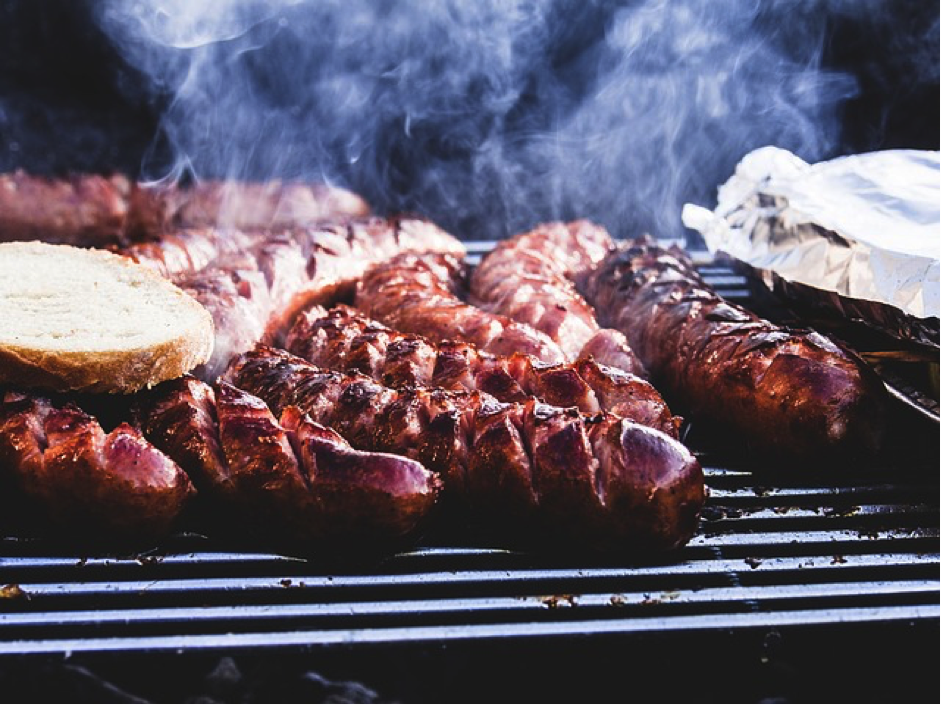 It's summer, and for a lot of us, summer and barbeque cookouts go hand in hand. If you're planning lots of outdoor dining experiences this season, why not aim to make your cookouts the best yet?
There are lots of simple cookout tips that can elevate your barbeque from ok to AH-MAZING and make the whole process of barbecuing even easier. If you use even just a few of them, you'll soon get a reputation as the best barbeque in the neighborhood.
Put the Doritos to Good Use
There's nothing worse than planning to cook burgers on the Barbie, only to find out that you've run out of kindling and you're all going to go hungry after all. But, if you have some Doritos in the kitchen or any chips for that matter, you will be able to go ahead and flame-grill those burgers because, chips, and especially Doritos, make for excellent barbeque kindling, due to their dryness and their high-fat content.
Coat Your Hands
If you love making burgers, and you know that your homemade patties are the best, but you hate having bits of meat stuck to your hands, simply coat them with either a small amount of cold water, or even better a thin layer of vegetable oil, and you'll bed able to make enough patties to feeds the whole neighbourhood before your hands become a sticky mess in need of a good wash.
Keep Your Meat Moist
If you want your guests to be amazed when they bite into you burgers because of your patties are so succulent and juicy that they basically melt in the mouth, then you really do need to work at keeping the meat moist. This isn't always easy when you're outdoors in the heat. Fortunately, the fix is a simple one – just mix a couple of tablespoons of mayo to each pound of ground meat you use will ensure a moist burger and enhance the flavor.
If you're cooking your meat medium rare and you want it to be perfectly pink in the middle, you could also add an ice chip in butter to the center of the burger, and that will stop it from getting too hot.
Two Temperatures
One of the best tips I was ever given was to heat the barbeque to two different temperatures, one at each side you can do this by only heating up half of the grill. That way, you can move cooked foods to the cool side to finish off without the risk of them burning.
Make Use of Muffin Trays
Barbeques are nothing without condiments, but what do you do when you don't have enough condiment dishes to meet your needs? Do you just serve your ketchup and mustards in the bottle? No, you don't. You serve them up in muffin trays, that's what you do!
Use two Skewers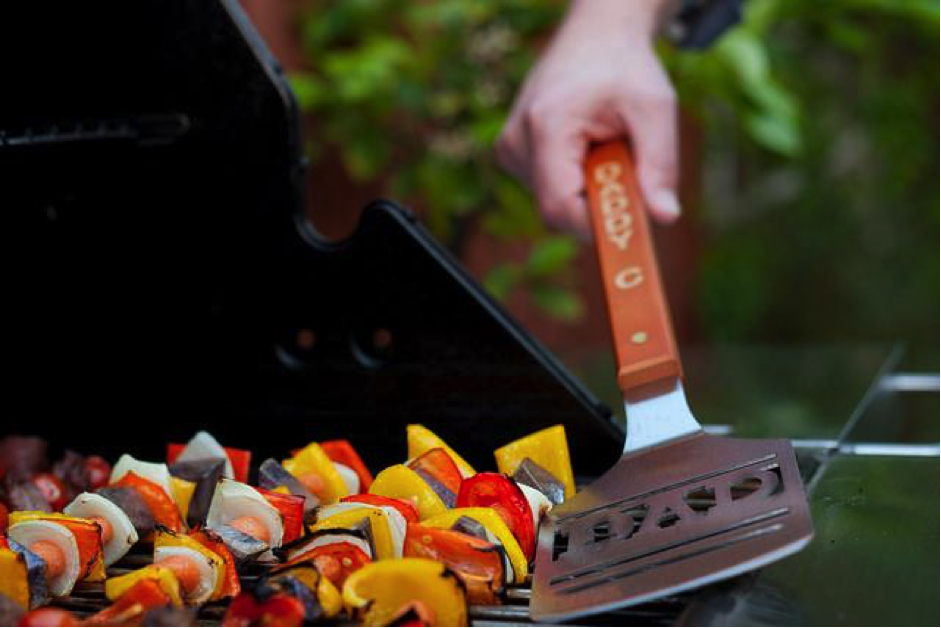 Image source(www.personalcreations.com)
If you're cooking kebabs (and if you aren't, why not?) Instead of attaching your meats, seafoods and vegetables onto one kebab skewer, use two instead. It stops individual chunks from moving around and getting burnt or unevenly cooked as a result. Just remember to soak your skewers before use if they're wooden, to avoid setting your lovely food on fire.
Flavor Your Meat with Wood
No, I'm not telling you to add wood chips to your ground beef! But, using wood will add bags of flavor to your burgers and make them stand out from the competition. What you need to do is use planks of wood on the grill instead of metal. They will keep the food safely away from the flames and add a woody, smoky flavor to the food. Different woods have different flavors, so you might want to experiment a bit before you throw a cookout for the whole block, but most people find cherry wood to be very pleasant. If you're interested, you can buy wooden planks for barbecuing at http://www.outdoorgourmet.com/plank-grilling-cooking/wholesale-grilling-planks.These planks are reusable, so they'll help you to perfectly flavor your barbeque food for the whole summer and perhaps for many summers beyond
Season with a Salt Block
I'm going to say three words that will change your life – well the barbecuing aspect of it anyway – forever: Himalayan salt block. If you don't know what Himalayan salt is it's that pink salt that you often see in whole food stores. Bought in a block, it is hands down one of the best things to cook barbeque food over. Skip, the usual seasoning and just lay your meat down on a salt block over an outdoor stove (gas or electric) and you will be rewarded with the tenders, juiciest most flavorful meat you've ever eaten in your life guaranteed.
Lots of Lemons
If you're having a barbeque, then you most certainly should not forget to pick up some fresh starts at www.Citarella.com/shop/lobsters-shrimp, and when you have that wonderfully fresh seafood delivered to your door, you simply must cook it over lemons. Just slice up a few of the citrus fruits and put them on top of your fish, lobster and shrimps it cooks for an end product that manages to be sweet, smoky and slightly sour all at once. Your guests will be shunning the burgers for the shrimp if you do.
Alternatively, you can make a simple marinade by combining olive oil, lemon juice, and garlic and marinating your seafood in that for a few minutes before cooking.
Spray Some Apple Juice
Apple juice isn't just for drinking. In fact, it is perfect for barbecuing. If you spray your grill with apple juice every so often, and you do the same to your meat too, it will be browner, more tender and all round more appetizing. It sounds a bit odd, but trust me it works really well.
Brick Your Chick
We all love to eat chicken especially when it has been chargrilled to perfection, but actually cooking chicken on the barbeque can be quite difficult because of its irregular shape. Chicken is rarely the same uniform thickness, and this means that when one part is cooked, the rest might not be or it could be. A very simple hack to solve this problem involves nothing more than a brick and a sheet of aluminum foil. Wrap the brick in foil and use it to press down the chicken until it is one completely even. Then, leave the brick on top of the chicken as you cook it. The meat will be more crispy and tender than any of yore previous efforts.
Make Pizza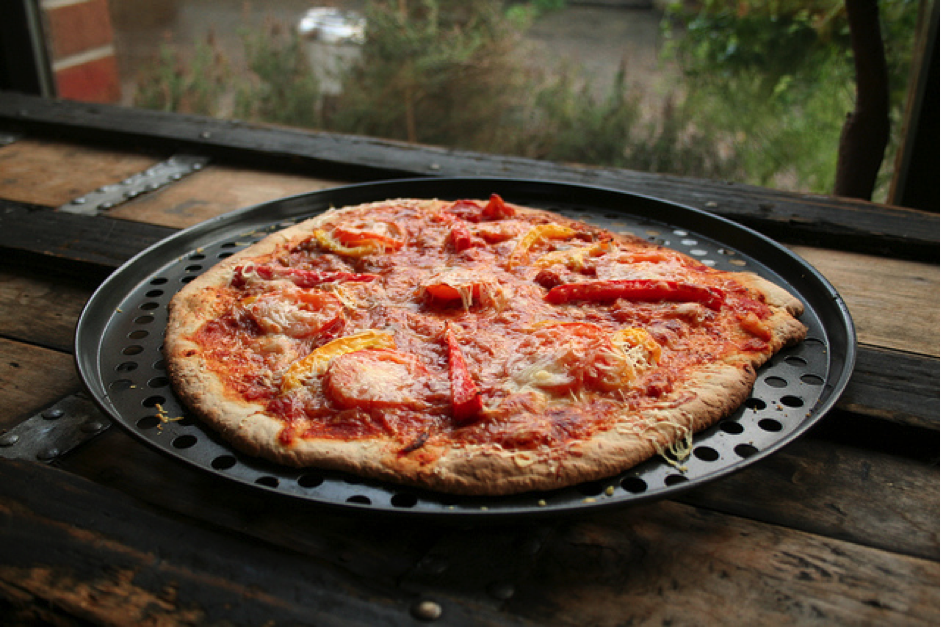 Most people don't expect to be served up freshly cooked pizza at the cookout. Sure, they might expect to see some pre-cut slices of cold pizza, but fresh, molten hot pizza – that's something you don't often see at a barbeque. So, why not exceed your guests' expectations by serving them up a freshly grilled pizza? It's really easy to do. Just check out http://ourbestbites.com/2009/06/tutorial-bbq-grilled-pizza/ for instructions. You can thank me for the tip later!
Make Veggie Parcels
Of course, not all of your guests are going to be meat eaters, and even if they are, it's always good to serve up some veggies to healthy things up a bit, but what to cook? Vegetable parcels, that's what. They're so easy that they'll take up very little of your time and because they're cooked in foil, there's no risk of them being contaminated by meat and fish juices.
To create delicious veggie parcels, just chop up and combine mushrooms, peppers, zucchini, corn on the cob, garlic, and sweet potato. Suasion with herbs and salt and toss on the barbeque for between five and ten minutes.
Serve Up Smoked Salt
While you're grilling up burgers, fish kebabs and sausages on the barbeque, why not use that time to create your own smoked salt too? It tastes amazing, and you can use it to add that smoky barbequed flavor to dishes that have never been anywhere near the grill. All you have to do is light the grill, fill a pan with your favorite salt, and any other herbs you fancy and place the pan directly on the grill. It's a good idea to use a nice smoky wood like cherry or apple to give the salt the most flavor, but you can use anything you like to get the desired flavor and ensure that you always have a smoky condiment on hand when you have a hankering for barbeque and no time to grill.
Soak Don't Scrub
The worst thing about hosting a cookout is the clean up that comes afterwards. Luckily, I have the answer to that problem – don't do it. If you use paper plates and disposable cups, knives, and forks, and you soak your grill in a solution of ammonia once it's cooled, you'll hardly have to clean anything up at all, and you can well and truly enjoy your summer evenings!
Are you a grilling or queen? What are your top tips for hosting the best cookout and producing the best barbeque food in the the neighborhood?