Located in the Aurobindo Complex, Hauzkhas, this place has by far one of the best terraces that I know of. Once you climb up, trust me you don't want to leave. The view is just awesome and even when its hot out there, they have amazing mist fans, that make you feel as if you sitting in a hill station.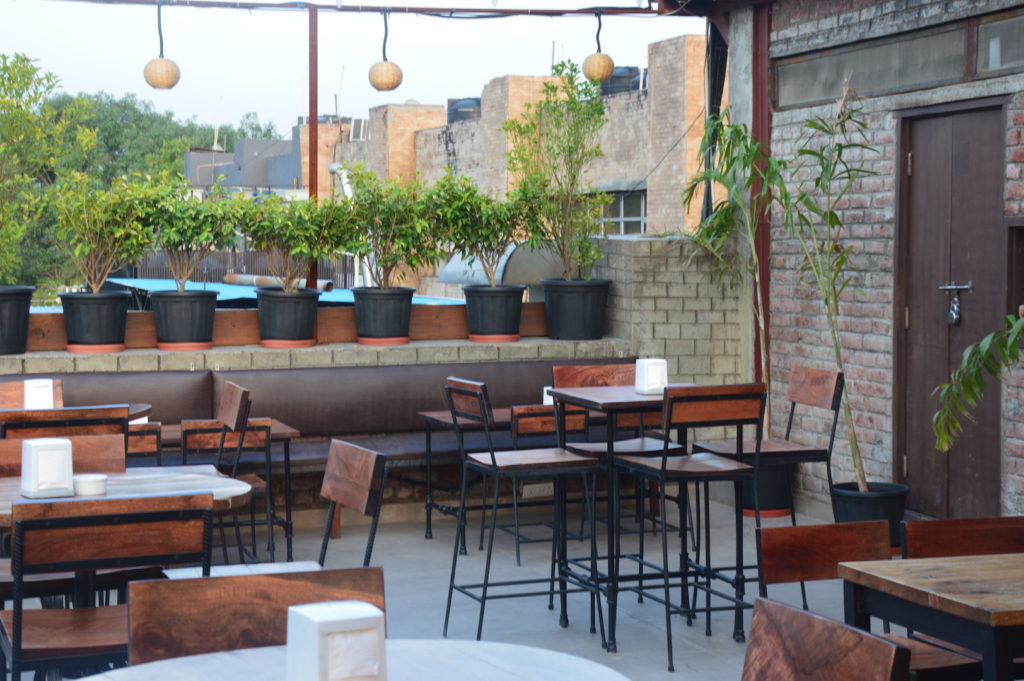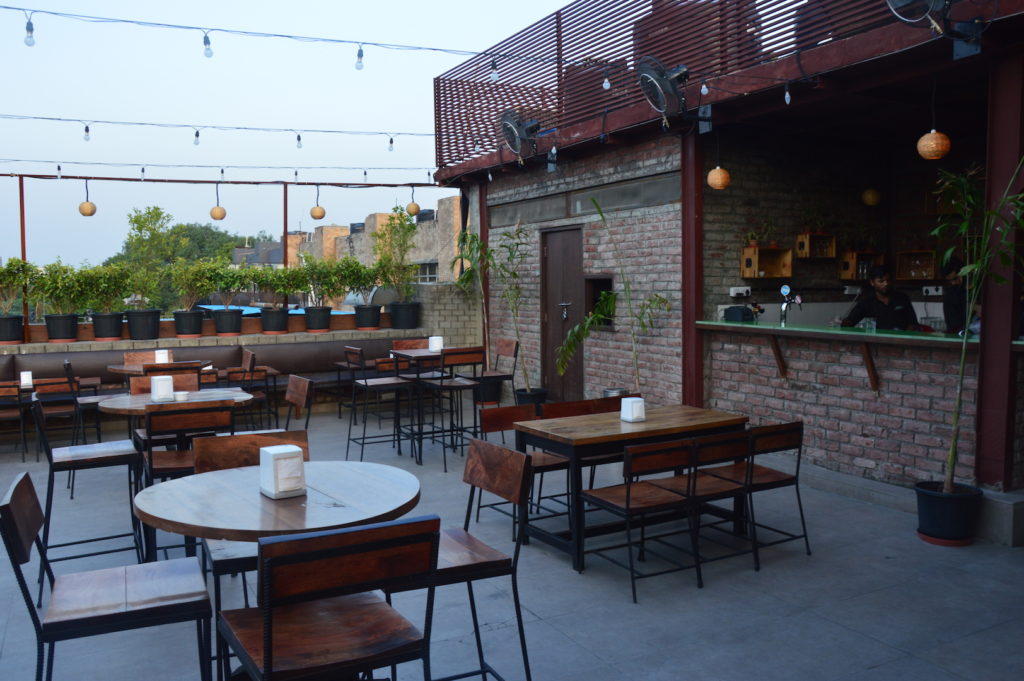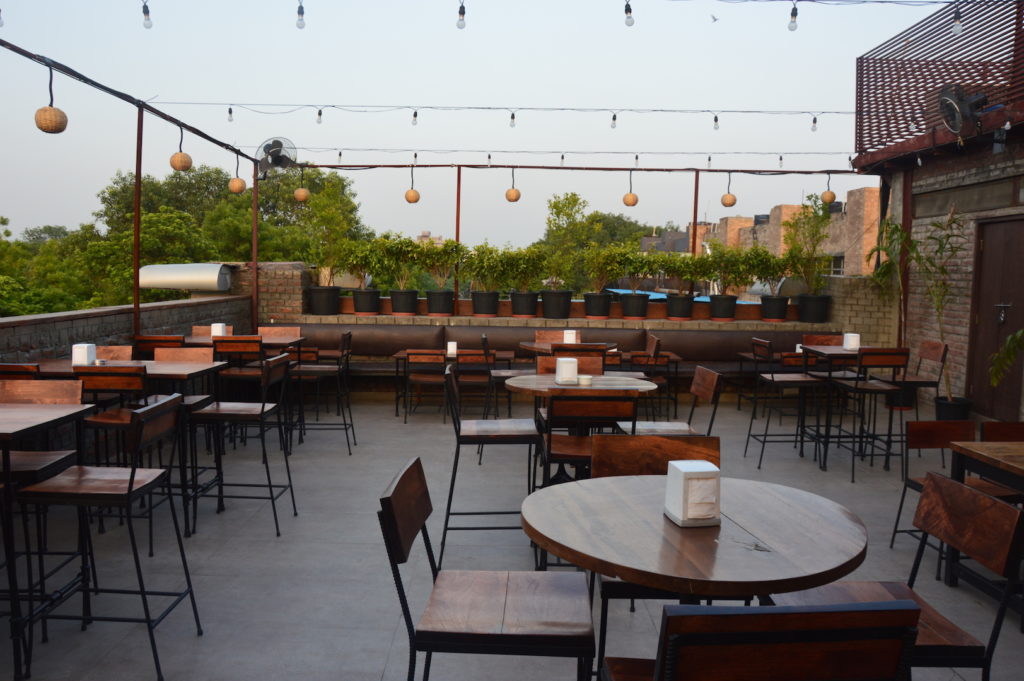 Coming to food, they offer European and Continental food with main focus on finger food and smaller plates and burgers, pizzas, hotdogs make for the mains.
We started by ordering Thai Style Chicken Wings, Spicy Kafir Lime Fried Chicken and Sichuan Style Gyoza Dumplings. The wings were nice and juicy and I really liked them. The Kafir Lime Chicken was overpowered with the kafir lime flavour and spices, and hence I did not like it much. The dumplings were good, but I wish the filling was spiced a little better.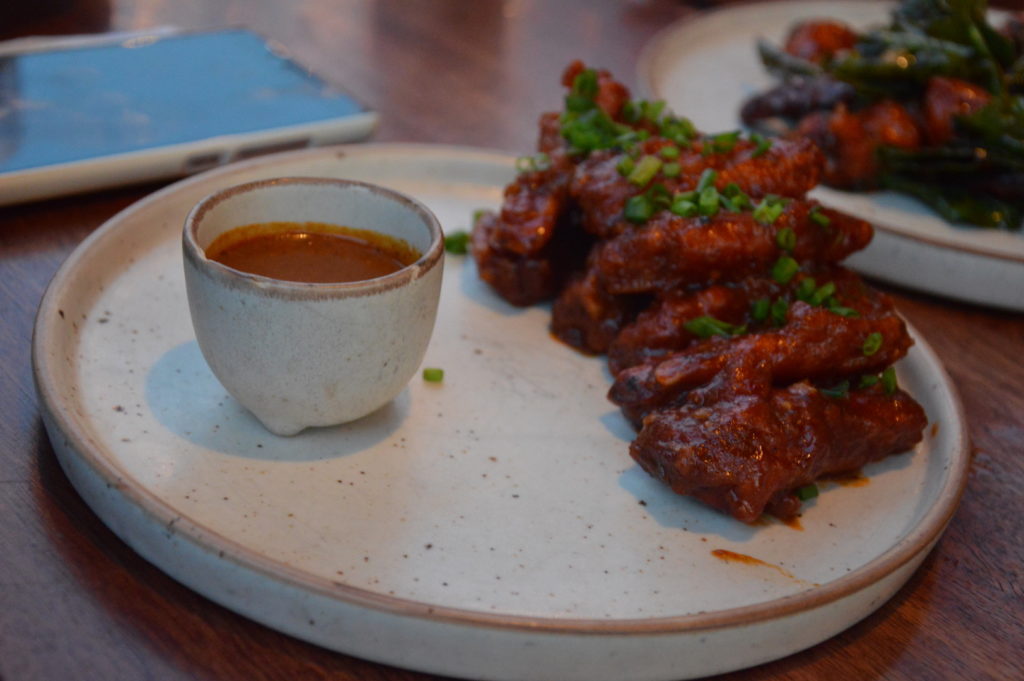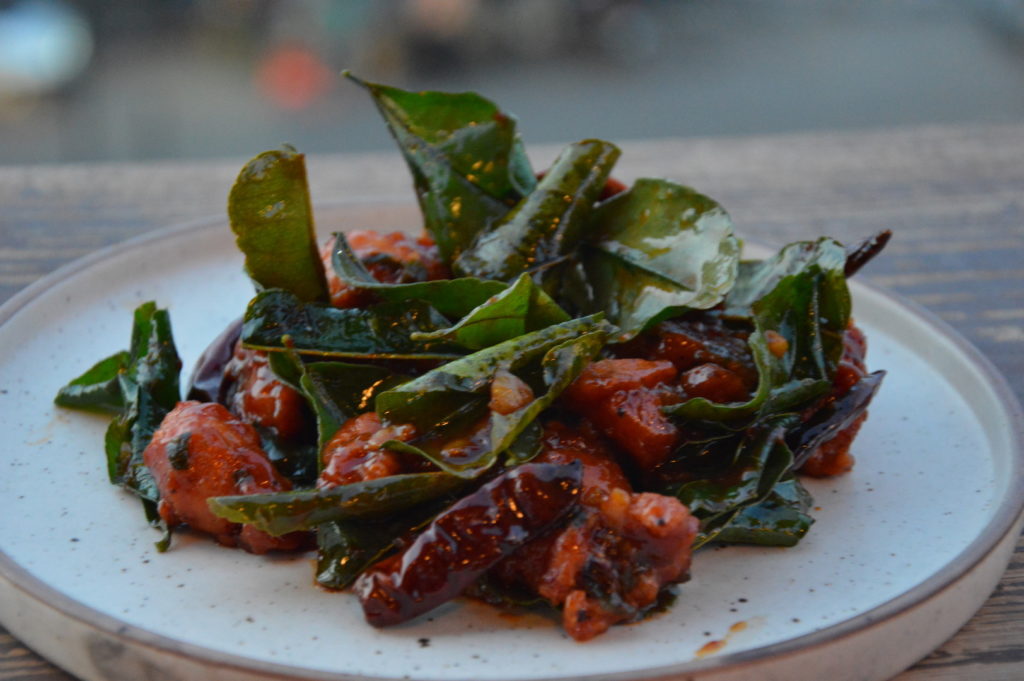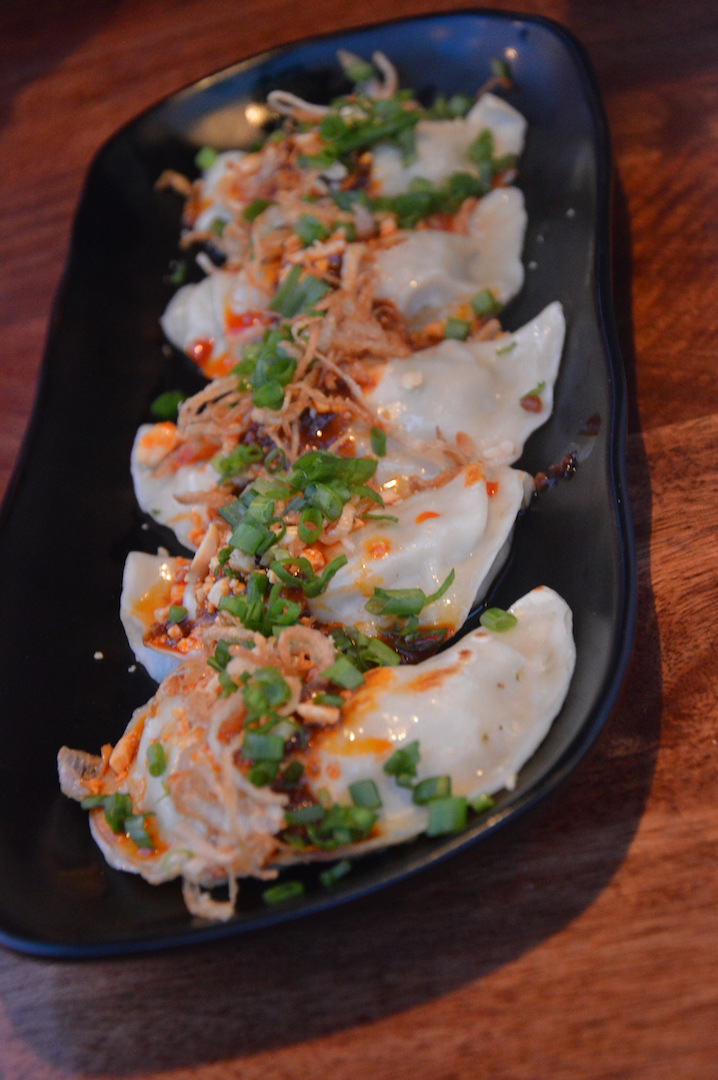 Followed this was the Chicken Caesar Salad and Roasted Beetroot, Pumpkin, Rocket Leaves & Feta Salad and both the salads were awesome, especially the Beetroot salad, absolutely refreshing and flavoursome.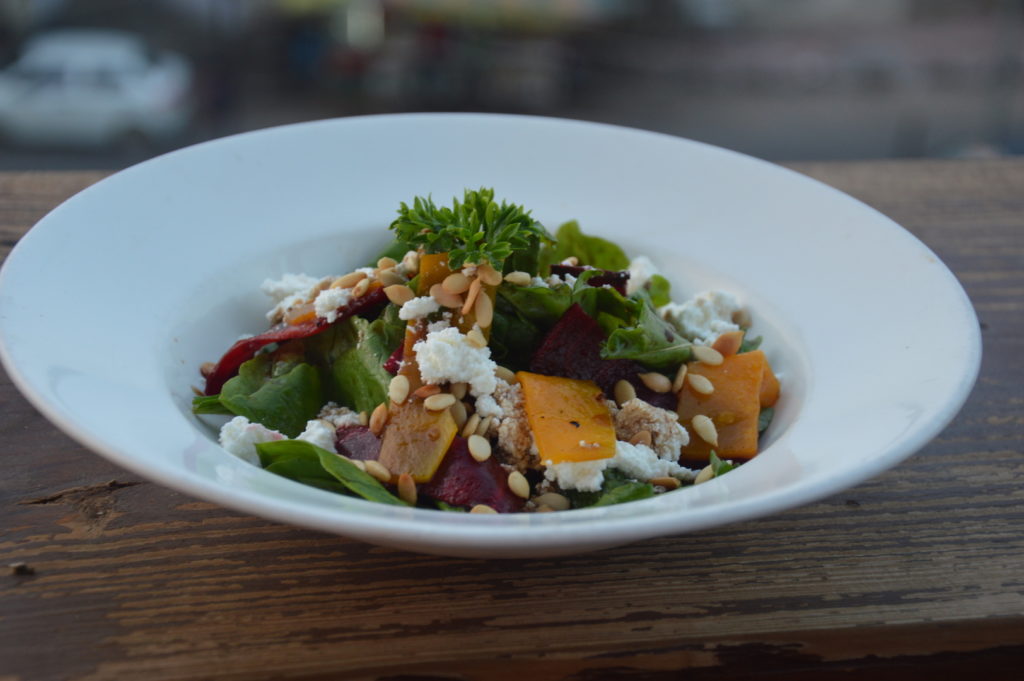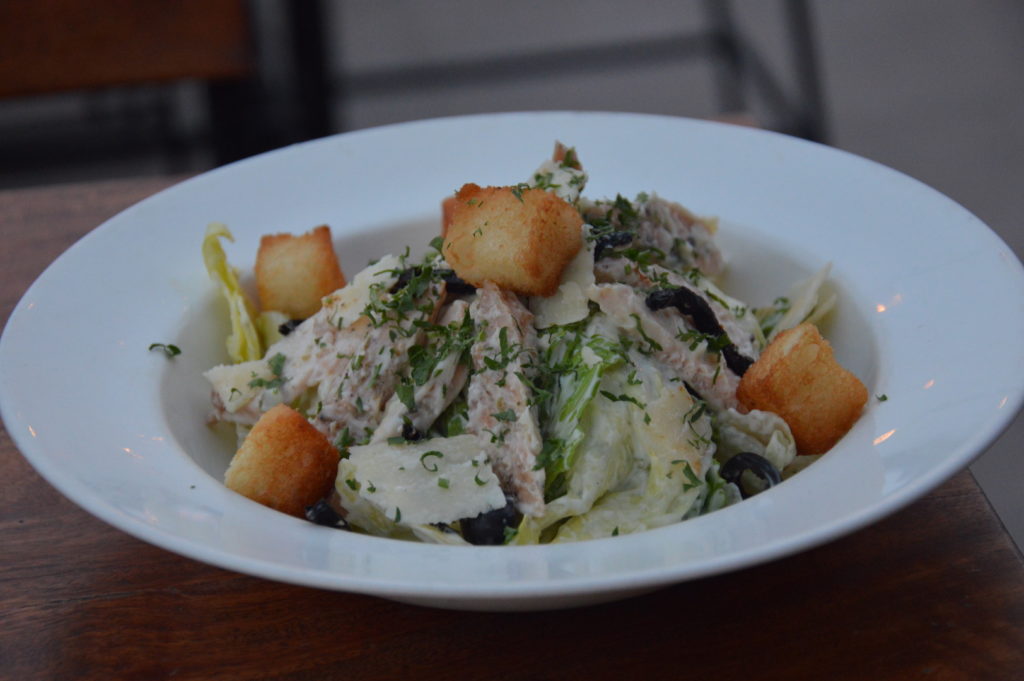 Next we settled for the Mezze Platter, both veg and non-veg and both were delicious. BBQ Ribs and Sichuan Pepper Pork Bao with Green Apples, these both were the winner dishes. You really can't miss them. The Ribs were so delicious and juicy and so was the bao. The green apple added a different layer of flavouring to the juicy pork, which was a nice change.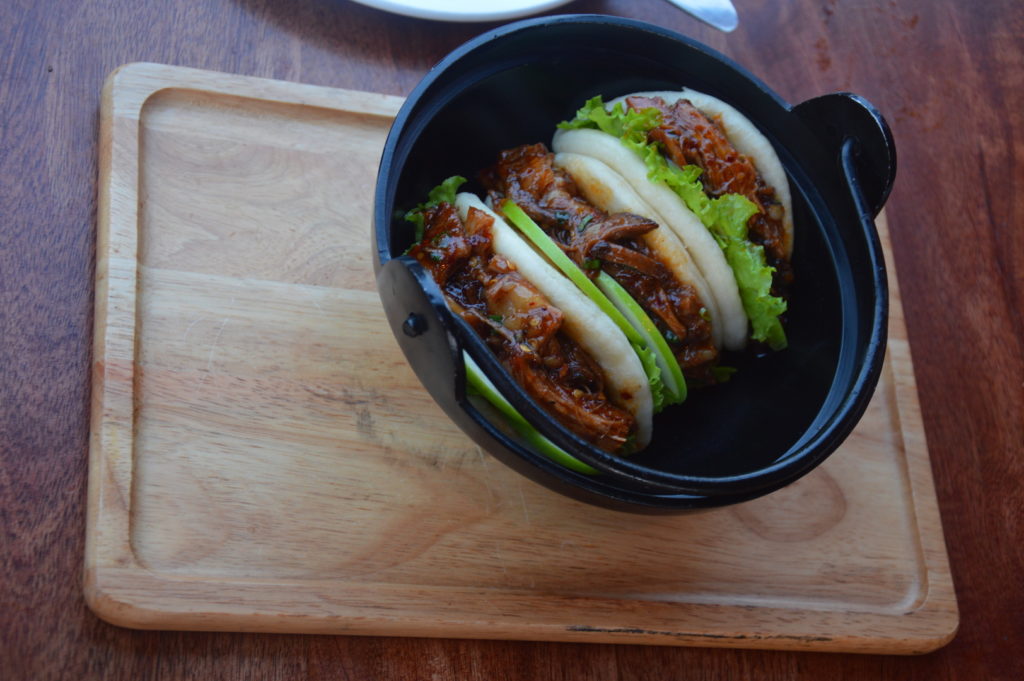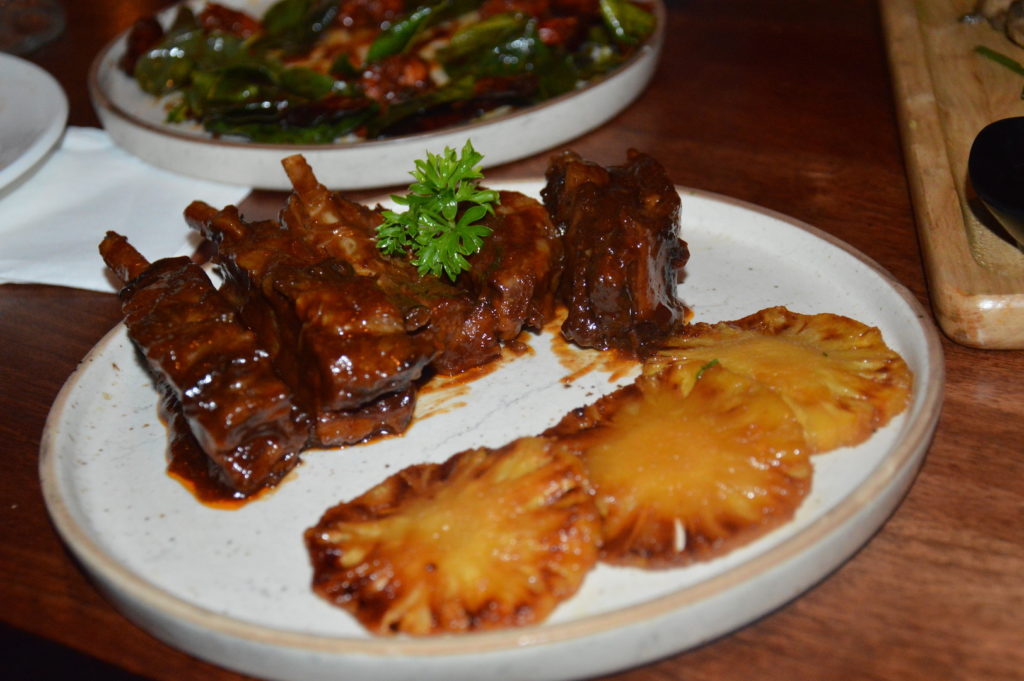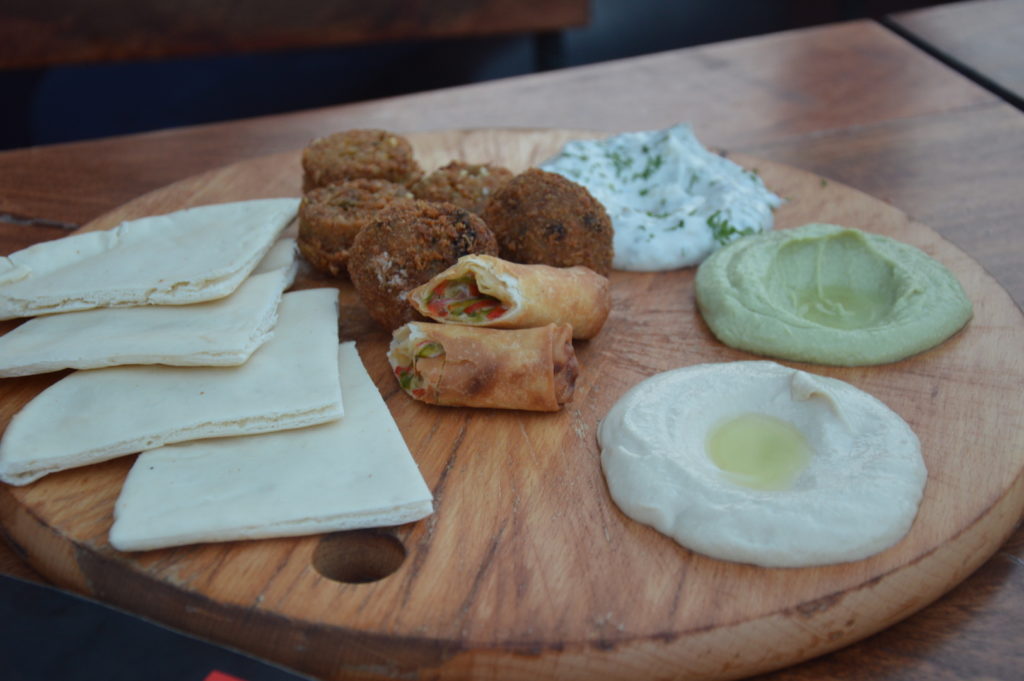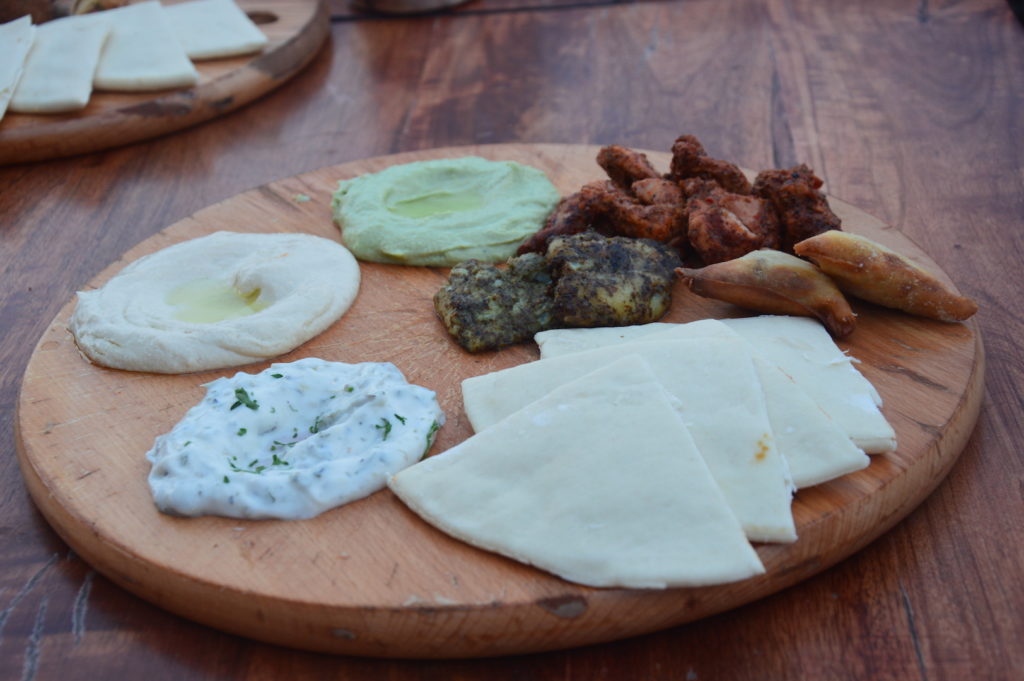 We tried a half and half pizza with Double Pepperoni and Bolognese Smoked Cheese and also the BBQ Chicken Pizza. The pizzas were superb. Thin crust, crispy and the toppings were great. I loved all three flavours and its hard to choose which was the best, but if I have to be partial even by 1 percent, it would be the BBQ chicken pizza. BBQ Chicken, Caramelised Onions and Blue Cheese, made for a deadly combo.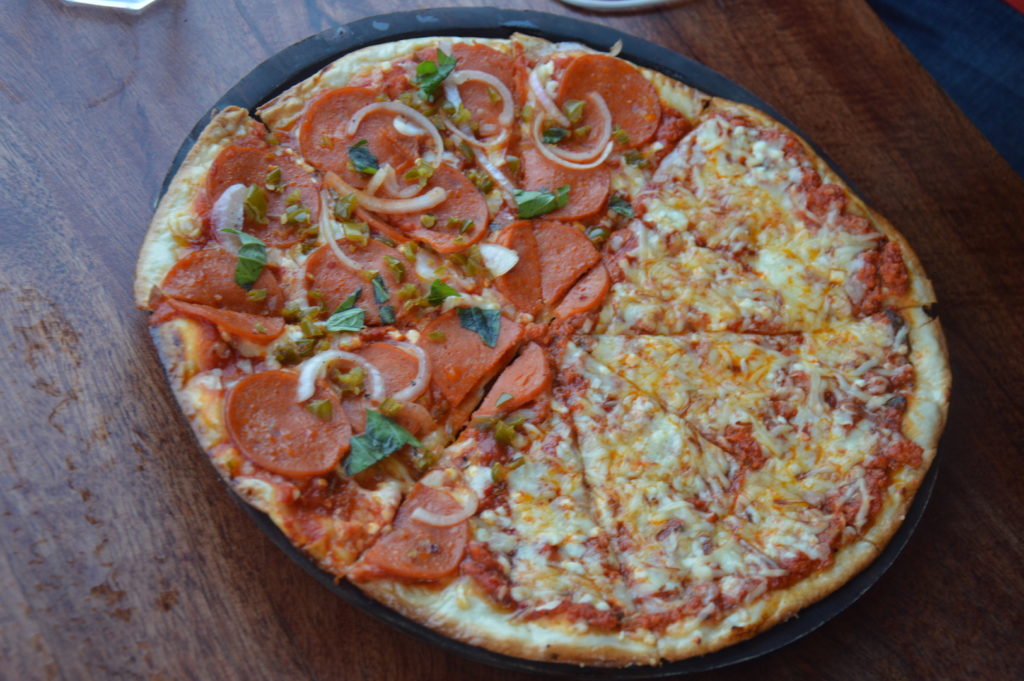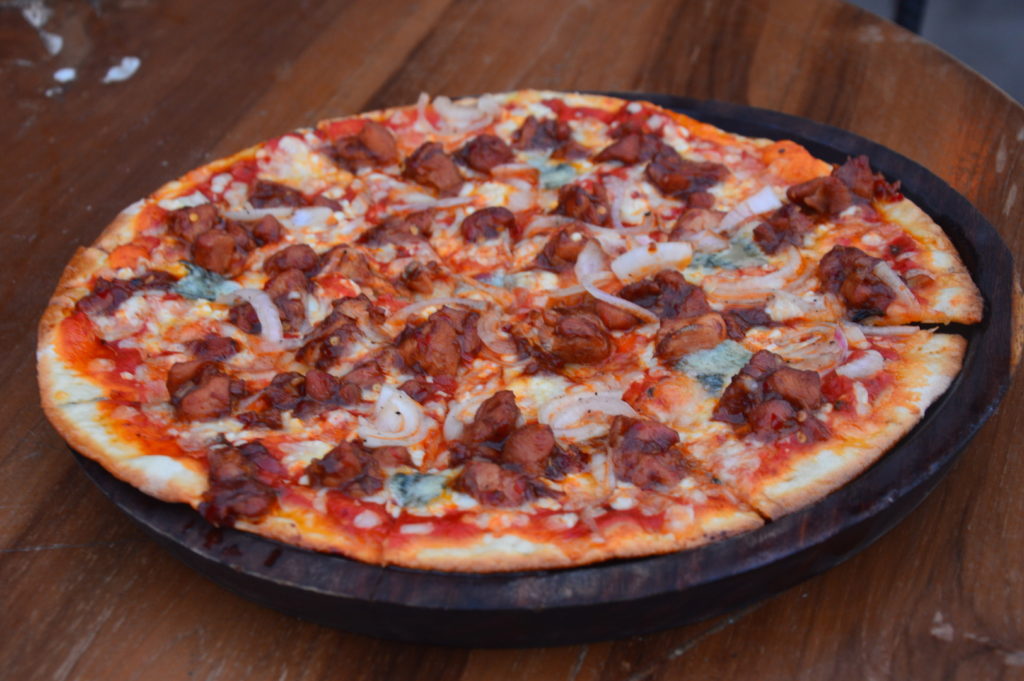 For burgers, we tried the Pulled Tandoori Chicken and Bacon Burger & the Pulled Pork Khao Suey Burger. I was personally a bit disappointed with the tandoori chicken burger, as it did not meet my expectations. Can't say that it was bad, but somehow it did not gel well with my taste buds. The pork burger was definitely a good one. Even the vegetarians have the Beetroot burger to look upto, my friends said it was awesome.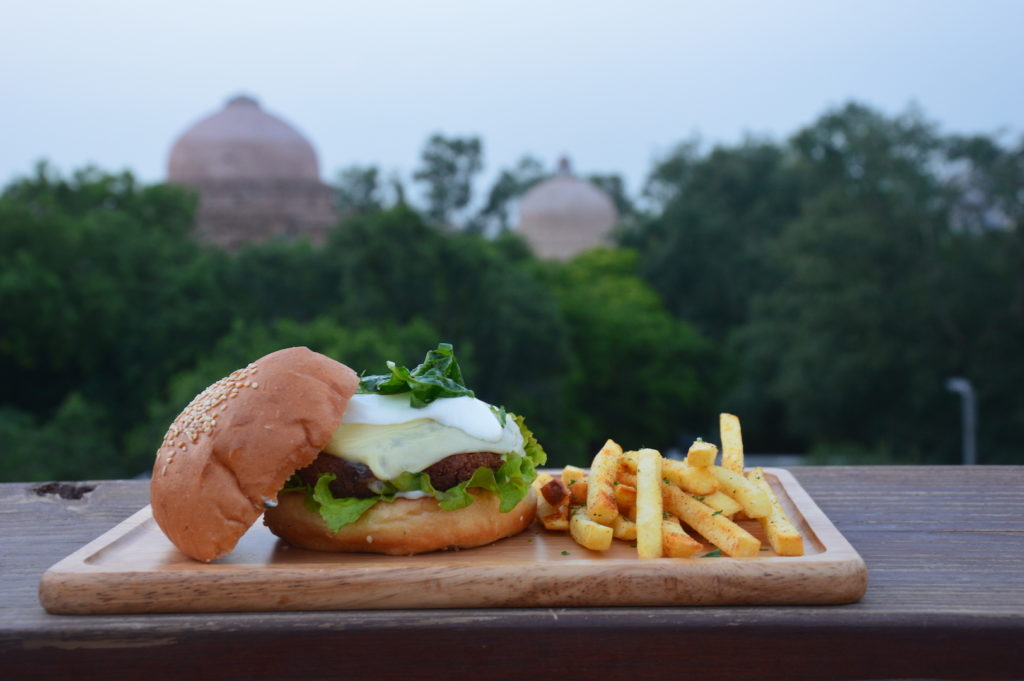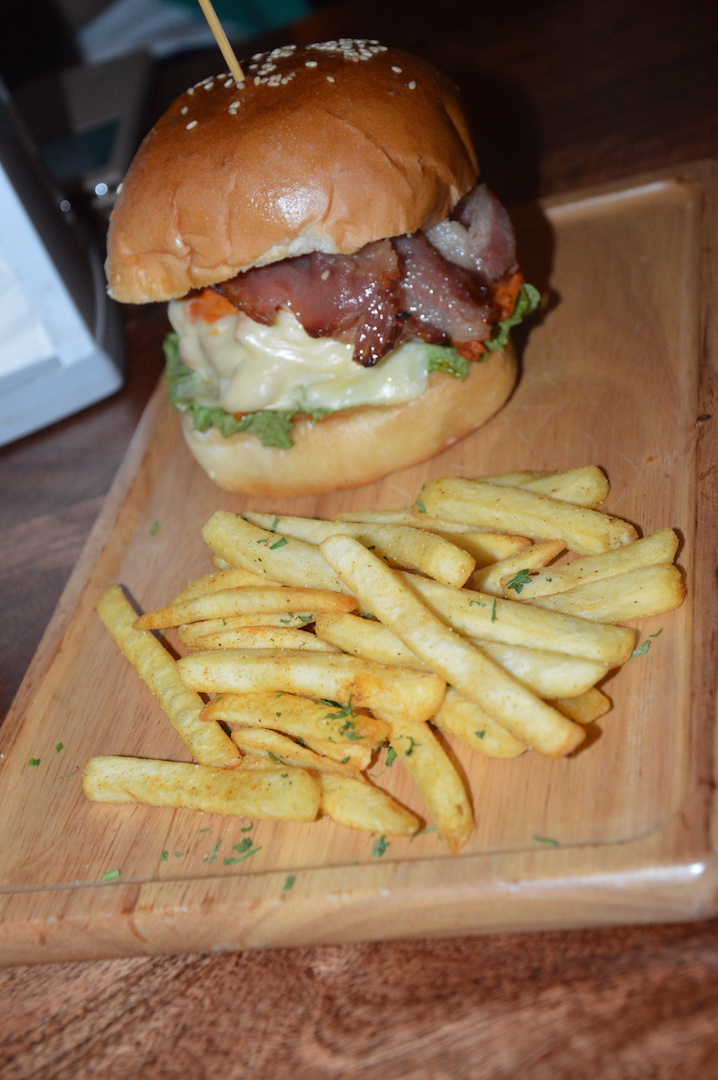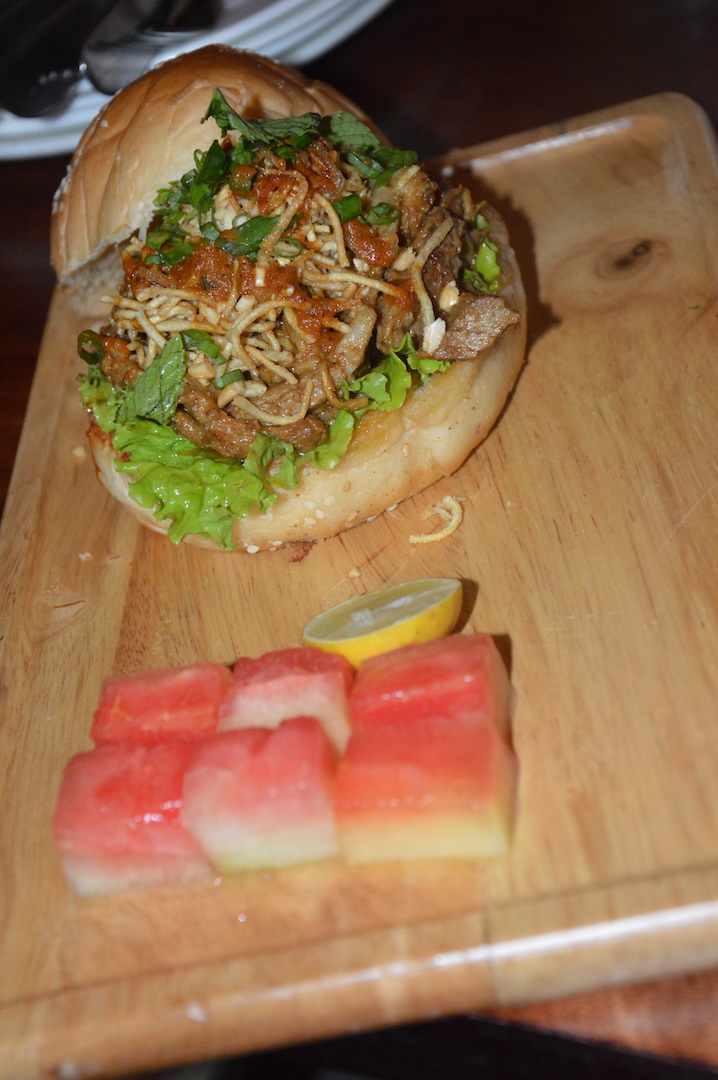 For drinks I tried the Spicy Mango, followed by a Water Melon Mojito and both were really good. For desserts we tried the Poached Pear and Apples with Rum Soaked Sultanas, Raspberry Puree and Ice Cream and also the Bandstand Chocolate Brownie Sundae. Both the desserts were nice but could have been a little better. The Poached Pear dessert was definitely more innovative and tasty than the brownie sundae. The brownie sundae wasn't bad at all, but it was just a regular dish.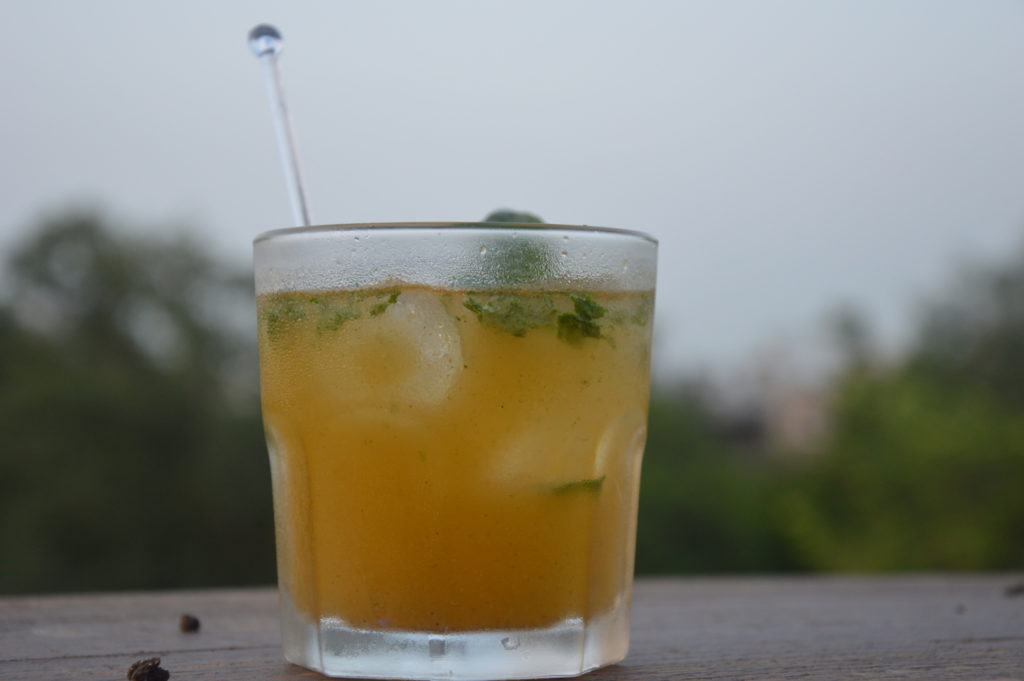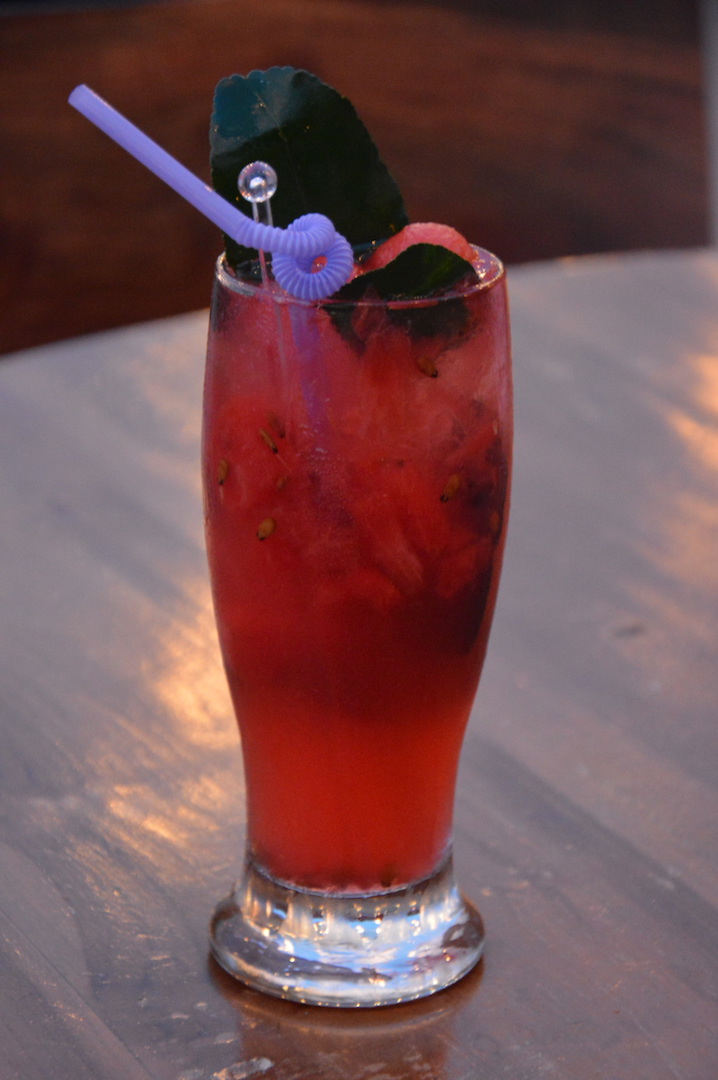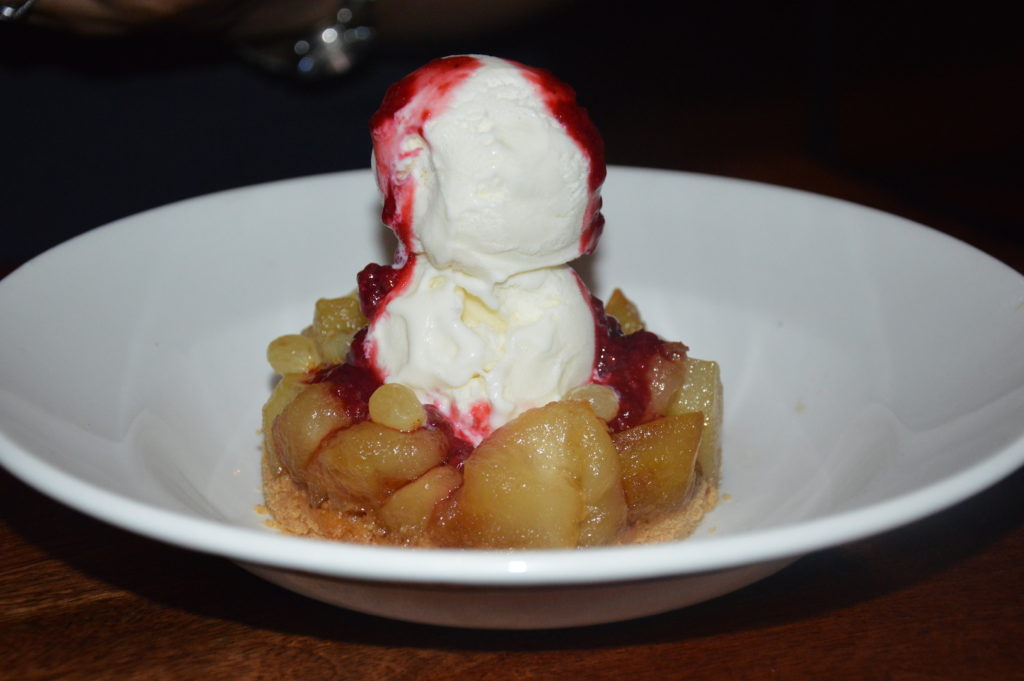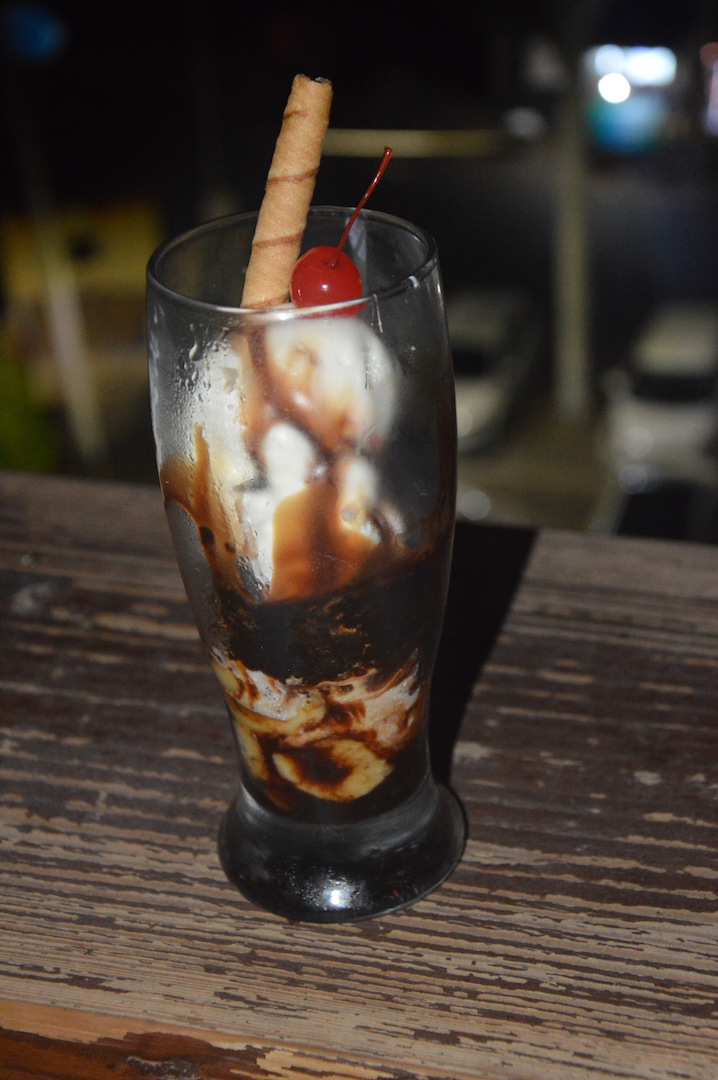 This place surely calls for a visit if you haven't been already, and a visit again, if you have been there before. I thoroughly enjoyed my time here and especially the ambience was so good at the terrace that I wanna go again soon. Bandstand also keeps bringing great artists from time to time, so if you love music, this is the place for you.