Congratulations; your big day is going to happen, and you'll be able to enjoy one of the most exciting times of your life with the one you love. Weddings are a celebration of two individual's love for one another, so they should reflect the character and personality that both parties bring to the relationship. Color is the perfect way to add style and individual preference to a wedding day and will ensure that it's as unique as the bride and groom. However bright or muted you choose your wedding ceremony to be; the following are some areas to consider when you're infusing the big day with your favorite shades.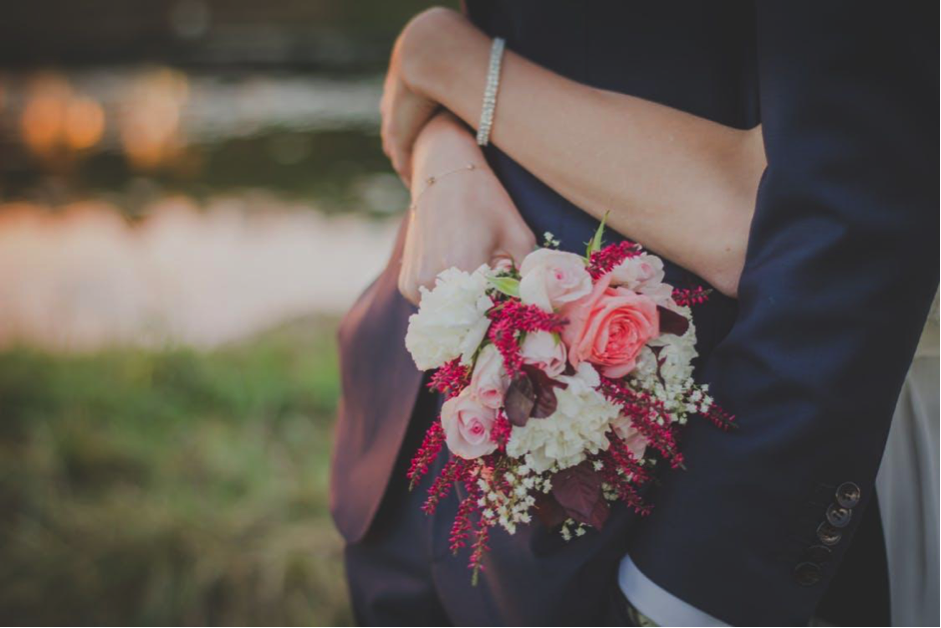 Image found here: https://www.pexels.com/photo/person-holding-a-bouquet-of-flower-72634/
The Decor
Whether it's balloons, flowers, or ribbons (or all of the above) you're choosing to adorn your wedding day with; these are the first place to start regarding your color choices. You can easily mix together your favorite shades with an array of floral and foliage decorations, for a beautiful and natural palette. However, if you're feeling like bringing the loud and bright colors into your ceremony; use bunting, streamers, and inflatables to express your personality and show off your fun side as a couple. Take a look here: https://www.everafterguide.net/rainbow-wedding-decoration for some ideas on a colorful wedding and start making a list of what you might like to introduce into the theme on the day.
If you prefer a subtle use of color; consider introducing metallic shades that will complement your chosen hue, Perhaps you could use silver along with your shades of pink and sage green, or a copper ribbon would look great against pops of blue and teal. Creating a moodboard will help you to find what works well together and you can begin mentally decorating the venue.
The Details
Alongside the larger decorations; the smaller details can create a big impact on the look and feel of your wedding. Therefore it's worth considering the shades of your confetti, table decorations, and investing in colored wedding sand so you can combine the bride and groom's character and personality. Sprinkling the table tops with colored paper shapes and glitter is another way to bring the color scheme into the wedding meal, and why not swap the traditional white candles for an orange to match the flowers or even black for a chic formal affair.
The Venue
The venue itself can play a huge part in the overall color and theme of your wedding, so bear in mind what surroundings you'll be in as you say "I do." If you're married outside in nature, you could carry the palette of the plants and flora inside and onto the tables and chairs. You could pick out colors from stained glass windows in old churches and buildings, and infuse them into your bouquet, pocket squares, and wherever could use a colorful addition. Remember; it's your big day, and you're only doing this once, so be creative and be yourselves, so that you'll have some beautiful photographs and memories of your special, colorful wedding.