Leela Ambience has always been a top notch when it comes to food, the chefs at Leela keep experimenting to deliver the best experiences to their customers and just recently they have started EPIC, Global Cuisine. Curated by the executive sous chef Abhishek Gupta, EPIC boasts of global cuisine but with a difference.
I have been lucky enough to try this specially curated menu and trust me its not just a meal, its like a poetry in food, or may be a food story that keeps flowing to you, each item on the menu has its own story to tell, from ingredients to its preparation, this is a tale you don't want to end. In fact the chef has even written the entire menu in a story form, which in itself was very appealing to me.
This is a proper sit down meal, where in each course is served in a unique manner, with excellent presentations and the chef himself comes to the table each time to explain the dish. The theme was monochrome and hence each dish represented different shades of one colour and I can't tell you how good the food looked. It was so tempting to look at that at first you can't take your eyes off it, and all you wanna do is stare, but at the same time, temptation makes it difficult to resist.
I am not going to spill too much on this one, because its an experience you need to indulge in yourself, but certainly I am telling you the names of the dishes and leaving you swoon over the pictures so that you drool over them and plan your visit to Leela soon.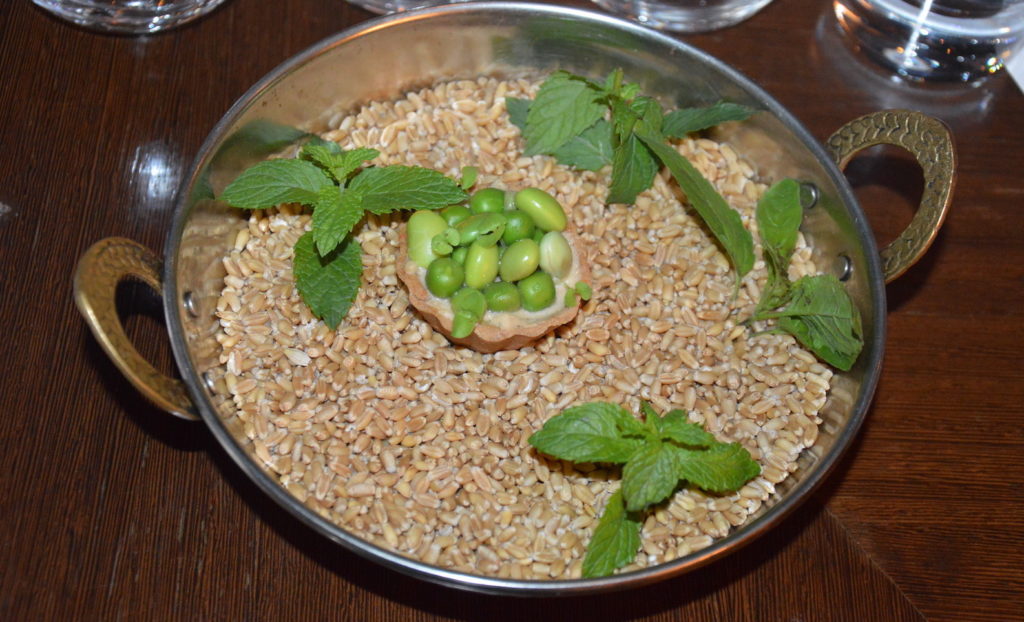 Millet Tart filled with Edamame and Peas with some sour bread sauce, it was a delightful beginning with this dish. Look at the green colour, so refreshing to the eyes and the taste buds.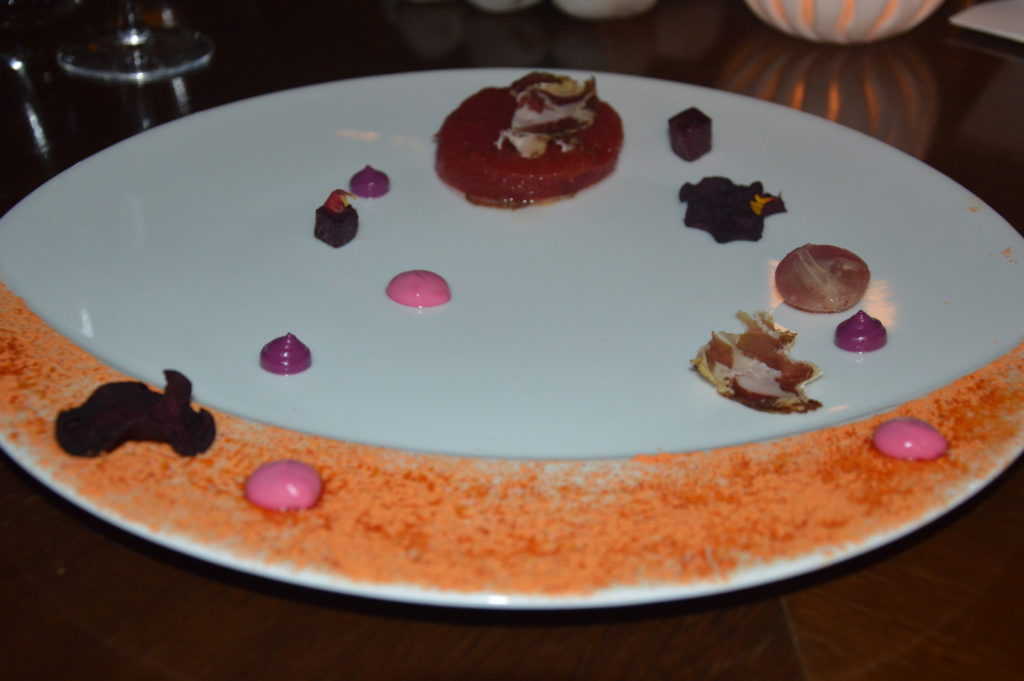 Compressed watermelon, beetroot textures, pork, caramelised grapes, inspired by textures of tuna, this was a delectable preparation in monochromatic red.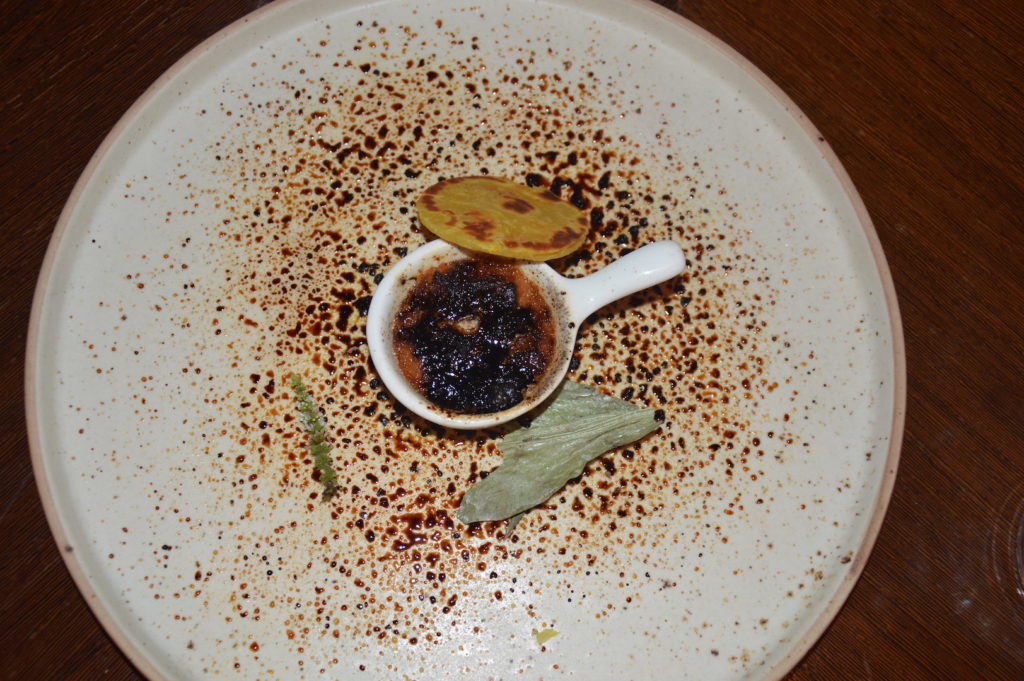 This was one of the highlight preparations for me, a tawa chicken served like mousse, and caramelised served with a galauti parantha.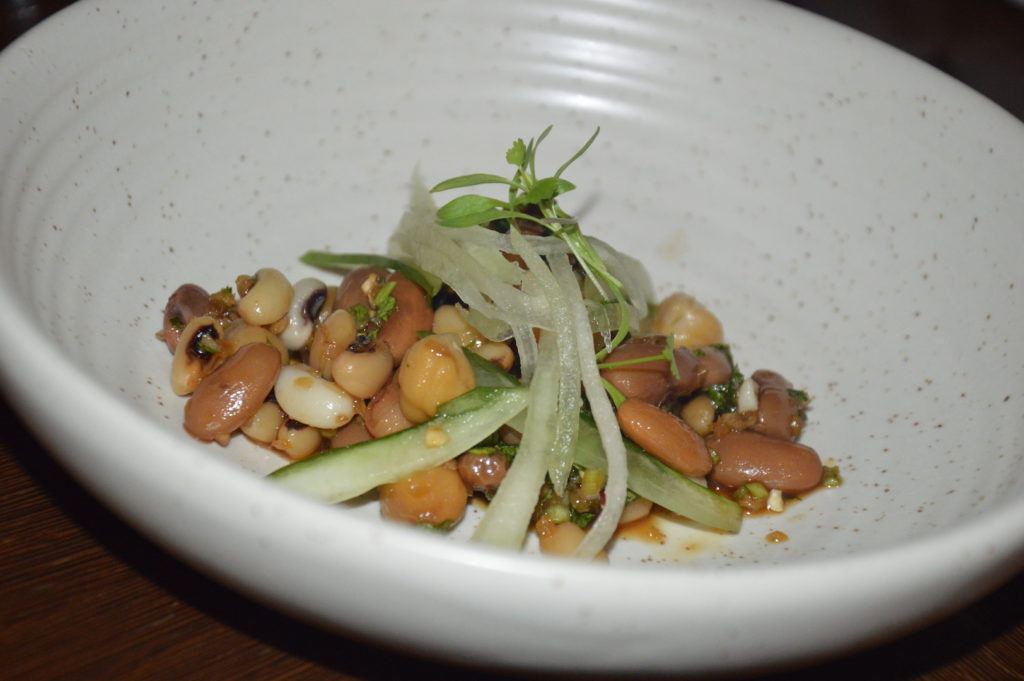 One of the best things I had that evening, a crunchy and juicy salad made with three different beans, you have to try this one.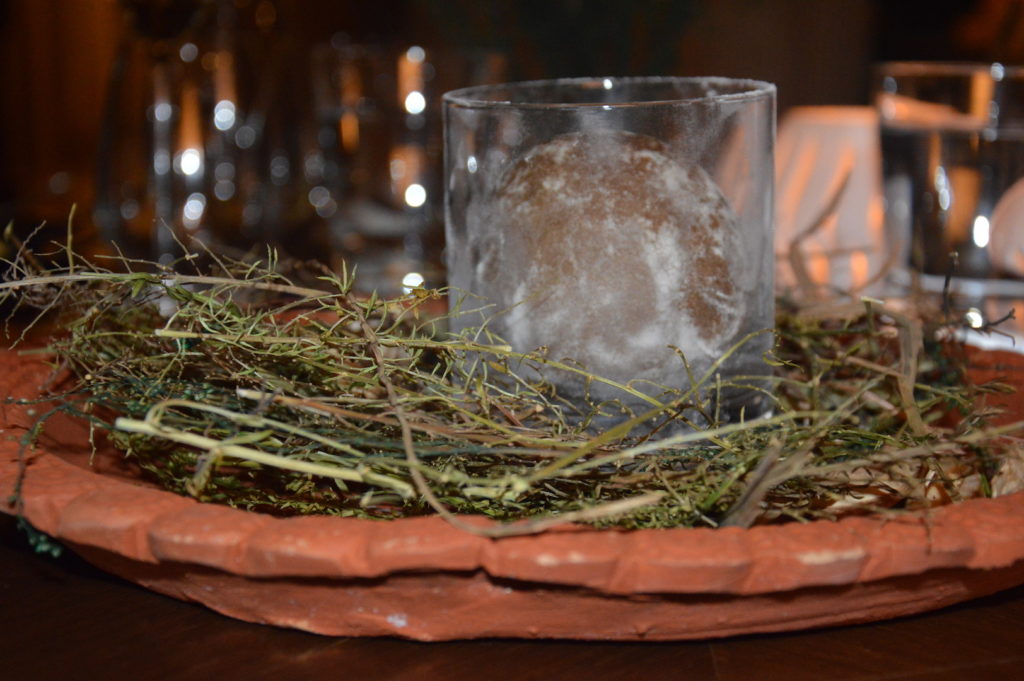 A fermented millet bread served with smoked butter and coriander and thyme paste.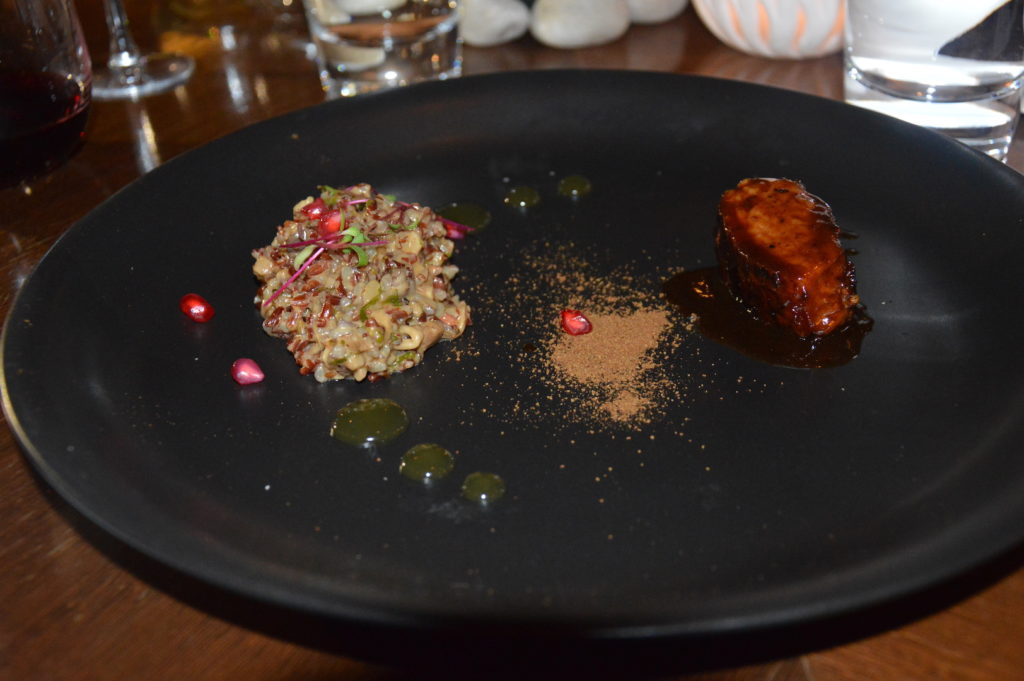 Cumin rubbed grilled lamb served with special Karnataka red rice simmered with fennel seeds, shallots and mushrooms which gave it a very creamy texture just like a risotto and the lamb too was perfect.
Then we tried three different desserts and each one of them was a work of art, both in presentation and taste.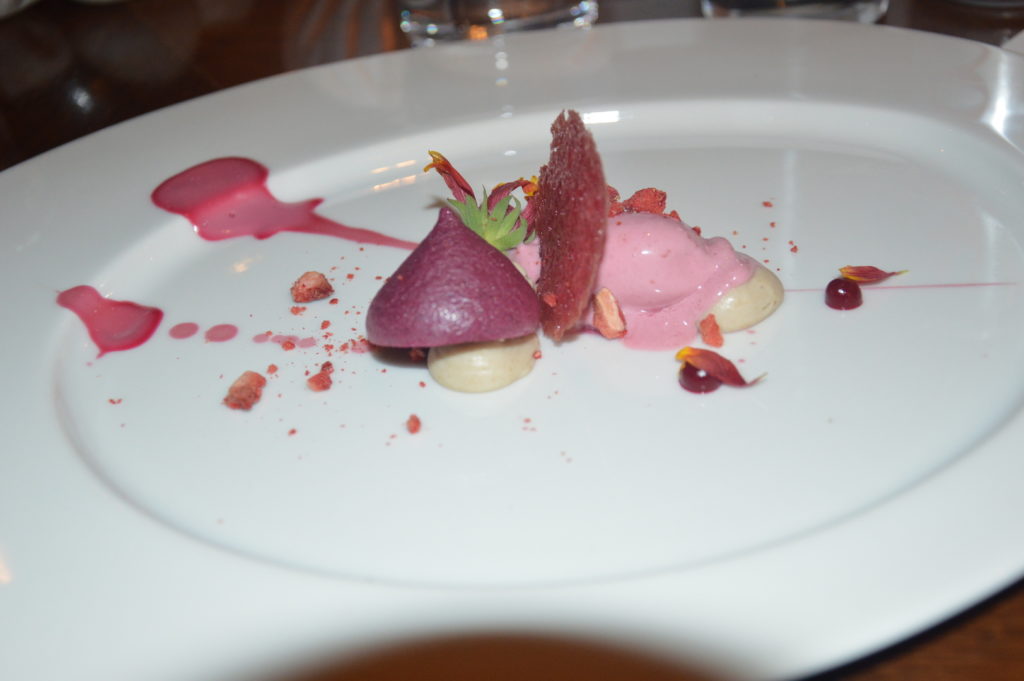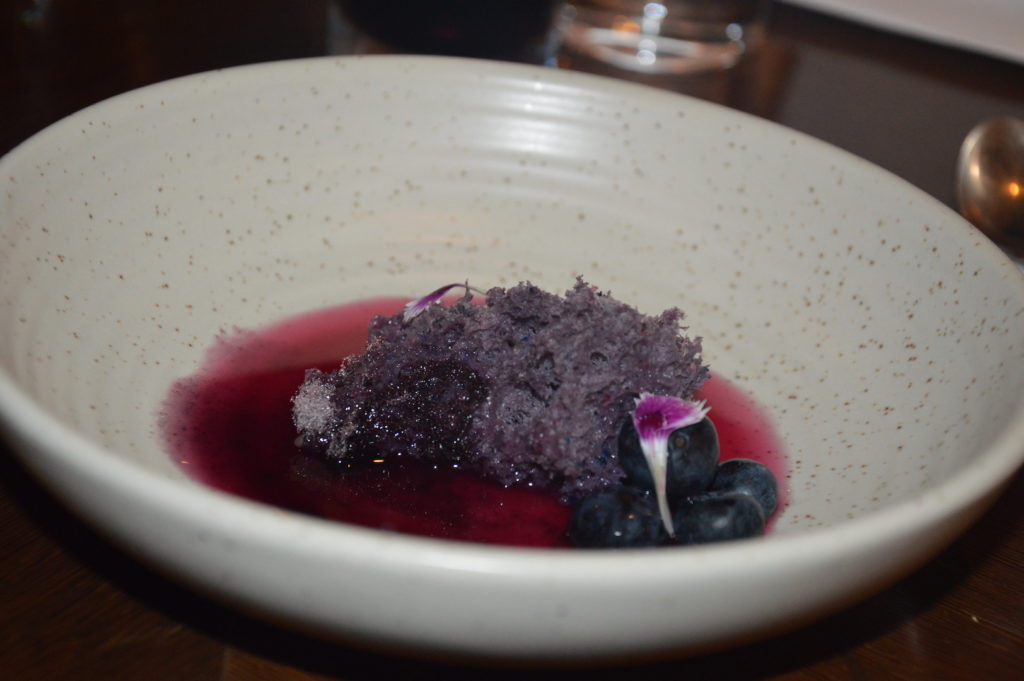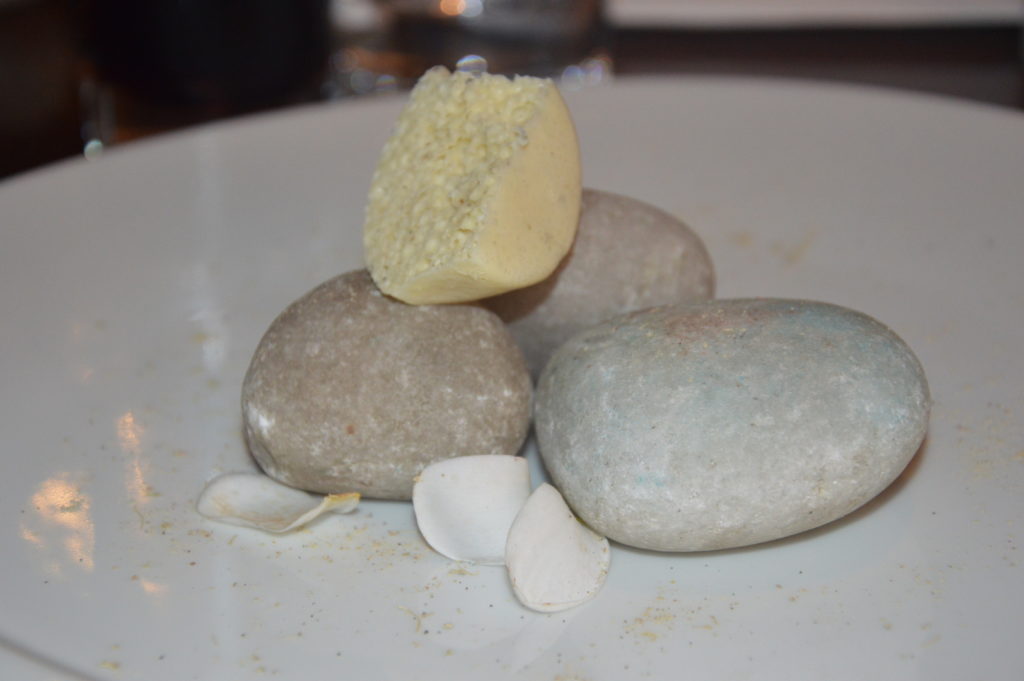 Each course is served with a wine to go along and I am sure you will love this dining experience to the core. So what your waiting for, make your weekend special, as this curated global menu is available only on Saturdays at the Elitaire Lounge.