If you want to make the most of your time with friends or family, then you should look into camping. There are many activities to indulge in, ranging from fishing, campfires to hiking and biking. But there is a lot more to camping than meets the eye.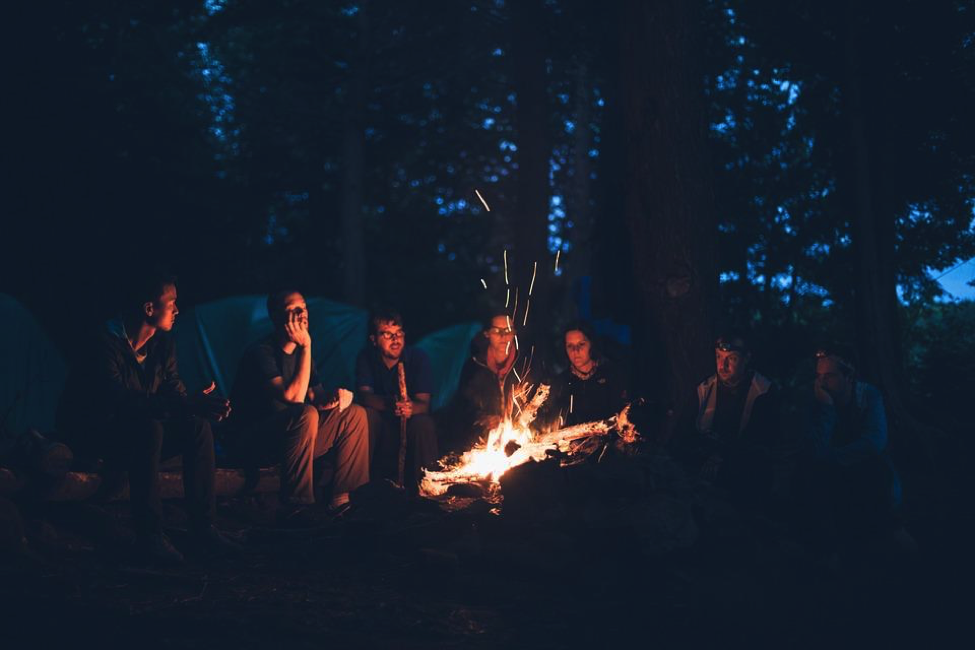 Camping interestingly has numerous health benefits. In fact, spending time outdoors camping can add years to your life. Not sure how? Here are 7 reasons for you to consider.
1. Exercise
When you are camping, you get a great deal of exercise. You get to partake in different activities, like the ones mentioned above, which in turn allow you to burn those extra calories in no time. Additionally, exercising outdoors and doing as many activities as you can also benefit your heart and lungs greatly.
2. Healthy Food
During your camping trip, your options are limited when it comes to the food you can actually consume. Basically, you have to make do with meals that can be grilled or cooked on a campfire.
If you choose foods that require preparation, your digestive system will get a break from all the fast food you have had previously. Also, rather than taking pies and candies, promote healthy eating by taking fruits, nuts and granola bars instead.
3. Sufficient Sleep
The best part about camping is that you can sleep in for as long as you like. The environment and quiet nature will do wonders for you when it comes to getting proper sleep. After a tiring day of activities, you will find it incredibly easy to doze off under the starry sky. Rest assured, with sufficient sleep, your body will function more effectively than ever before. Surprisingly your sleep cycle will improve by leaps and bounds.
4. Decreases Anxiety and Depression
Based on research carried out, green spaces are known for decreasing depression and anxiety. By camping, you will break away from your hectic lifestyle. It is here where you can develop clarity to better understand yourself.
5. Socialization
Tired of your everyday routine? Well, that is where camping comes into the picture to give you the much-needed break you need from your place of employment and otherwise. Since you will get time with your friends or family, you can socialize and learn more about them, without any distractions of course. Socialization, according to the American Journal of Public Health, can increase your lifespan and defeat memory problems.
6. Fresh Air
Once you have set up camp, you can finally take a deep breath of fresh air, which alone will make you feel refreshed. The feeling of excitement is not because of the long vacation, but because of all the surrounding greenery. Said greenery gives off high-quality oxygen, which improves brain functionality, all the while making you feeling happier and decreasing stress levels as well.
7. Sunshine
Whether you are camping in your RV or sleeping outdoors, it really does not matter. The bottom line is that spending time outside will have a positive impact on your health. Apart from that tan you always wanted, the sun gives your body the Vitamin D it needs to absorb phosphorus and calcium so that your teeth and bones stay strong.
Now that you know of the health benefits that lie in store for you on your next camping trip, pack your Canvas tentASAP. Remember, the more you stay outdoors, especially with your friends or family, the better you will benefit in more ways than you can imagine.
Author Bio:
Judy Robinson is a passionate health and lifestyle blogger. She loves to write on healthy lifestyle, travel, fitness 101 and DIY related topics. Follow @judyrobinsonfor more updates.