Recently when my blog completed 2 years, I though of celebrating the special day with my special friends and headed out to Summer House Cafe for the same. It was a Sunday evening, and Summer House was also organising a Salsa night and this gave us another reason to chose this place for our celebration. Music, Dance, Friends, Amazing Food, I mean what more do you need to celebrate an important day.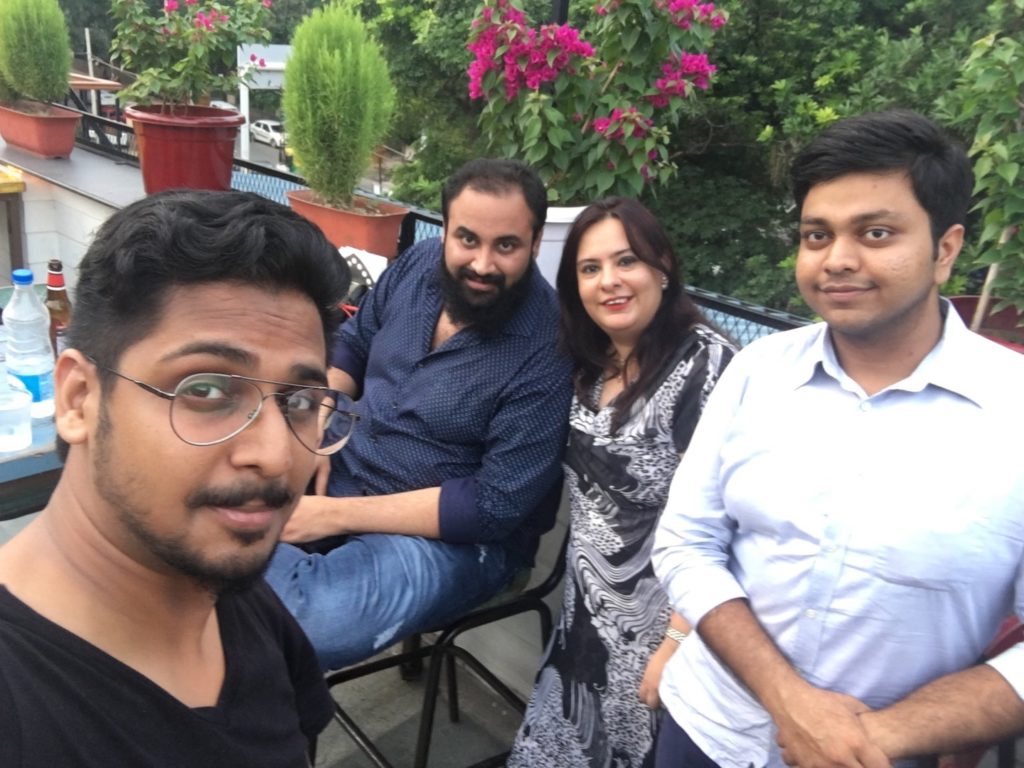 [easy-image-collage id=8000]
Initially we settled ourselves on the Terrace and enjoyed some starters and drinks. The terrace was a very cool vibe to it and feels like a perfect place to hangout and chill with friends.
A veg platter, Oriental Spring Rolls and Falafel & Hummus made for our starters while Mai Tai and Junniper Pimms were our selection for drinks. The veg platter included Paneer Tikka, Roasted Pineapple and Stuffed Soya Tikka along with mint sauce, kachumbar salad and yogurt dip. The paneer tikka and soya tikka were perfectly done and spiced. Though the pineapple too was good, very juicy and nicely roasted, but I found it too spicy, if it would have been a little less spicier, it would have been better, as too much of spiciness doesn't gel with everyones tastebuds.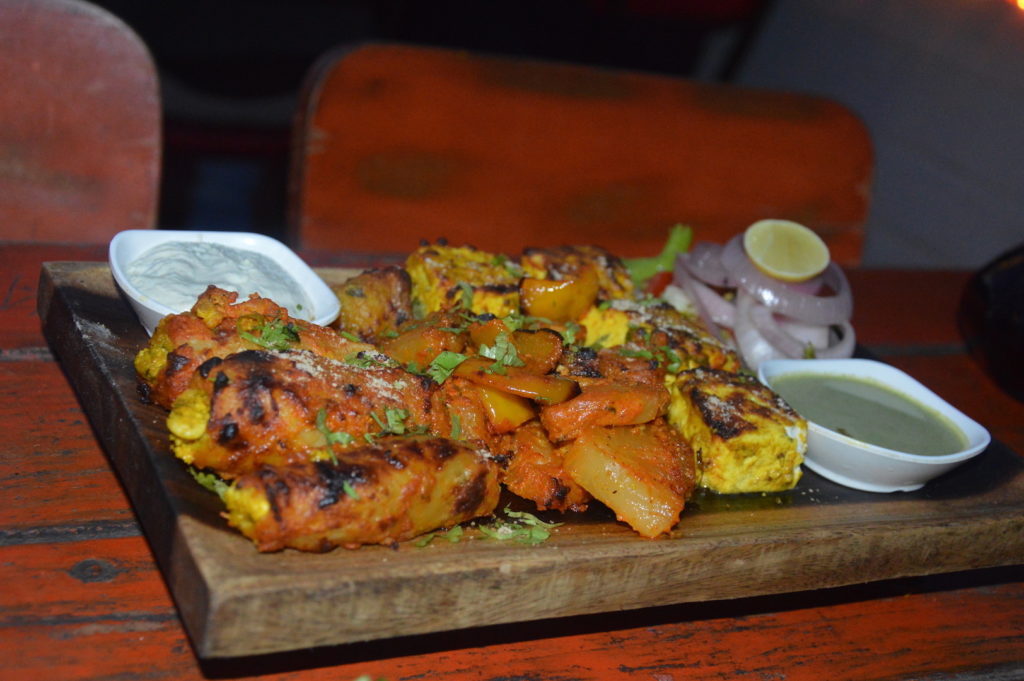 Oriental Spring Rolls were to die for, crispy on the outside, stuffed with sautéed veggies, it was awesome. I can gorge on them anytime. Falafel served with Pita and Hummus were good too, though I would have preferred if the falafel wasn't too dry. If eaten alone without the dips, it didn't go down too well with me because of its dryness.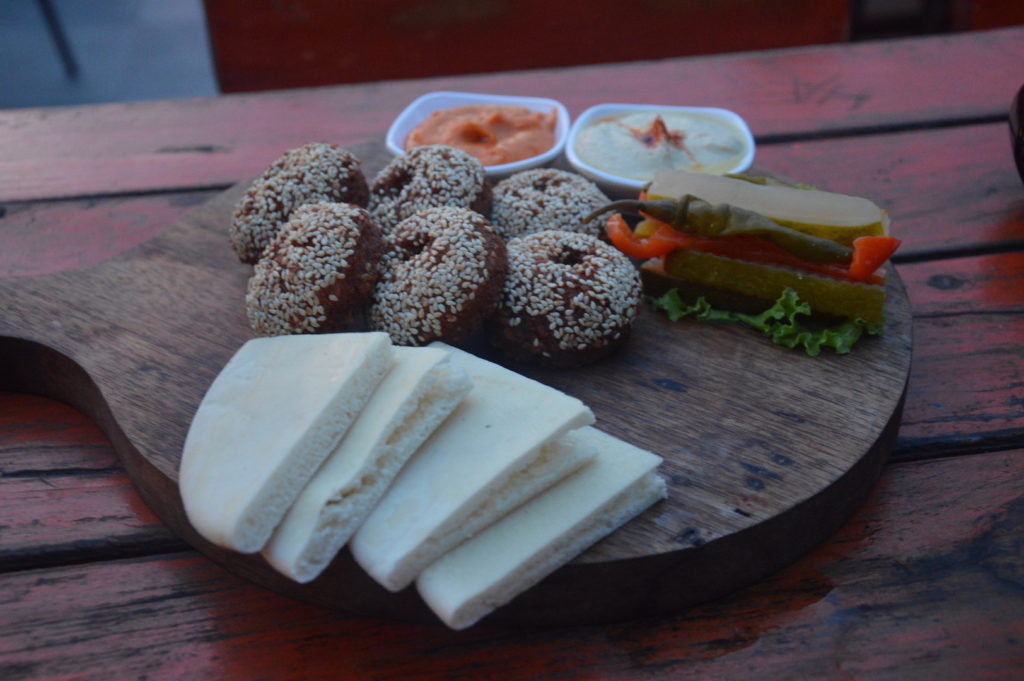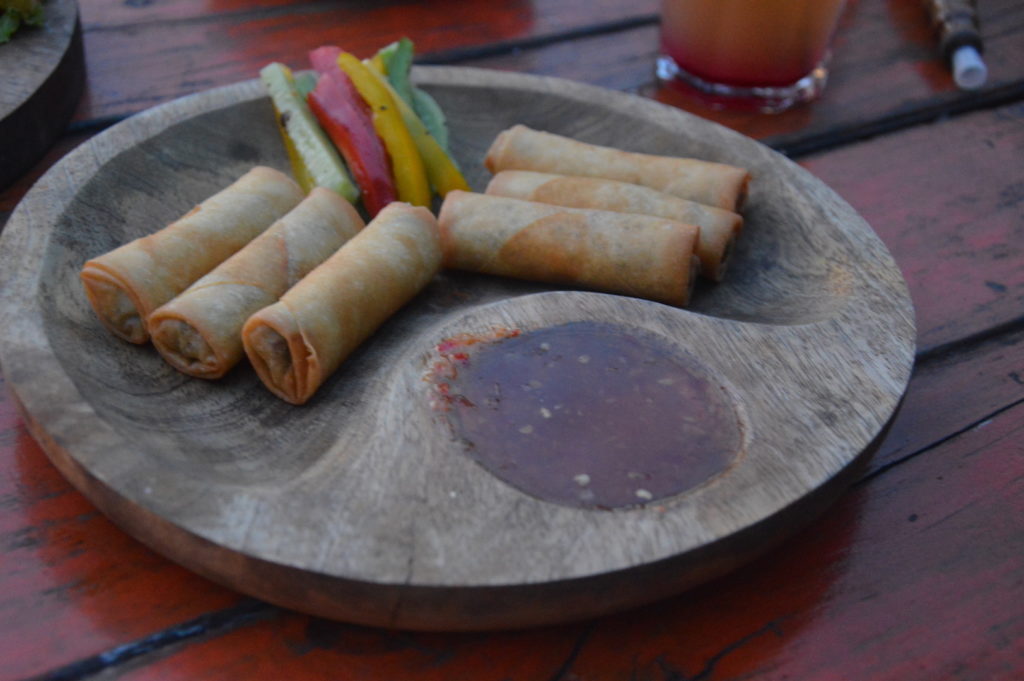 As for drinks, Junniper Pimms was a gin based cocktail with chunks of cucumber which give it a very refreshing taste and Mai Tai was a rum based cocktail, which had both dark rum and white rum along with orange and pineapple juice. Both the drinks not just looked good, but tasted good as well.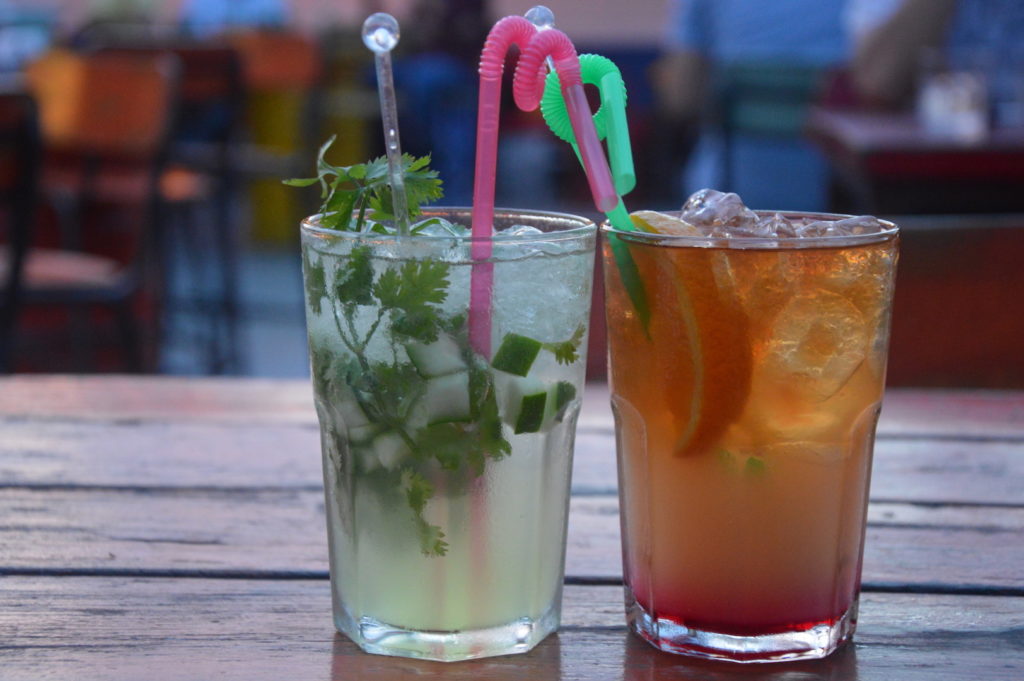 After sometime, we came downstairs to explore the inside seating and also enjoy the Salsa night. We ordered Bloody Mary, LIIT, a Pineapple and Red Bull based Mocktail and one other Pineapple Mocktail, both of which were amazing. Then we also ordered some Nachos to go along and sat ourselves in comfortable couches. The ambience downstairs is also very alive and quirky. Paintings, artefacts and random quotes on the walls, make for an interesting decor overall.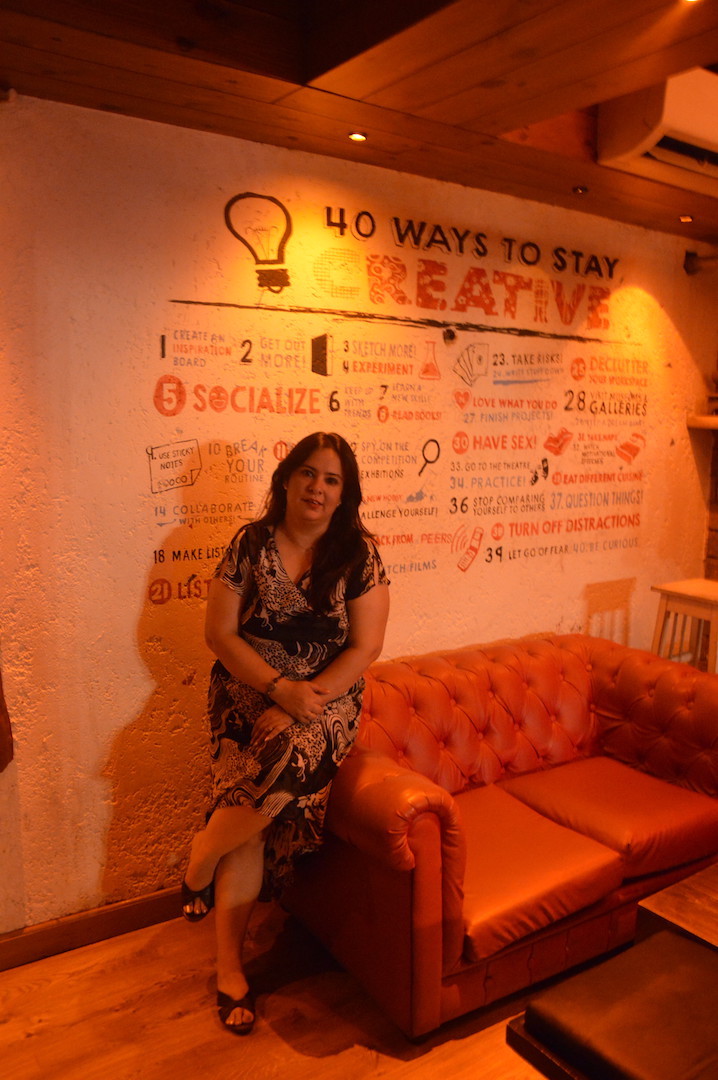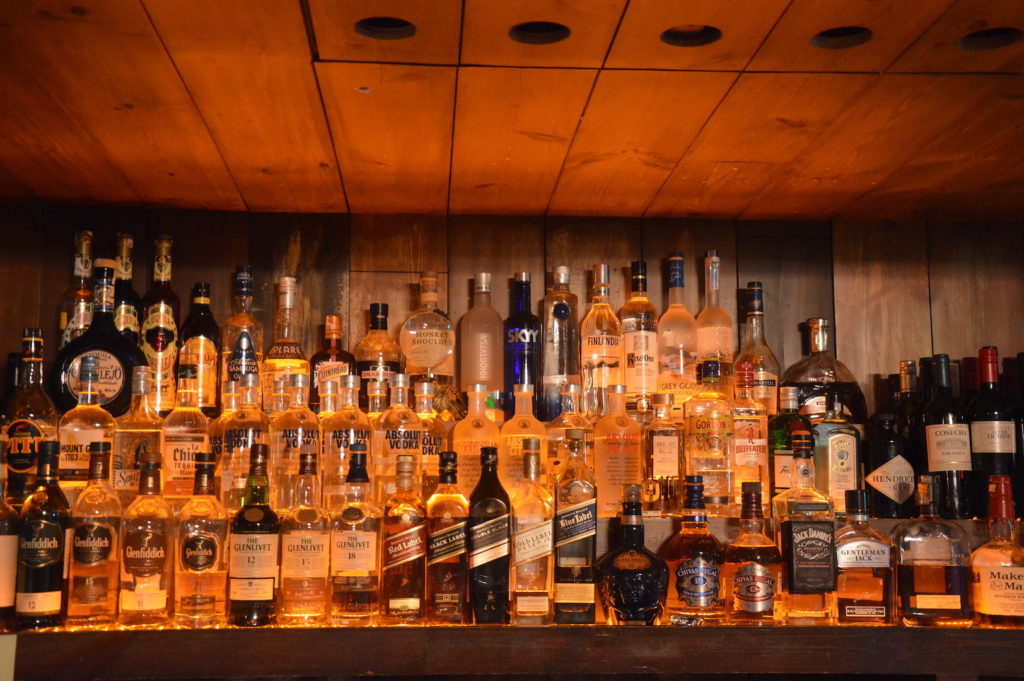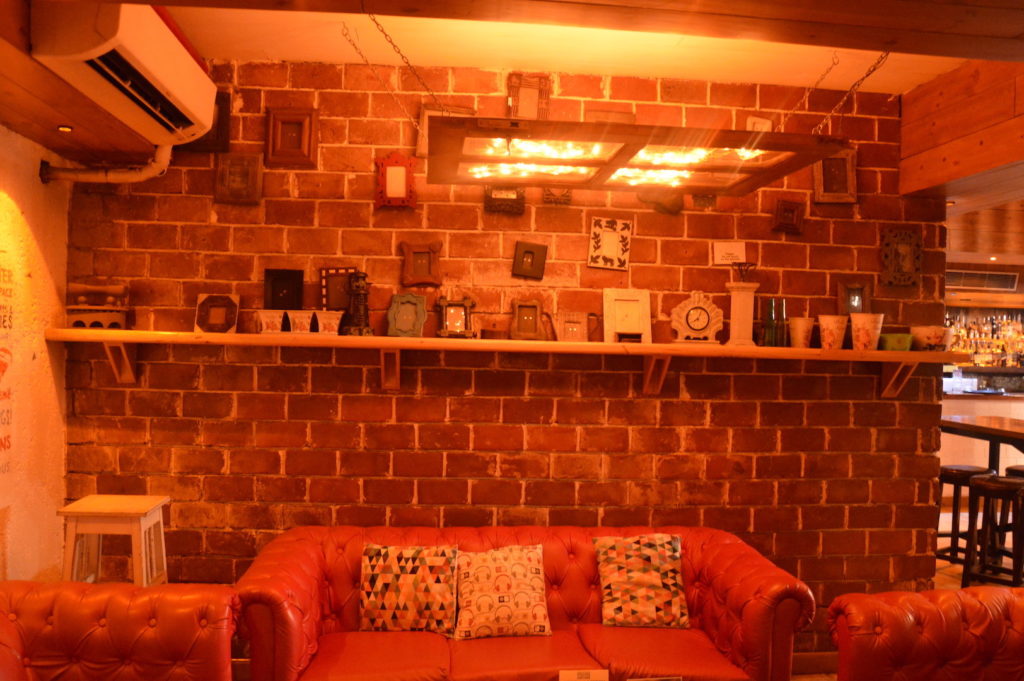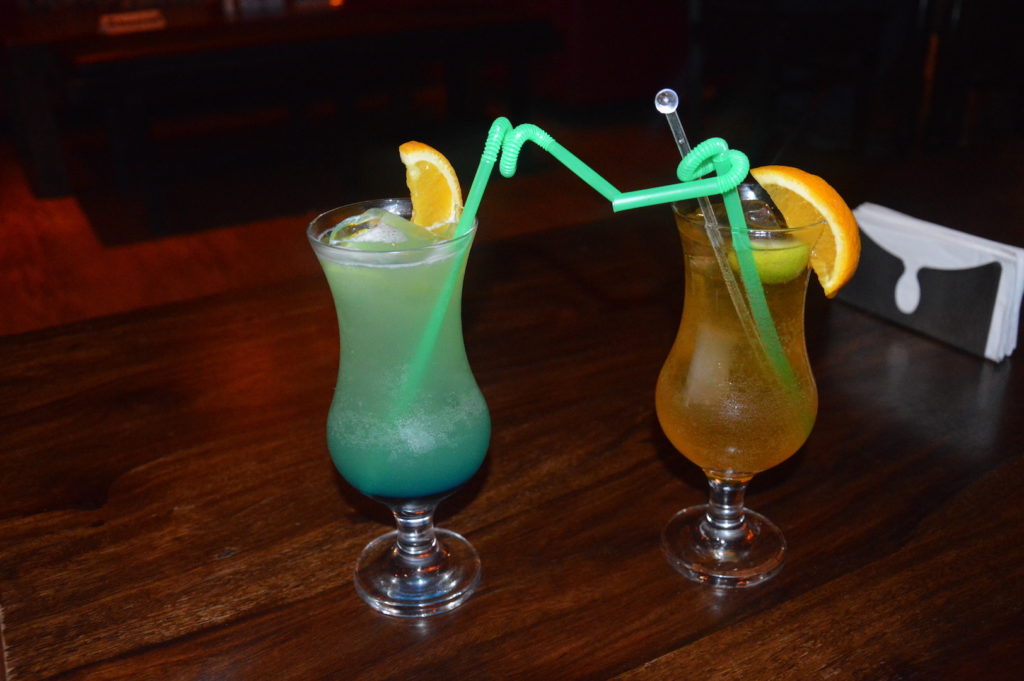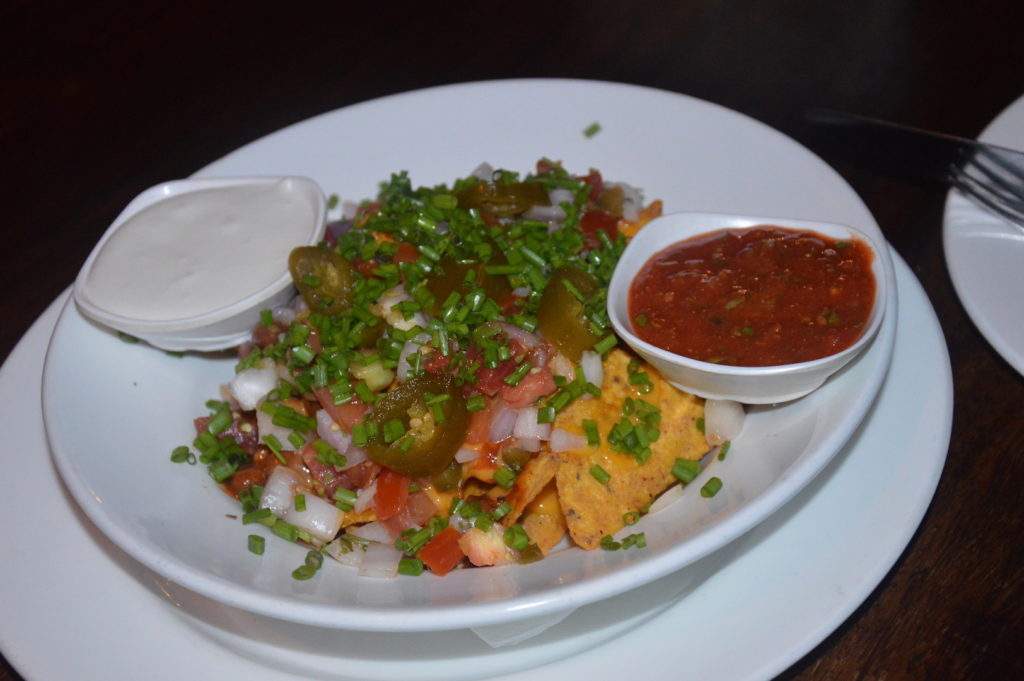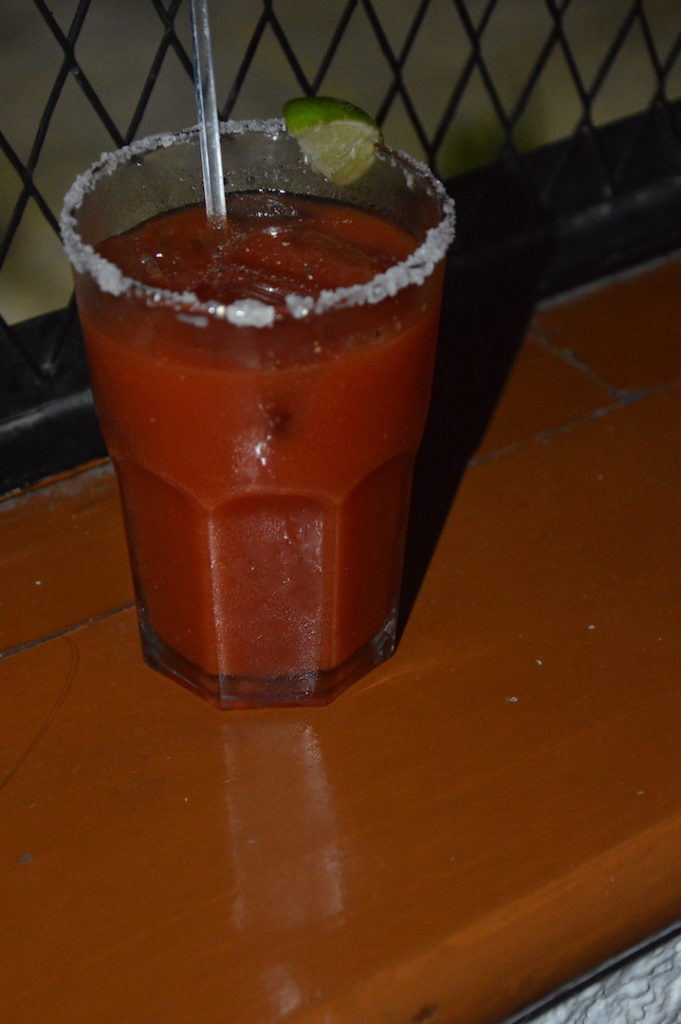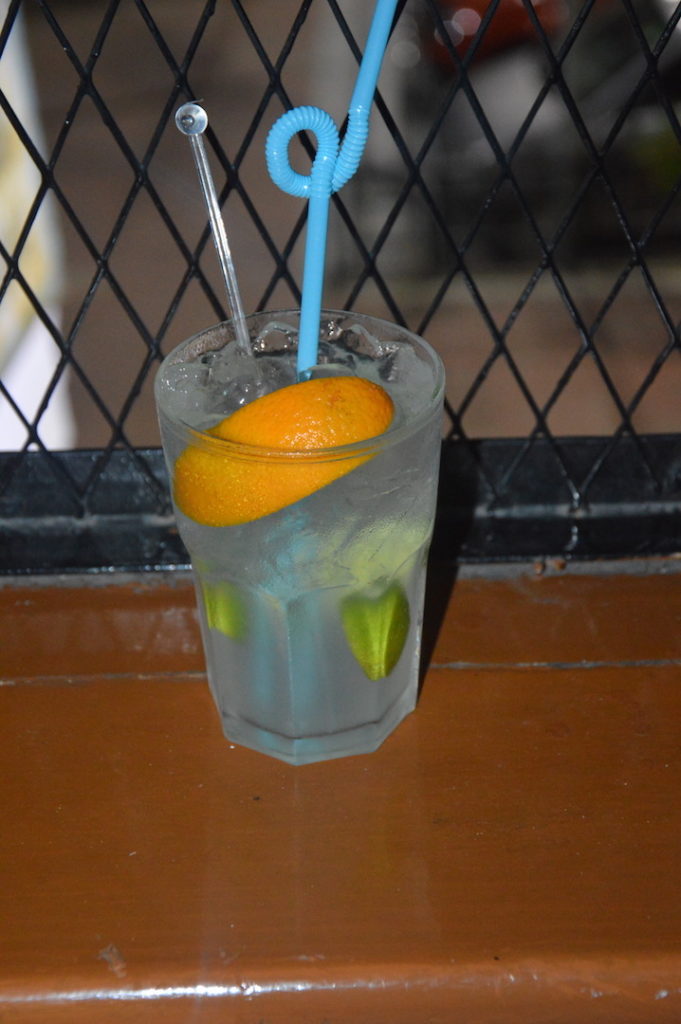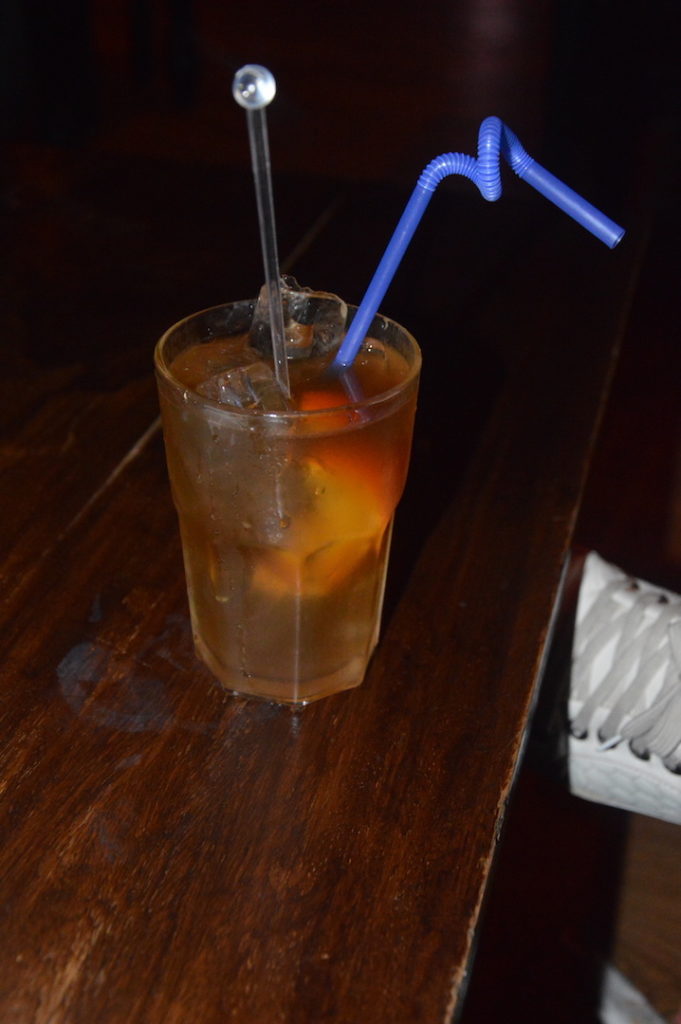 By 9:30, the place was buzzing with people dancing away to some great music and showing Salsa moves with their partners. Those who didn't have partners, also found like minded people, who were all set to explore and thump their feet on the ground. It was an amazing sight to see so many people dancing, looked like many poetries in motion together.
We further tried a thin crust Bell Pepper & Onion pizza and loved it. To end our evening at a sweet note, Banoffee Pie made for a perfect companion. The taste still lingers on. Well in the end all I can say is that I had a perfect evening spent at Summer House Cafe and for me this place will always remain on my go to list when hanging out with friends.