Come summer vacations and parents start thinking of places to amuse their children and give them some entertainment value, and I am no different. I always try to explore some new places where the child can have fun to the fullest and also we as adults can spend a good time and Hangout is definitely one such option.
With 6 different segments, it has something to offer to all age groups, whether its a kindergarten , a teen ager or an adult. There are enough gaming options to satiate different needs. Also the sports diner gives a chance to indulge in good food and drinks for everyone and more especially the adults can relax over a drink or two while the kids try their hands at different games.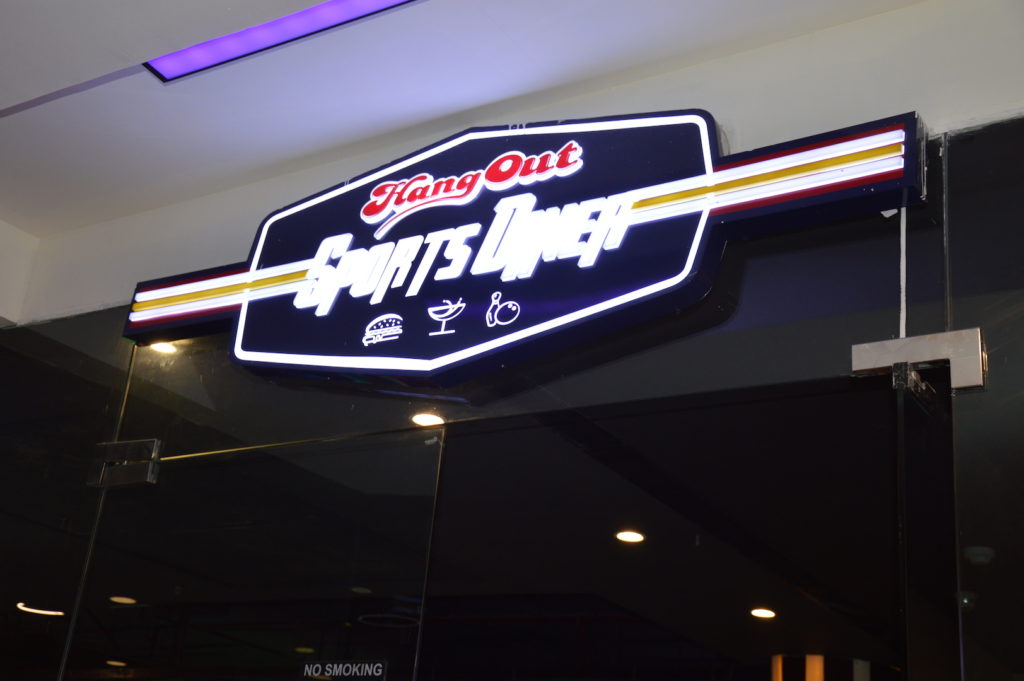 The 6 different segments making this very unique Family Entertainment Center, The VR Zone-brings in a 360 degree turning roller coaster that replicates a real rollercoaster. The VR Roller coaster simulator is full motion cockpit, where riders can program their own journey by selecting track pieces. Every loop, leap, and lunge is seen on huge HD projection screen. The VR Zone also boasts of the VR shooting a 360 degree head turning shooting game & a 6-seater VR ride with the Virtual glasses, bringing virtual reality into the entertainment industry & more virtual games & rides under one roof. In addition to this The Sports Diner has the 1st black light arena bowling with UV lights, neon balls, black light reflecting carpet, lanes, capping, side painted walls to give you the 1st of its kind neon bowling experience as its 2nd segment called the Hi Lanes Bowling, with 4 lanes each catering to 6 players with full seating capacity & service & party area. We ourselves had a lot of fun enjoying a couple of bowling games, it was after years that I played it again, and I thoroughly loved going back to it.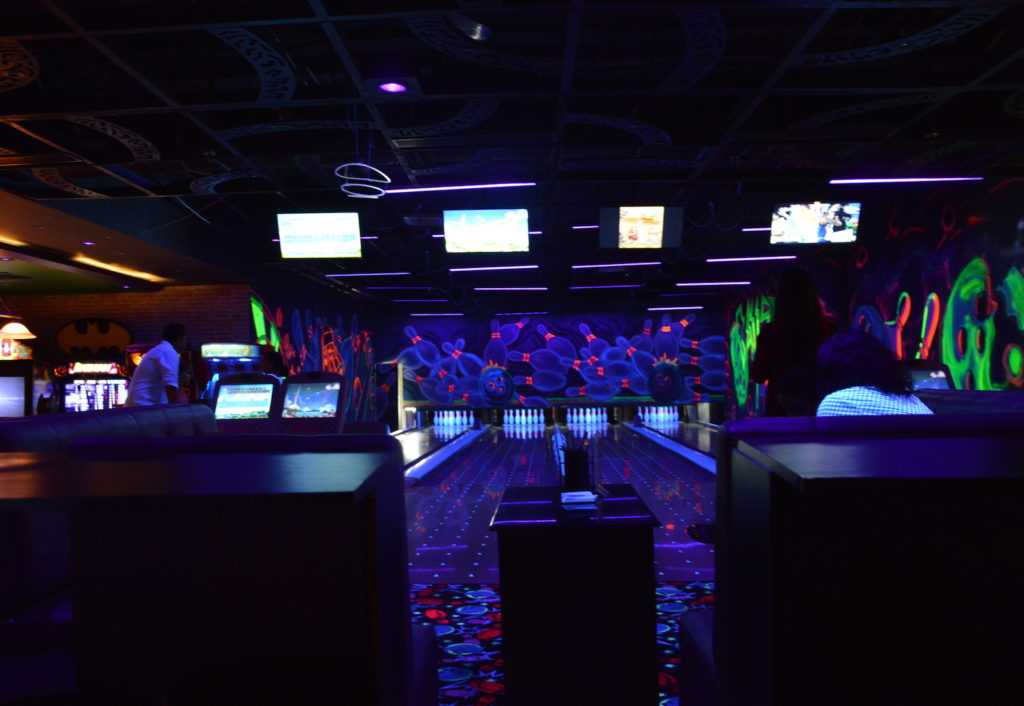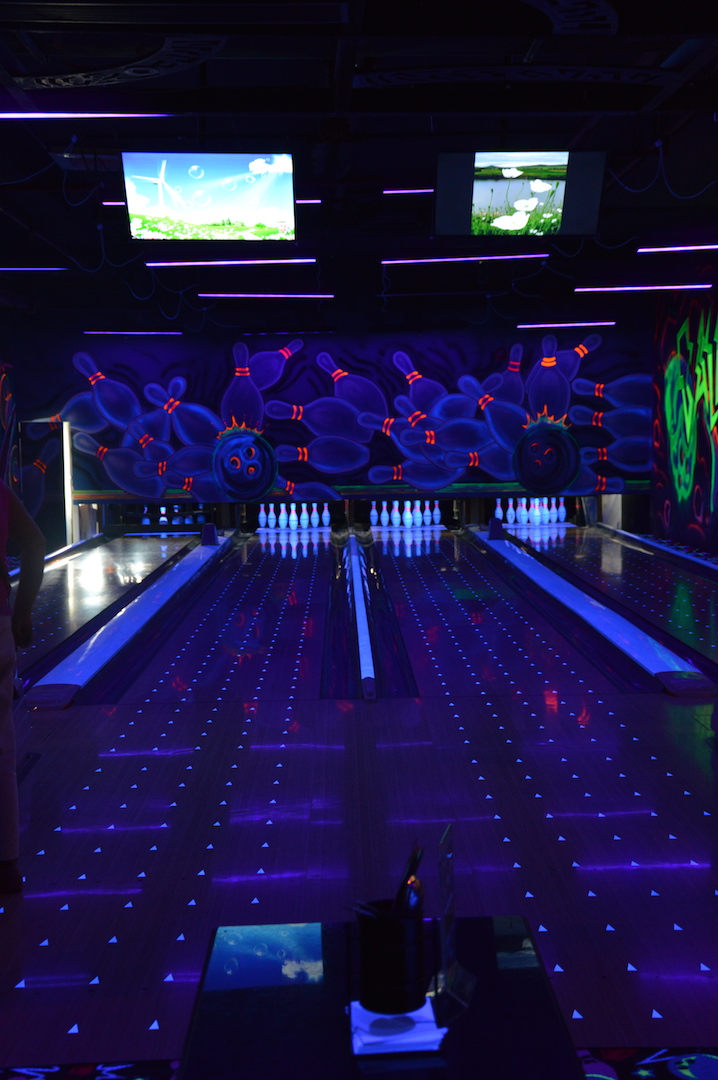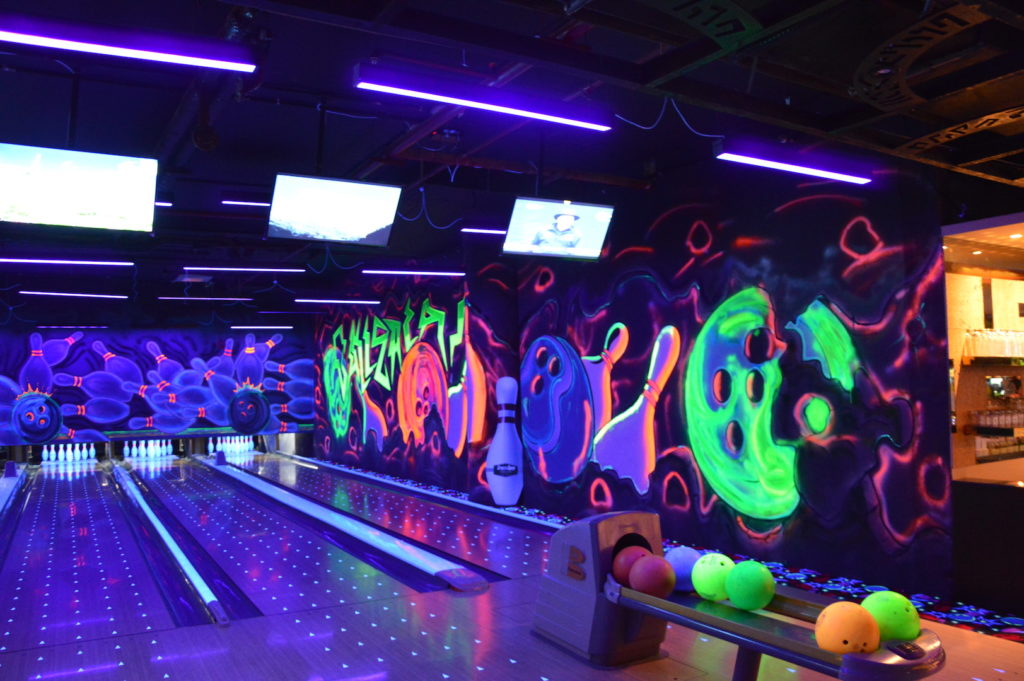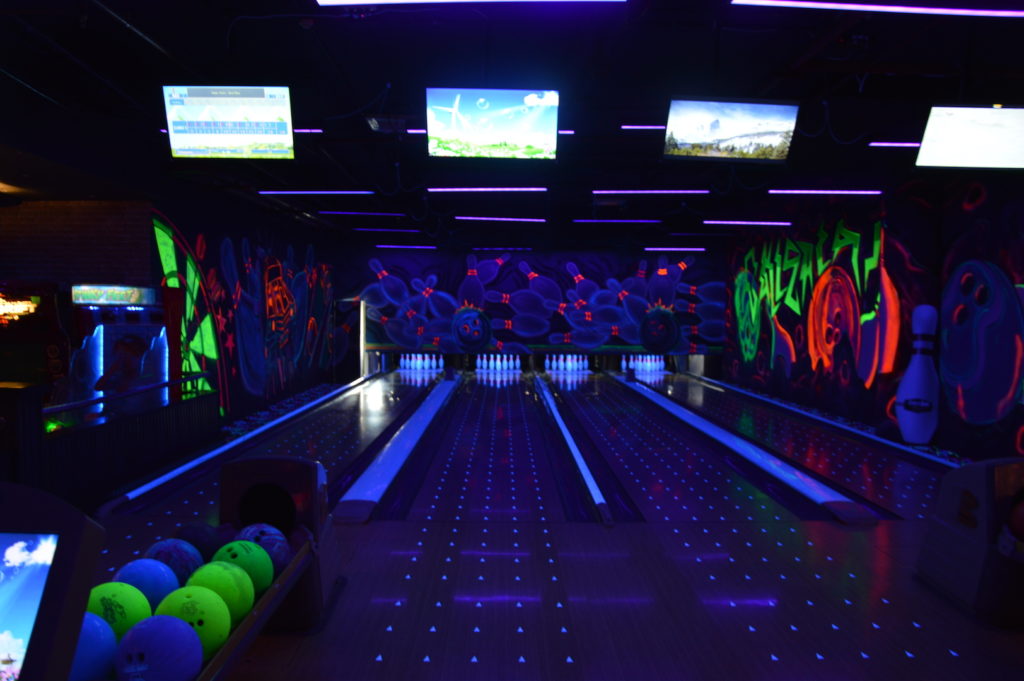 The Private party & Pool table area is the 3rd segment where interestingly the pool tables convert into dining tables if your requirement is not to play, with choice of games like beer pong, beer buck it, electronic darts, you sure can have a party for grownups here while the kids have a separate floor upstairs on the 4th floor called Hang Out kids.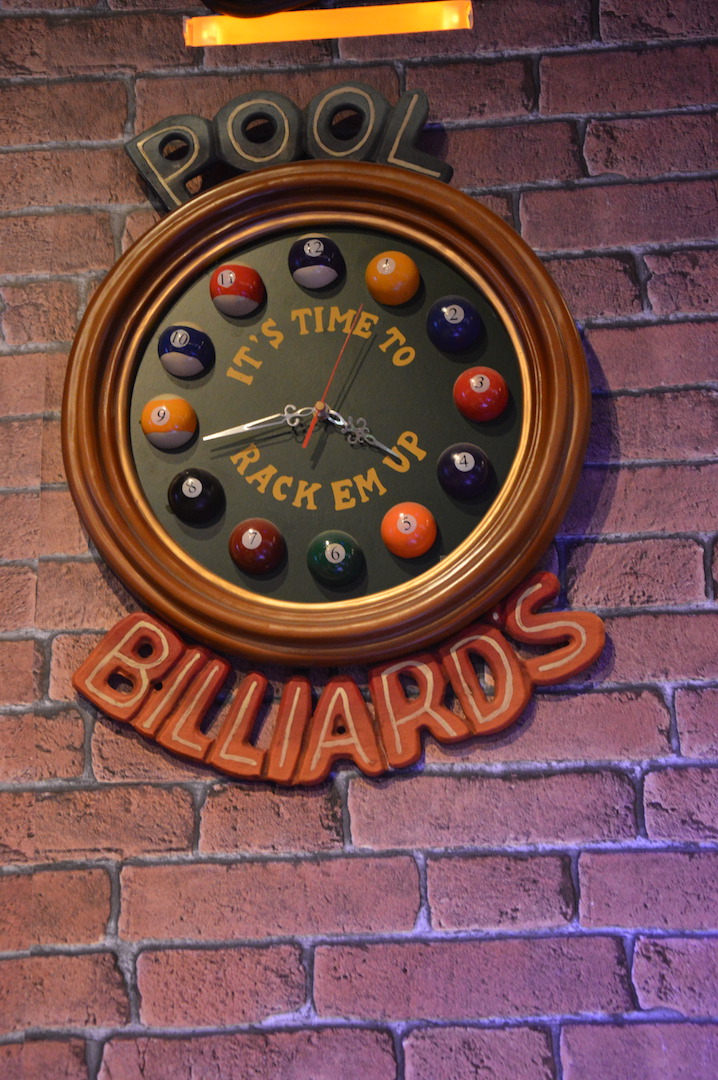 The fully stocked bar made of individual wine corks and changing LED light pillars adds character to the place with its high tables seating is a perfect place to grab a bite or catch the happy hour. The dining area has 6 seater family booths promoting mealtimes with family and friends. The game room at the SD is different from the a-typical HangOut kids these games are selected keeping the grown-ups in mind, with bar stools and drink service in the game room we saw many grown-ups enjoying playing to win the prizes at the Winners Corner. The Winners corner has prizes to be won ranging from pens to a steam iron, power banks & you may even win an I-pad too, all you need to do it get lucky on those games. The staircase separates and segregates and yet connects the Hang Out kids upstairs a full floor catering to 10 and under with games, rides, playgrounds and lots more which is again is carefully selected keeping their tender age & requirement in mind.
My son enjoyed games like Slot Machine, Spinning the Wheel and Claw Machine. What he enjoyed most was winning tickets with each game, which could later be redeemed for exciting gifts. He collected around 2800 points and redeemed it for a magnetic dart board and a fidget spinner. I personally think that this concept attracts kids a lot.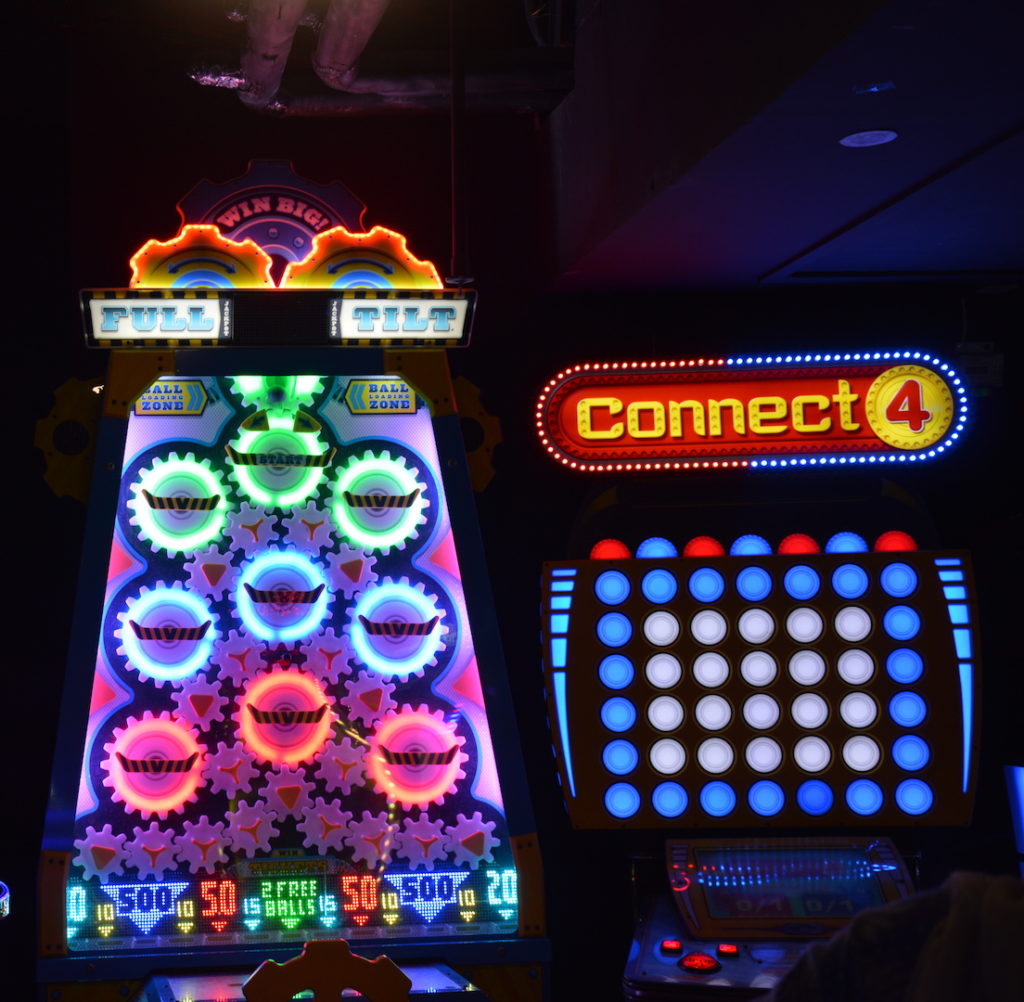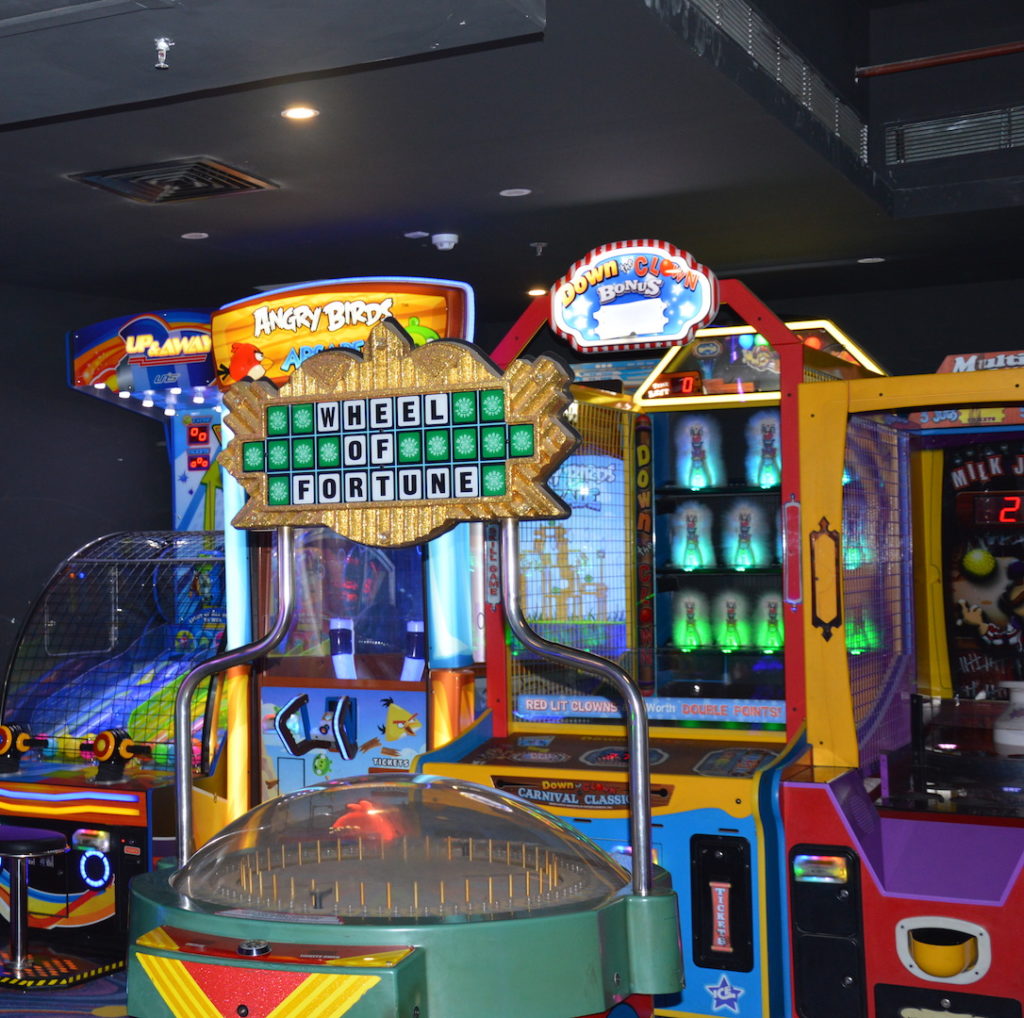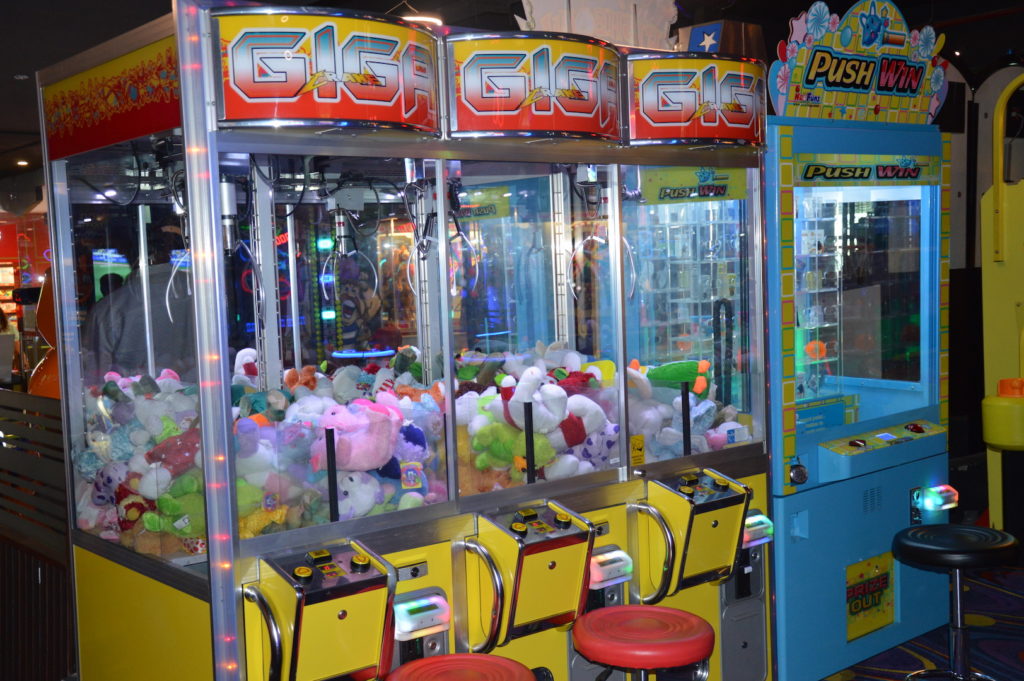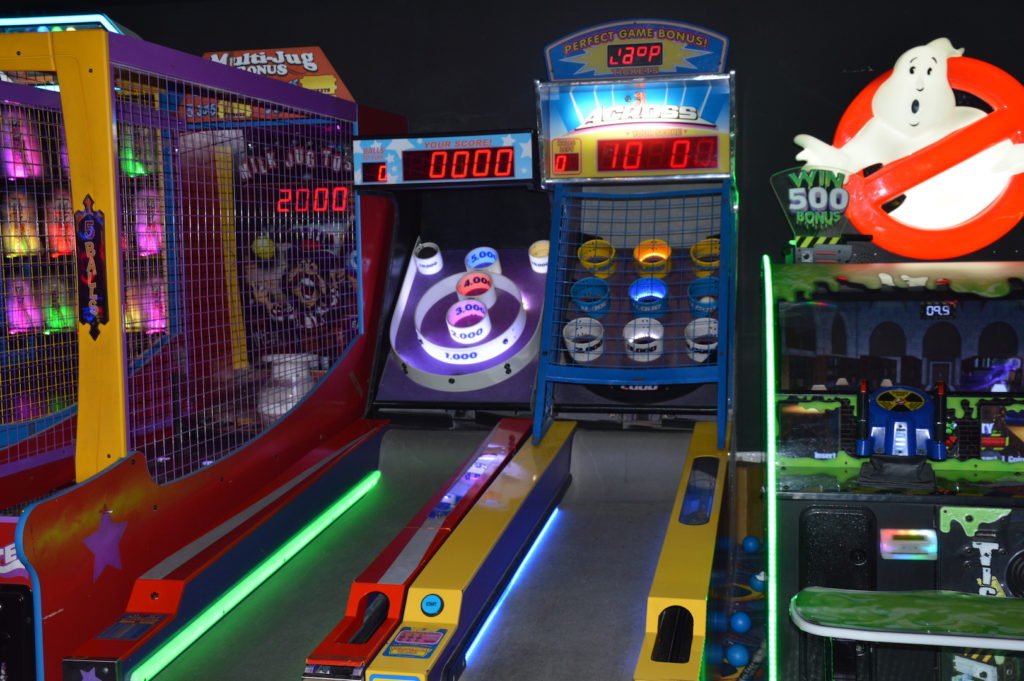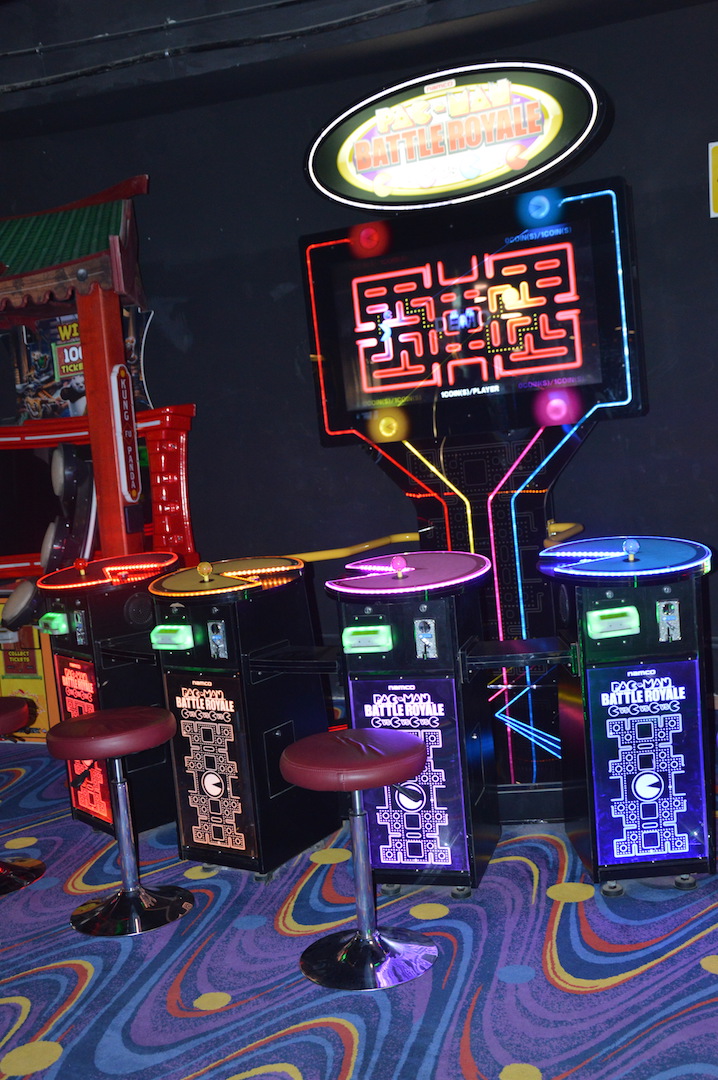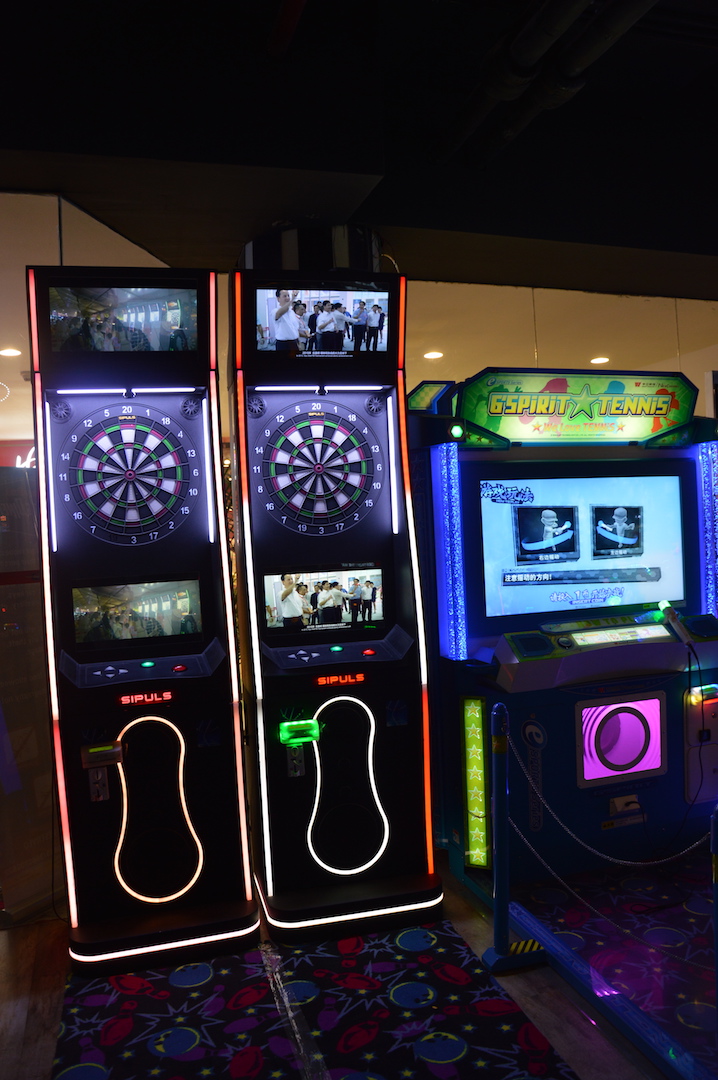 The food at sports diner was also commendable. We tried a variety of things and in starters I would like to recommend the non veg platter and the chicken dim sums. They were really nice. For main course my recommendations would be the Mutton Burger, and Mutton Lasagne, Keema Pao and Butter Chicken.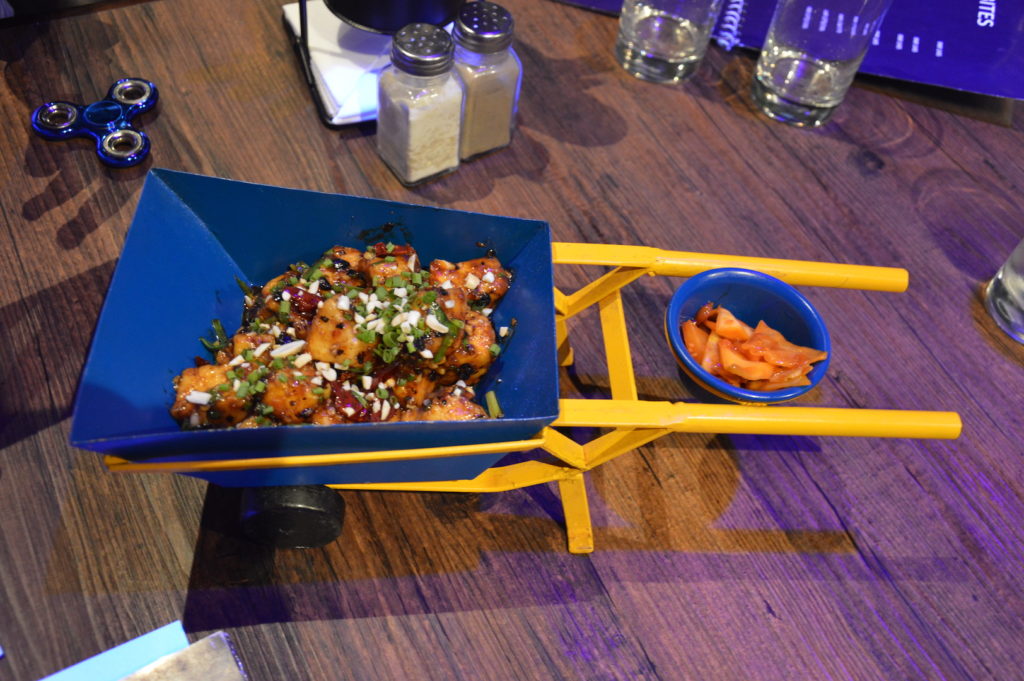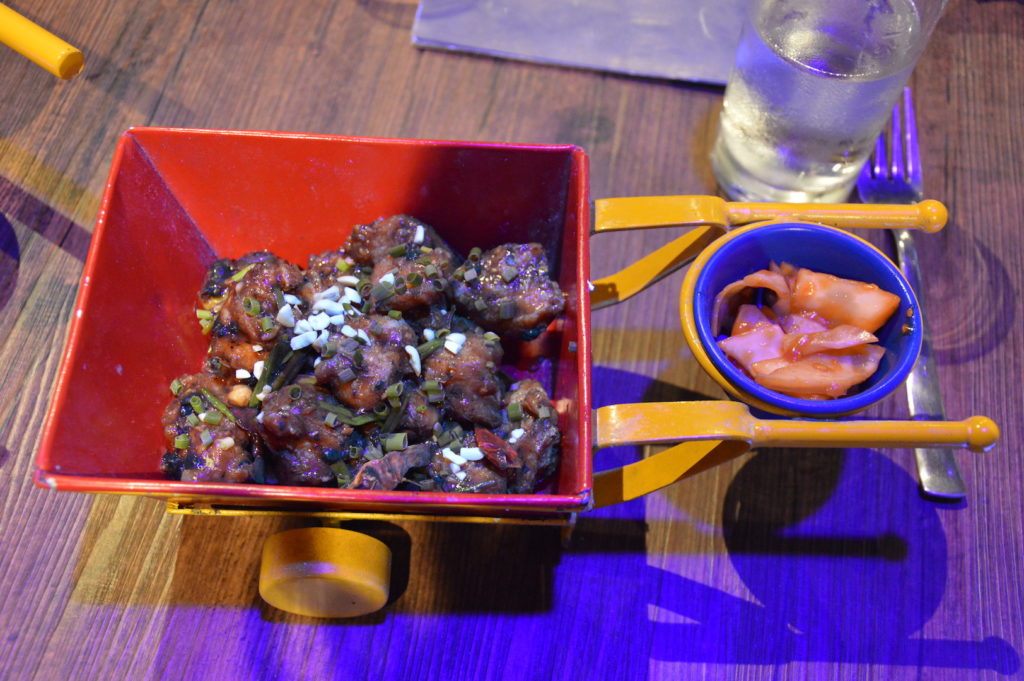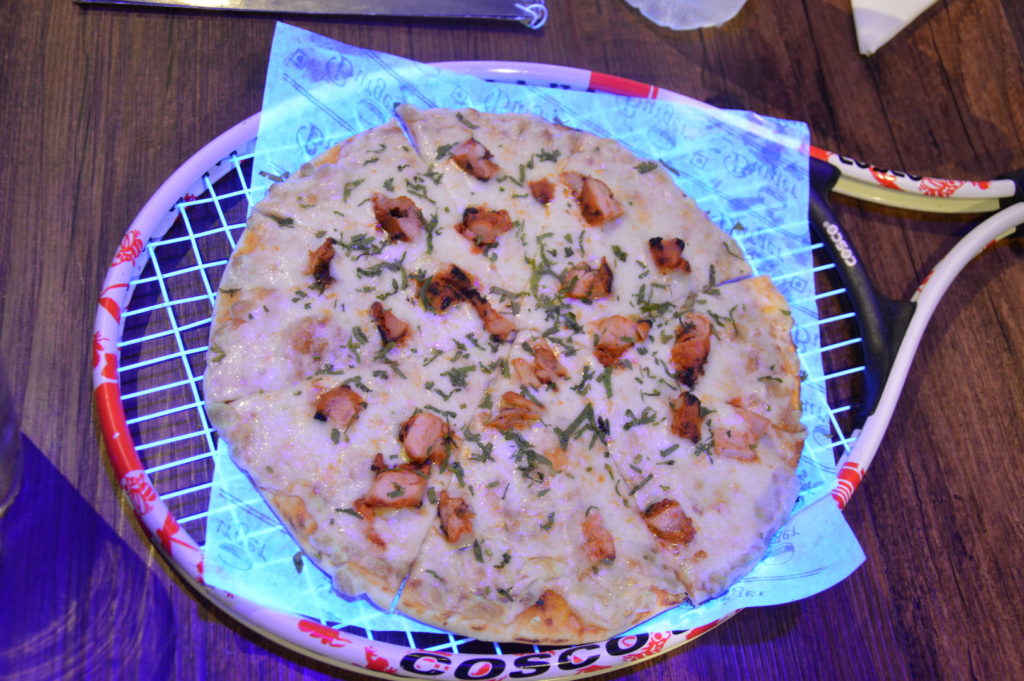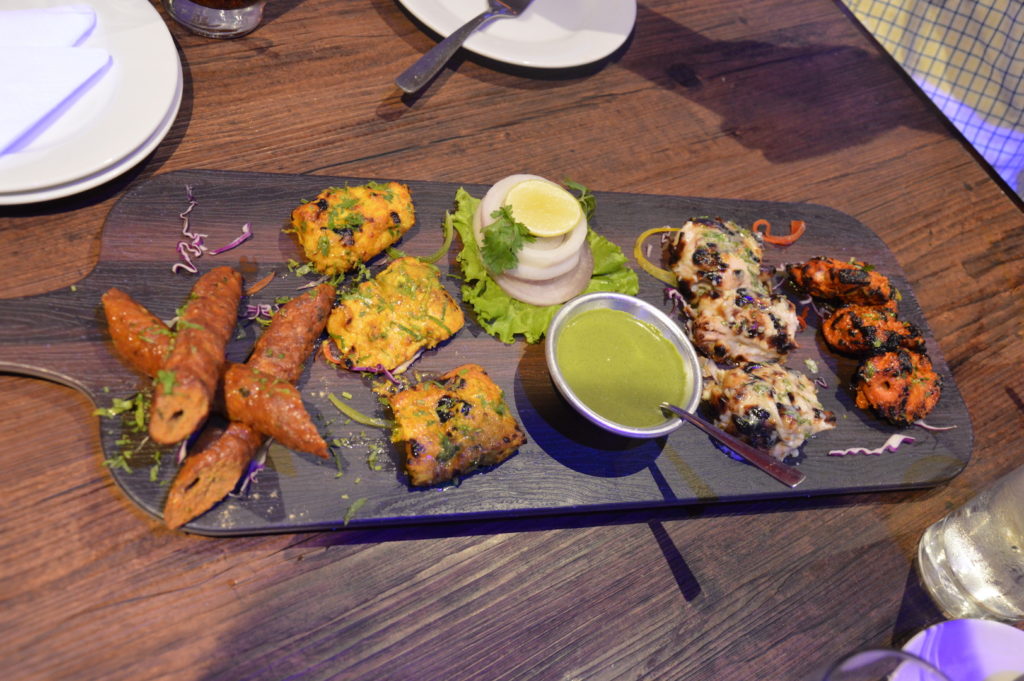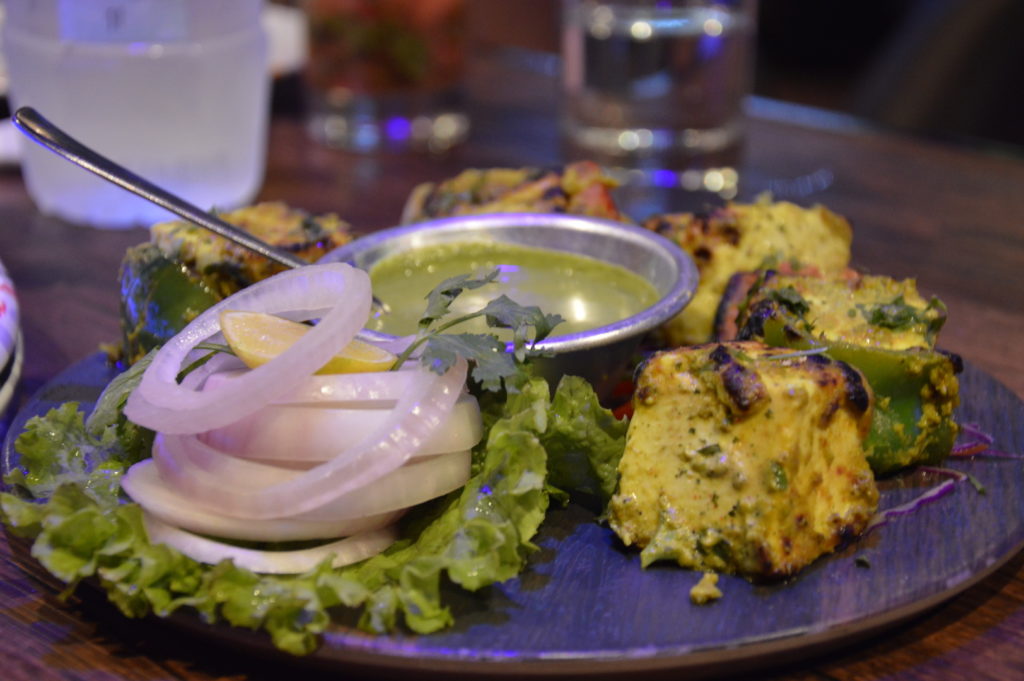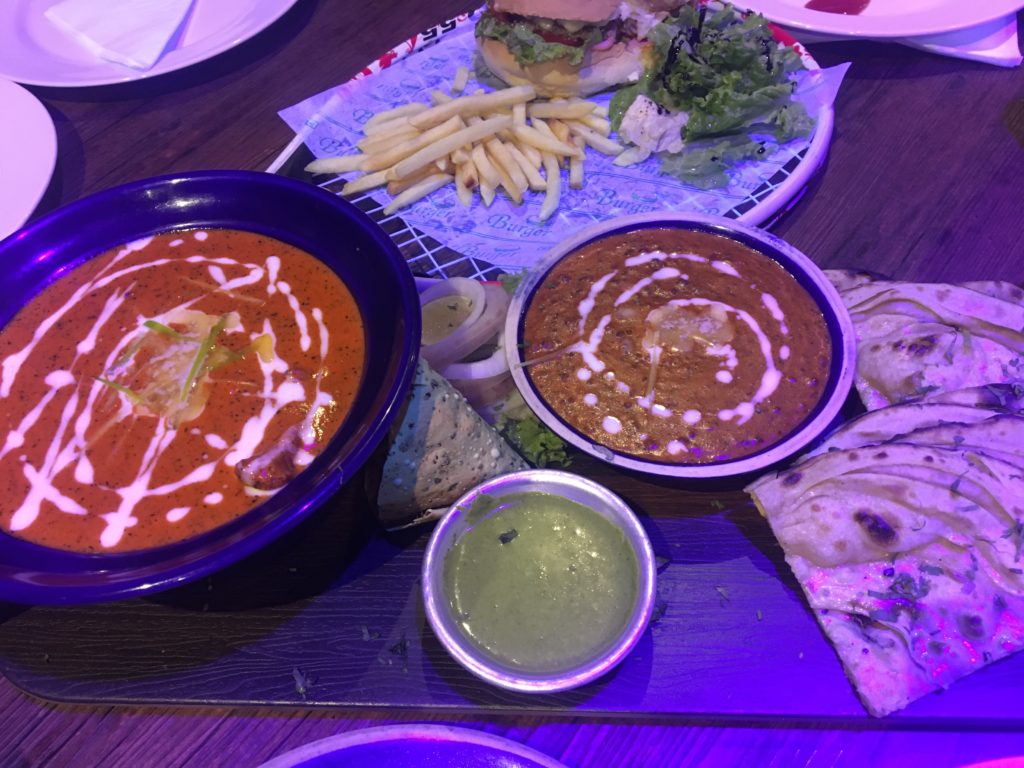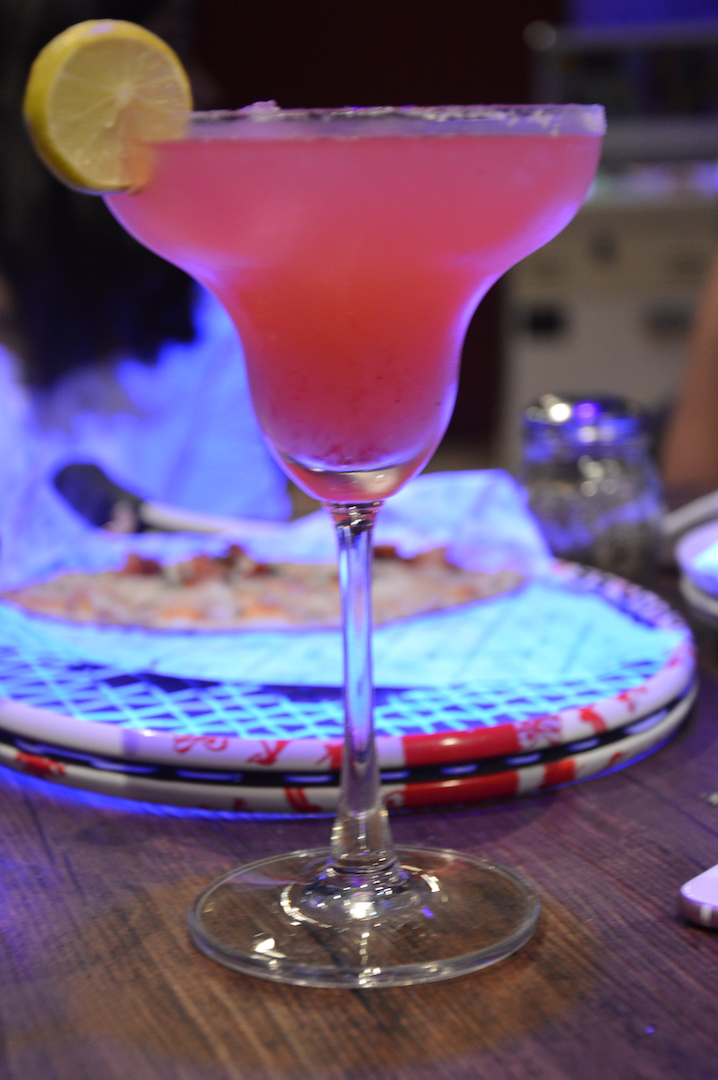 Completing the Entertainment needs and living up to its promise of ever evolving & bringing in the newest there is to offer in terms of technology and entertainment Hang Out yet once again opened doors to 2 floors, The Sports Diner & Hang Out kids offering a one stop shop in Entertainment.