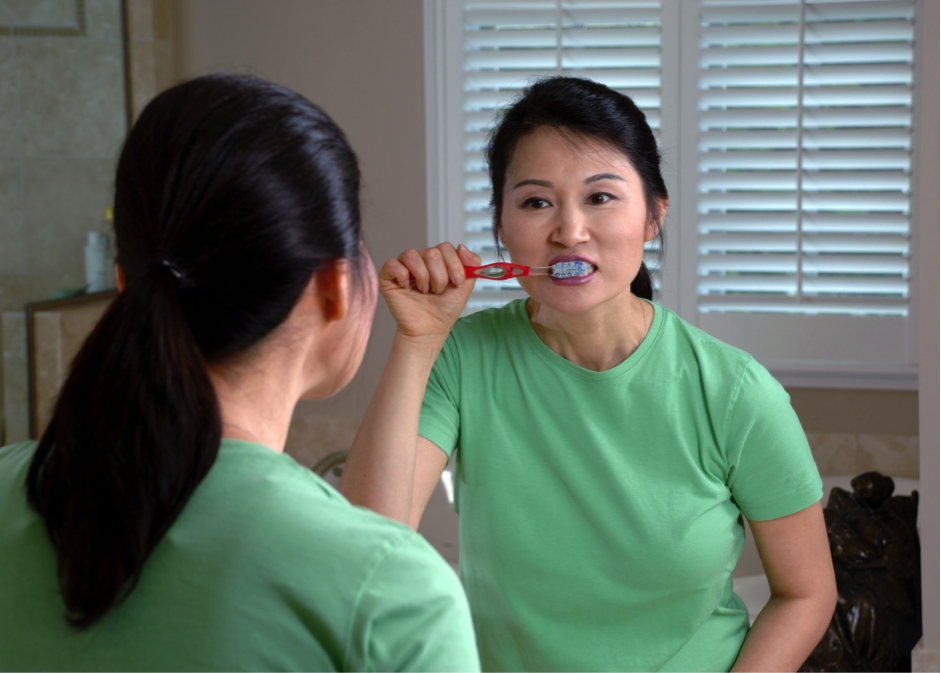 There are many obvious ways to mistreat our teeth such as eating the wrong foods and failing to brush enough. However, many of us could be neglecting our gnashers without even realising. Here are a few all too common – but not obvious – mistakes when looking after teeth.
Relying on tooth whitening products
Whitening chewing gums and special whitening toothpastes and whitening strips can help to brighten our teeth. In fact, some premium products as supplied by http://www.iwhiteinstant.com/en/iwhite-instant could help brighten your teeth in a matter of days. However, they won't stop tooth decay caused by bad habits like eating too much sugar and smoking. To fully protect the health of our teeth, we ought to all cut down on these unhealthy habits first and then start using the tooth whitening products.
Rinsing your mouth after brushing teeth
This is something a lot of us are guilty of – especially those that don't like the taste of toothpaste. However, rising your mouth out with water after brushing your teeth could be undoing all your tooth-brushing work. You should spit out any excess toothpaste, but keep some on your teeth, as it will allow the fluoride to sit on the enamel and break away at any plaque that was missed whilst brushing.
Brushing too hard
It's possible to brush too hard and start stripping off the enamel from your teeth. If your bristles on your brush get easily damaged after only a few weeks, this is clear sign that you're brushing too hard. Brush in light circles with the toothbrush tilted up towards the root, rather than scrubbing back and forward vigorously – this will have a much healthier impact.
Ignoring a tooth-ache
You should see a doctor or dentist as soon as a toothache sets in. If it's an infection, it could spread to other teeth if left untreated causing more pain and causing more damage. Some people may be afraid to go to the dentist due to a bad experience or costs. However, treatments like root canal procedures have come a long way making them far more precise, whilst getting these treatments early can deter extra costs of having to get more work dental done. Sites such as https://www.southviewdentistrycharlotte.com/service/root-canal/ can offer more information on such procedures. It's worth always booking an appointment for advice – you may find such treatment isn't needed if you catch the problem early and anti-biotics may suffice.
Opening things with your teeth
If you often open packaging with your teeth, or worse have a party trick of opening bottles with your mouth, you may want to stop now. This could be causing your enamel to chip as your teeth aren't supposed to be dealing with such tough materials. Start using scissors and bottle openers and save your teeth.