We all know that food and beverages are a match made in heaven, but usually what we don't know are the pairs beyond wine and cheese that exist, are simple to make and equally sumptuous. Welcome to this new section on my blog called Cocktails And Cuisine With Aditi, wherein I shall share some classic, some offbeat, some regular and some unique food and beverage combos that you will enjoy trying.
Some of these combinations will also be available on video format along with some other food and cocktail recipes on my YouTube Channel, so don't forget to subscribe to it.
For this first combo, how about pairing a Whiskey Sour with a nice Italian Pasta Salad!
A juice-based and acid forward whisky sour serves as a perfect companion to any salad you want to delish. It neutralizes and balances any salad dish and brings about the sugar, spirit and citrus, the three prime flavours of a classic cocktail.
During these times of quarantine, everyone is trying their hands at being a home chef and unleashing their cooking talent. Even those who aren't too inclined to cook can give this recipe of mine a try. It's simple, easy and super delicious and paired with a whiskey sour, it's truly a match made in heaven.
Pasta Salad
So let's start, for the pasta salad, you would need pasta of your choice, I personally prefer penne or macaroni as they absorb the dressing pretty well. Then catch hold of any veggies that you have stocked up, tomatoes, red onions, some greens, even if its just some mint and coriander leaves. Want to make a non-veg version, add on chunks of boiled chicken or pepperoni or some grilled prawns, even leftovers could do.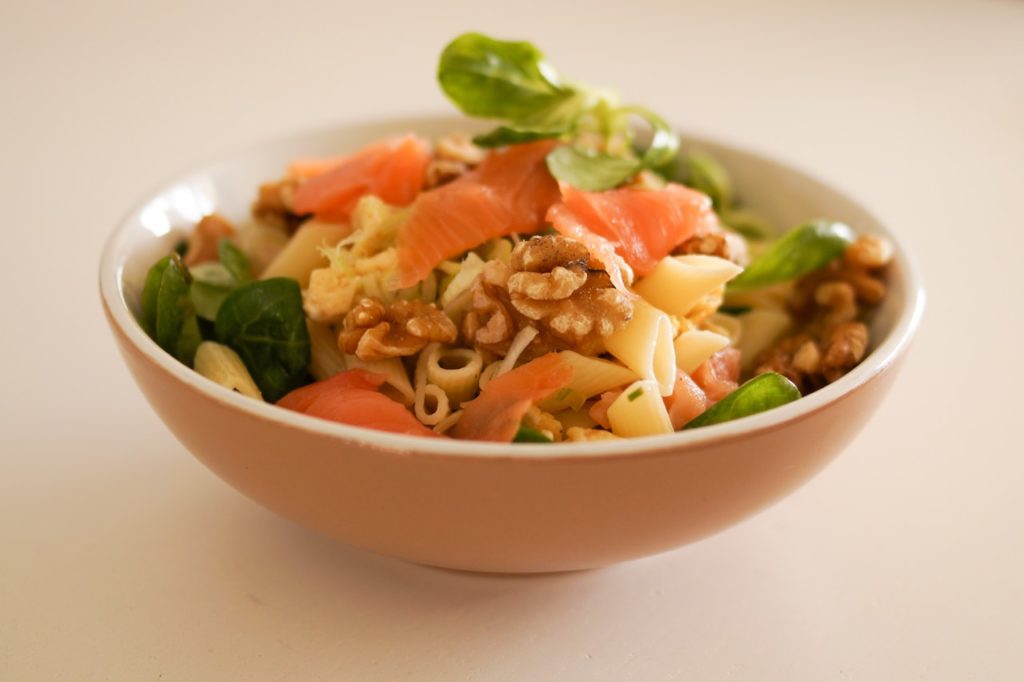 And of course, dressing is so important, here we will make a nice and tangy Italian dressing which will need precisely 60 seconds of your precious time (I think we all have much more than that in hand ;))
Pasta salad essentials:
1 cup uncooked pasta
8-10 cherry tomatoes cut into half or if using a regular tomato, dice 1 into cubes
225 gms cheese, preferably fresh mozzarella
450 gms salami or summer sausages cut into cubes or chicken chunks
¾ cup olives, sliced
½ cup sliced red onion
½ cup fresh coriander leaves, chopped
Italian pasta salad dressing:
1 ½ cups olive oil
¼ cup white vinegar
¼ cup water
2 tablespoons coarse sea salt 2 cloves garlic (or 1 teaspoon garlic powder)
1-tablespoon sugar
2 teaspoons each dry oregano and dry basil
Black pepper to taste
Fresh herbs if you want! Sometimes I add fresh parsley, basil, or chives.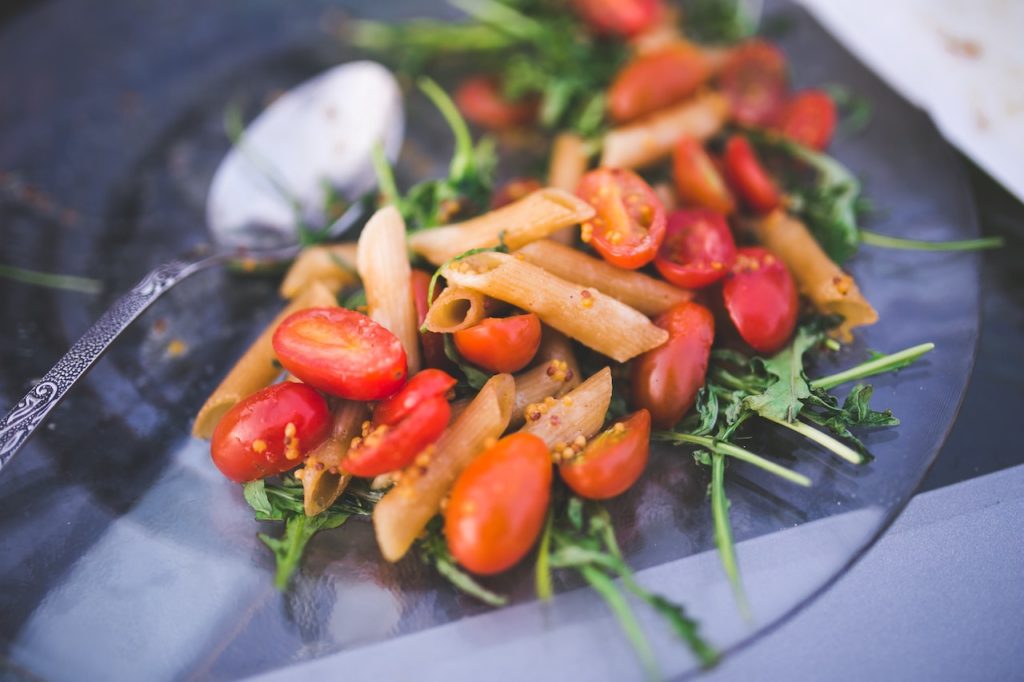 Method:
Cook pasta as per the instructions on the packet. Add some salt while boiling for more flavors.
Allow cooling slightly after rinsing thoroughly in cold water and tossing with a little oil to prevent sticking after draining.
Blend up the dressing for about 60 seconds for all flavors to come together.
Toss all ingredients together and serve!
Whiskey Sour
Whiskey Sour is one of the most popular whiskey cocktails whose history dates back to the times of Lincoln.
The whiskey sour made its official debut in Jerry Thomas' 1862 "The Bon Vivant's Companion" (or "How to Mix Drinks"), which was the first published bartending guides. However, you can trace the cocktail's roots to a century before that.
Sour drinks, in general, were initially created to fight off scurvy among British Navy sailors during the 1700s.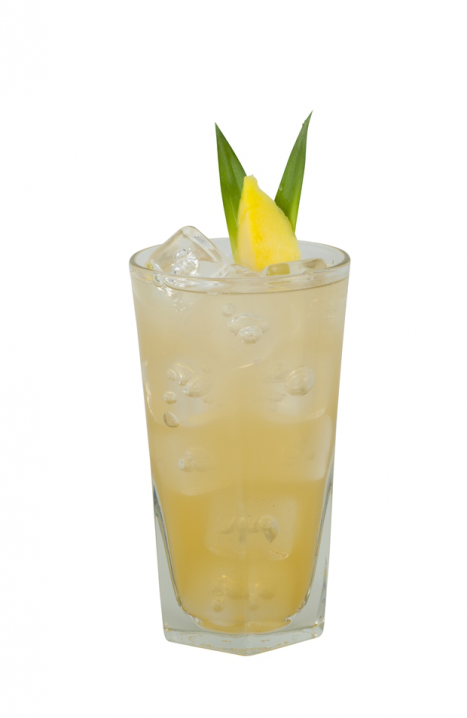 For making a whiskey sour, bourbon or rye whiskey works the best, but you can use a whiskey of your choice. A simple syrup, lemon juice and raw egg -white traditionally make for the required ingredients, but many people give the raw egg a skip and it's completely as per your taste buds to customize this classic. Raw egg tends to tame the tartness and makes the drink a bit smoother.
Ingredients:
60ml ounces whiskey
20 ml freshly squeezed lemon juice
20 ml simple syrup
½ egg white whipped
Garnish: orange half-wheels
Method:
To make the simple syrup: Heat 1 cup sugar and 1 cup water in a saucepan stirring continuously on low flame until the sugar dissolves. It should take about 5 minutes.
Remove from the heat and let the mixture cool. You can store this syrup in a jar for about 1 month if kept refrigerated.
Combine all the ingredients in a cocktail shaker and shake it without the ice.
Add ice to the shaker and shake again for 30 seconds.
Strain into a chilled coupe or into a rocks glass over ice and garnish with orange halves.
I hope you enjoyed this new section, I would love to hear your feedback and also if you know of any such unique food and drinks combinations, do let me know.