As part of the lockdown series, I am trying more and more recipes at home and although this dish has been one of my favourites since long, I never made it at home. But then today, I thought why not, try this amazingly simple dish that my son also loves a lot. So here is my version of simple home-cooked prawn curry recipe.
This recipe is good enough for 2 people and you can multiply the ingredients accordingly. So let's get started
| | |
| --- | --- |
| Ingredients | Measure |
| Prawns (Cleaned, De-Shelled and De-Veined | 18 Pcs |
| Coconut Milk | 1 Tetra Pack (200 ml) |
| Turmeric Powder | 1/2 Tea Spoon |
| Coriander Powder | 1/2 Tea Spoon |
| Black Pepper Powder | 1/2 Tea Spoon |
| Red Chilli Powder | 1/2 Tea Spoon |
| Dried Red Chillies | 2 |
| Turmeric Pulp | 3 Table Spoons |
| Medium Sized Onion (Chopped) | 1 |
| Medium Sized Tomato (Chopped) | 1 |
| Ginger Garlic Paste | 1 Table Spoon |
| Coconut Oil | 2 Table Spoons |
| Curry Leaves | 6-7 |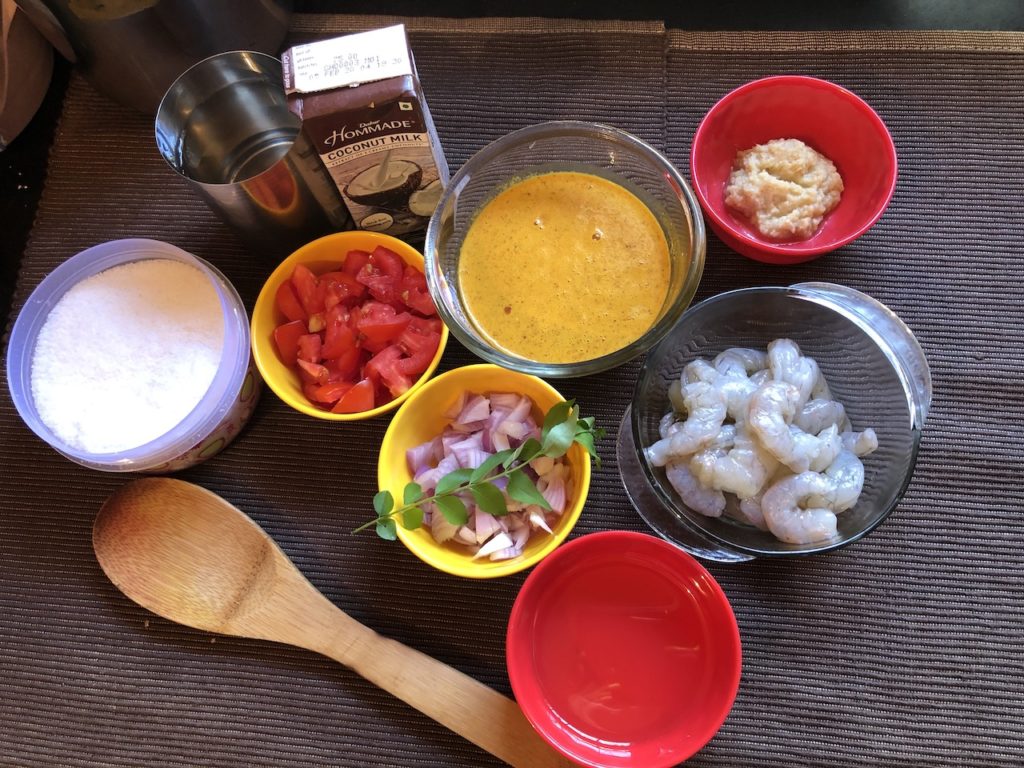 You can also watch the recipe video here.
Method
Heat oil in a pan and add ginger garlic paste to it. Once it flutters, add onions and saute them till the onions become softer and also add the curry leaves. Do not brown the onions.
Once the onions turn translucent and soft, add chopped tomato and saute till they turn soft and mushy.
Make a paste in a blender using 3/4th content of the packet of coconut milk, turmeric powder, coriander powder, red chilli powder, black pepper powder, 2 dried chillies and tamarind pulp. Add this paste to the pan and bring it to a boil. Add water to adjust the consistency of your gravy.
Once the gravy starts boiling, add prawns and cook them for 5-6 minutes. Do not overcook the prawns or they will turn stretchy.
Add a dash of fresh coconut milk remaining from the packet, stir once more.
Now pour the prawn curry in a bowl and serve hot with steamed rice, poee or chapati and enjoy!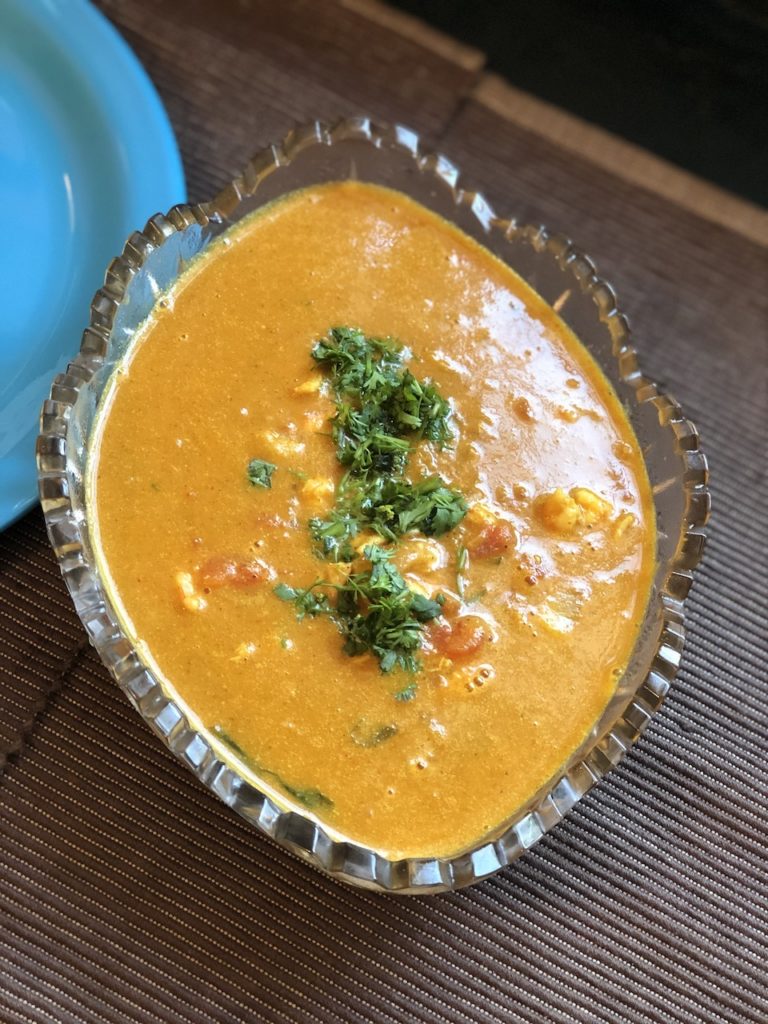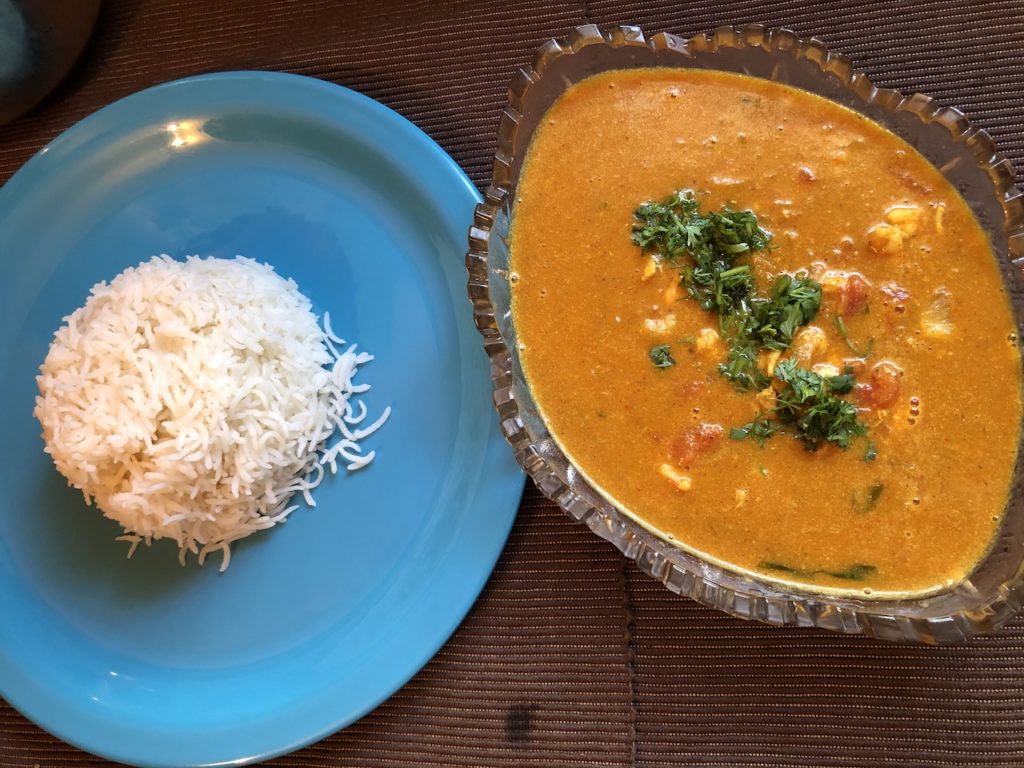 Do let me know how did you like the recipe and what more recipes you would want me to make.
In the meanwhile, you can also check this Malai Prawn recipe shared by a dear friend and executive chef of Marriott Resort & Spa, Chef Dibyendu Roy.
And don't forget to follow my foodie journey on Instagram