So during the lockdown, cooking has become one of the major ways to release stress and also to let one's creative juices flow. I am grateful to my friends who are pouring in their recipes that I could share on my blog. Here is a traditional Bengali recipe shared by Chef Arjun from Cuebebar. A very home-style cooking, simple and delicious for sure.
Ingredients
Masala
1 tsp Panch Phoran
1-inch ginger
5 cloves of garlic
2 green chillies
These ingredients need to be hand pounded in a mortar and pestle till combined well and aromatic.
Fish
Rohu fish is favourable (I've tried with a lot of random varieties of fish but try a nice chunky and fattier fish with bones preferably)
Cut into slices with the bone in
Apply a little bit of –
Turmeric 1 tsp
Red chilli powder ½ tsp
Salt to taste
juice of 1 lime
Half fry in mustard oil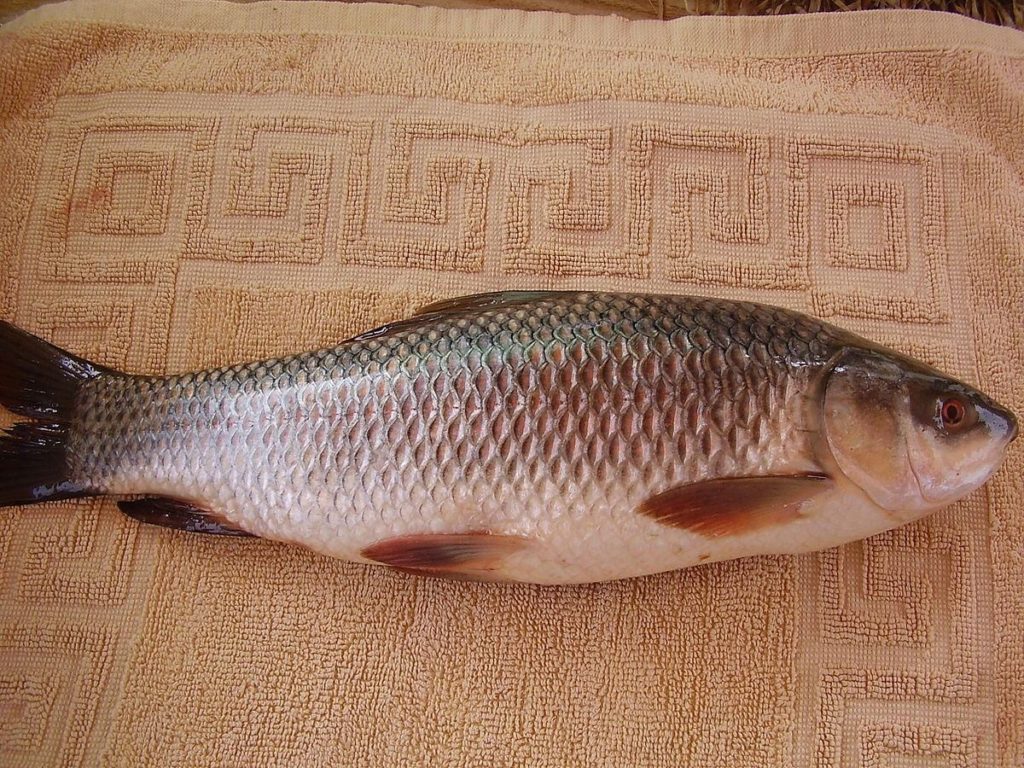 Method
In a Kadhai, put 4 tbsp of mustard oil,1 green chilli split (At this stage I love to put in any extra bones and the head for nutrition and heightened flavour, it's a personal choice)
Add the pounded masala
Cook till oil separates
Add 2 Potatoes cut into longitudinal wedges
Add a teaspoon of Turmeric powder
Half a teaspoon of red chilli powder
And salt to taste.
Cook till combined
Add 2/3rd litre of water
Put in the fried Fish
Brew on a medium-low flame for about 10 to 12 minutes stirring gently (check flavour and add a pinch of salt to balance)
To finish garnish with a generous amount of Chopped coriander and ½ an inch of grated ginger ( Yep just raw – it's healthy and tasty as well)
Eat with hot rice and a squeeze of fresh lemon.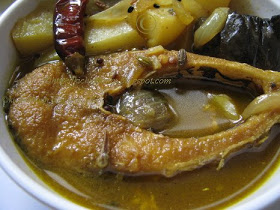 You can also try this amazing Malai Prawns recipe by Chef Dibyendu Roy or the simple Goan Prawns Curry recipe that I made. Do share your feedback in comments.