If you're now starting your wedding plans, you and your future spouse might be brainstorming ideas for your wedding's color combination, theme, budget, location, and date. Since the average wedding takes about a year to plan, I thought I'd share a round-up of some of the best destination winter wedding locations to plan an unforgettable wedding weekend.

I also love that winter weddings can help you add creative and warm details your guests are sure to love. Things like blankets or scarves as party favors, a hot cider station or a hot chocolate bar are just a few fun favorites that will make your wedding cozy and memorable.

To save you some time, this collection of venues includes important details like capacity, available wedding spaces, nearby activities for your guests and more. So whether you and your future spouse love winter, dream of a rustic wedding or are just looking for ideas to help you stay within your budget, you're sure to find the venue of your dreams.
Some Favorites:
Dover Hall Estate – Richmond, VA
Another option on the pricier side but stunning nonetheless, Dover Hall Estate is a great venue to plan a royal-like winter wedding.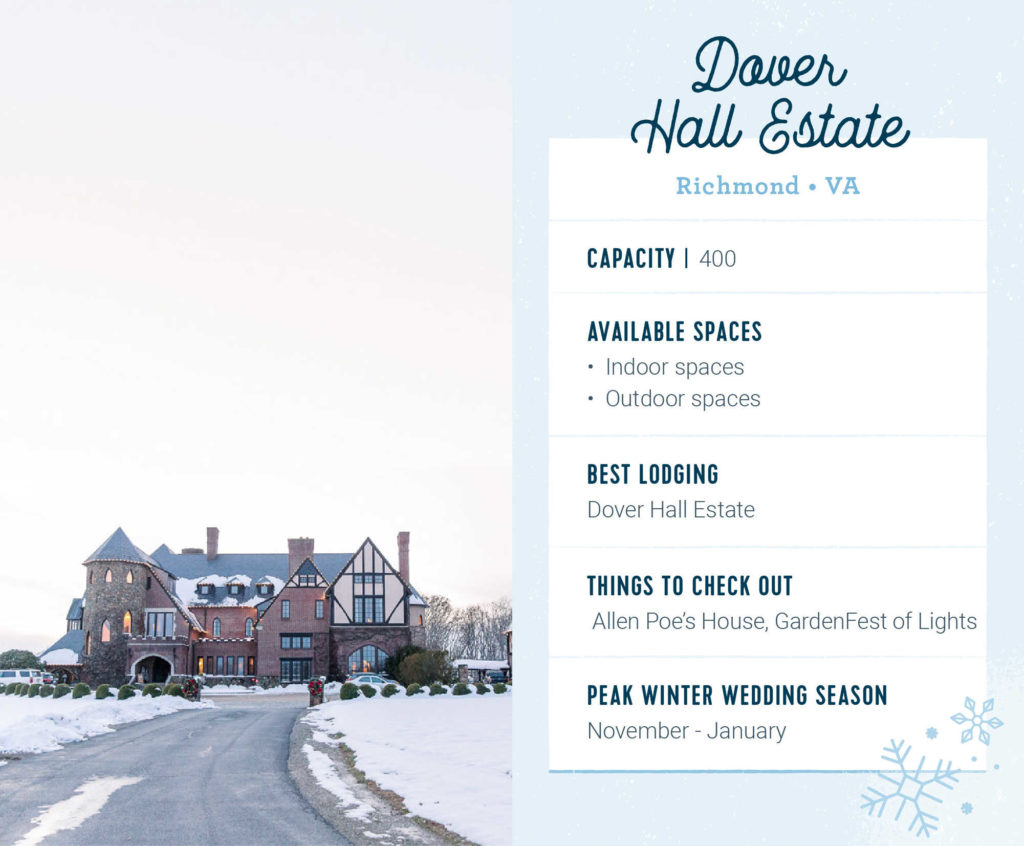 Tenaya Lodge – Yosemite National Park, CA
This beautiful, rustic lodge in Yosemite Park offers tons of areas for your winter wedding. Whether you want an indoor or outdoor wedding, they're sure to have space for you.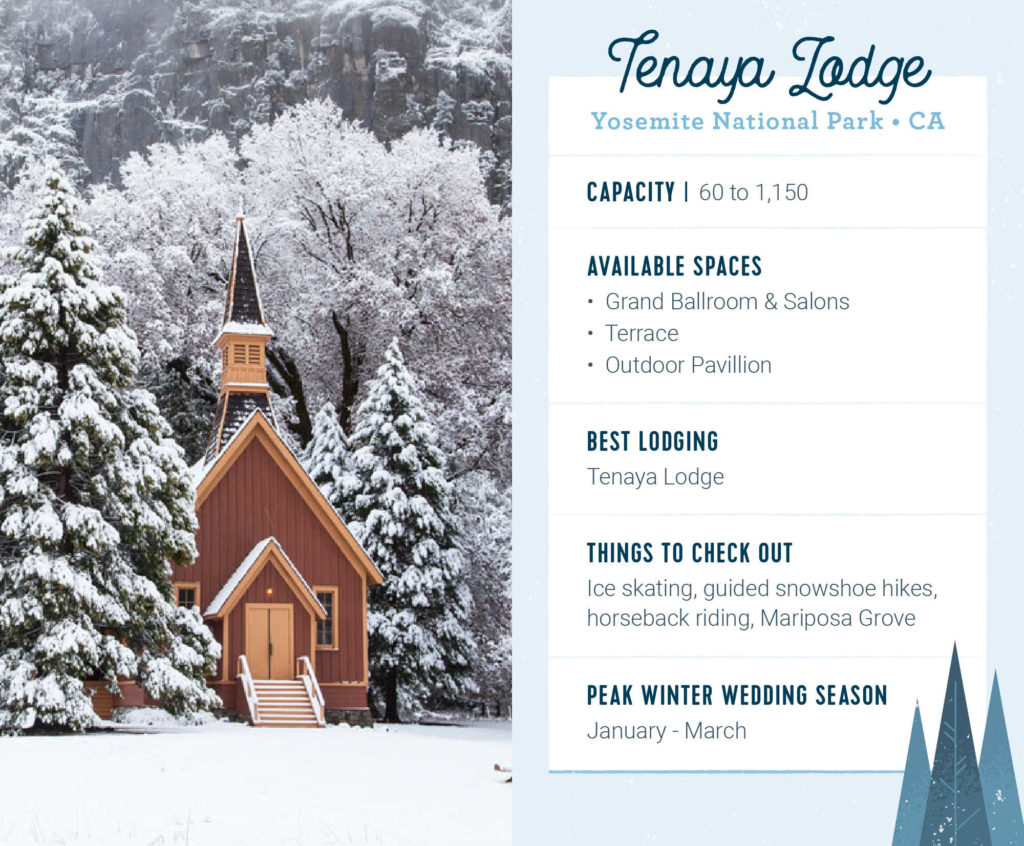 Treehouse Point – Issaquah, WA
One of the most unique venues on this list, Treehouse Point offers a breathtaking area in the middle of the forest full of adorable treehouses for your guests to stay in. Plan your wedding in one of their communal areas for an unforgettable event.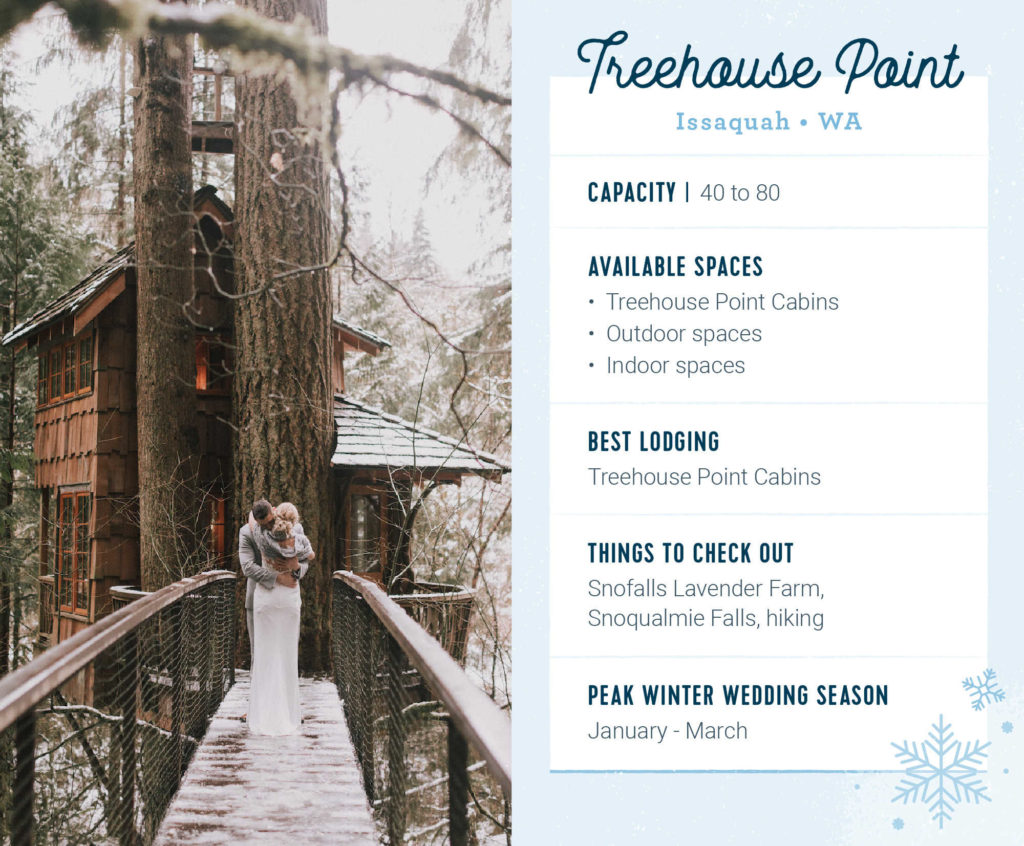 Check out the full list of stunning winter wedding locations.
You can also check out the Ultimate Guide To A Home Wedding and some Unique Bride and Groom Entry Ideas In A Wedding and of course, how to plan the Honeymoon of Your Dreams!