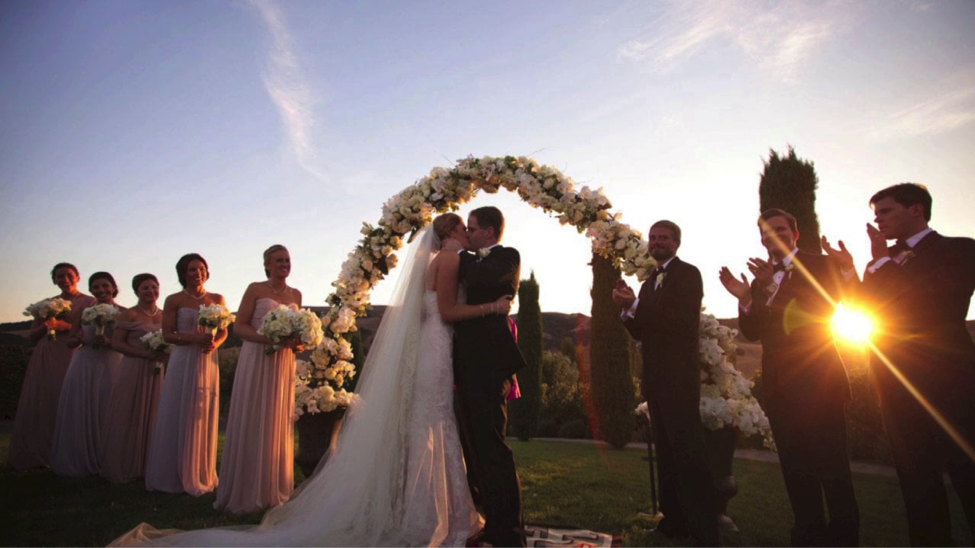 For some of us, the idea of a large wedding doesn't appeal. If you're introverted, having a room full of eyes on you can seem hellish An experience like that is sure to take the enjoyment out of the whole day. Not to mention that big days cost big money. It's simply not a goal everyone can achieve.
But, there's no getting around the fact that you let a lot of people down by opting for a small affair. While the wedding day should be all about the bride and groom, that's rarely the case. In fact, the guests become just as important in a lot of ways. And, if your nearest and dearest aren't included in proceedings, you can't be surprised if they get upset about it.
Your first reaction may be annoyance, but put yourself in their shoes. They love you, and they want to share in your special day. They only want a chance to see you happy.
Of course, you still can't ruin your day just to keep everyone else happy. But, there are ways to widen the reach of your small wedding. Taking the time to find out how is the best way to ensure everyone's happy. Here are a few methods worth considering.
Set up a photo page on social media
Your friends might not be able to attend the ceremony, but that doesn't mean they can't enjoy the pictures. Even though you're keeping things small, it's worth investing in a photographer who can capture every moment. Then, you can start a social media page for your day, and post all those pictures in one secure place. Sharing them online ensures everyone gets a chance to see. You can even invite friends to like the page so that they get updates as soon as you post. It'll be like a live feed to your wedding.
Make a YouTube video
The chances are that you're already going to film the day. So, why not put that video on YouTube? You don't have to let the world see if you don't want to. But, setting this to private and only showing people you choose will ensure those who matter get to see. This is the best way to give absent friends a good idea of your venue. They'll also be able to hear your vows and join in your special moment.
Keep mementos for people who weren't invited
Another way to soften the no-invite blow is to keep mementos for people who matter most to you. Something small, like a bag of confetti, or even a bouquet, is sure to go down well. Or, perhaps you had a small cake which you can divide among friends who couldn't come. Think of this as a goody bag for absent friends. Throughout the day, consider things you can put in there. The chances are that your friends will be so touched you thought of them, they'll let go of their anger straight away. At least, that's the hope!