Do you know what the best part about living in Goa is? You don't need to move out of the state for a vacation, Goa itself offers so many places to have a perfect king of getaway that one doesn't need too much of planning. Living in the Northside of Goa, heading towards South for a weekend is one of the best things one can do when in need of a quick break.
And just recently, I did exactly that, I was so tired of my daily routine and completely bogged down with work that I was badly looking for a break. I wanted to head somewhere close to the beach and yet peaceful and this is how I decided on Cabo Serai.
EXPERIENCING LUXURY AND COMFORT WITH VILLAGOA.IN
Cabo Serai-Introduction
Cabo Serai is situated almost on a 100 feet high secluded hilltop and yet the serene and pristine beach of Cabo de Ram is in close vicinity. With just 7 exclusive cottages and tents, this place offers you privacy like no other.
Now to explain the location and beauty of the place, one really has to go there and see for yourself, because no words can truly justify or describe the uniqueness that Cabo Serai has to offer.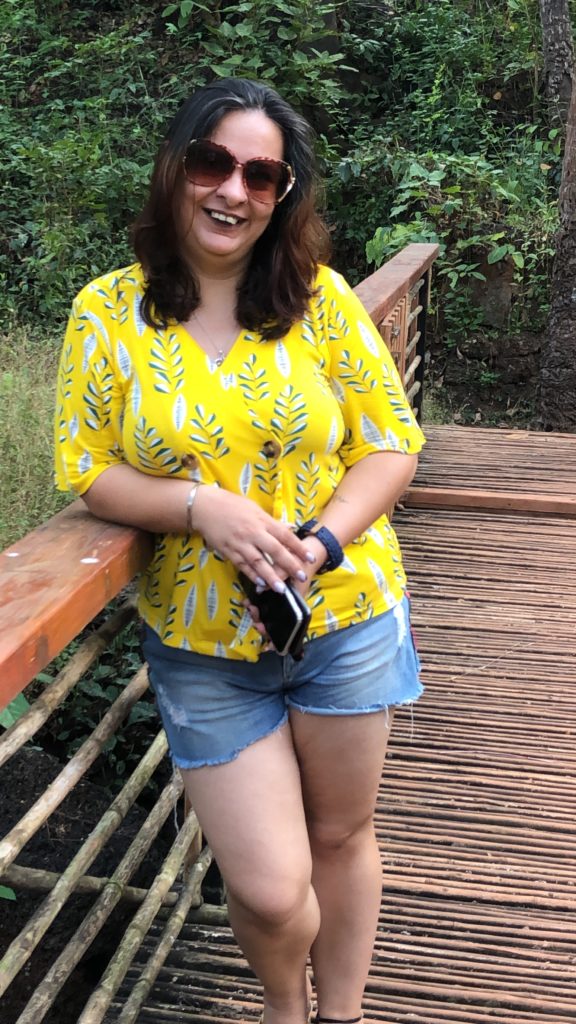 A REJUVENATING SPACATION AT COCO SHAMBHALA, GOA
With a dirt road leading to the property, for one moment I felt does the property even exist there? But I held on to my excitement and we were told we need to climb down some 100 steps. While climbing down, all I was thinking was that how did they make such a place, I mean a place where the access is both its beauty and a challenge, it really seemed out of a fantasy world, maybe not even fantasy, because honestly speaking I could not even imagine a place like that in my dreams.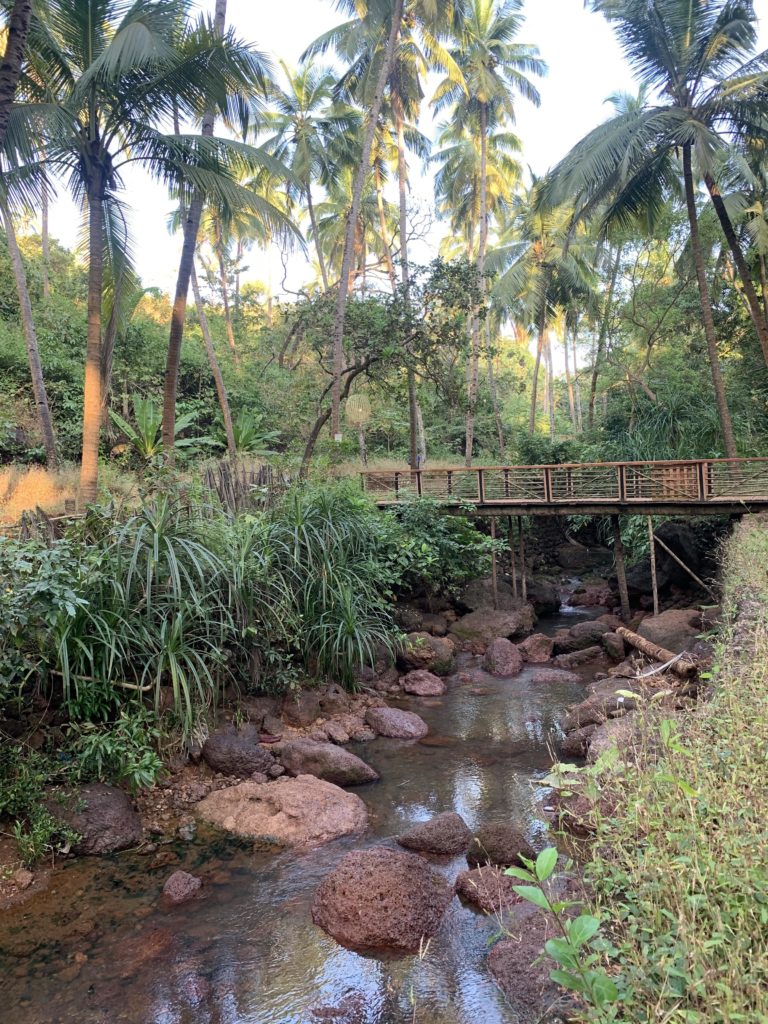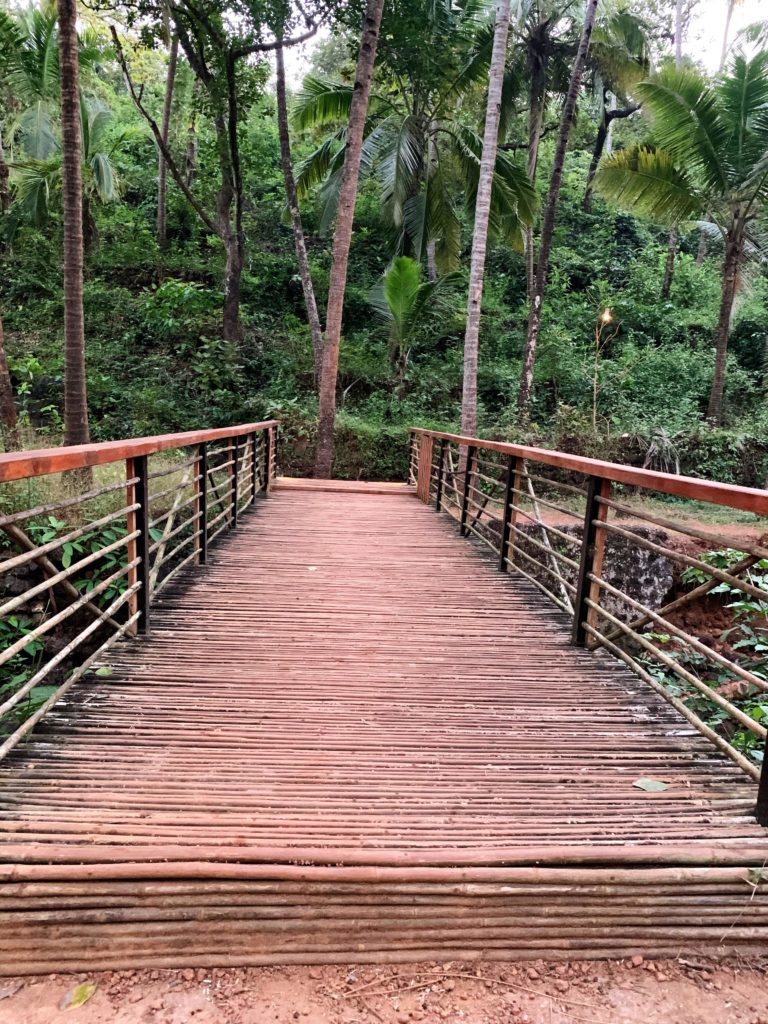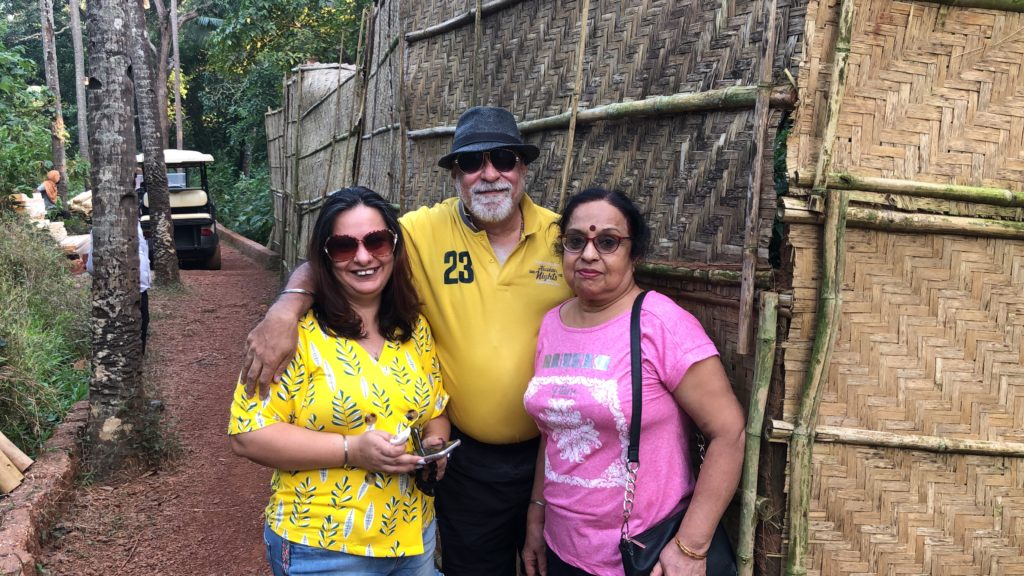 Anyway, after climbing down 100 steps, I still didn't really see the property, but what I witnessed was the surreal natural beauty that the place has to offer, what I heard was the gushing sounds of the waves from the distant sea. As we walked a little ahead we came across a stunning small bridge flowing over a natural stream and trust me, I just wanted to sit down there for a while and embrace the tranquillity of nature and simply do nothing. Nevertheless, when we finally move forward, we were given a warm welcome by the ever-smiling and helpful staff of Cabo Serai and refreshing coconut water made that small trek worthwhile.
5 REASONS YOU SHOULD CONSIDER GOA UNLIMITED TO PLAN YOUR NEXT GOA TRIP
At that point, a buggy was waiting to take us up the hill to our tent and again there is a difference in saying and experiencing it for yourself, but this ride was simply amazing. As the buggy stopped near our tent, the service staff was waiting for us with some cold towels and the view was breathtakingly beautiful. I did not even enter the tent but stayed in the balcony for some time to admire what my eyes were seeing.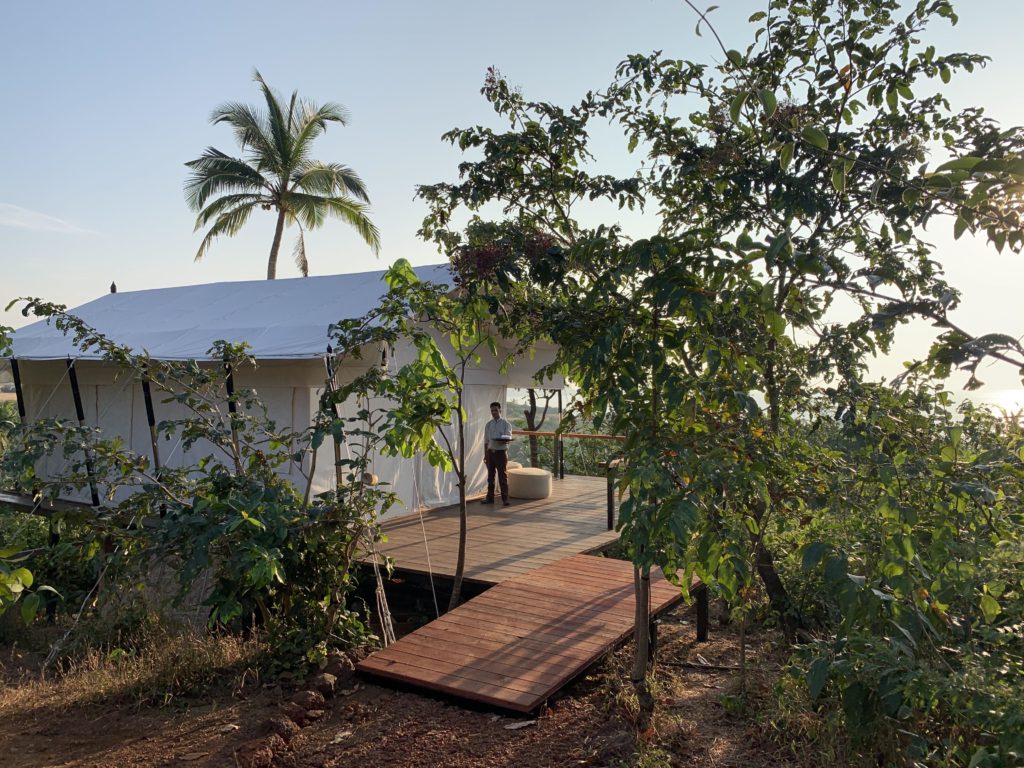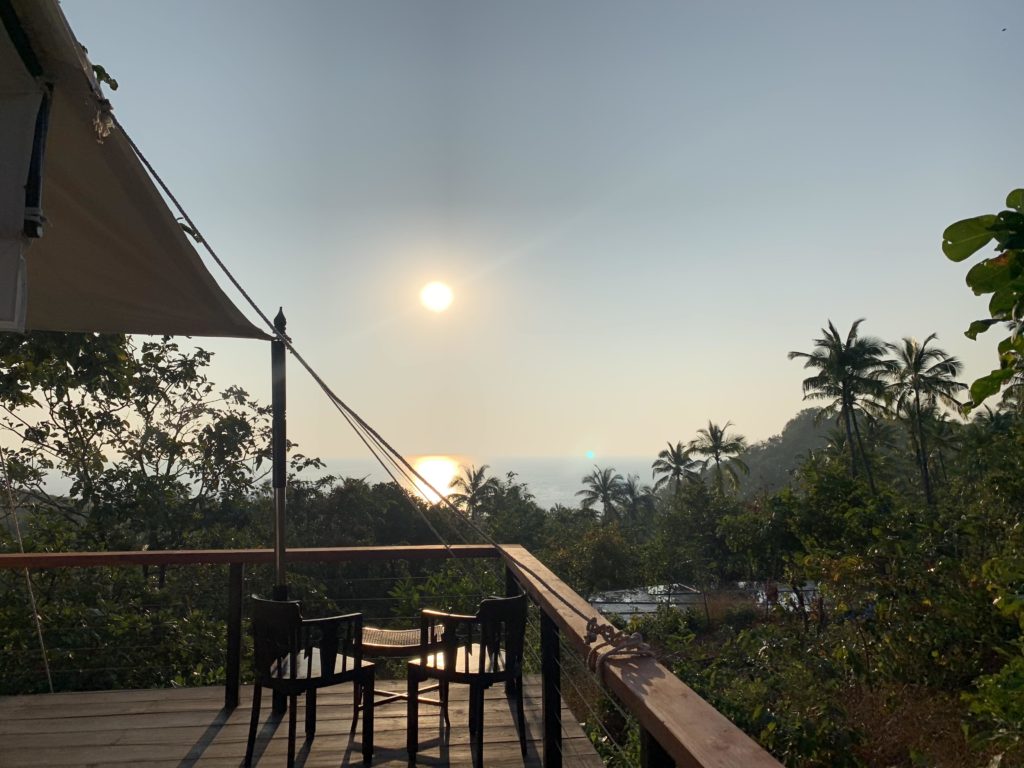 The Accommodation
Our first night was booked in a tent, rather a luxury tent and it was much more than I imagined it to be. It was classy in every way, extremely comfortable and to say the least, it had all modern-day amenities that one can ask for and yet each and every element of the tent spoke highly of the sustainability. The bathroom especially caught my attention, the extensive use of wood and small sustainable items like a coconut shell just blew my mind. Also the more I observed the property, the more I realised the hard work and efforts that have gone behind creating such a space. To take any sort of material up and down that route in itself is a task and to make something as beautiful as Cabo Serai on that hilltop is a very very commendable job.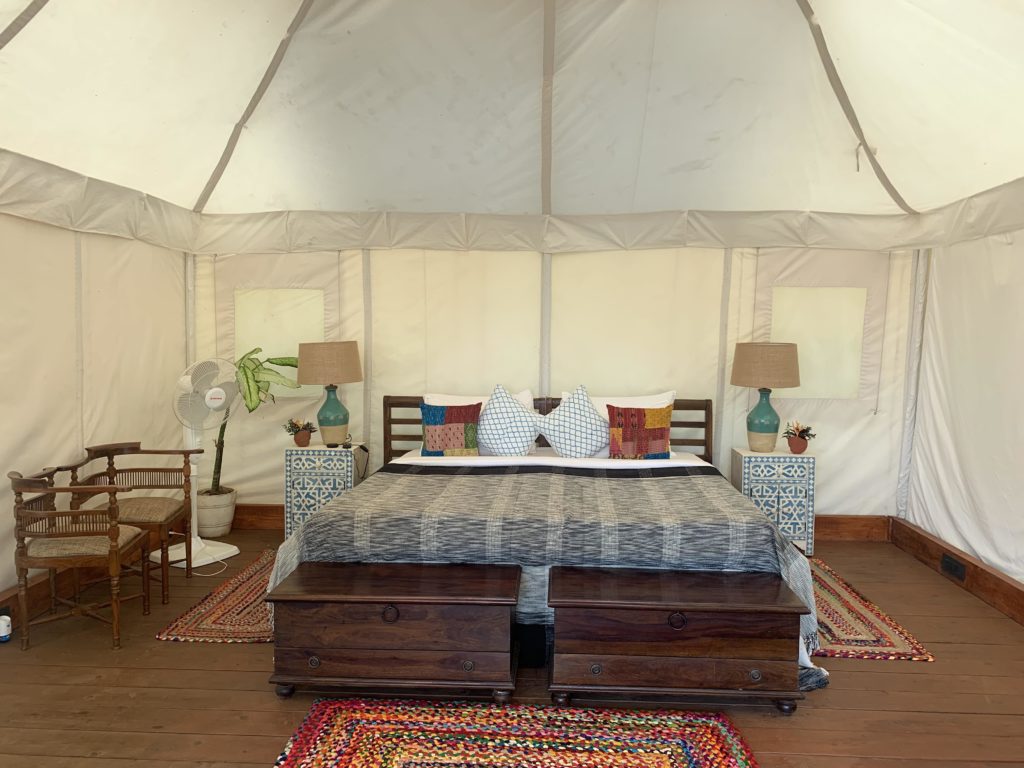 24 HOURS @SOL DE GOA- A TRULY BLISSFUL EXPERIENCE!
The next day, we shifted to further up the hill in a cottage and I truly won't be able to draw any comparisons to which stay experience was better. Both the tent and cottage had all the comforts that one could seek and the views were mesmerising. Be it the early morning scenes with the chirping of birds and the pale blue colour of both the sky and sea or the orange-crimson skies during the sunset with palm trees forming a silhouette worth capturing in your camera and memories. The night sky with thousands of stars and the distant sound of crashing waves and crickets stridulating offered such a tranquil experience that it is difficult to describe the kind of inner peace one gets.
NATURE'S NEST GOA- A STAYCATION CLOSE TO NATURE!
All in all, both the tent and cottage offered so much that if I could, I would just sit back there the entire day and night and just keep staring at the sea, the sky and engulf all that nature had to offer.
Food
The food at Cabo Serai is nothing grand and exquisite, but it is surely worth your while. The breakfast is more like a daily pre-set menu and we thoroughly enjoyed it on both the days. Fresh fruits, smoothies, aloo-luchi, aloo paranthas, pancakes, energy bars, eggs to choice and bread basket along with tea/coffee were the things that made for our breakfast over 2 days.
For snacks and lunch, there is an al-a-carte menu, it doesn't have too many options but still is decent enough to satiate your hunger pangs at any time of the day. In fact, our first tryst with food was when we checked in around 4 PM and after a 2-hour journey, we were slightly hungry. So some fish cutlets, chicken burger and french fries were good to go while we enjoyed the sunset from our balcony.
12 MOST INSTAGRAMMABLE RESTAURANTS IN NORTH GOA
The dinner on both days was a 4-course meal, comprising of soup, starters, main course and a dessert. Simple yet flavourful meals made using the local produce give you a very home-cooked food kind of comfort.
Experiences
The experiences are Cabo Serai are unique to the place, from the climb down 100 steps to then climbing uphill in the buggy to reach your room, fishing in the stream, the changing colours of the sea and sky during sunsets, to breakfast on the beach, a morning trek that offers some breathtakingly beautiful and mesmerising views, to a candlelight private dinner set up wherein the breeze, the quaintness of the place, the dim lights and having a meal under the stars, everything seems magical, is all so surreal that it looks straight out of a fantasy movie. But yes, you can experience all of this and much more like yoga on the hills, village trek, trip to the Cabo de Rama Fort, etc during your stay at Cabo Serai.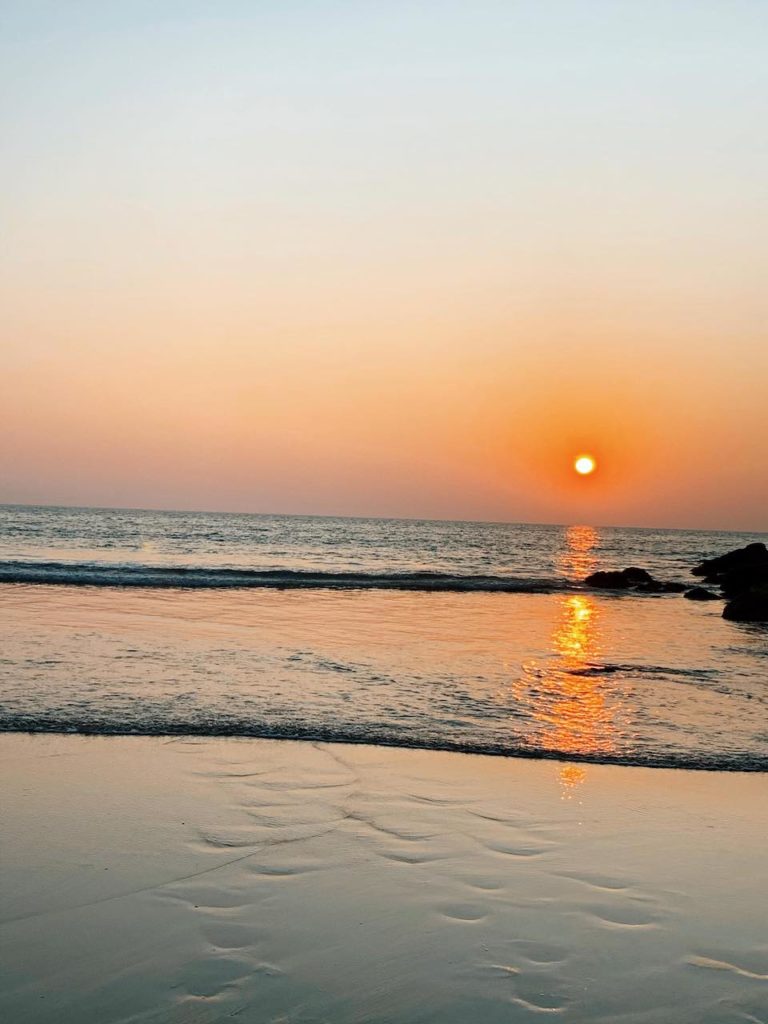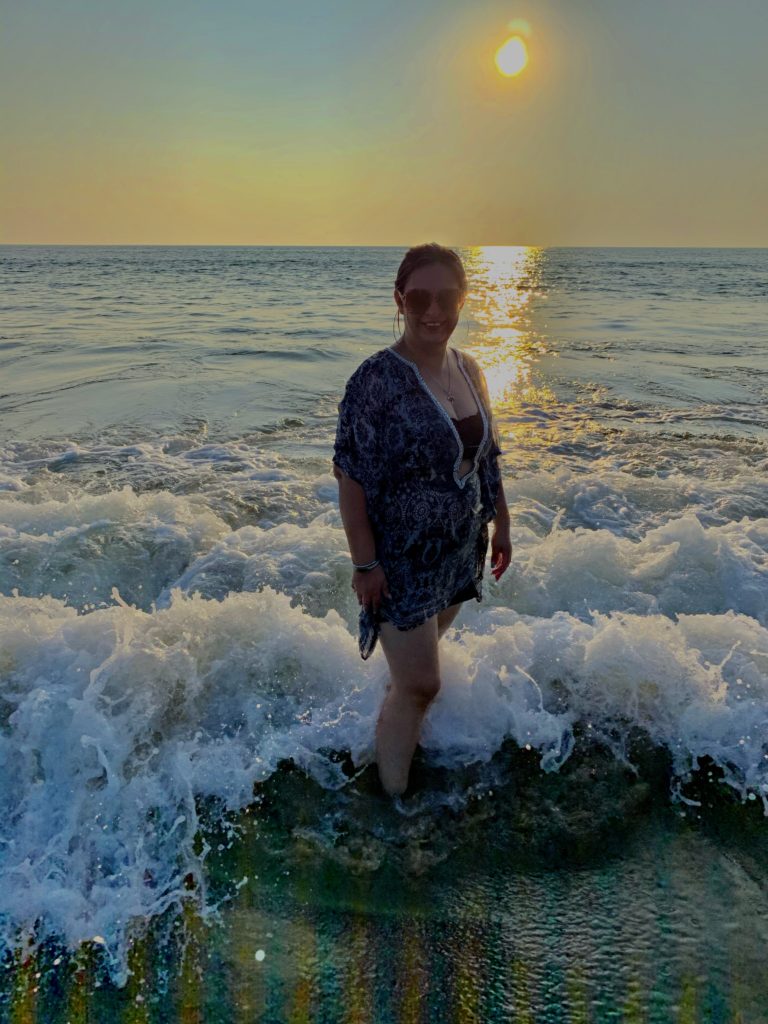 To Sum Up
This staycation of 2 days at Cabo Serai has been one of the most memorable vacations in a long long time. To feel so close to nature, not look at the watch, not attend crazy work calls and to just stop by, relax and spend some quality time with the family has been such a luxury given the mundane routine that I came back absolutely rejuvenated and ready to take on the world once again. But for obvious reasons, I so look forward to vacation again soon at Cabo Serai for the most impeccable hospitality, the uniqueness that the place offers with an abundance of nature, sun, sand and sea!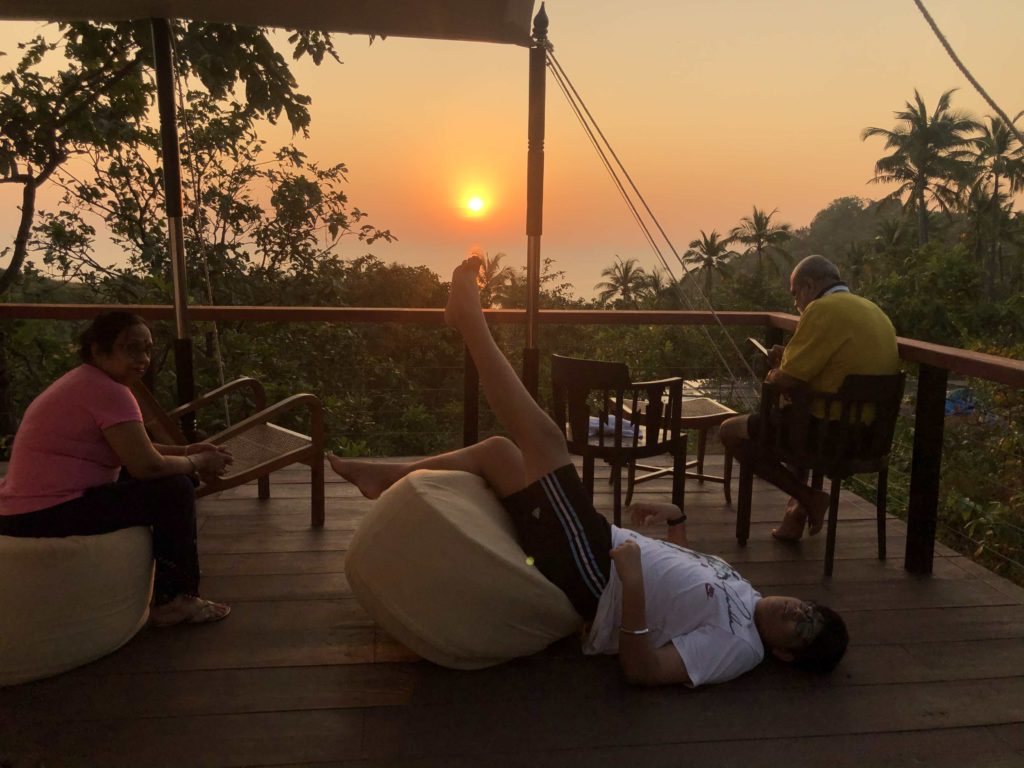 About Cabo Serai

Cabo de Rama
Goa, India – 403702
E. – [email protected]
P. – +91 7887882414 , +91 7499161229