A daycation spent amidst nature, tropical 🌴 green setting, a lush pool, a therapeutic spa, jacuzzi, and a scrumptious 3-course meal, what more can you ask for. A perfect monsoon indulgence @cocoshambhala got me covered to enjoy a luxurious staycation where I enjoyed all of this and lots more.
The spa package packed with a daycation was the kind of mid-week getaway I am a sucker for. The day to day life is so hectic with work, that even a hint of such an opportunity is something I grab with both hands wide open. So for a girls day out, Coco Shambhala, the luxury resort nestled in Nerul was a perfect option.
I was thrilled at the inclusions that this spa package offers. A relaxing massage, access to the villa which has a jacuzzi as well, use of the expansive swimming pool and a delicious and healthy 3 course meal along with a bottle of wine, like I said above, literally what more can you ask for. And at Rs 12500 for two people, its definitely an offer hard to resist.
The spacious and tastefully decorated rooms of the villa take care of all your comfort needs, the outdoor shower 🚿 is such a delightful experience and the patio serves as an excellent area for some relaxed time.
After lazing around in my room and exploring the natural beauty that surrounds Coco Shambhala, it was time to indulge in super delicious food.
The dining table was laid out perfectly and the decor was in resonance with the tropical 🌴 surroundings. The use of jute and lots of green plants on the table made the lunch even more inviting and alluring.
The Welcome Cocktail, A Curry Leaf #margarita made with Tequila, lime juice, Cointreau not only matched the ambiance but also tasted extremely refreshing 🍸
Spiced Beetroot Cakes stuffed with roasted peanuts & cheddar and served with coriander sauce made for a perfect starter. I loved the texture of the cakes and with subtle spices, one could taste the beetroot and peanuts without anything overpowering the flavor.
Raw Papaya & Carrot Salad tossed with roasted fennel, dill & sun-dried red chili was nutritious, juicy, healthy and super delicious 😋
Beef Moussaka Timbale along with Greek salad, herb butter-toasted poi was the best I had in recent times.
Chilli Chocolate Ganache with plum sauce, basil crumble & pomegranate was a dessert to die for.
For me, the spa day at @cocoshambhala meant a complete relaxation of mind, body, and soul. For my always stressed body, I went ahead with the INVIGORATING Body Massage, it's especially meant for those who are feeling the streaks
An oil blend containing pure essential oils of Frankincense, Orange & Grapefruit is massaged into the body to revitalize and stimulate both the body and mind thereby balancing the flow of energy. All three essential oils used in this massage are known for their energizing, uplifting and stimulating qualities. The massage helps increase energy levels and improve mental clarity and comprehension.
The aroma of candles, the mediating soft music, and this lovely massage literally made my day and then, of course, it was time to let my hair down and have some fun in the pool and private jacuzzi.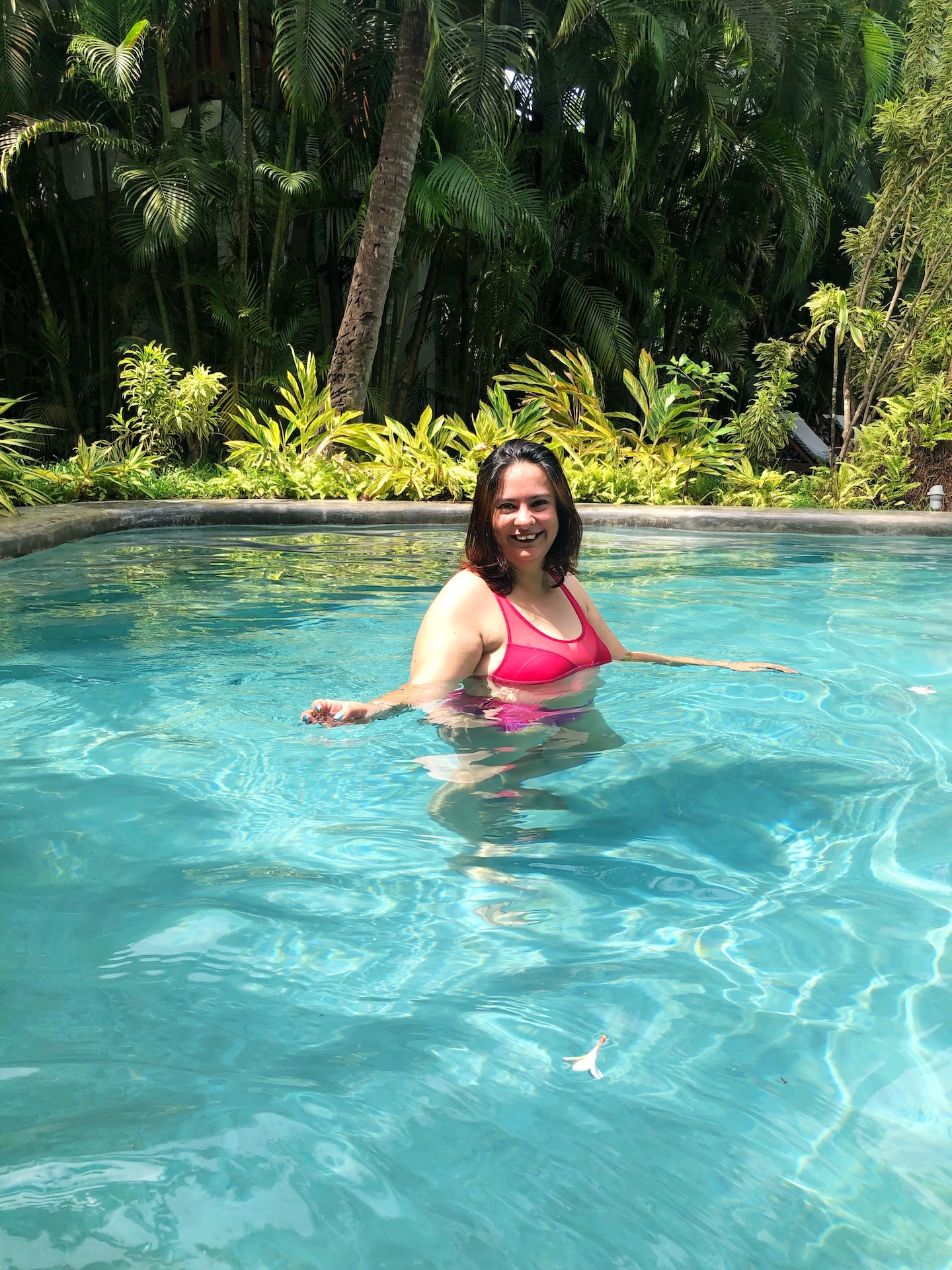 What a splendid way to spend a day full of luxury, comfort, relaxation and great food as well. For more details on the package, you can check the link here
WHERE TO FIND THEM
Coco Shambhala
Coco Beach, Nerul Bardez,
Goa, India
E. [email protected]
+91 80073 74123
+91 85509 85232