The best part about living in Goa is that you feel like a tourist in your own city. There is so much to explore, so much too see that you can never get bored of it, and for those visiting Goa, the possibilities are endless.
I love taking short breaks from mundane work life routine and within Goa there are so many things one can plan. This time around I planned a mini vacation with my family wherein the basic idea was to relax and chill within the property and hence began the search for an ideal location.
Now it was very clear, that hotels were a complete no no and I particularly wanted my mom and dad to have a completely relaxed time, while I and my son were looking forward to chilling in the pool, eating good food and probably binge on Netflix. So a luxury villa with a private pool sounded just right and I began searching for the same. The moment you right villas in Goa you are bombarded with search results and since I belong to the field, I know that the pictures can be deceptive. I wanted to go ahead with someone who has been in the industry for long enough to know the drill and I was looking for quality, standards and service beyond the monetary aspect. I never wanted to splurge, but at the same time, I never wanted to be penny wise pound foolish. These specific requirements of mine zeroed me down to Villagoa.in. They have some great options of private pool and luxury villas in Goa.
After scrolling through their site, I opted for Villa Riviera, a 3BHK luxury villa with a beautiful pool that overlooks the Nerul river. I was simply sold on to the beauty of this villa, but I was still apprehensive because I have had enough experiences where pictures tell a different story while reality is completely different. But thank god, in this case, the reality seemed far far better than the pictures. The luxurious decor and class of this villa is doesn't get fully justified with the pictures. The actual villa is far more beautiful.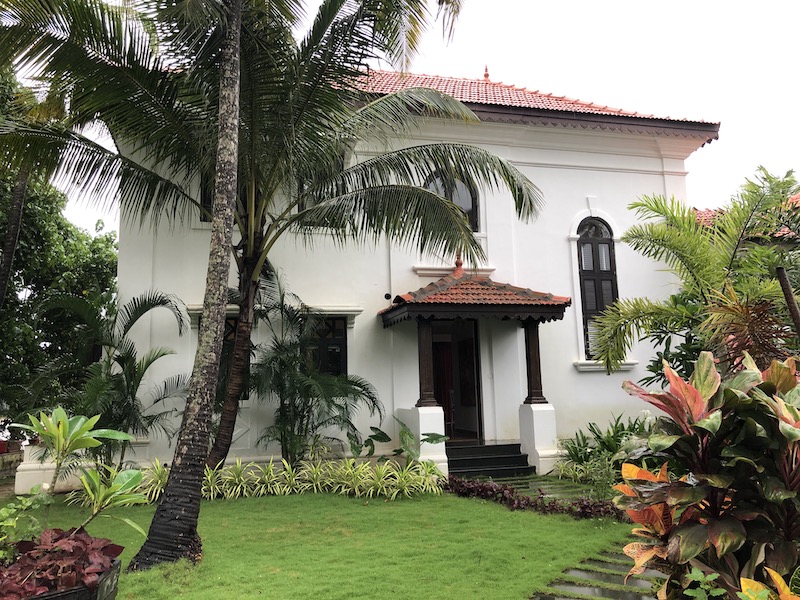 Right from the pathway to our tastefully decorated rooms, the beautiful dining area and the extravagant living room and of course the pool, everything smelled luxury and was simply top-notch. The living room is so big that you can have a great party there. And when you sit on the couch and look at that giant mirror and those classy walls, even the fans on the ceiling get your attention and all you can dream is to own a villa like that.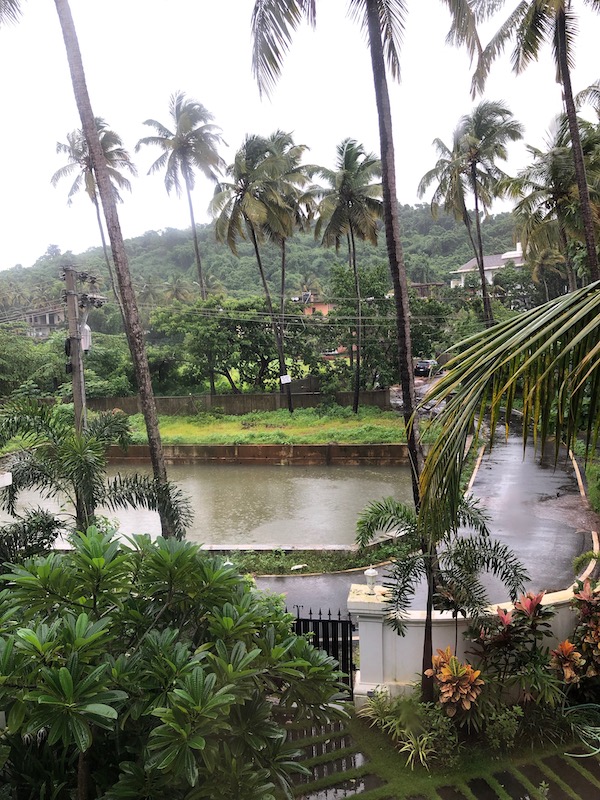 Since I wanted completely relaxed vacation, we opted for a cook as well and OMG what a cook, he could give any restaurant chef a run for his money, he cooked so well.
The service quality and hospitality were evident right from the moment we checked in. The villa was absolutely spick and span. The housekeeping staff was more than welcoming and hospitable. By the time we checked in it was 4 PM and the weather did call for tea and some hot snacks and guess what, we got just what we needed. A warm cup of tea with some hot chilly paneer and chicken lollipops, our evening snacks were taken care of. By the time we settled, the cook had done his purchasing and the snacks were ready pretty much in time and trust me they hardly looked or tasted home cooked, they were as professional as they could get, even in terms of presentation.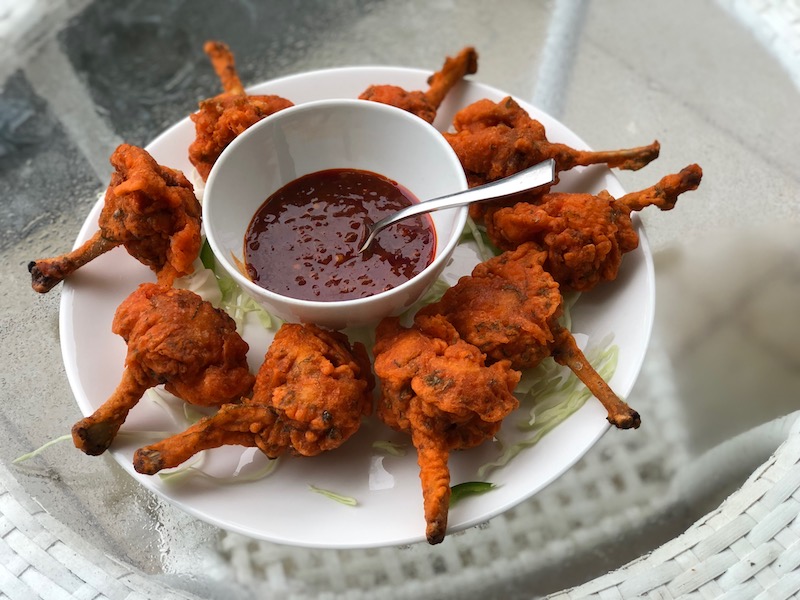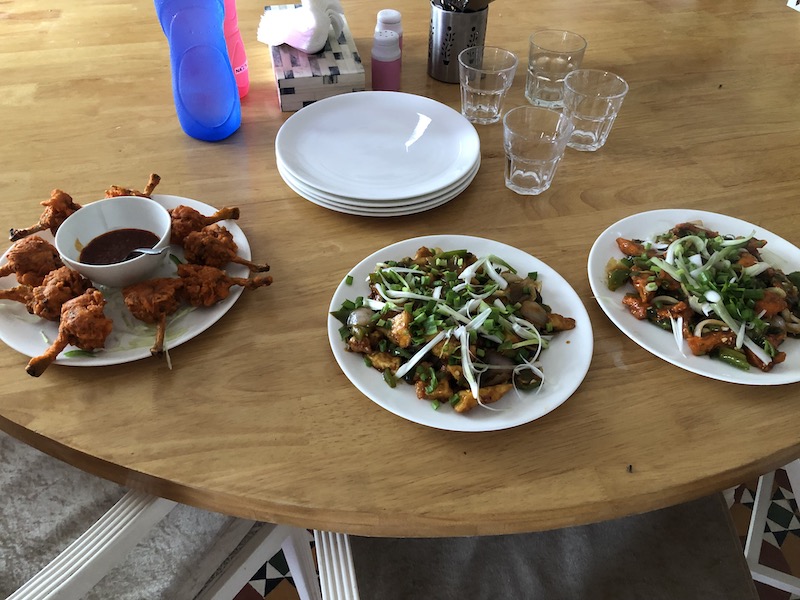 While the snacks were getting ready we chilled in our rooms and spent some quality time with each other. After getting the stomach full, it was time to dip in the pool and that's exactly what we did. You know the best part about these private pools is you can literally be yourself. You don't have to be conscious about what you are wearing and who is looking at you, its like your own private space and you can do whatever you want. And the magic of dipping in the pool doubles up when it's raining. Also in private villas you don't have a time restriction on the pool so you can swim for as long as you want.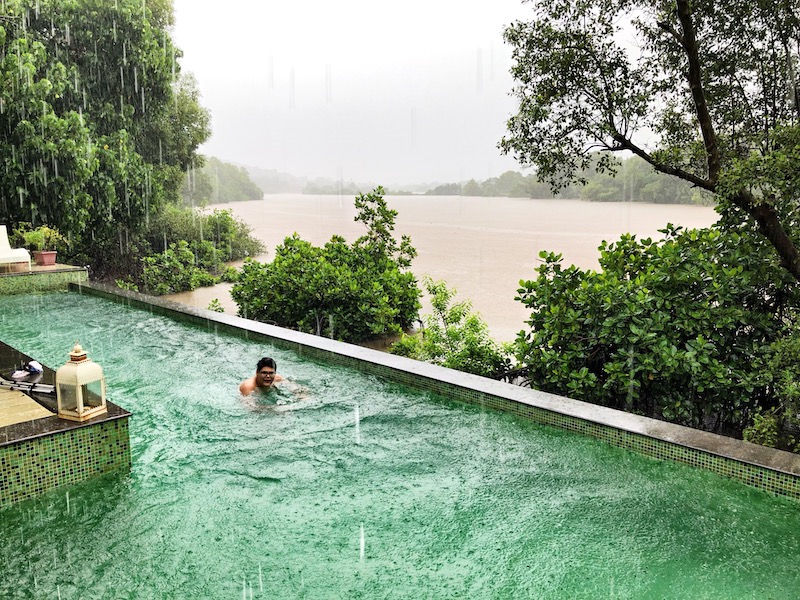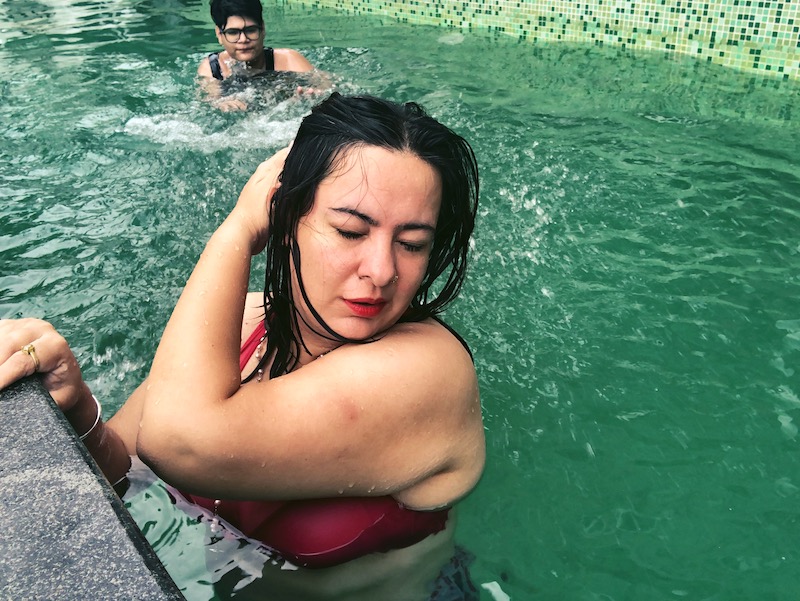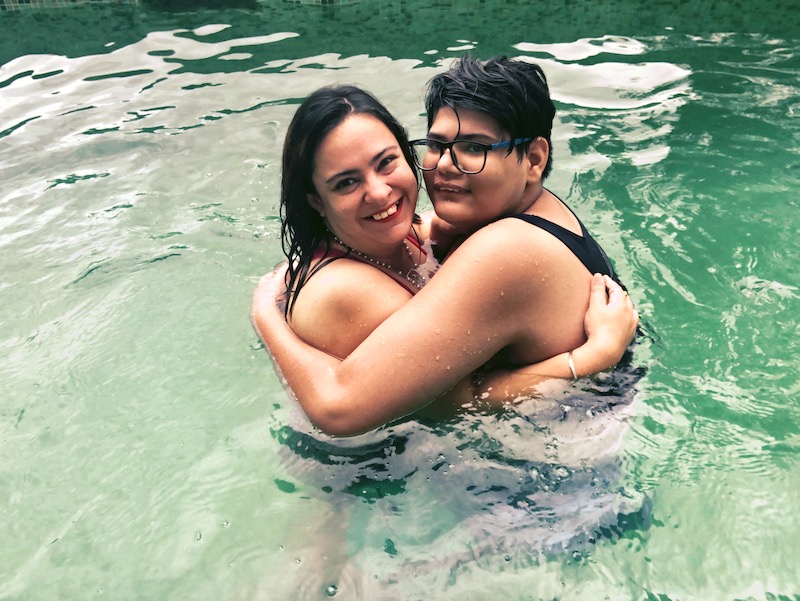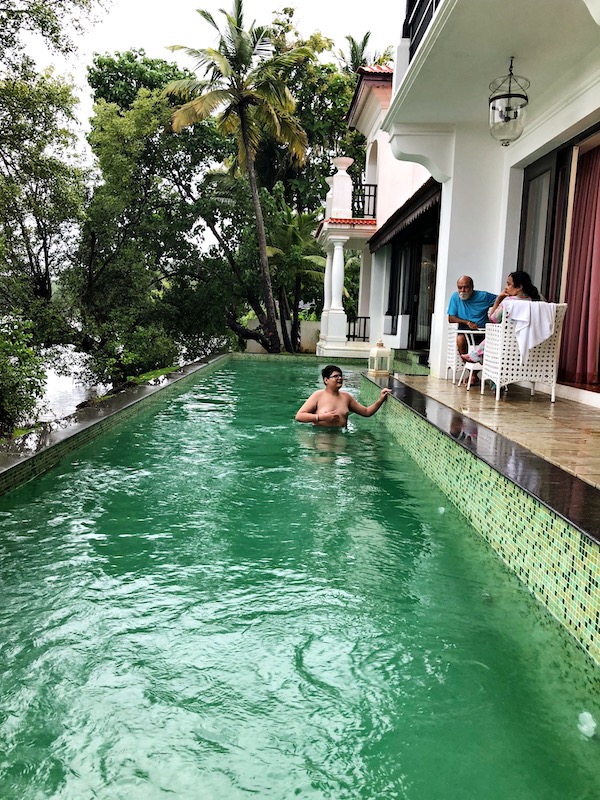 The cook came to us to check what we would like to have for dinner and since my boy is a typical desi, we asked if he could help us dish out a butter chicken and some kadhai paneer for dinner and he was more than willing to do so. And once again the food was stupendous.
Some 3-4 hours in pool had not tired us and all we wanted was to eat and return to the comfort of our rooms to get on with the Netflix binge and thats what we did.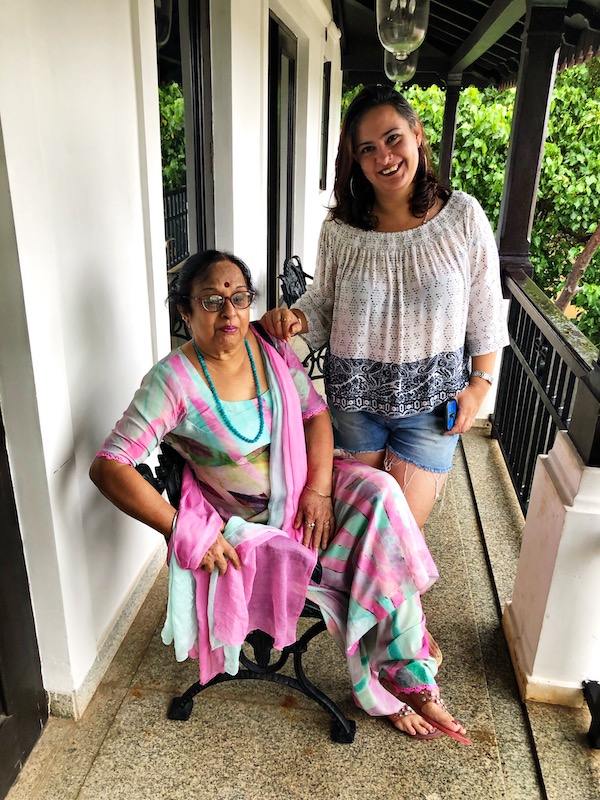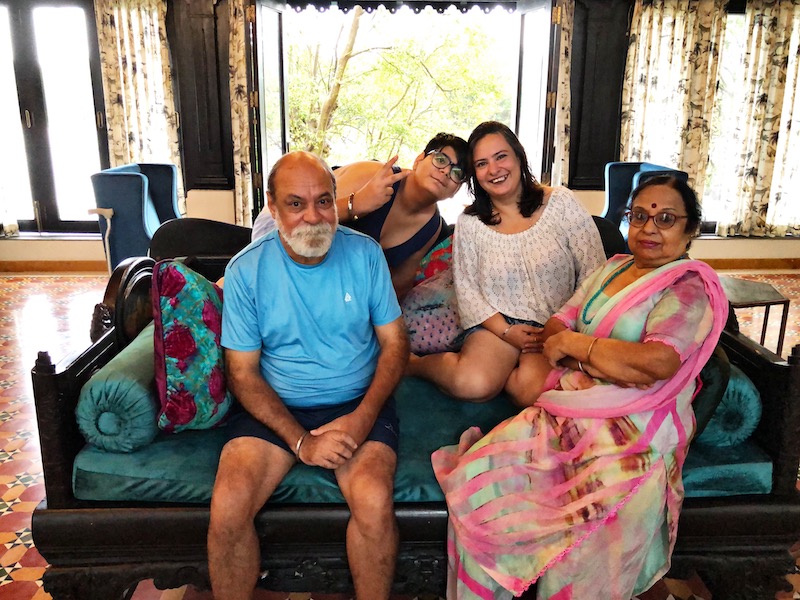 The view from my room in the morning was breathtakingly beautiful. With the rain gods pouring, and the river flowing right in the front, one can't ask for a better way to wake up.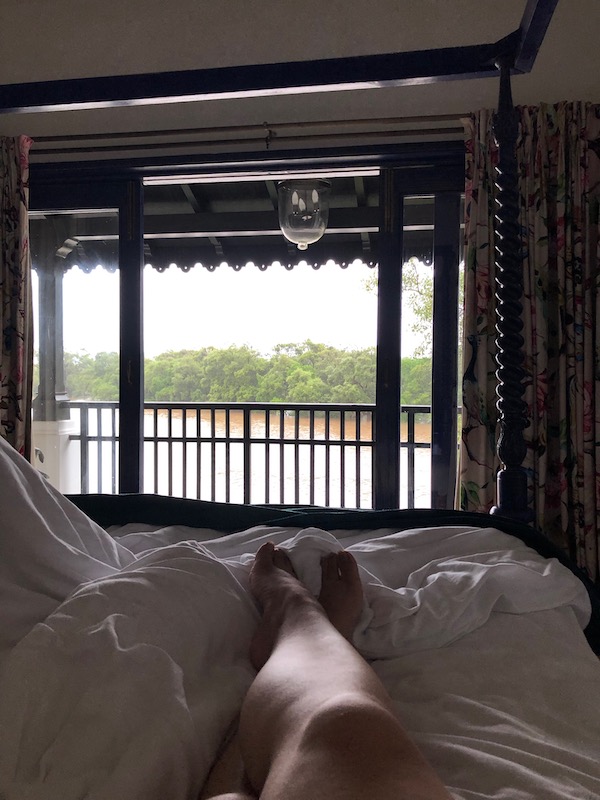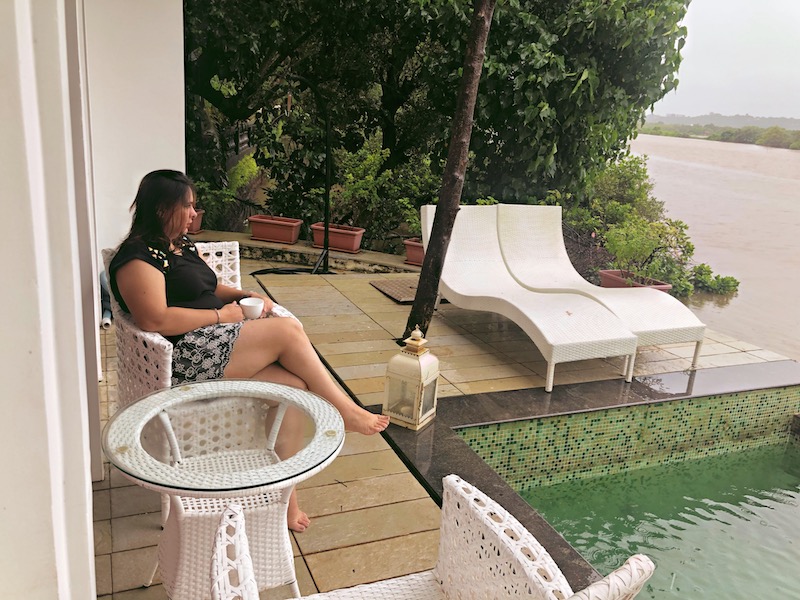 Some amazingly whipped omelettes, tea and cold coffee made for a perfect breakfast and it was once again time to dip and chill in the pool.
For lunch we settled for Chinese, chilly chicken and chicken noodles cooked to perfection made for a hearty meal. And those conversations around the dining table were just the kind of thing we all dig for.
I have stayed in a lot of villas earlier also, but this experience with Villa Goa gave me some very clear differentiators that we often ignore while booking a villa. Basis my experience I would request my fellow travellers, to choose your service provider carefully and try and keep the following things in mind
What all does your villa rental include
Does the villa have a power back up
Is there a housekeeping staff that would clean up the place
Does the property have a security guard
Will any service staff be available in case of an emergency
If there is a technical issue like AC or WIFI not working, do they look into your issues or not
Do they provide you with basics like mosquito repellants, soaps, towels etc.
Because I have faced these security and power issues at many places, while booking a villa normally the service providers do not intimate you about these things and then you are left stranded on your own tackling such problems. With villagoa, service is something I really vouch for and hence highly recommend booking your villas through them.
My pictures are a proof of what a comfortable vacation I had with my family and trust me you can have a relaxed vacation only when you dont have to deal with any petty issues during your stay. So don't forget and choose only the best.