Being from a Punjabi family who has lived for most years in Delhi, we always celebrated Lohri with a lot of pomp and show. The bonfire, dhol and some particular food dishes have always been significant to the festival. Now living in Goa, we didn't know what to expect, whether anyone celebrates the festival or not was a big question. Although I know that Makar Sakranti is a popular festival all across the country, still I was a little curious to see what happens in Goa during Lohri and Sankranti. To our relief and surprise, ITC Grand Goa was hosting a food festival especially dedicated to Lohri, Makar Sakranti and Pongal as well and thus made for an obvious choice to spend our Lohri feasting on some amazing food.
Read about my recent staycation in South Goa at this breathtakingly beautiful property. CABO SERAI-A GETAWAY, THAT'S A GATEWAY TO LUXURY AMIDST NATURE!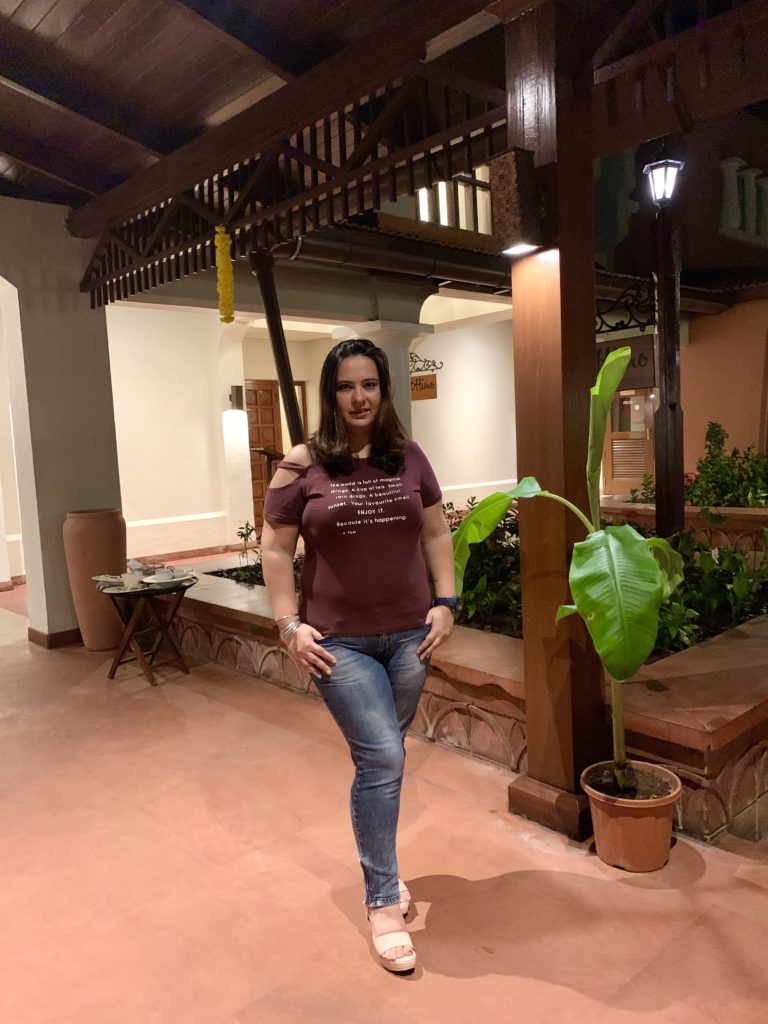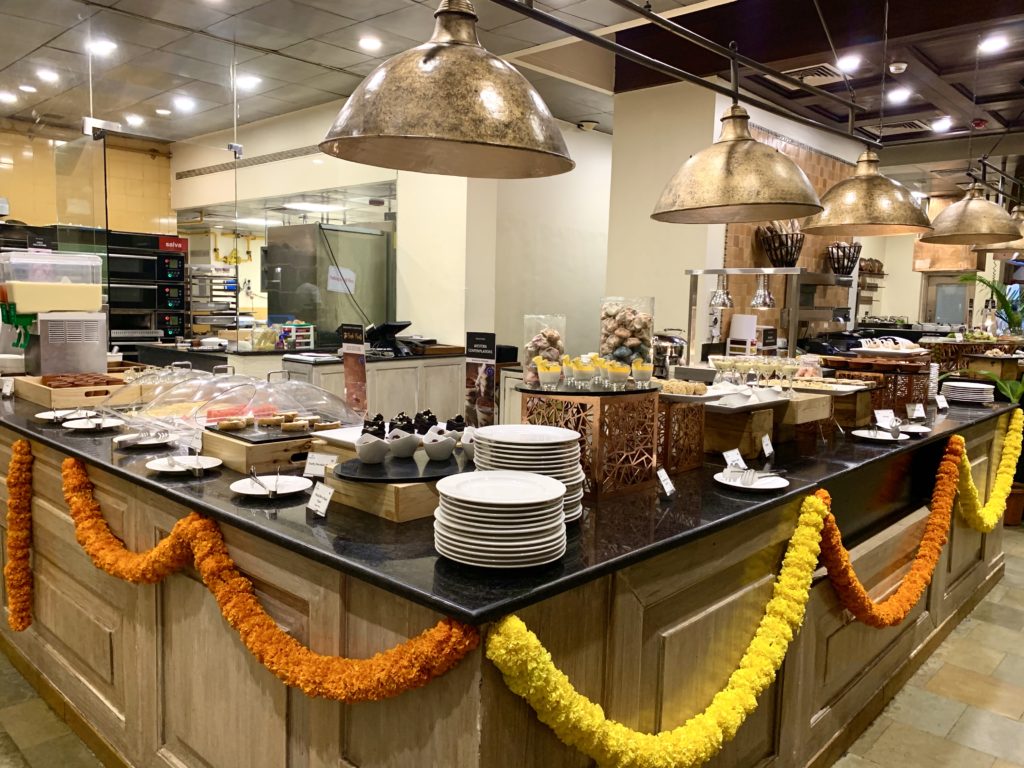 The harvest festivals of winter, Lohri, Makar Sakranti and Pongal are celebrated across our country. Names may be different, but the vibes of festivities are the same everywhere. And it comes as no surprise that like almost every festival in our country, these festivals also hold a lot of significance when it comes to special food items. In fact, food is a means to celebrate the festival. Special dishes are prepared in all homes and people look forward to coming together and relishing these delicacies.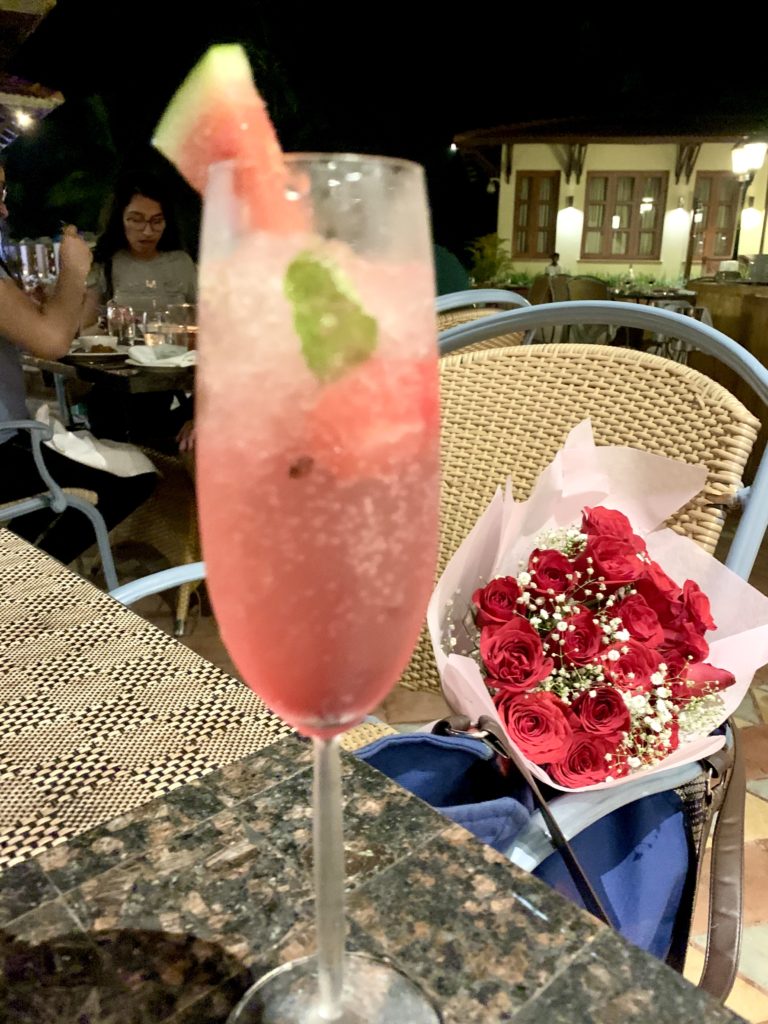 To our rescue, the wonderful chefs at ITC Grand Goa's Pavilion restaurant did the job of preparing some delicious dishes that brought the festivities alive on our plates.
Read about my other foodie exploration at this beautiful beach facing restaurant in Vagator. IT WILL BE LOVE AT FIRST SIGHT AND BITE AT THE BEACH HOUSE!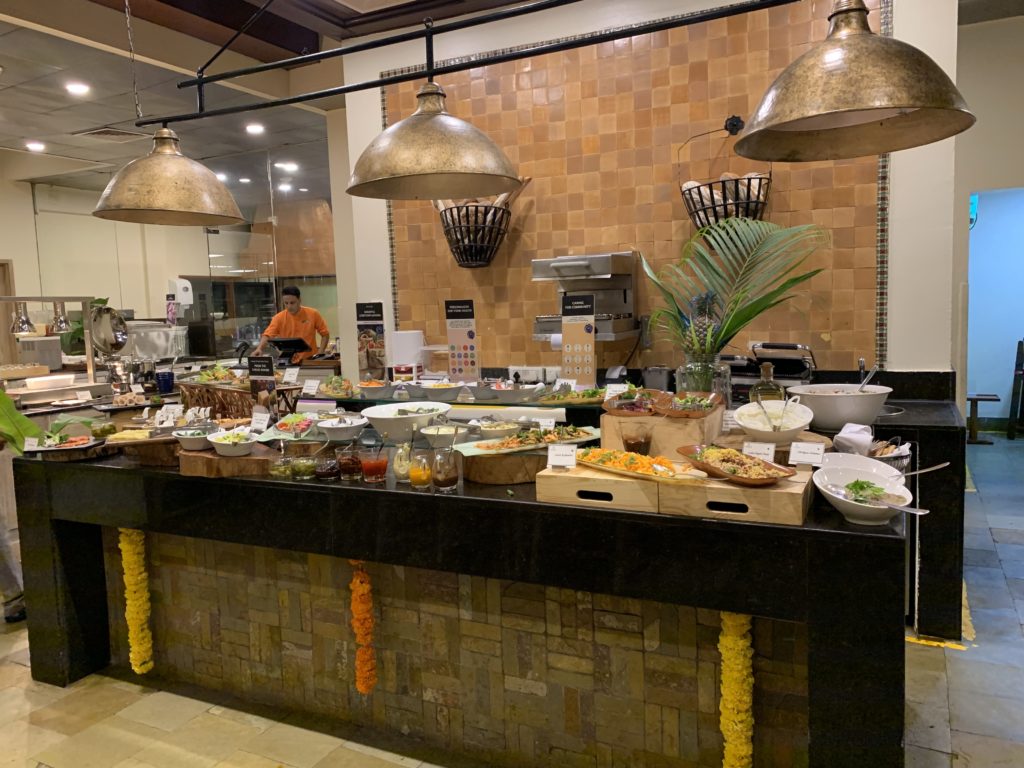 The buffet spread was elaborate and drool-worthy and especially the dessert section. Since I saw the desserts first, I almost felt that maybe I should just skip the rest of the food and dig into all the desserts, they looked so so amazing and mouthwatering. But as I moved ahead, all of the food seemed equally interesting and intriguing.
Cauliflower Chettinad, Lalmath Pakoda, Murg Tikka and Masala Fish made for very delicious starters. One of the highlights was the accompaniments with all these dishes, the pickles, primarily South Indian pickles like Chicken, Prawns, Lamb and very unique ones like Pineapple, Beetroot and Bhindi Pickle. At least I had never tasted them before and I simply loved them.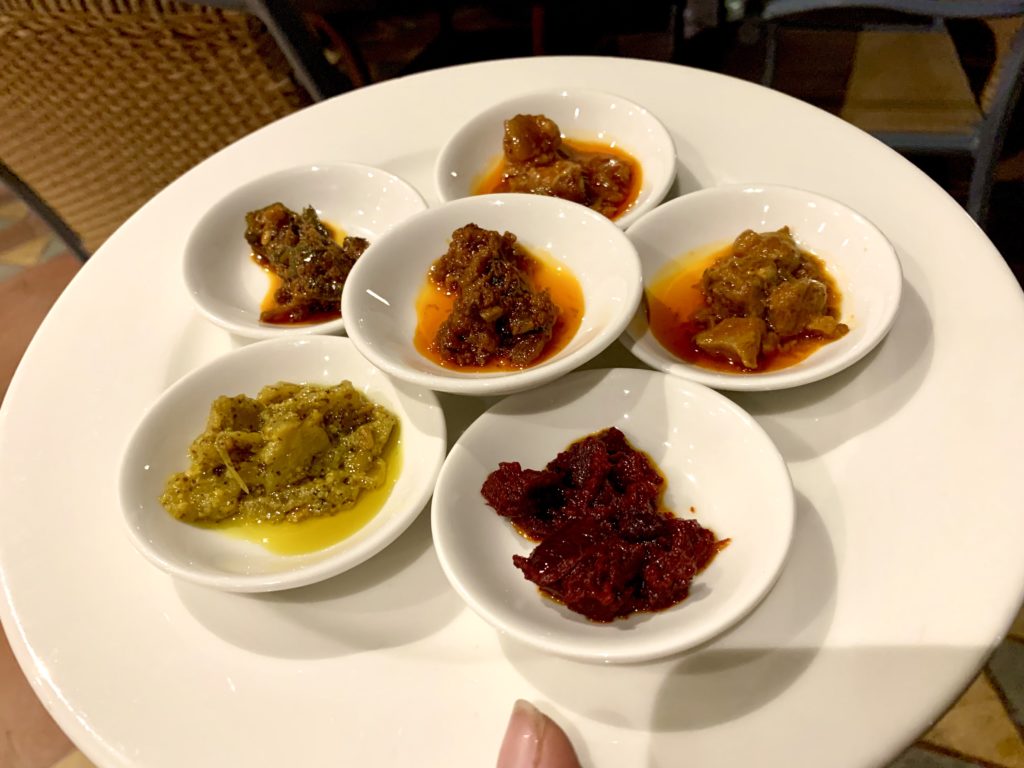 The salad library had some of the best possible spread of salads for both vegetarians and non-vegetarians. Okra, Chinese Cabbage and Pokchoy Kimchi, Orange Glazed roasted beetroot and sesame with beetroot leather, Roast pumpkin & broccoli salad, Vanilla Vinaigrette tossed Broccoli and beans with almond flakes, Lobia papdi chaat, Carrot Koshambir, Anari Dahi Bhalla, Green Chilly Pickled Deviled Eggs, Dill marinated Fish with pineapple Salsa, Chicken tikka salad, Lamb Dumpling with Sweet Chili Sauce and Barbecue Glazed Pork Sausage shaslik. The Okra, Chinese Cabbage and Pokchoy Kimchi, Lamb Dumplings, Deviled Eggs and Dill Marinated Fish with Pineapple Salsa were amongst my favourites.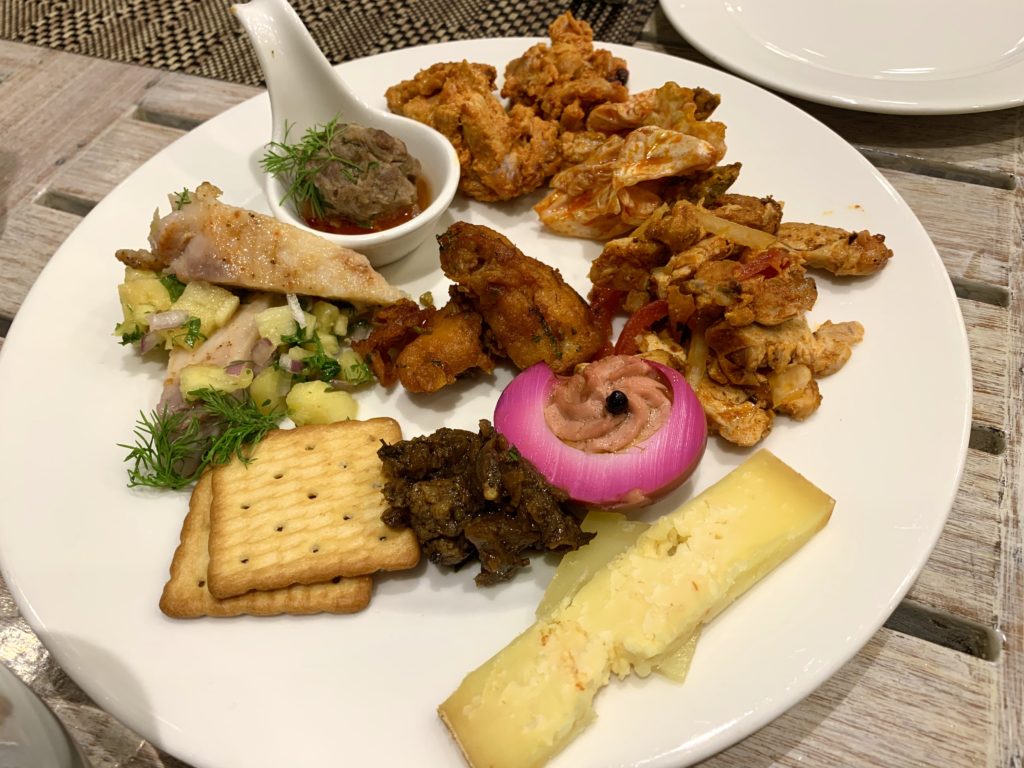 There was a special Rajma Chawal live counter as well, along with some global favs like Oriental dishes, some Western dishes, Biryanis and local Goan dishes.
Another recent food exploration that I loved was at this happening place in Sangolda. PRIME ROSE- LOVING THE FOODIE AVATAR OF THIS NEIGHBOURHOOD BAR!
If I start mentioning the dessert menu, I am sure just reading about it will make your mouth water. I overate that day, despite the fact that I don't have a sweet tooth, I could not resist the temptation. Till dry fruit ladoo, Ghevar, Till Barfi, Paramannam, Kesariya Bhaat, Patishapta, Rasmalai, Fruit Basundi, Classical bread & butter pudding, Mixed berry baked yoghurt, Orange Panacotta, Dark chocolate pastry, Lemon Tart, Rajgira Ladoo, Ghajjak and Cut Fruits and can you believe it that I tried almost everything on this menu.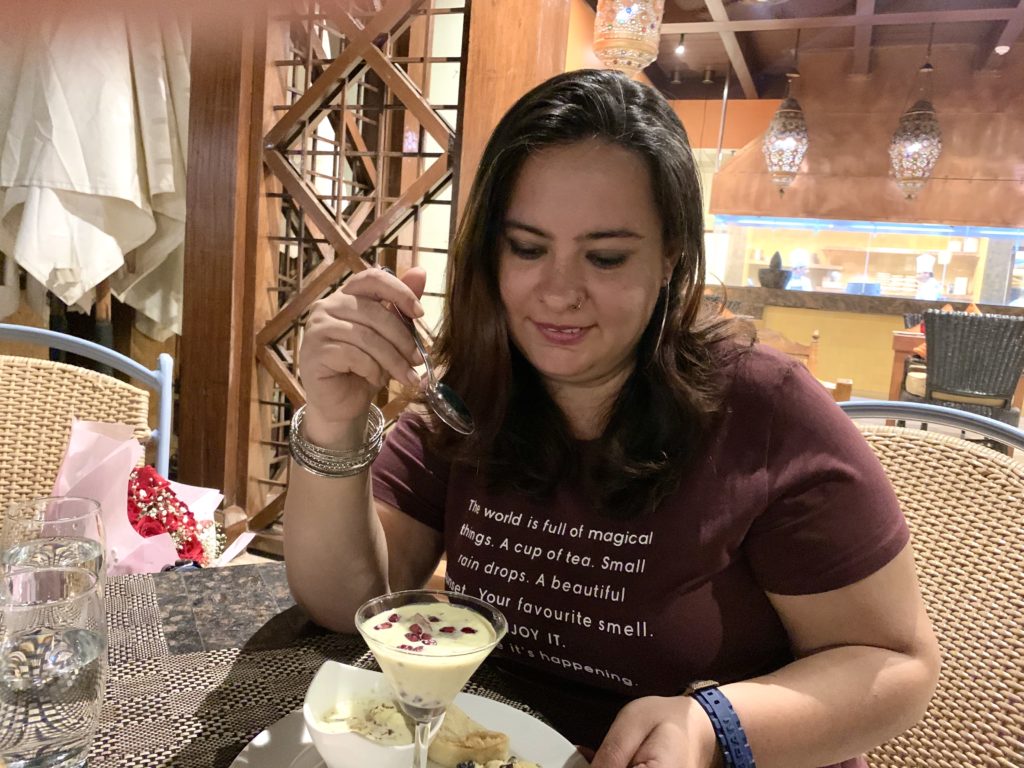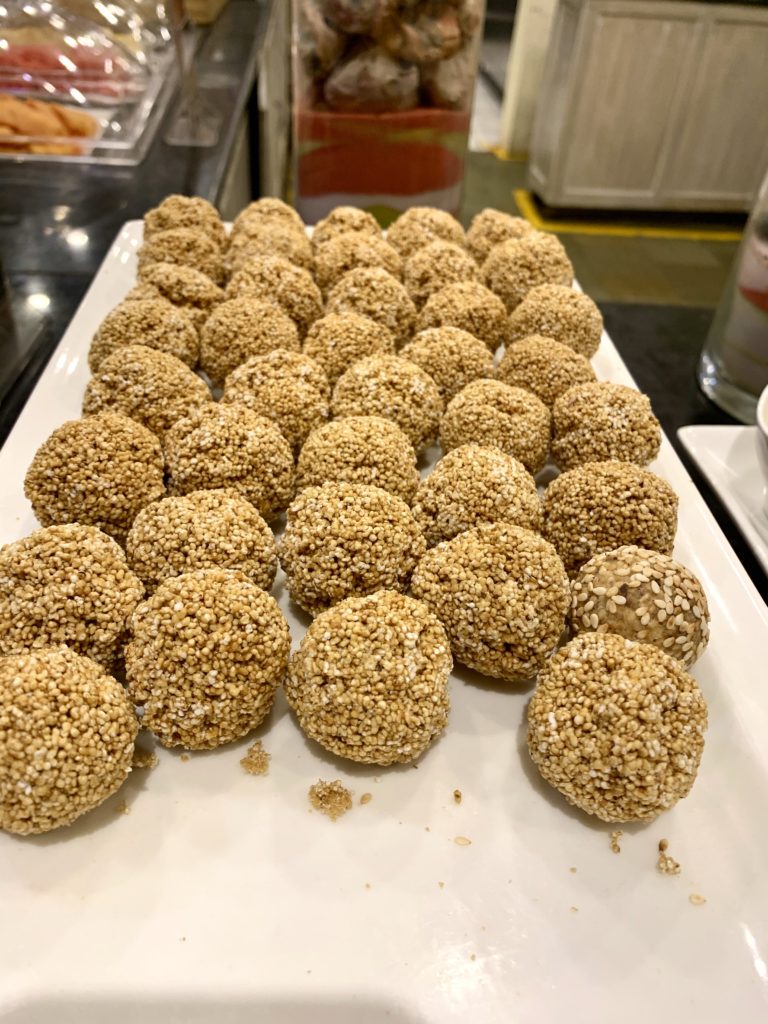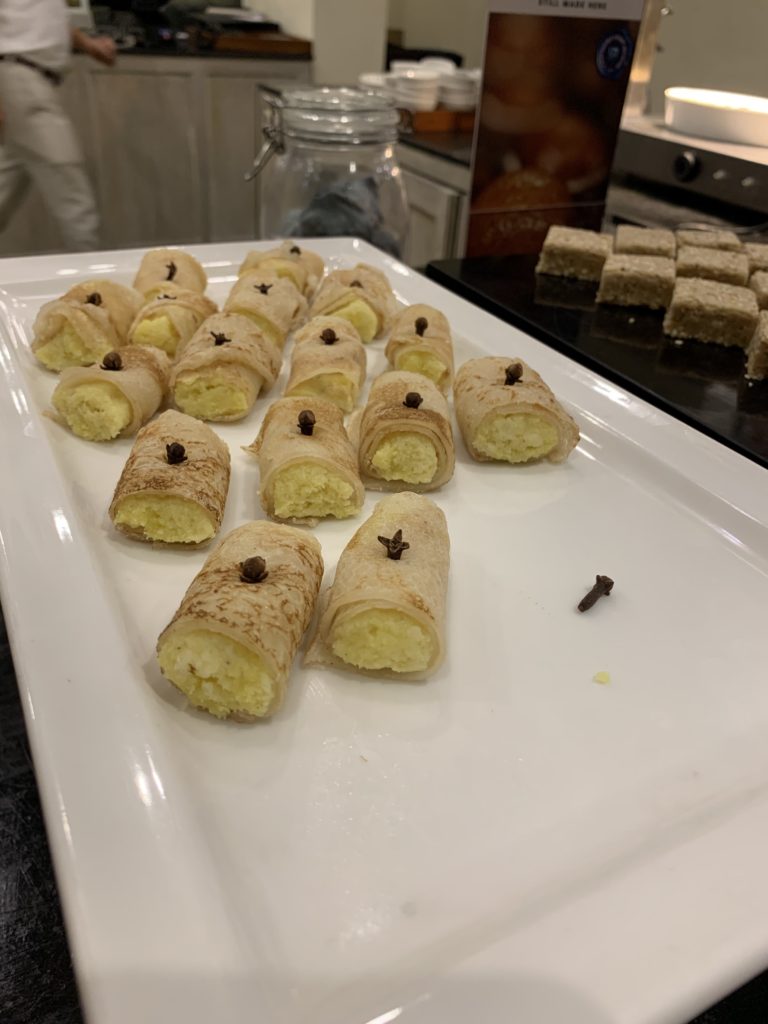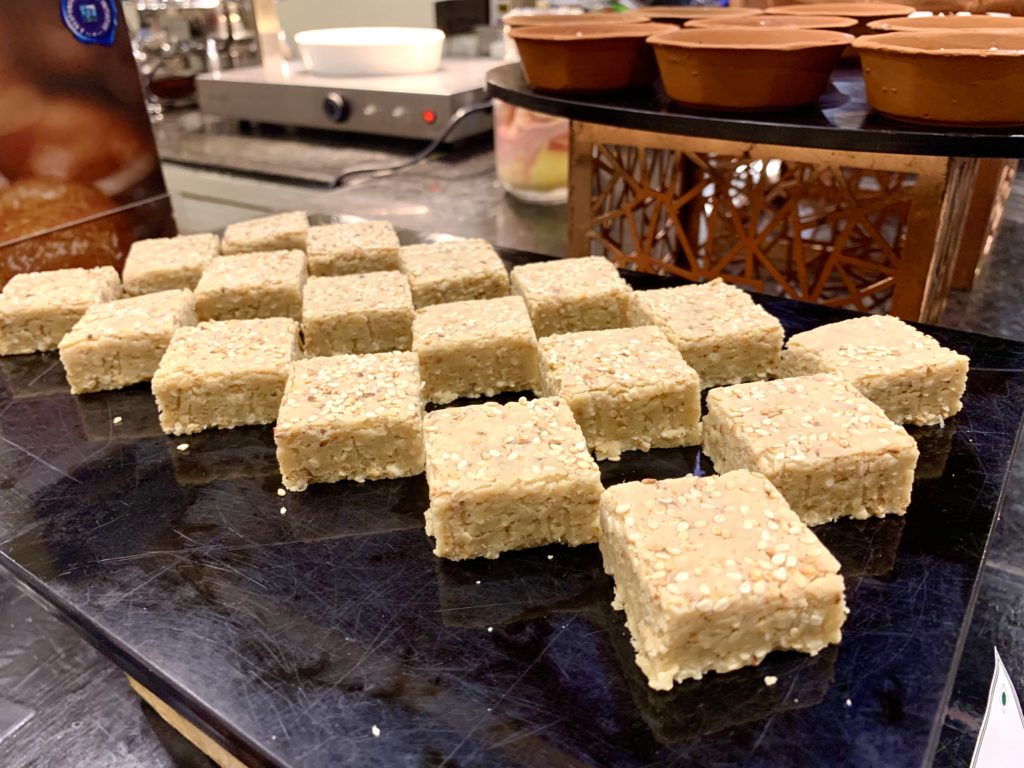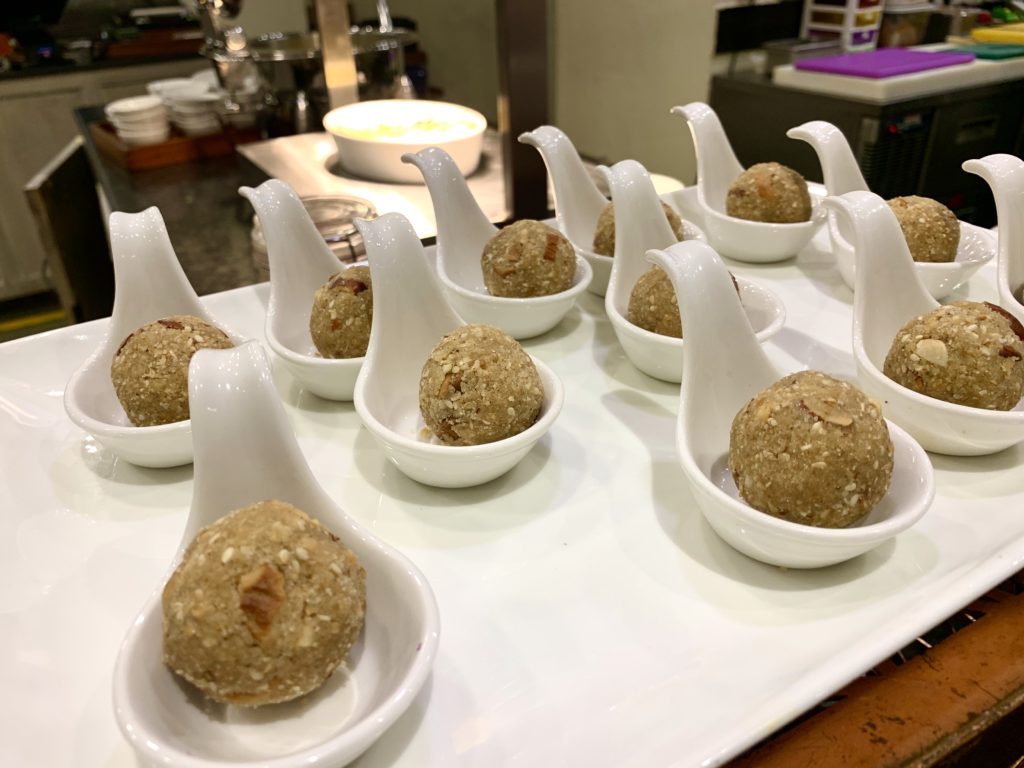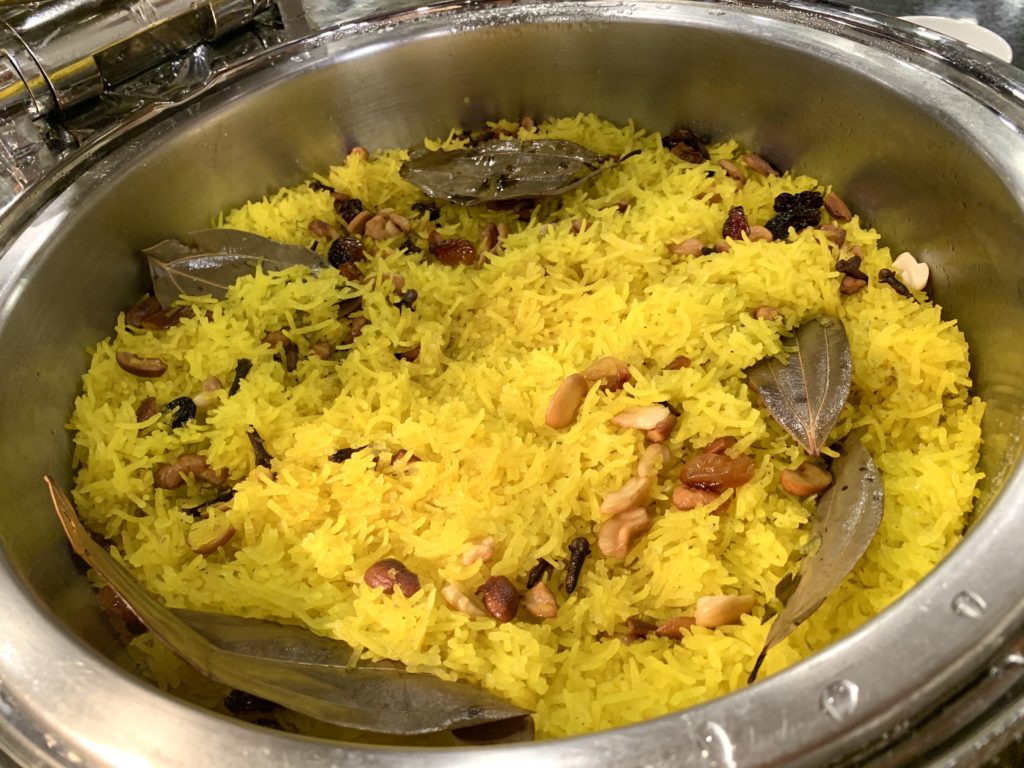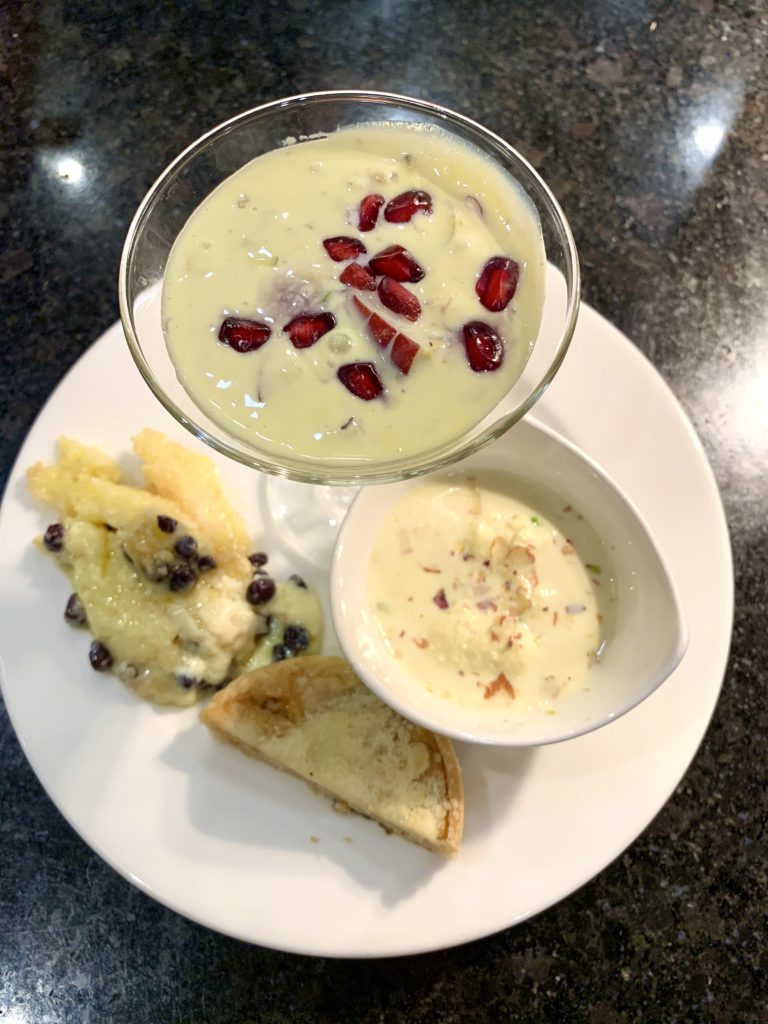 With the mesmerising ambience, the traditional decorations that added to the spirit of the festivals, melodious live music in the background and an amazingly hearty meal and the warmest possible hospitality, I couldn't ask for anything better to bring in the festival of Lohri with my mom. If you haven't been to ITC Grand yet, it is definitely worth a visit.
Phone Numbers
+91 8322721234
+91 8322721235
Table booking recommended
Cuisines
North Indian, Italian, Asian, Goan, Desserts
Average Cost
₹1,800 for two people (approx.) Exclusive of applicable taxes and charges, if any. Cash and Cards accepted
Address
ITC Grand Goa Resort and Spa, Arossim Beach, Cansaulim, South Goa, Majorda, Goa Pavilion At The Village Square address, Pavilion At The Village Square