I am a sucker for places that offer mesmerising views and especially of the SUN, SAND and SEA. Just recently I discovered one more such place that offers both great views and great food. Its called the Beach House, situated atop the Vagator Cliff, the approach road is slightly rough and you may feel as if there can't be anything further down the road, but hang on a little more and you will see this amazing place.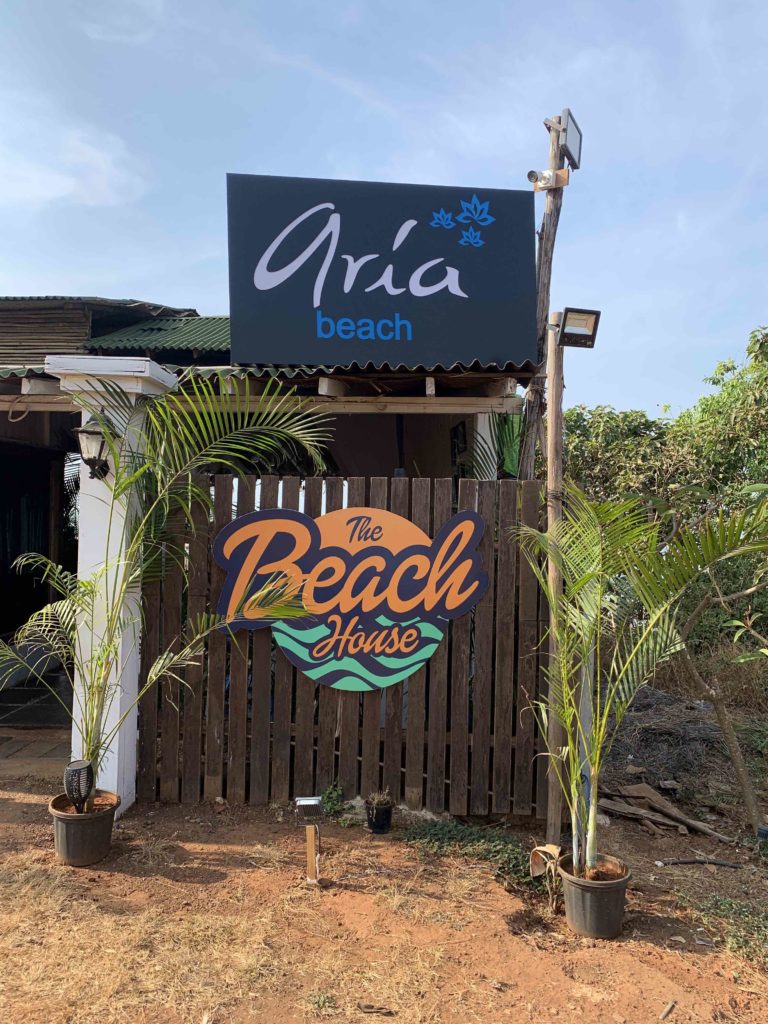 Part of Aria resort, this restaurant offers great views of the Orzan beach, swaying palm trees and has a quaint charm about it. The back wall which is hand-painted is one of the highlights of its decor. And otherwise, with a cool and vibrant tropical look complimenting the surroundings, the restaurant surely has an inviting vibe to it.
Read about my experience at another neighbourhood restaurant- MONSOON MAGIC AT ANTARES!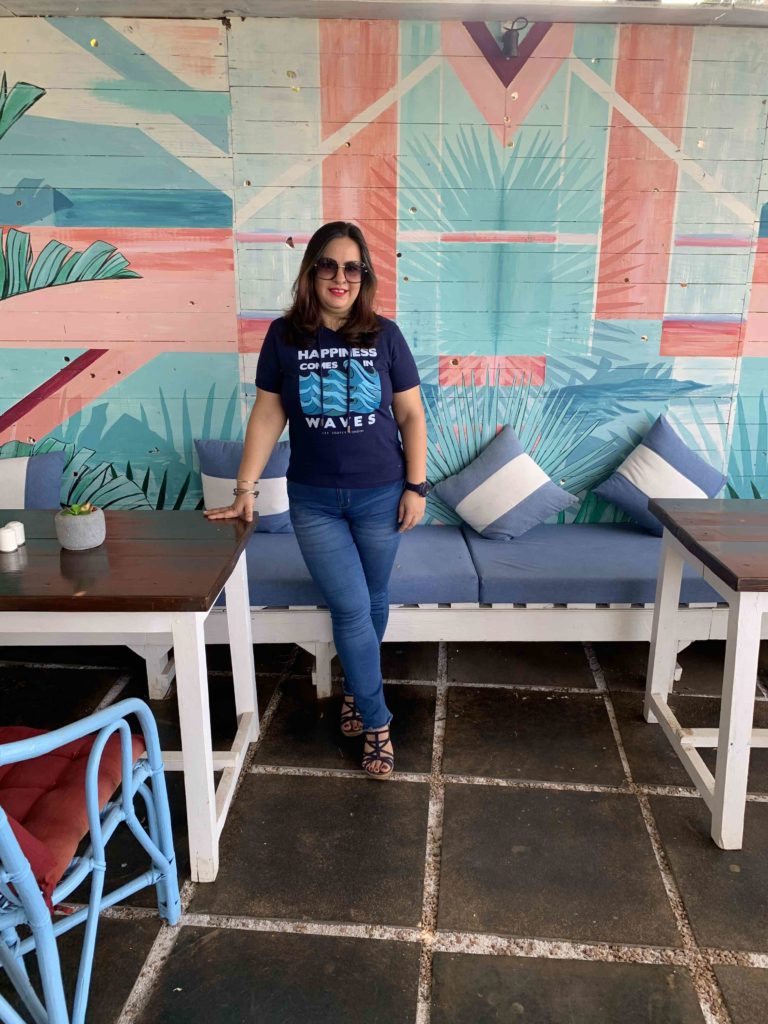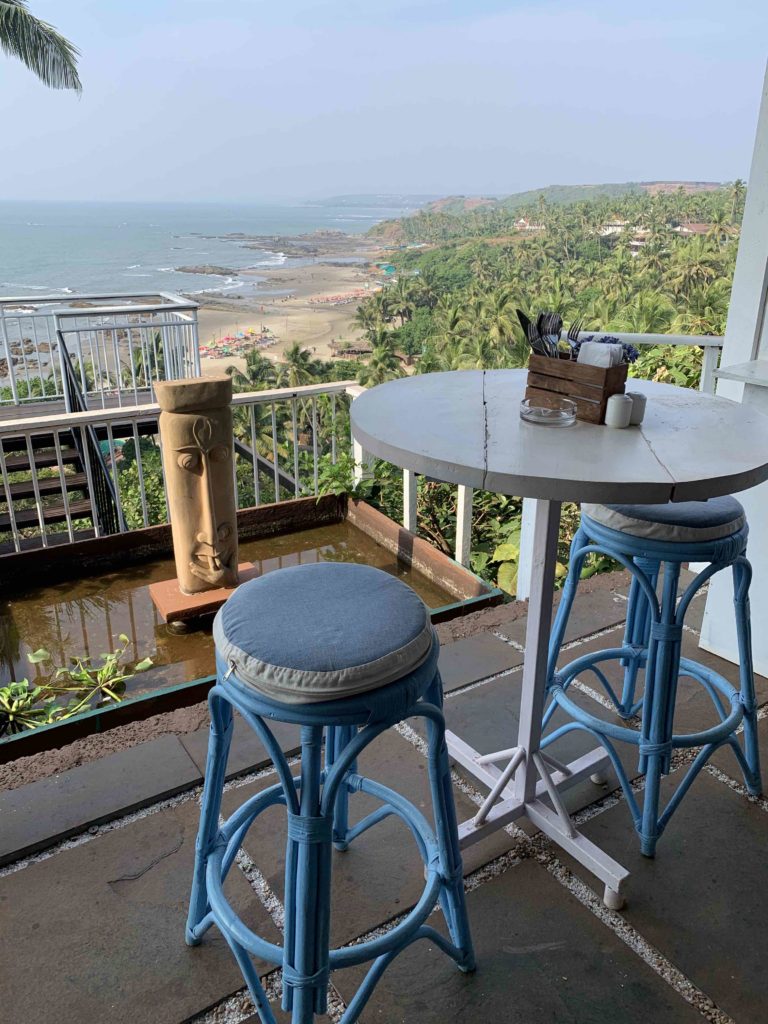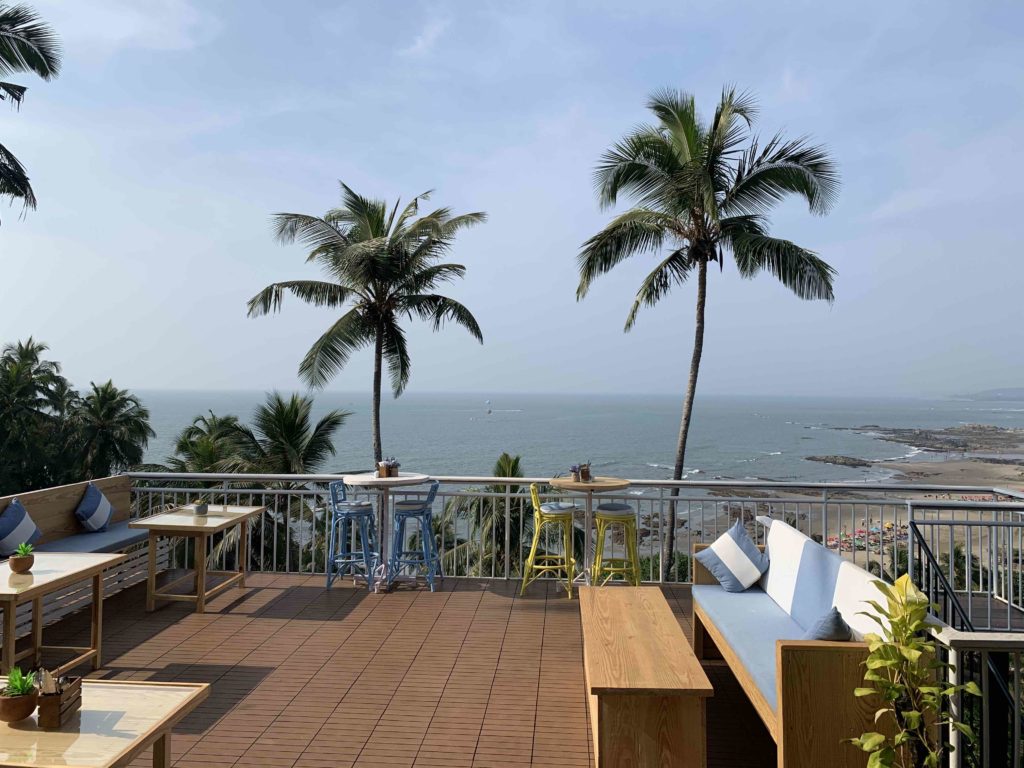 A beer-based cocktail and the blue lagoon mocktail made way to our table while we waited for our first round of starters. The beer cocktail was refreshing and made for a nice drink given the relaxed ambience and blue lagoon was just perfect to suit the beachy kind of mood.
Have you checked out all the beautiful restaurants on my list yet? Read here 12 MOST INSTAGRAMMABLE RESTAURANTS IN NORTH GOA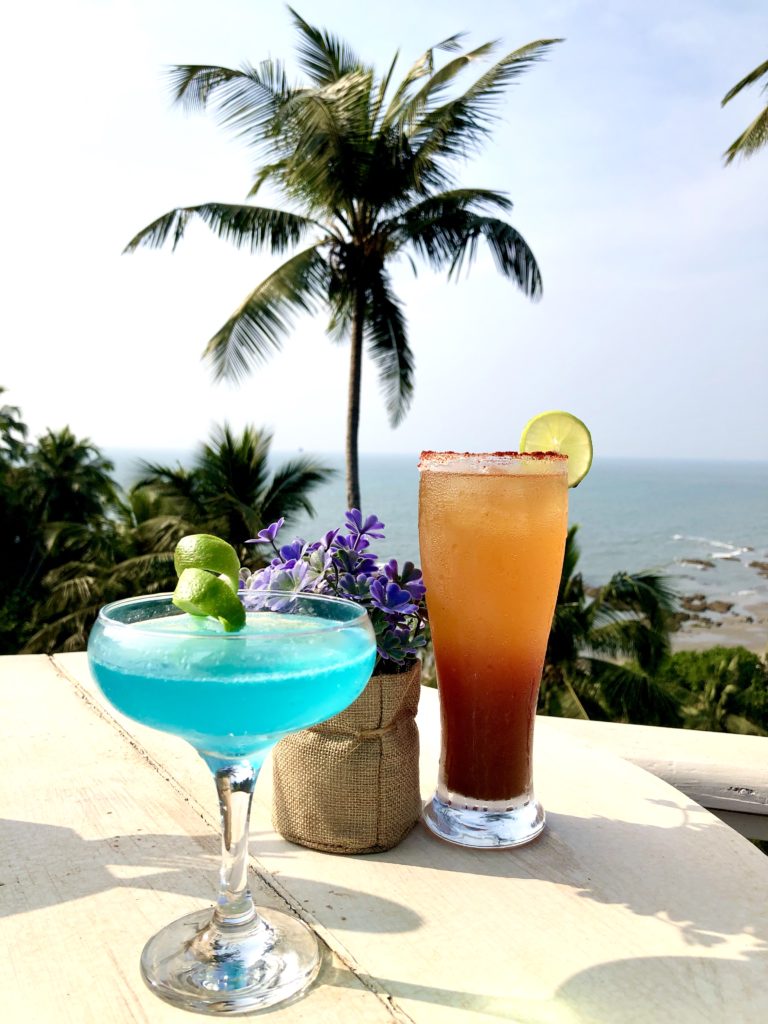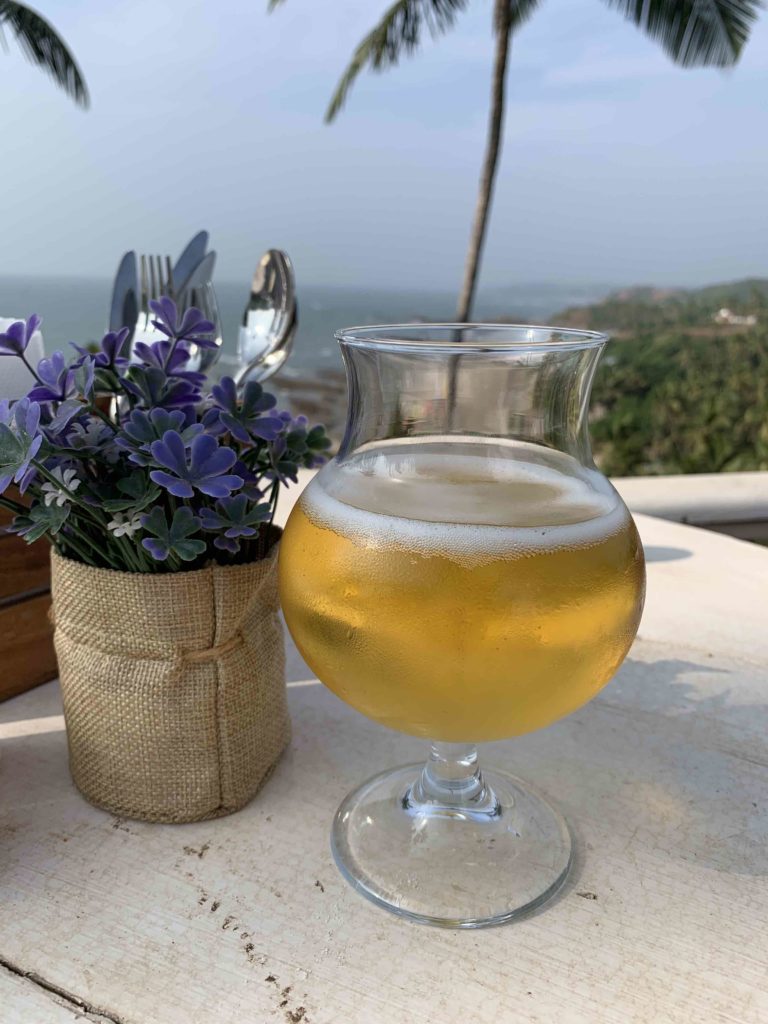 For starters, we chose Harissa Fish, Cajun Chicken, Chicken Nuggets, Mushroom Croquettes, Fish Fingers and Chili Basil Prawns. Except for the chilli basil prawns, every item was super delicious. The fish was a delicate preparation with subtle harissa flavours. The chicken made for a great grilled dish, cooked to perfection with amazing cajun spice. The chicken nuggets to our surprise were nothing like the regular nuggets we are used to, this was more like fillets of fried chicken, crumby from the outside and perfectly tender from inside.
The fish fingers too were perfectly done. Loved the creamy texture of the mushroom croquettes and I am sure this is one dish that both vegetarians and non-vegetarians will love. Now coming to chilli basil prawns, I found them bland, they did not reflect any of the flavours, neither of the chilli nor of the basil. This was the only disappointing item on an otherwise fabulous spread of dishes. Although the food was delicious, I found the quantity of the food to be less per dish. I mean with just 5-6 pieces on offer, it seemed pricy.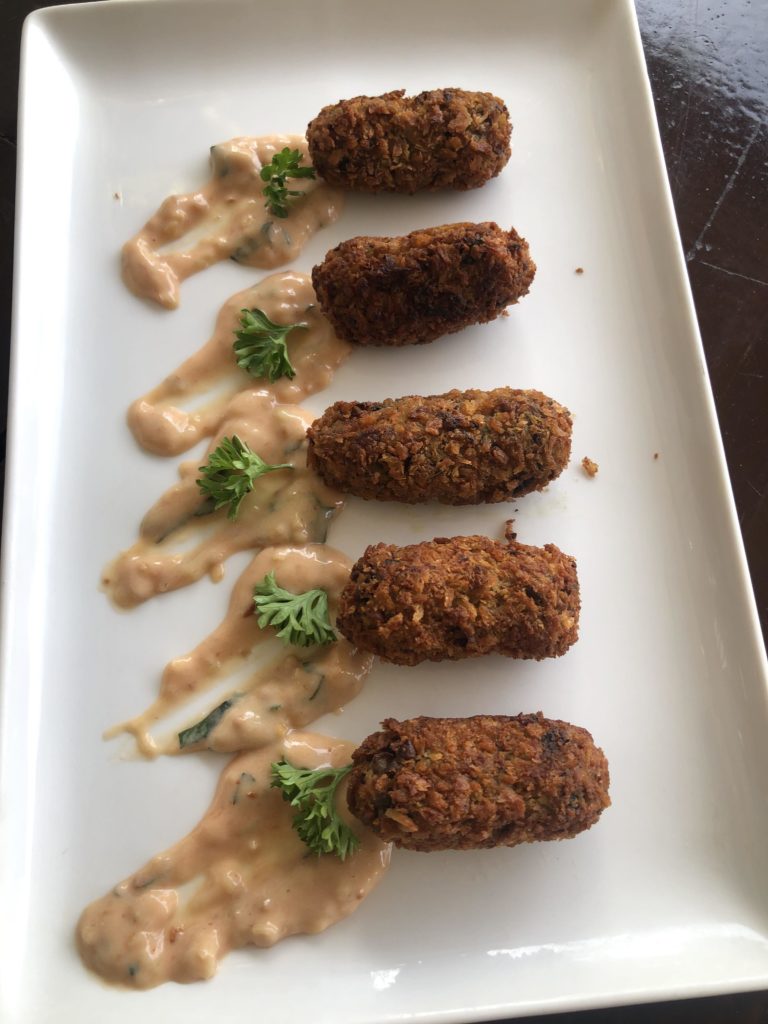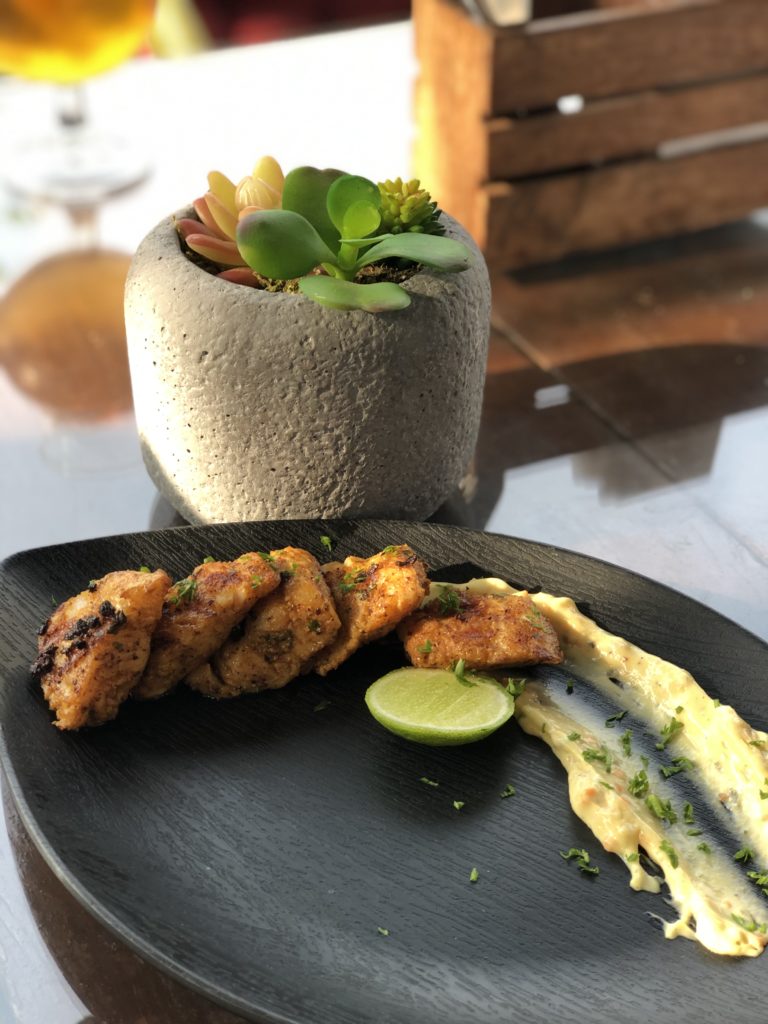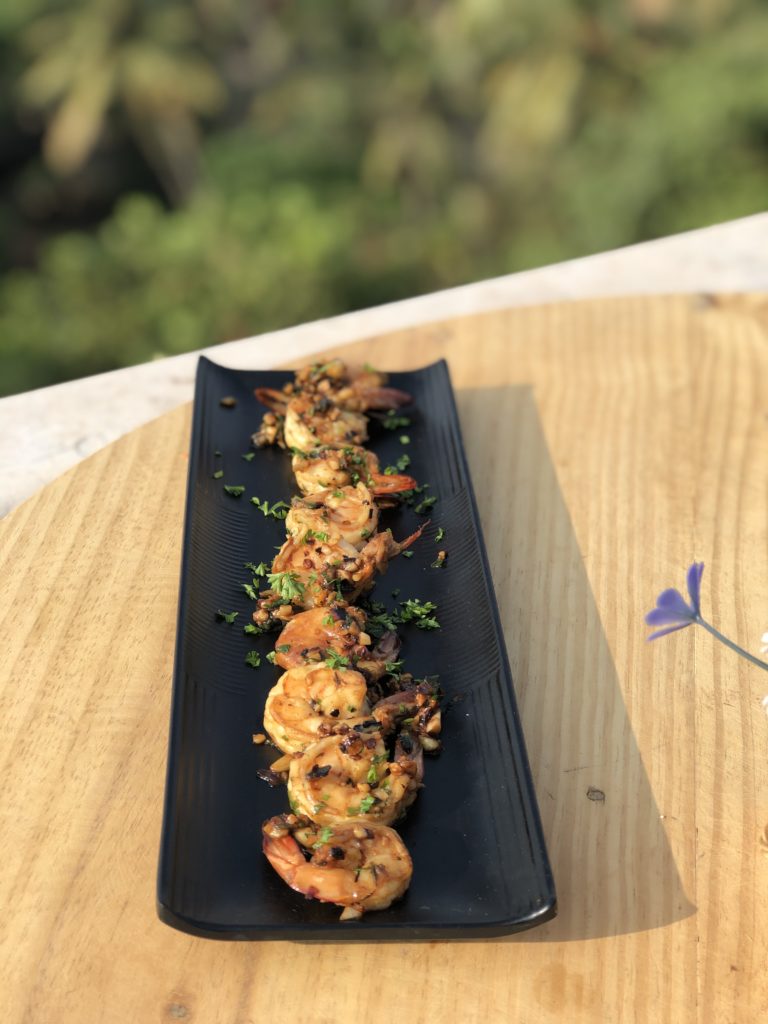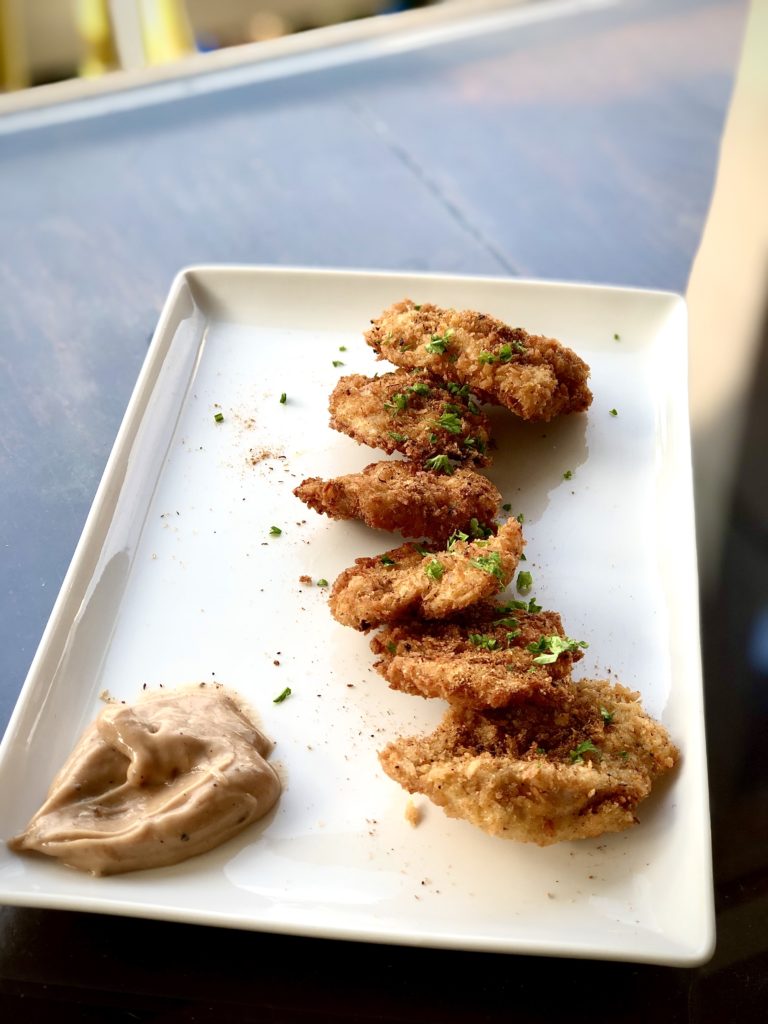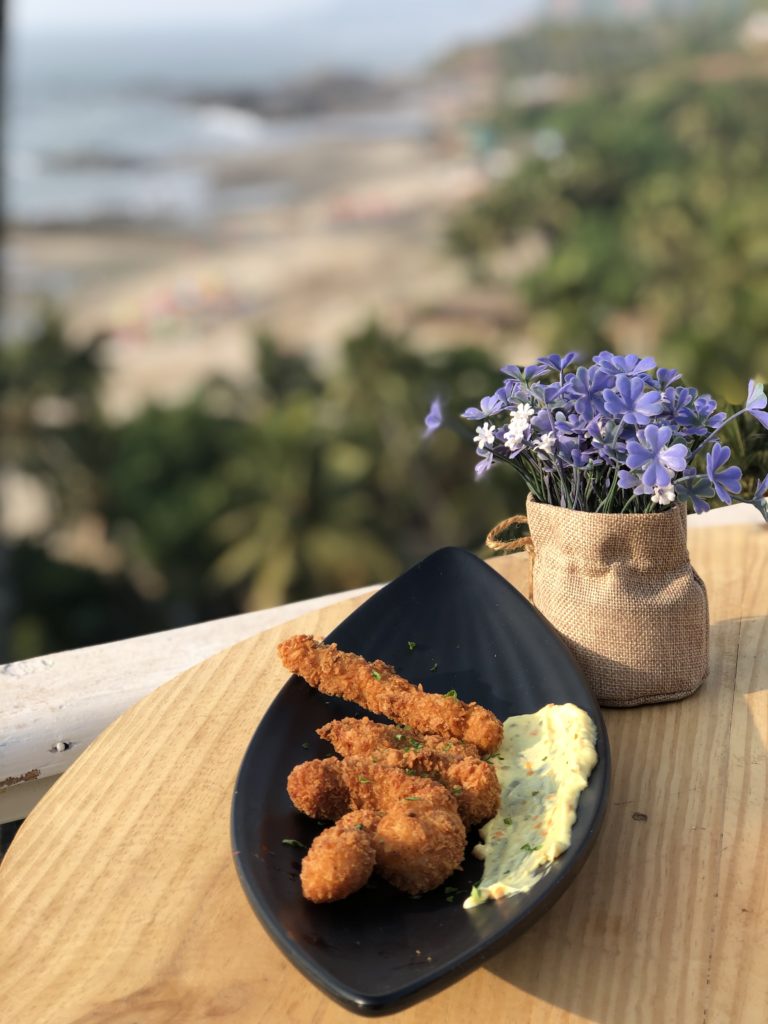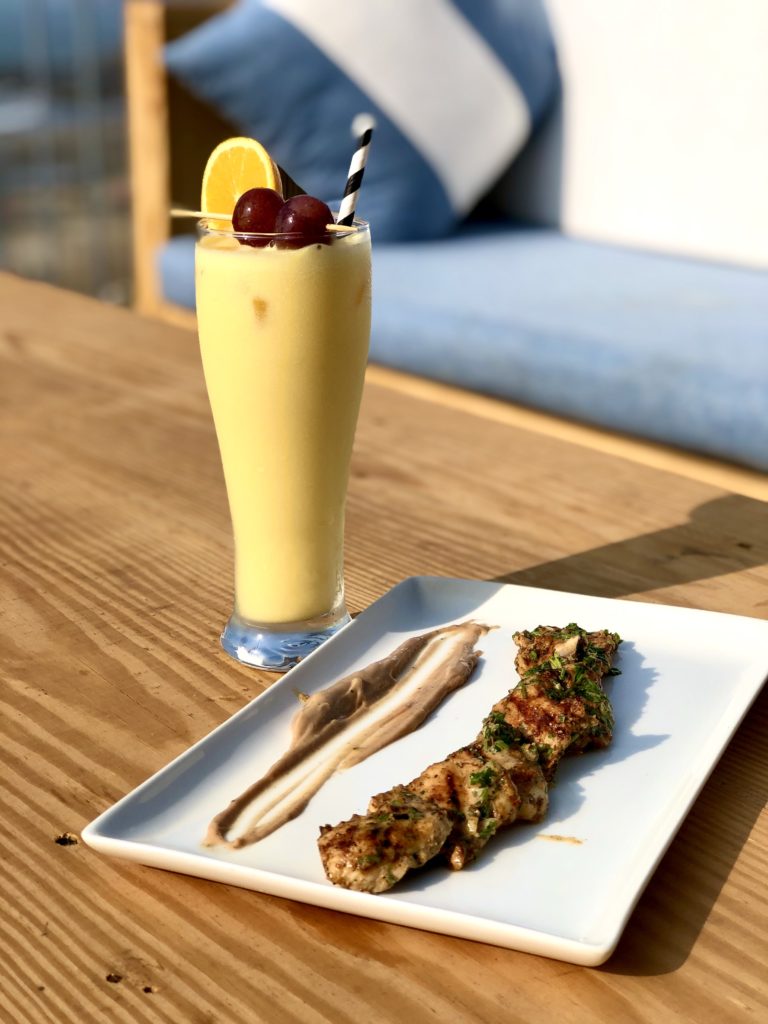 Well, for the main course, we had to wait a little longer than expected, nevertheless, whatever came was delicious so I am ignoring the delayed service. We tried the Thai Green Fish Curry and Chicken in Mushroom Sauce with Steamed Rice, and everything was perfect. Sadly there were no desserts on the menu and hence the meal seemed a little incomplete.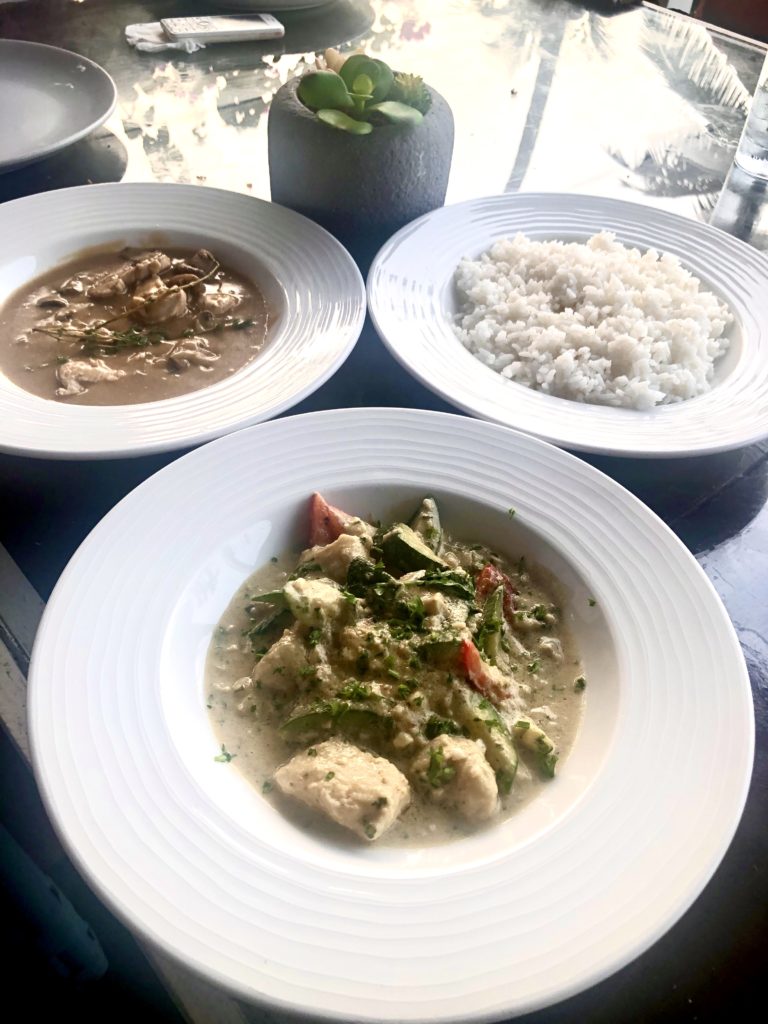 Overall, it was an experience worth our while and I do recommend a visit to this place. I am quite sure you all will enjoy it.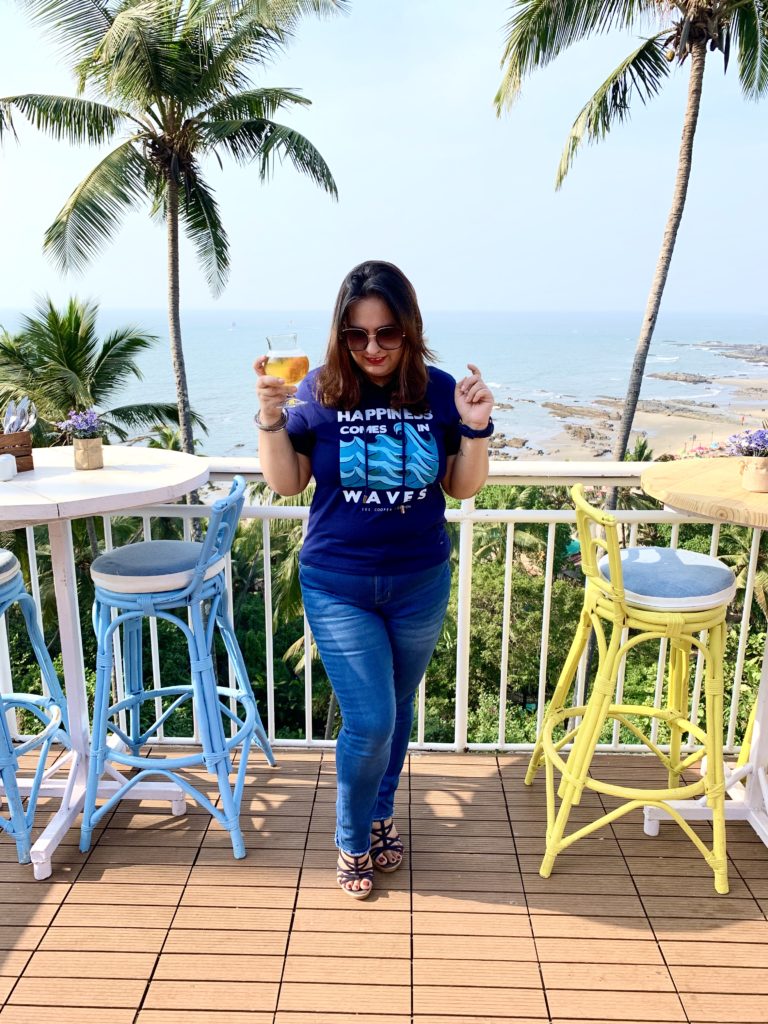 Phone number
+91 9873234586
Table booking recommended
Cuisines
Average Cost
₹1,200 for two people (approx.) Exclusive of applicable taxes and charges, if any, Cash and Cards accepted
Address
11, Ozran Beach Road, Vagator, Goa