So now as I am on a health roll, soups and salads make a very important part of my diet. I keep experimenting with different favours of soups and keep trying mixing and matching the ingredients.
Here is a recipe I tried over the weekend and turned out really good, simple, flavourful and full of goodness.
Spinach Soup with Mixed Vegetables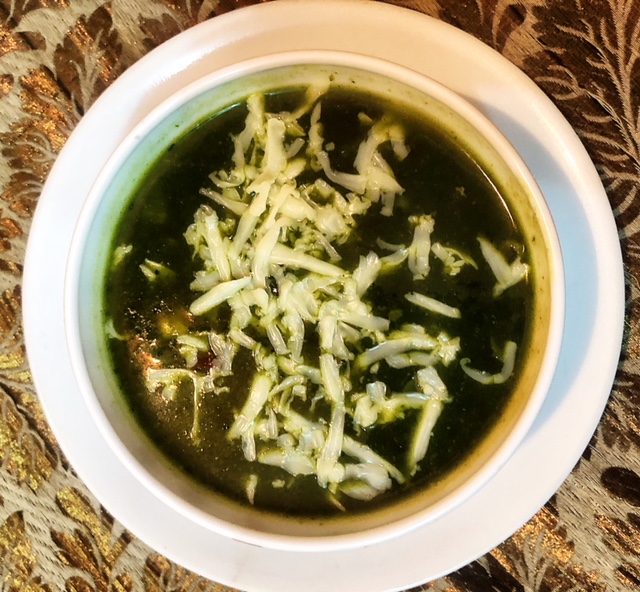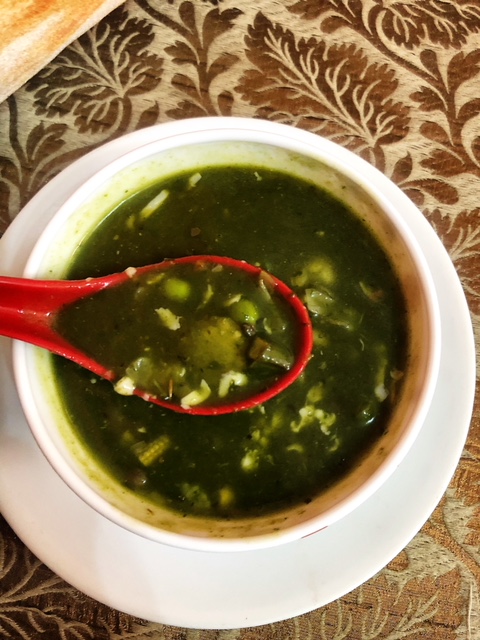 Ingredients that you will need:
Spinach- 250 gms
Garlic Cloves- 3-4
Olive Oil- 2 Table Spoons
Chopped Mix Veggetables- 150 gms( cabbage, carrots, beans, capsicum, corn, peas, cauliflower florets, mushrooms)
Vegetable Stalk- 1 litre
Corn Starch- 1 Table Spoon
Mixed Herbs- 1 Tea Spoon
Paprika- 1/2 Tea Spoon
Salt to Taste
Grated Cheese to Garnish
These ingredients are good enough for 2 large serves
Method
Heat 1 table spoon olive oil in a pan and add chopped garlic to it.
Saute the garlic for about 2 minutes.
Roughly chop the spinach, wash it and then add to the pan.
Saute, garlic and spinach, for about 8 minutes, the spinach would be more or less cooked by now. Turn off the gas, and empty the spinach in a bowl and let it cool down.
Put the gas again on heat and add 1 table spoon olive oil, take all chopped vegetables and cook them for about 10 minutes on low heat. Cover the pan, and cook for another five minutes.
Once the spinach cools down a bit, blend it to a smooth paste with the help of a blender/mixer.
Add this spinach paste to the cooked vegetables and stir it for about 2 minutes.
Add vegetable stalk, or incase you dont have a stalk ready, add normal water. Bring the soup to a boil.
Add spices, and then mix the cornstarch in 2 spoons of water and add to the soup. This will get the soup to a thicker consistency.
Let it simmer for another couple of minutes and serve hot garnished with grated cheese.
Do share your feedback in the comments 🙂