CAPPELLACCI DI ZUCCA : Fresh Stuffed Pasta
Serves 5 portions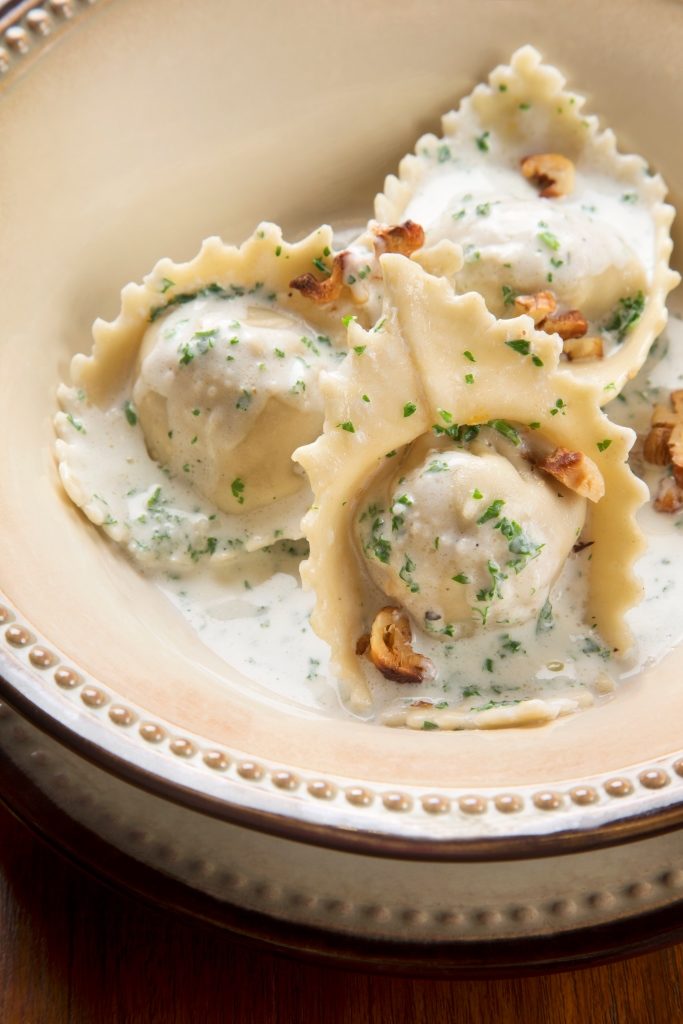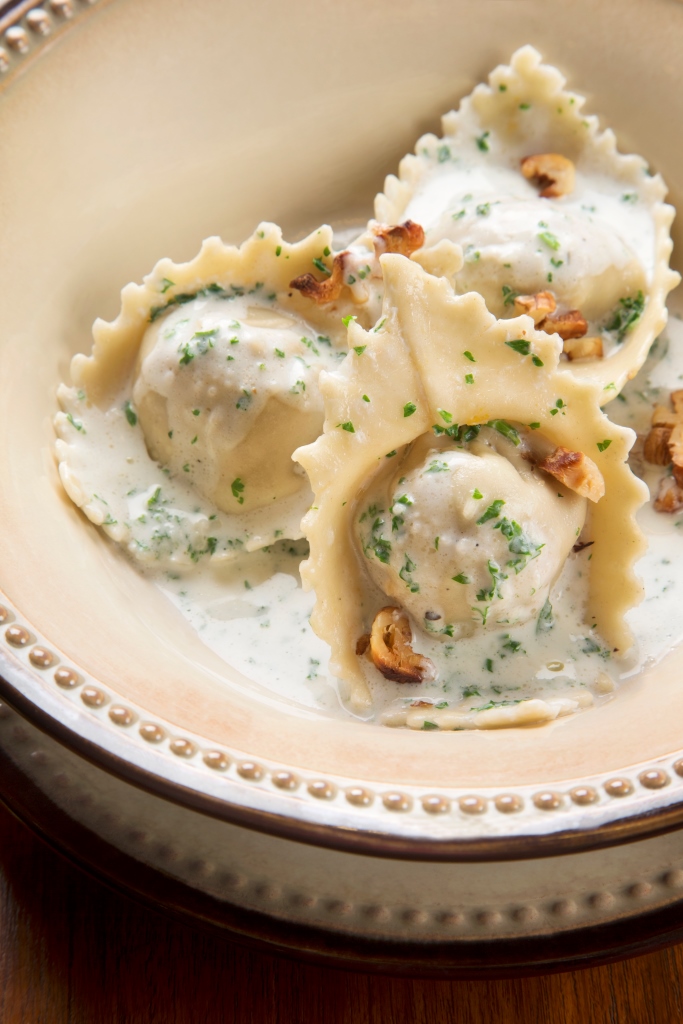 Ingredients
5 eggs
350 grams pasta flour, plus more for dusting
1 tablespoon Olive oil for marination of Butter nut pumpkin
1 garlic clove
600 grams butternut pumpkin
100 grams freshly grated parmigiano reggiano cheese
Freshly grated nutmeg
salt and freshly ground black pepper
100 grams butter
Fresh sage leaves
Method
Making the Dough
Mix Eggs, Flour and salt. Knead Well. About 3 mins should be ok. Keep it for 30 mins.
Making the Filling
Preheat the oven to 375°F (190°C). Lightly oil a baking sheet. Peel and Cut the Pumpkin and scoop out the seeds and cut into small dices Bake the squash for 45 mins along with garlic or until well cooked
Place it in a bowl, mesh it well, stir in the cheese and grate the nutmeg and some crushed pepper corns and mix well.
Making the Pasta
Roll out the pasta dough very thin so as to literally see the yellowish filling inside
Cut the pasta sheet into 2 ½ inch squares.
Place 1 spoon of filling and stick the parallel ends together to form a triangle and then stick the other ends together for form the Cappellacci.
In boiling water, cook Cappellacci for 3-4 mins approximately or Until firm or as they say "Al Dente"
Melt the butter in a pan and add sage leaves
Transfer Cappellacci to the pan, add few spoons of stock if needed.
Check on the seasoning.
Top up with some Parmesan Cheese. Serve Hot.
RISOTTO ALLA ZUCCA Italian Creamy Rice
Serves 5 portions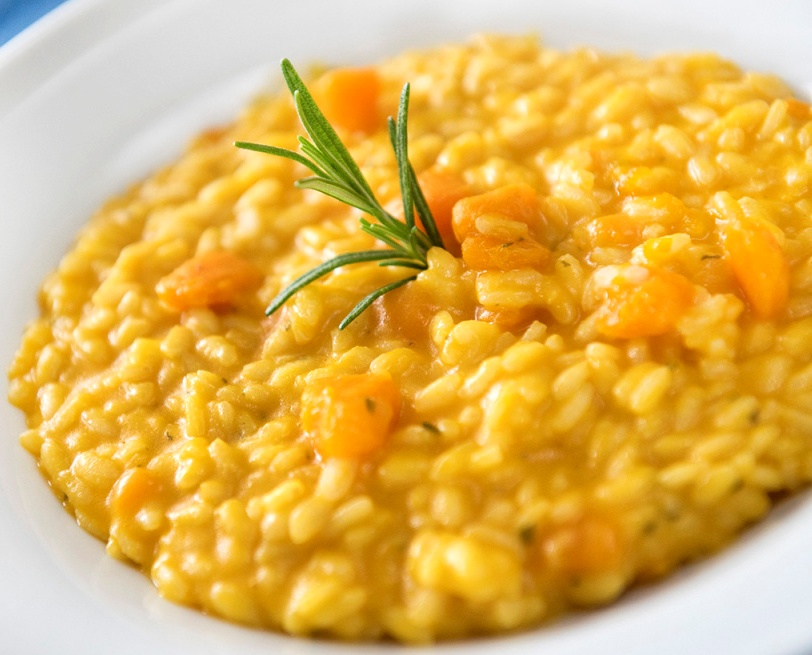 500 grams Arborio Rice
300 grams Roasted Butter Nut Pumpkin
120 grams Butter
100 grams Parmigiano Reggiano Cheese
2 grams rosemary leaves
2 cloves of Garlic
3 table spoon chopped Onion
1.25 ltr Stock
Salt
Pepper
Method
To the pan add butter, garlic and onions. Sauté till transparent
Add roasted Butternut Pumpkin and Arborio Rice
While stirring, keep adding stock in the batches of 250 ml each
Once half done add rosemary leaves
After adding all the stock OR nearing Rice being soft add Parmesan Cheese
Check Seasoning and add crushed black pepper
Serve Hot