Hey Delhites,the monsoons are here, the advent of the rainy season. When one talks of rains invariably the thought of piping hot tea and pakodas comes to mind at least here in North India. And keeping exactly the weather in mind Kopper Kadahi at Rajouri Garden have come up with a special Monsoon menu curated by Celebrity Chef Akhshay Nayyar.
The specially curated menu for Monsoon festival will be available till July 30th, so don't forget to hop on at Kopper Kadai before that, make the most while the season lasts.
Not just food, but the place is aesthetically decorated n cosy atmosphere created over two floors of the place makes you feel at home. Experience for yourself the efficient services of a real courteous staff in a super cool ambience with some extraordinary dishes created with love n passion.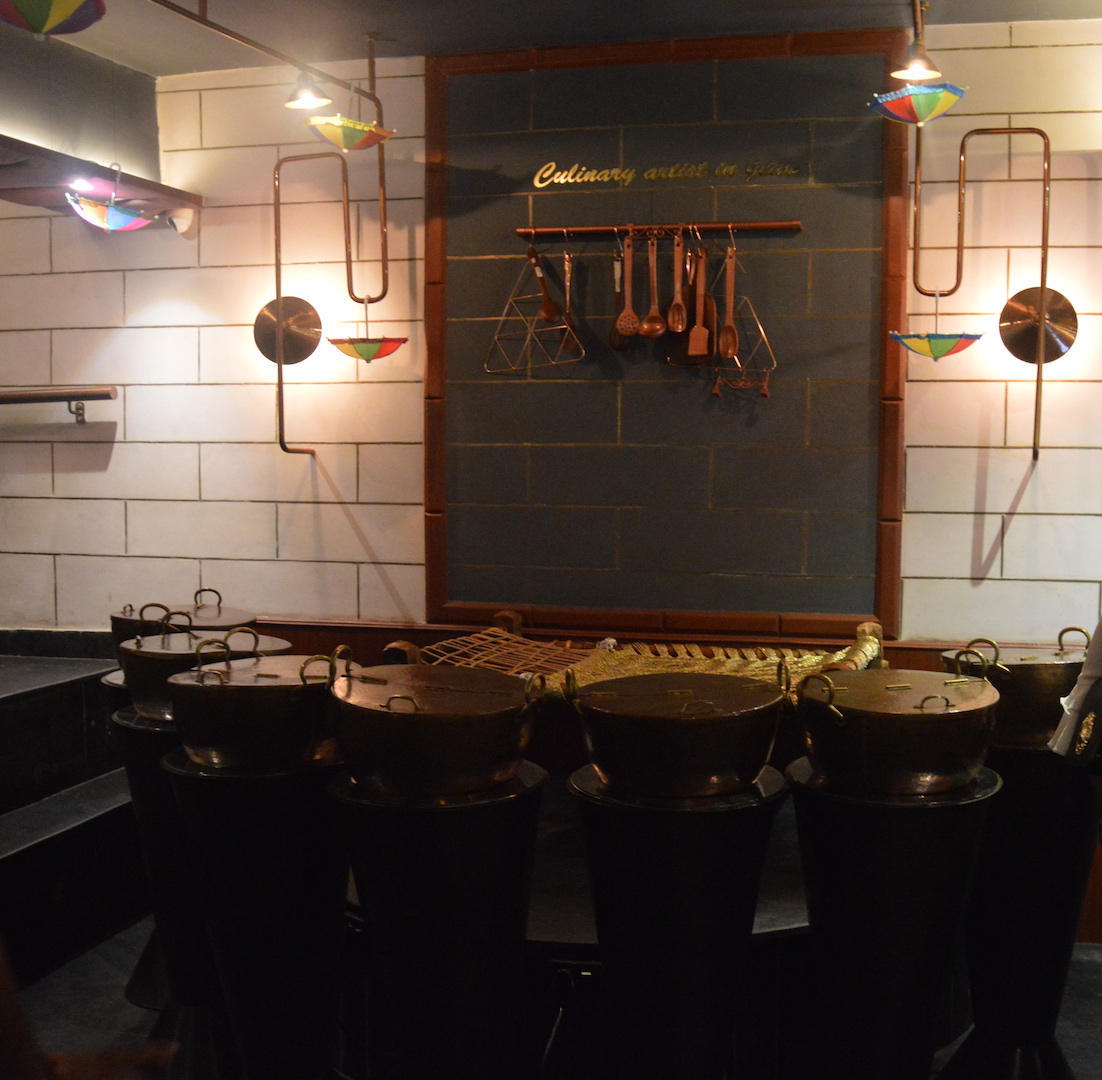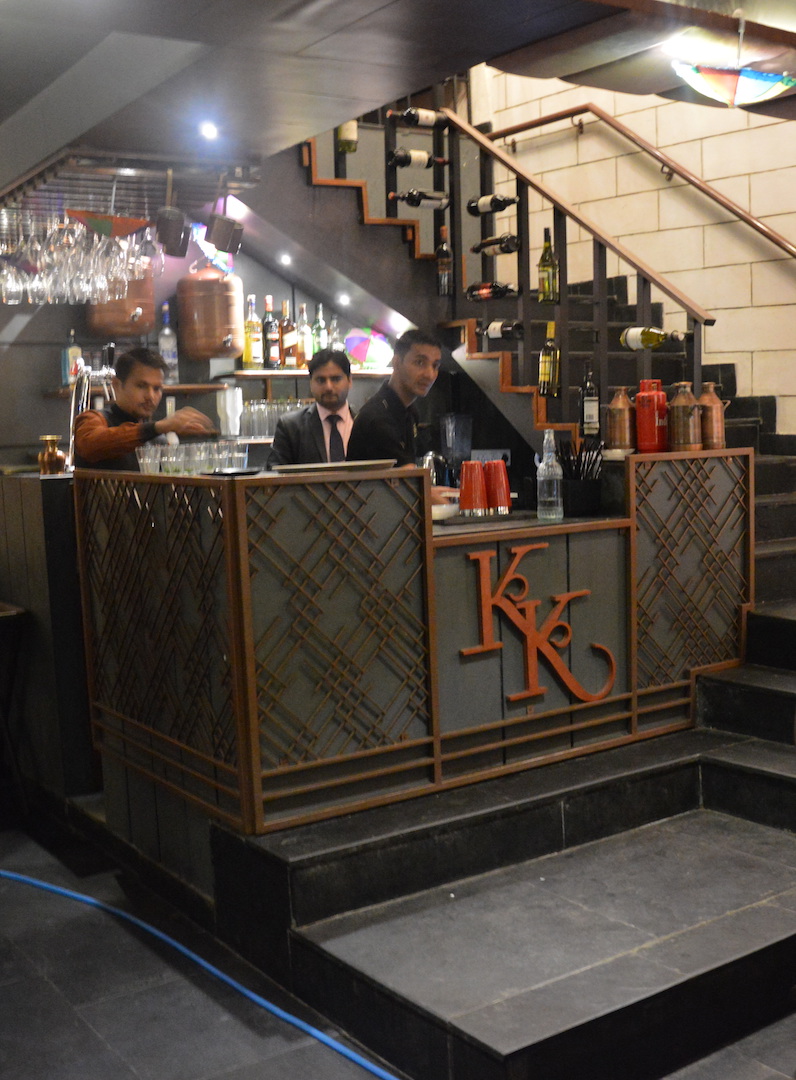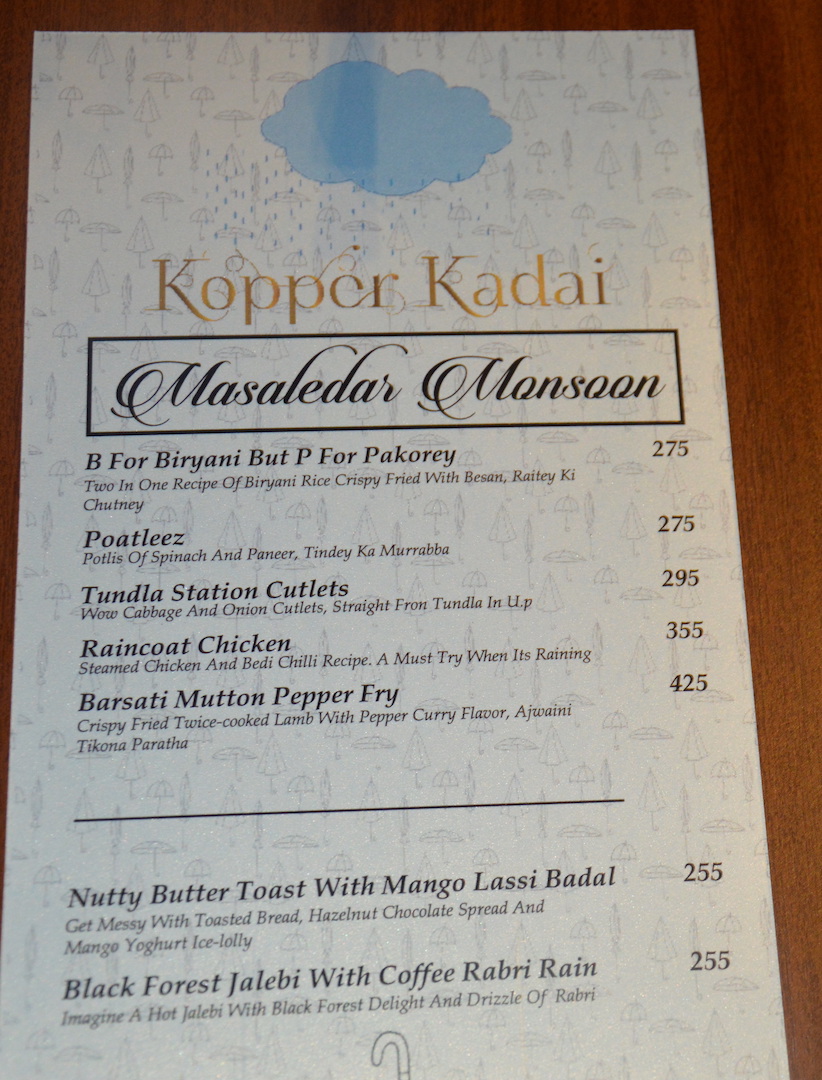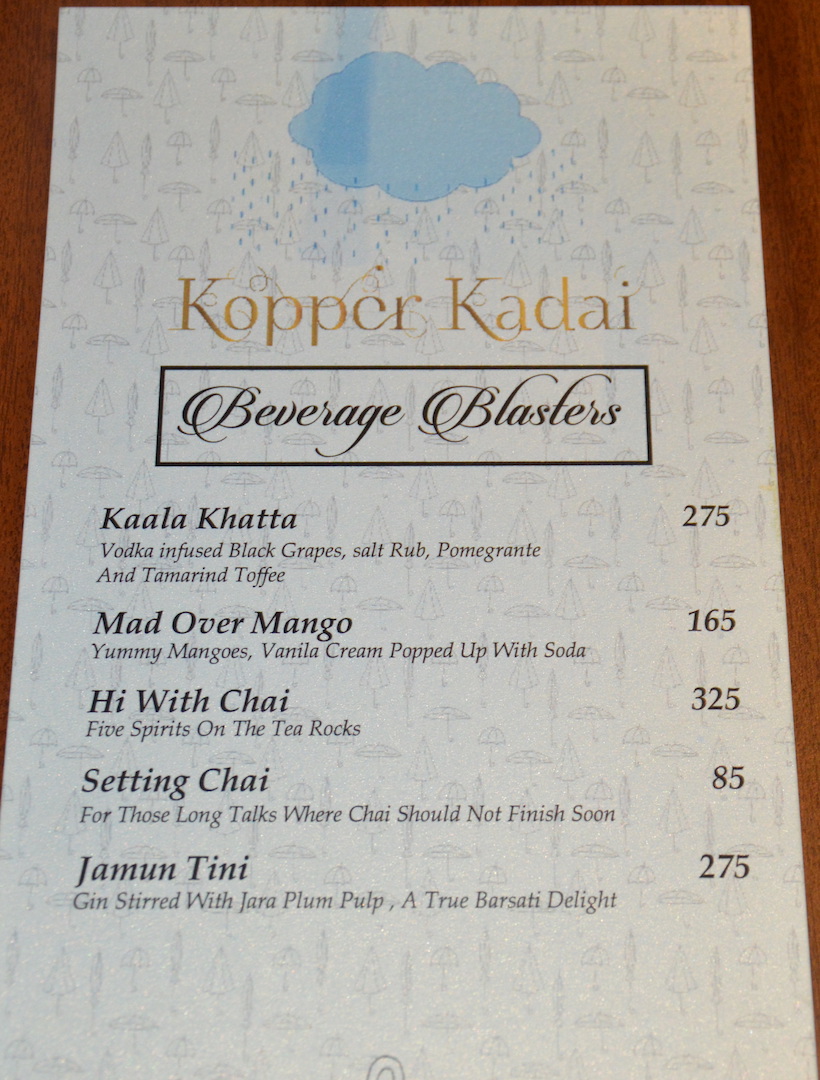 A simply wonderful culinary delight with a selection of veg n non veg dishes and a variety of supercool drinks.
The special Masaaledar Monsoon Menu boasts of some mouth watering delicacies like
First n foremost The Chillar Chai, a lovely concoction made out of churned ice, lemon, honey n masalas, this one is an absolute must. The bite sized samosa was a delight stuffed with gobhi.The Biryani pakoda was another innovative and delicious offering.
The poatleez, stuffed with cottage cheese n spinach was lip smackingly good. The Tundla Station Cutlets and Raincoat chicken were a treat to be savoured. For me the outstanding dish was the Barsati Mutton Pepper Fry. Simply superb, the mutton done to perfection.
The Hi chai with pakodas and the cool Mad over Mango were truly satisfying to the palate.
The kaala khatta with Vodka infused grapes, pomegranate n tamarind toffee is cocktail to watch out for. The Jamun Tini a Gin stirred Jara Plum pulp was a really delightful mix.
[easy-image-collage id=7727]
[easy-image-collage id=7728]
If you have appetite for more, a decent buffet comprising of main course Indian dishes was also laid to satiate your taste buds. And I can say that the food was overall very well prepared and surely gives the authentic Indian flavours to its best.
[easy-image-collage id=7729]
All in all a wonderful culinary experience. The rain dance show prior to the main event was truly a spectacle. Come on Delhites Rush to Kopper Kadai for an extremely pleasant experience and enjoy monsoons like never before.