Normally, we don't think of a lifestyle shop and food together, for most of us they are two different things and we have to go separately for eating and shopping, but If I tell you about Artjuna, it offers more than just food, its a perfect place to shop apparels, fashion accessories and even furniture, yes you read that right, Artjuna has all this and a lot more to offers its visitors.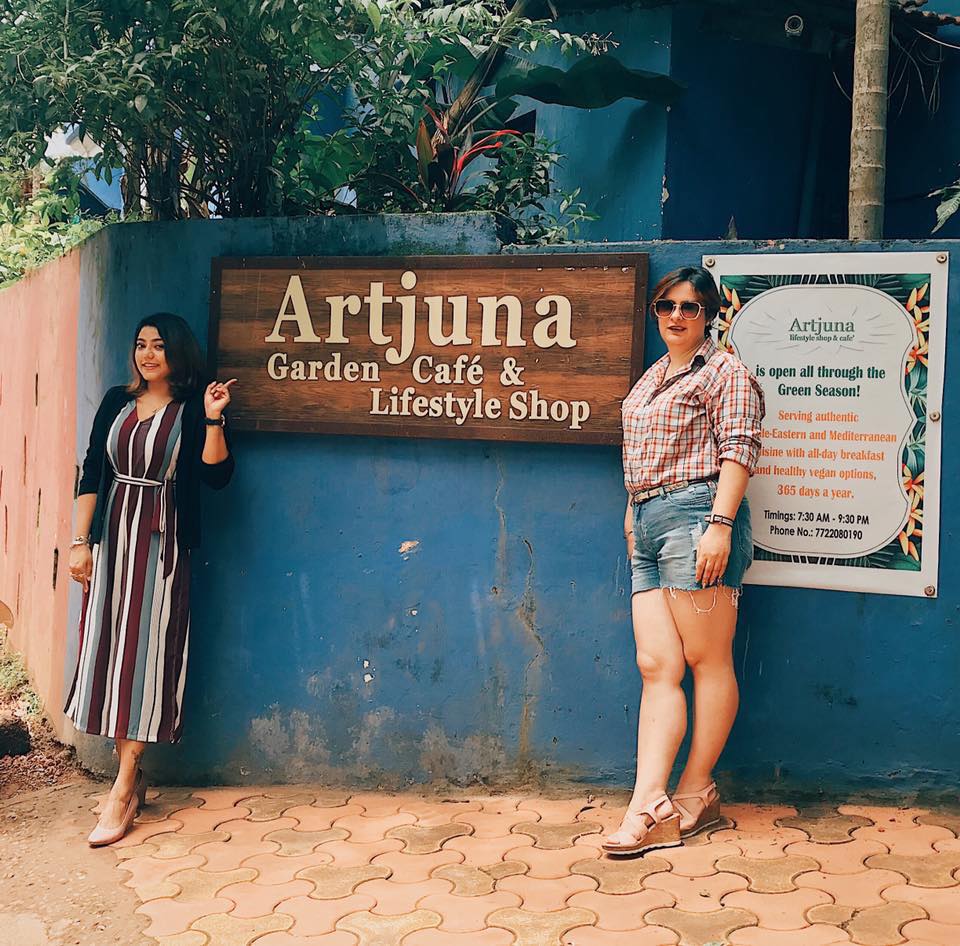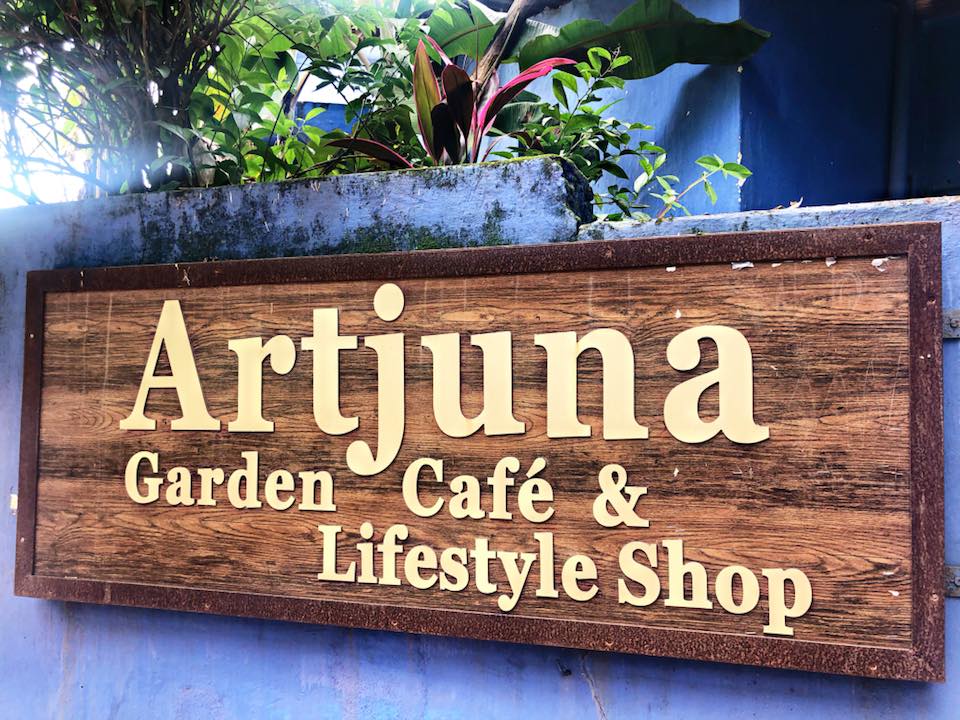 Right from the entrance, the warm vibes engulf you, the place has such a colorful and vibrant feel to it that one can simply spend hours chilling there. I am sure once you step in, you make up your mind right then, that you don't want to leave soon. It's a place that holds your attention and keeps it intact until you leave and even after that. For me, Artjuna has been a wholesome experience. The Bohemian fashion apparel, accessories, and furniture is something that Moshes and his wife Anastasia, two passionate people who own the place, have collected over the years. Their love for art and classy things is evident in their collection. If you really take a closer look at the items on display, they give you a feel of a very personalized collection, it's not that they have just picked up anything and everything to fill up the place, but its a very selective and tastefully placed collection.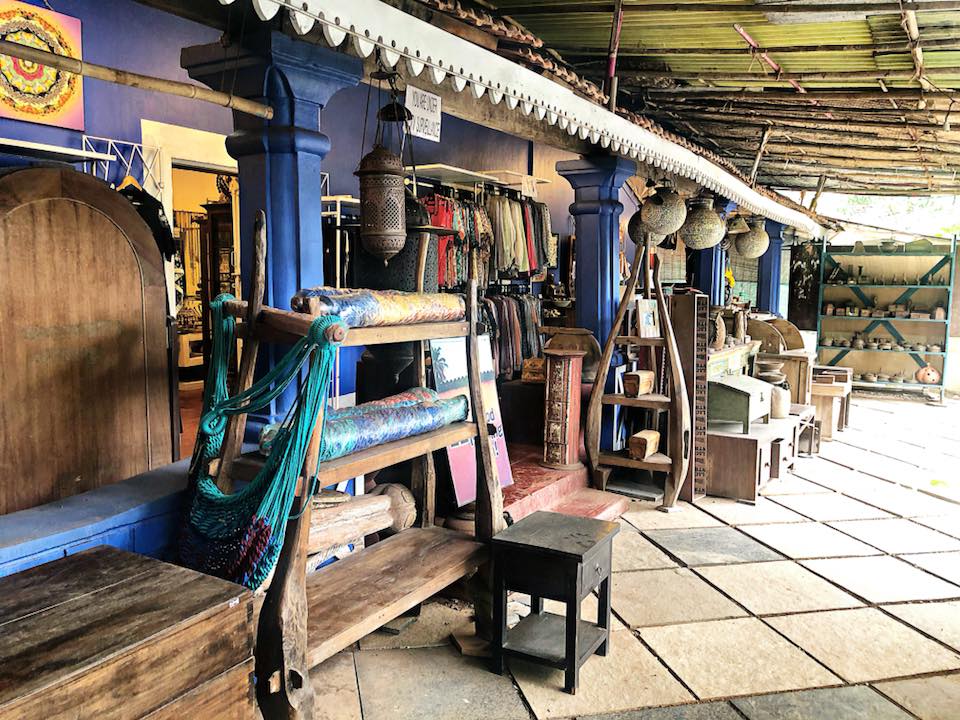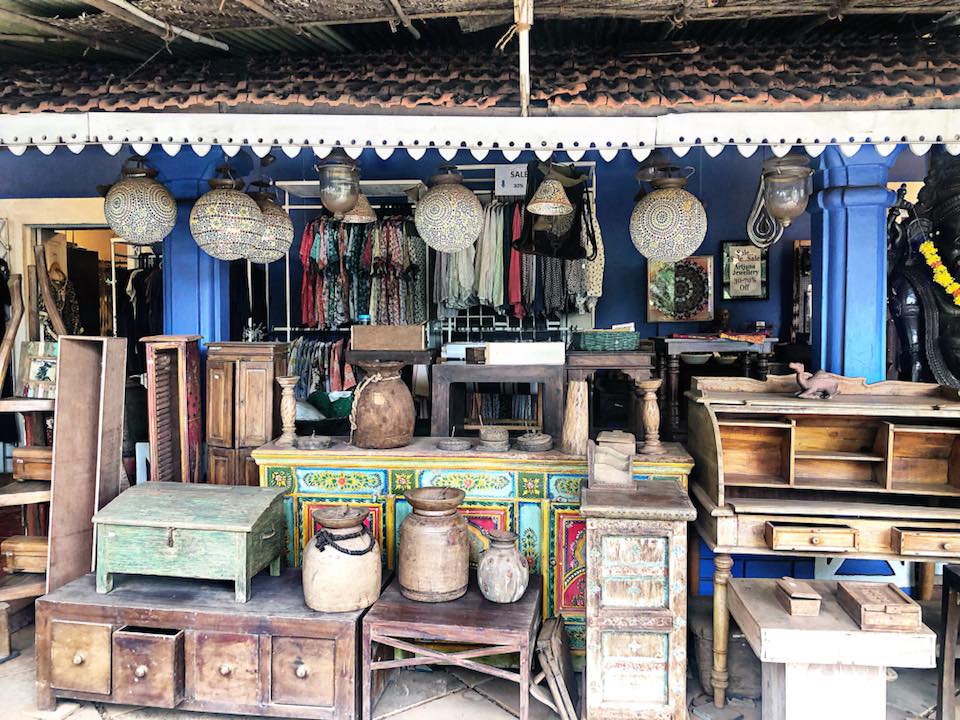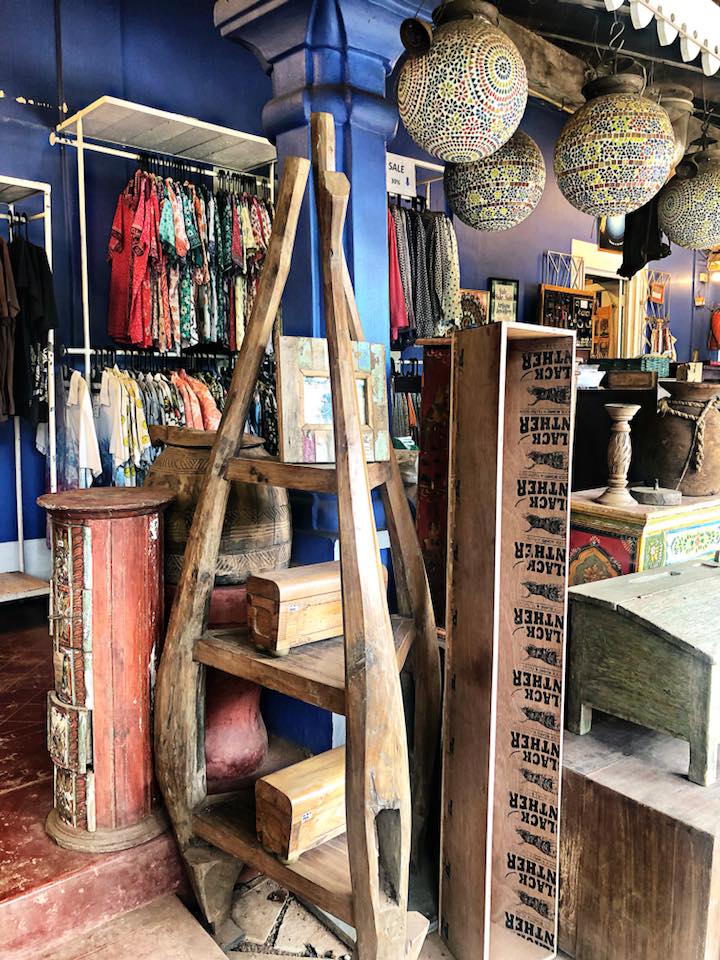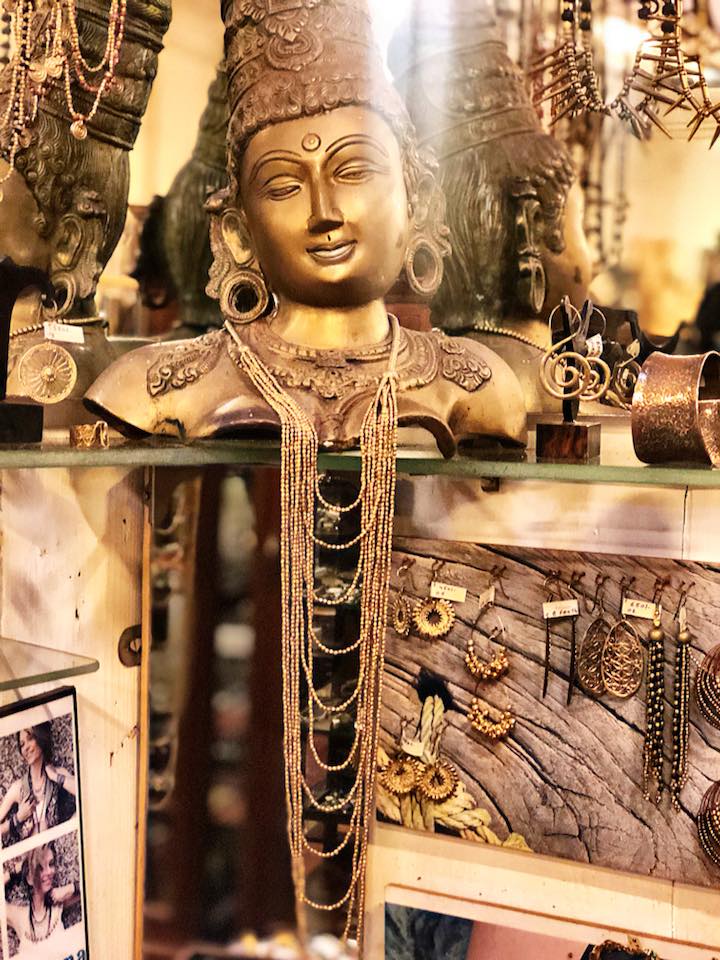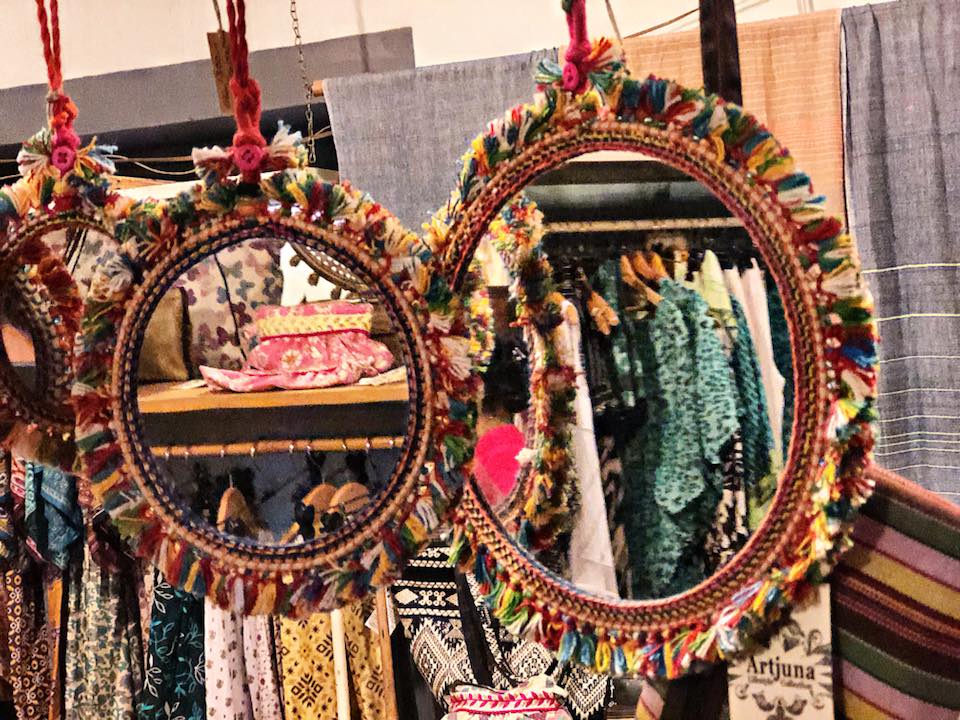 An old Portuguese house that has been converted into this lifestyle shop and restaurant also houses a decent sized library for book lovers and also a place for yoga and recreation.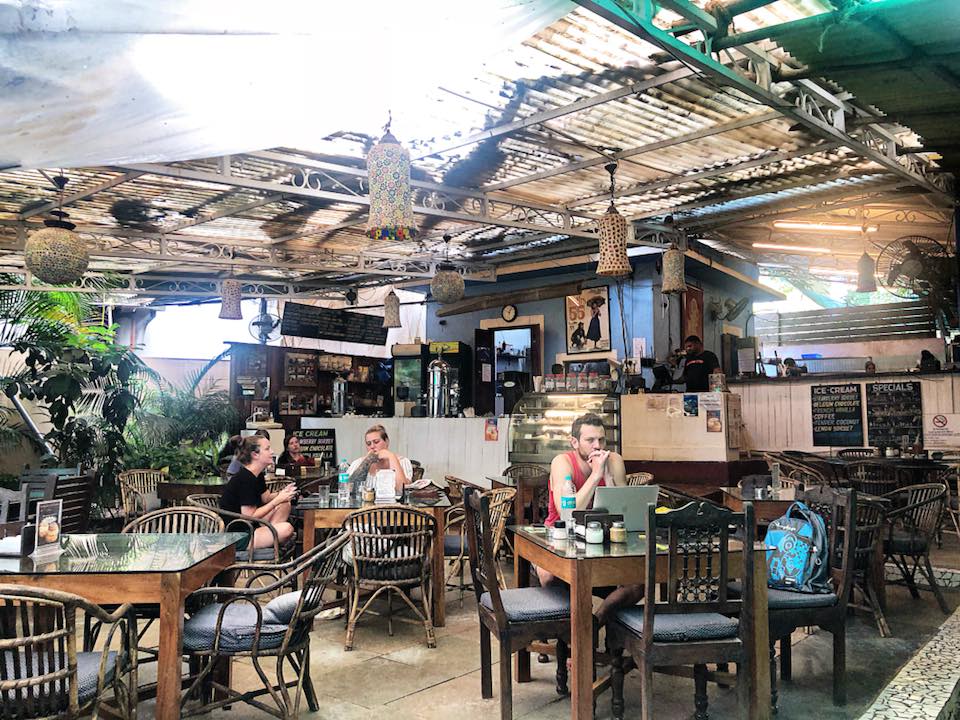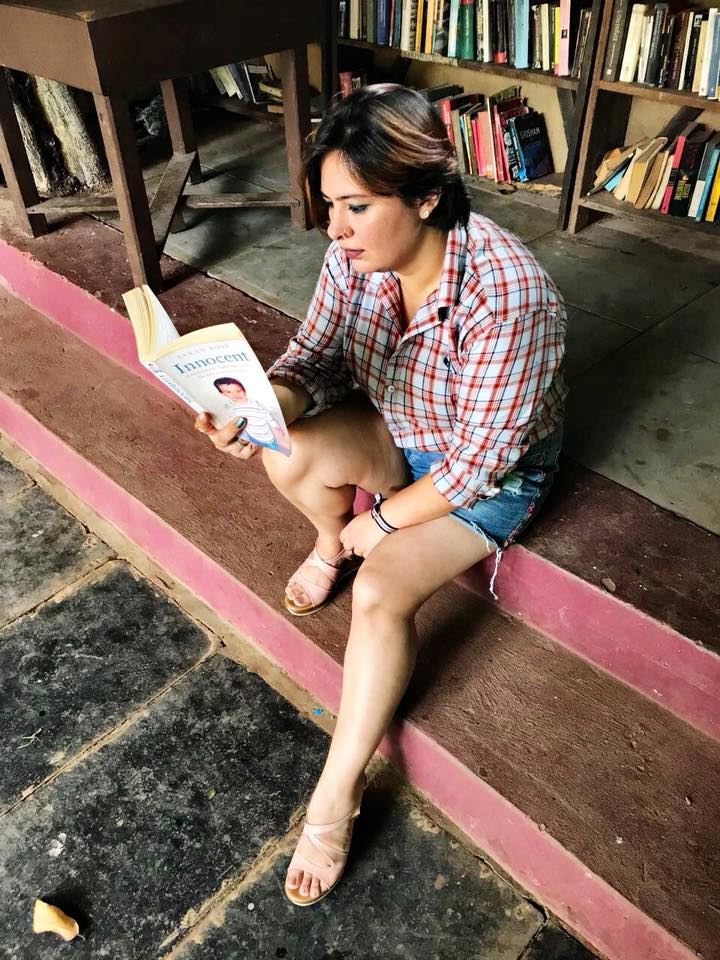 Coming to food, Artjuna takes great pride in not just saying but maintaining high-quality standards in all their food items. They strictly use fresh farm produce, seasonal vegetables, extra virgin olive oil, imported tahini and wild honey to prepare healthy meals. They serve Meditteranean, Israeli and Lebanese cuisines. This garden ambiance adds to the overall appeal of fresh serves and healthy food. Every juice that you order at Artjuna, is prepared right after you order, nothing is pre-prepared and kept and hence the freshness is always guaranteed.
I began my culinary experience by ordering a Watermelon Salad with Feta, as it has been one of my all-time favorite dishes and Artjuna totally lived up to my expectations. The best part was the Feta, it was perfectly balanced and not over salty as most of the places serve. To go along, I settled for the Energiser, a combination of beetroot, carrot, orange, ginger and some cinnamon which gave the kick to this fresh juice.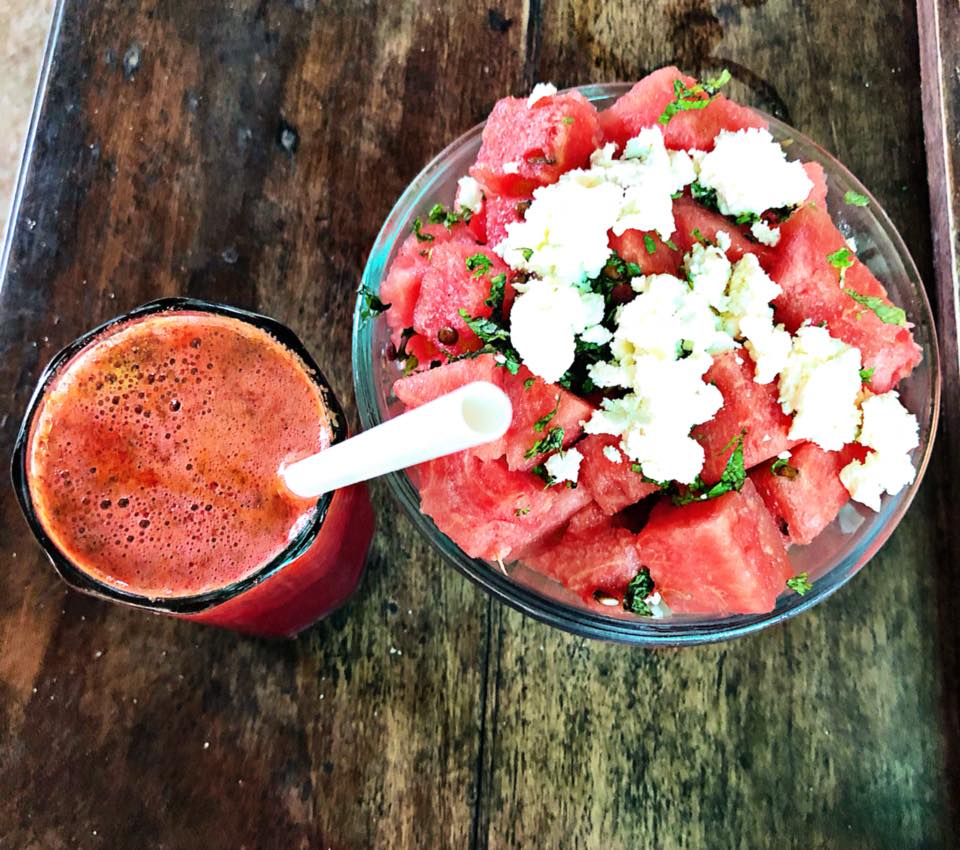 Followed this up with a Mazzet Plate, served with Pita Bread, this platter had a perfect selection of Meditteranean flavors, with a smooth tahini, greek kalamata olives, olive pate, feta cheese and mixed vegetable pickle. It makes for a really delightful dish and is surely a must try.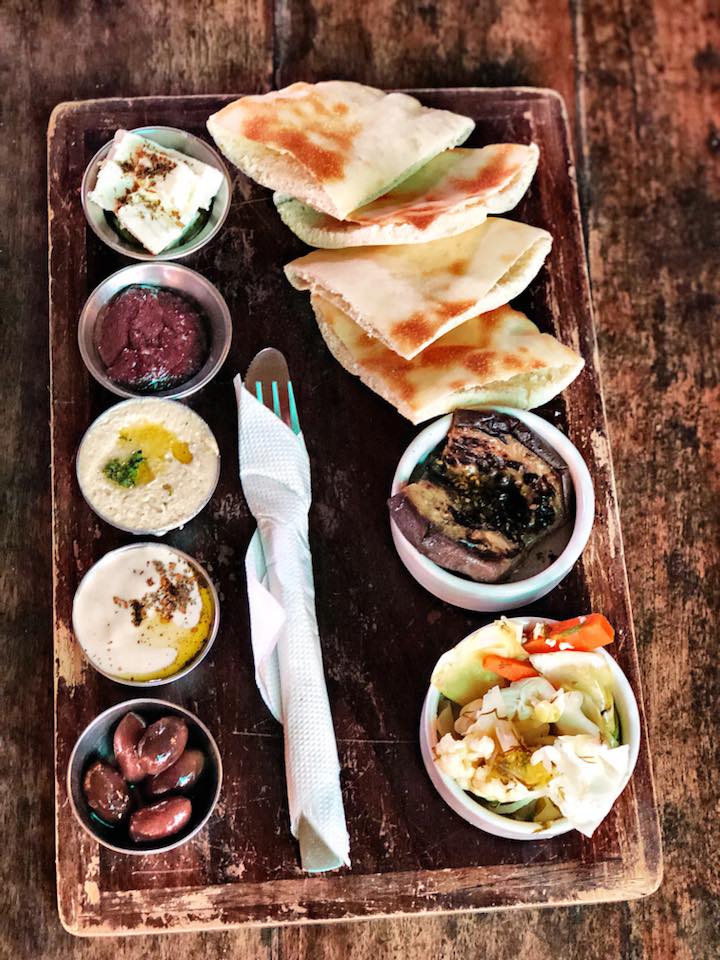 Baba Ganoush was another dish that I tried, flame roasted eggplants, creamed into a thick paste with tahini, and seasoned with lemon juice and extra virgin olive oil, this makes for a flavourful dip to enjoy with pita and I loved it. The creaminess was almost mouth melting.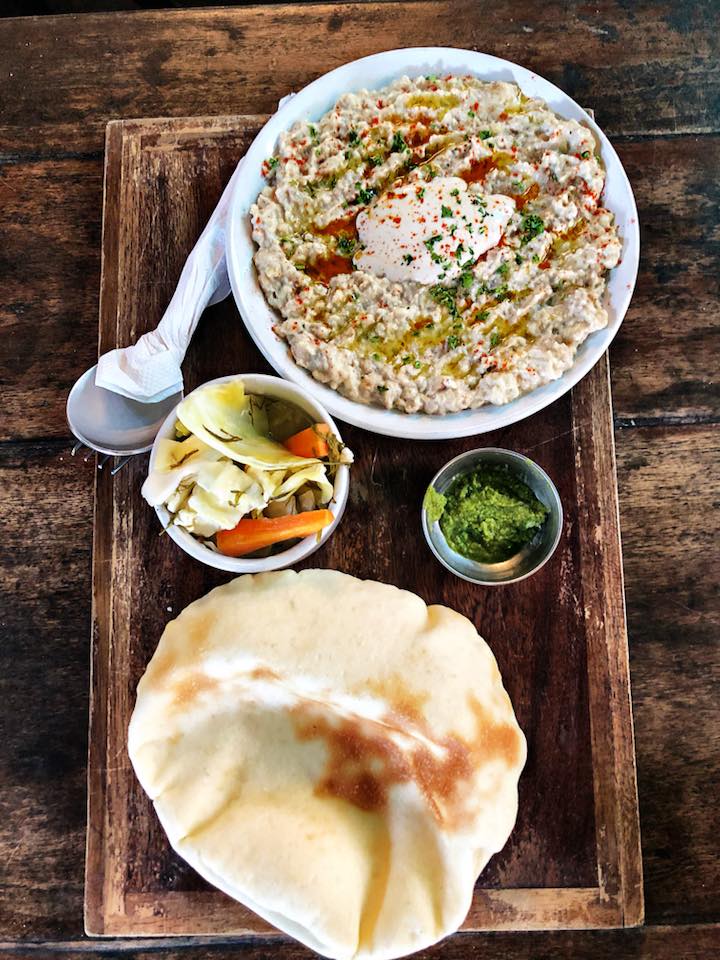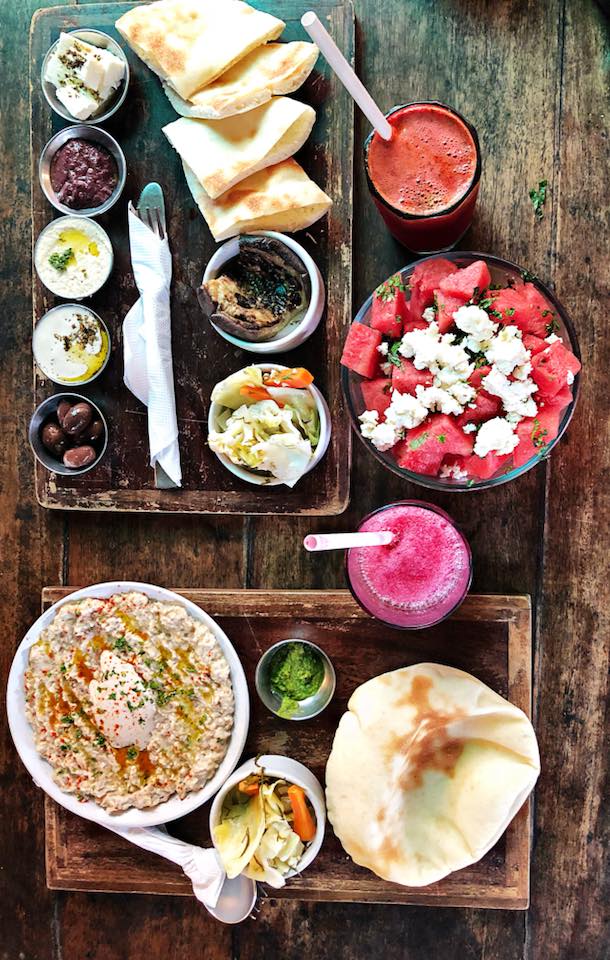 A chocolate fondant cake with vanilla ice cream and a chocolate eclair is what made for the amazing desserts. The cake was so soft and fresh, that the quality of the products used was once again brought to notice.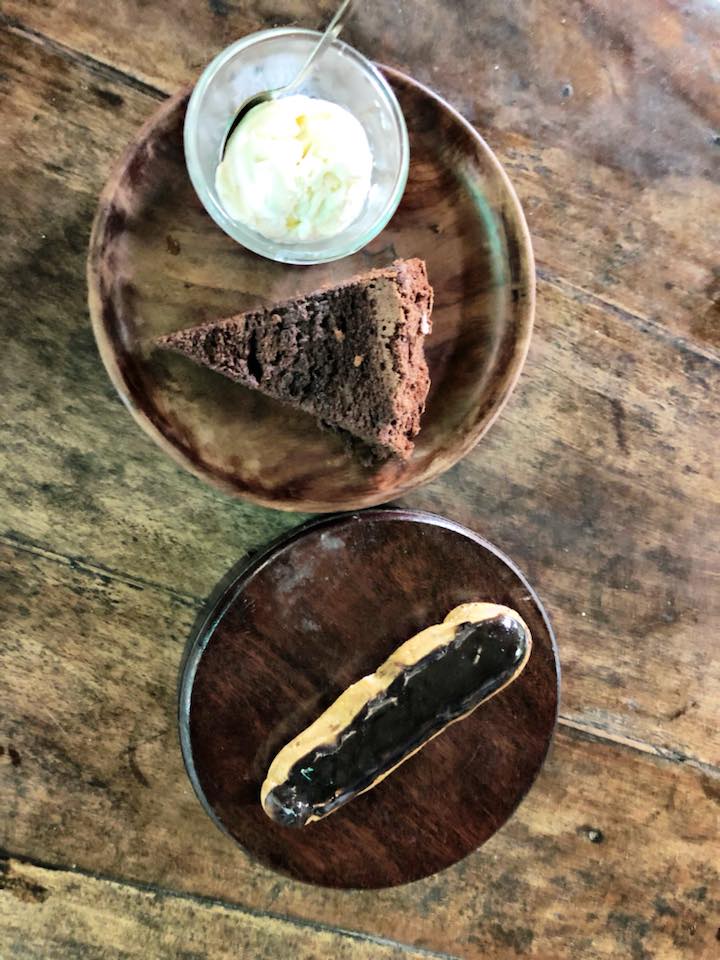 The place has its own charm and I insist on a visit at least once, the second time you would not require any conviction from my end :). The food, the ambiance, the warm people, the lifestyle shop, the books and a couple of dogs and cats will give you more than you need to enjoy a day out. Trust me on this one, not that you shouldn't trust me on others ;), but do give it a try, it will be worth your while.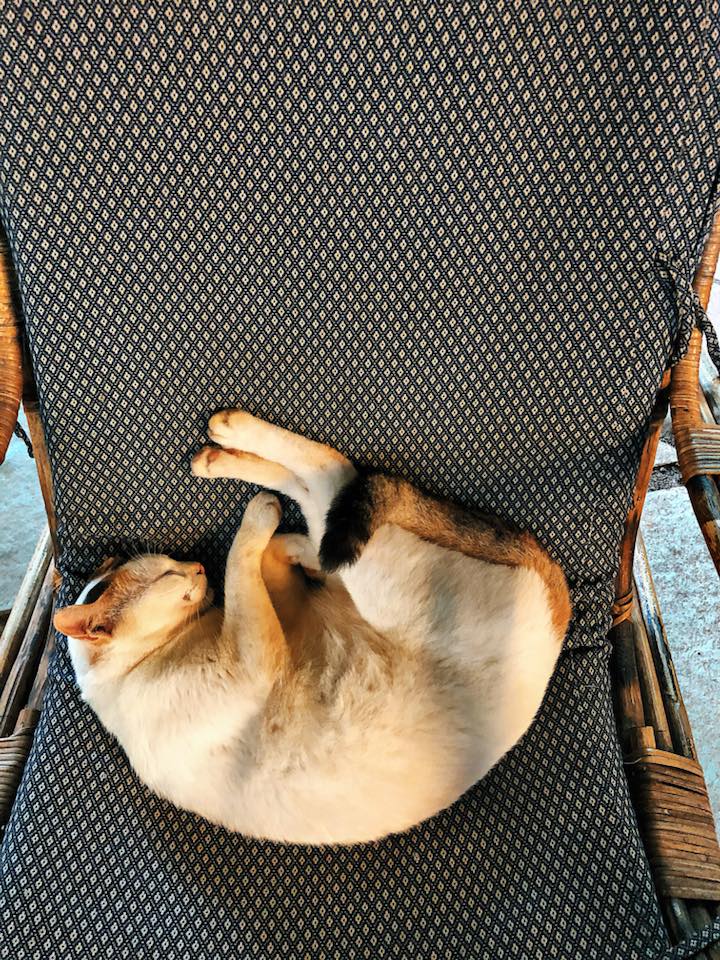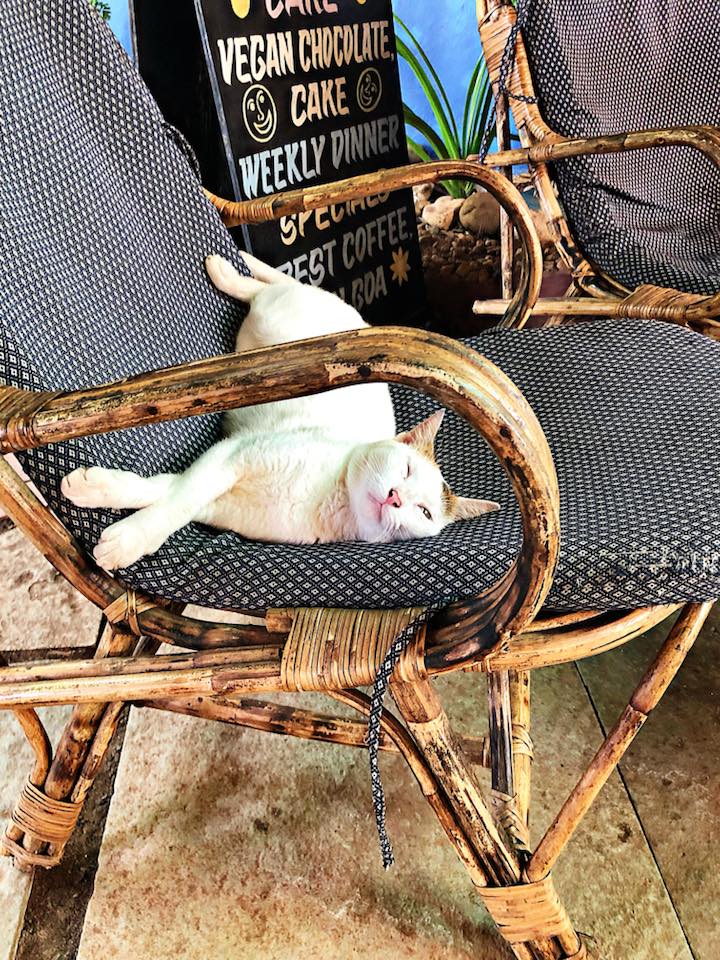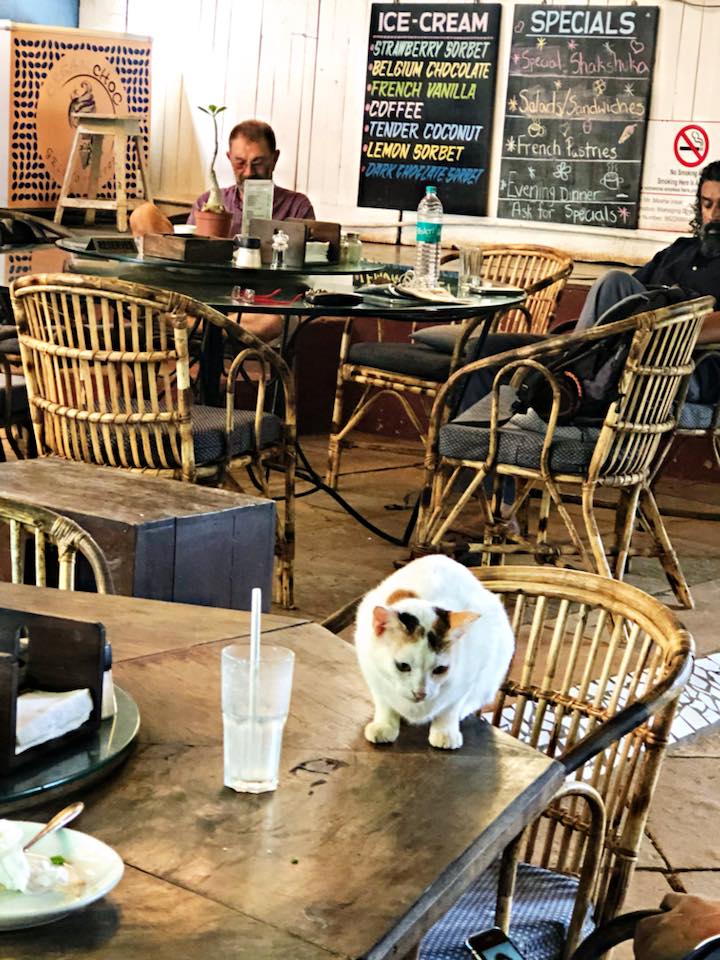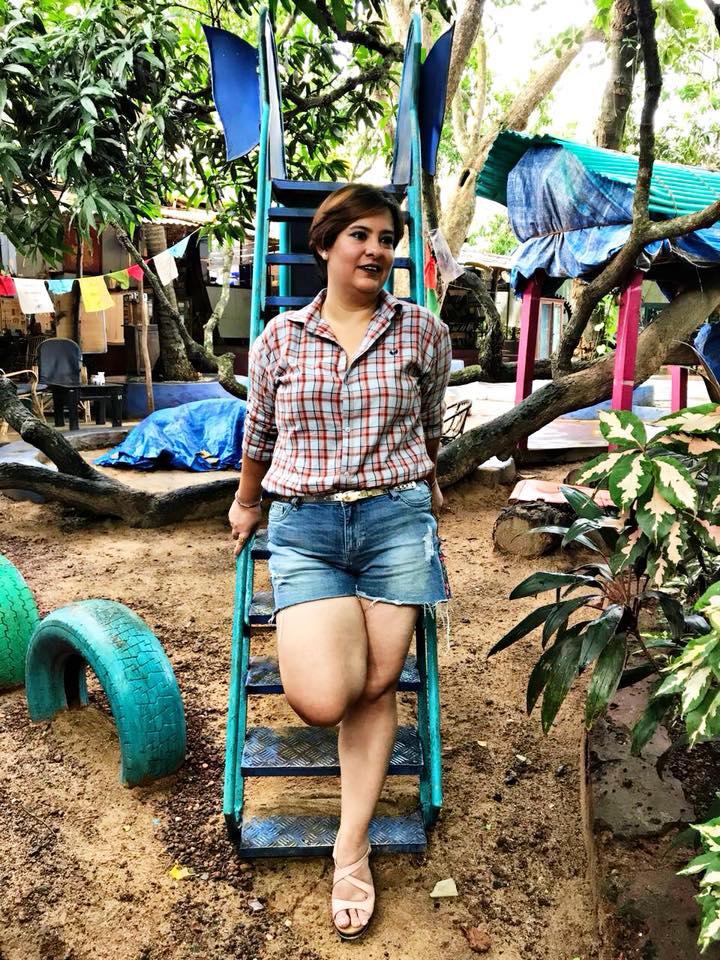 As far as I am concerned, I enjoyed myself thoroughly and look forward to visit the place soon again. Let me know what you think about it, have you visited it yet, or is it on your list now?