Fancy making a statement this fall with your outfit? Well, then corduroy skirts are your answer. Corduroy skirts have been in fashion for a very long time. In fact, many retro outfits boasted of skirts in corduroy paired with a frilled top. When it comes to corduroy skirts, Taylor Swift is the real icon. While this singer has been known for her courageous fashion and obsession with chic retro clothing, Taylor Swift was seen many at times in public with outfits of short corduroy skirt.
Beginning in the 20th century, skirts were a huge thing among the working women. It was comfortable to walk in and easy to handle. They also formed the basic outfit for family occasions and more. However as fashion trends waxed and waned, skirts slowly lost their game to the denim that was revolutionizing the industry. Skirts, including that of corduroy, were sidelined to special occasions. But they did have their identity and has been in style in a minimal sense. This fall let us rediscover corduroy skirts and their antique charm, to add to the wardrobe.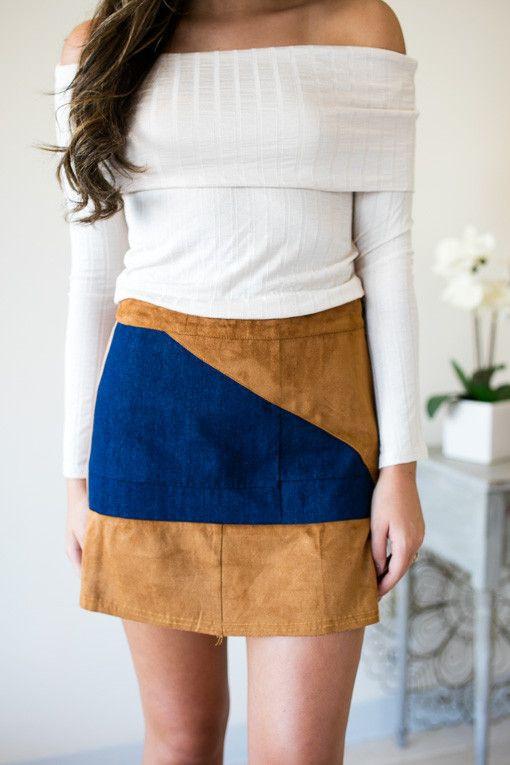 Fall being the season will a cool weather, corduroy skirts are perfect for your attire. Comfortable fabric, with its velvety and ridged texture, these will keep your warm without having to cover in multiple layers of clothing. Unlike skirts of other fabric, corduroy ensures that the skirt is firm and steady. Being corduroy, these need to not be iron as well. Since the fabric is quite heavy, having a fully fledged, a complete pleated skirt can add a lot of weight to your skirt. This is why corduroy skirt comes with fewer pleats or no-pleat designs. In this respect, buttoned down corduroy skirts are a real trend.
How to Wear Them?
Picking the right color is essential when it comes to matching a skirt and top. As for corduroy skirts, the usual trends are. dark shades paired with a light or pale colored top. However, this doesn't mean that you should stick to the clichés. Corduroys are brilliant in gray and pastel shades too. If you are a person of retro tastes, a brown corduroy skirts would do you well. Team this up with a beige blouse and you can indulge in your retro-ness.
For short corduroy skirt designs, you can pair it with a full sleeve body- hugging sweater for a trendy look. If you are going for mid length or longer designs, you have a plethora of options. A crop top would pair well with a long corduroy skirt, at the same time, lending a designer look to your outfit. A shirt tucked in would be another way to make your corduroy skirt outfit splendid!
lotusboutique.com, has an amazing collection of corduroy skirts to compliment your fall outfit. Browse their catalog of fall collection to find your perfect skirt. Handpicked by their designers, these belong to the latest trends in fashion. Shop for the trendiest corduroy outfit at lotusboutique.com, the one stop for all your fashion needs!