Backyard Class is a concept introduced by Tallulah D'silva in order to teach about life sciences beyond classrooms and books. Tallulah D'silva, an architect by profession has done some wonderful and notable work in sustainable building, environment, heritage, writing, travel and her mission to make Green Goa.
In The Past
I first met Tallulah 2 years ago when she was conducting Eco-Walks during Serendipity in Goa. I attended almost all days of that eco-walk and from learning about various natural springs to the heritage of Goa, to understanding, witnessing and almost practically understanding the concept of salt pans and making of organic salt and learning about the ecology of a beach and mangroves, those 7 days of eco-walk were an experience that I cherish till date.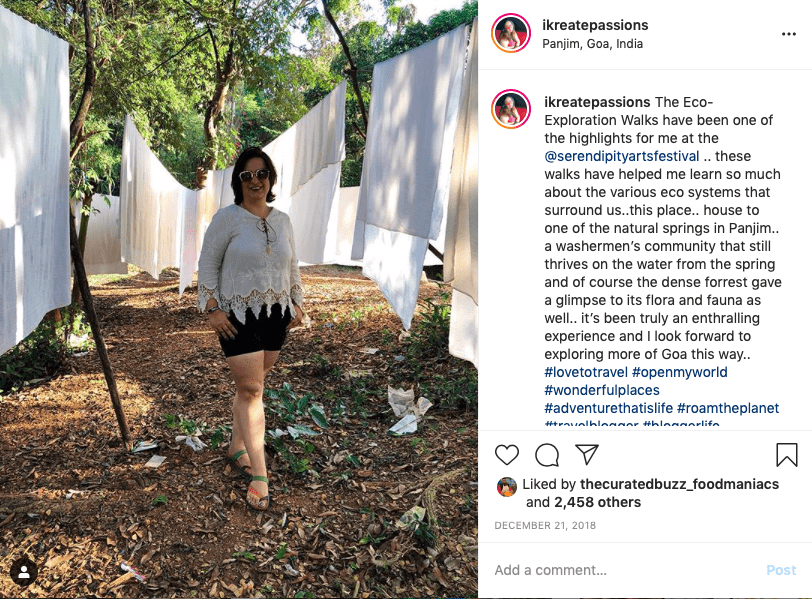 The Backyard Class
Now during this COVID-19, stepping out had been limited to my long walks to feel the nature and shopping of basics. Just recently I went out precisely for 3 restaurant reviews, Caravela, NickyM's Kitchen and Vivanta by Taj and then I came to know about this initiative of Backyard Class that Tallulah has taken up and I jumped with joy and immediately made up my mind to attend one of these classes.
Although these classes are in particular apt for children, adults who are interested in life and environment sciences can also participate and enjoy the same.
Me and my son both headed to Nagali-Dona Paula Plateau one evening at 5PM. Tallulah takes these classes everyday at 5PM at this place and will soon be starting to explore different biodiversities at different locations depending upon the ease of COVID situation.
Since the plateau is huge and usually not more than 8-10 people are part of this class, its completely safe and the social distancing is maintained naturally.
The idea of this class is to see, observe and feel the various forms of life around us that we tend to ignore on day to day basis. We started by observing simpler things like grass and those couple of different species of plants that grow along side, and it was so surprising to know that one of those plants was even edible and some villagers come on a daily basis to pluck them and cook them for a delicious dinner.
We went on to then see different kinds of leaves and the tiniest possible flowers one could come across. We also saw that how with the change in time, some of the flowers (Rice Vampire Weed) started opening up and by late evening, the entire plateau seemed covered with them. They appeared like tiny flakes of snow and looked so so beautiful.
We also went on to observe the insects, birds and even snakes in that particular eco-system and I was amazed at seeing how these young boys spend some much time researching on them and understanding their life and changes on a day to day basis. The saw-scaled viper snake although looked tiny, is knowns to be one of the most venonmous snake.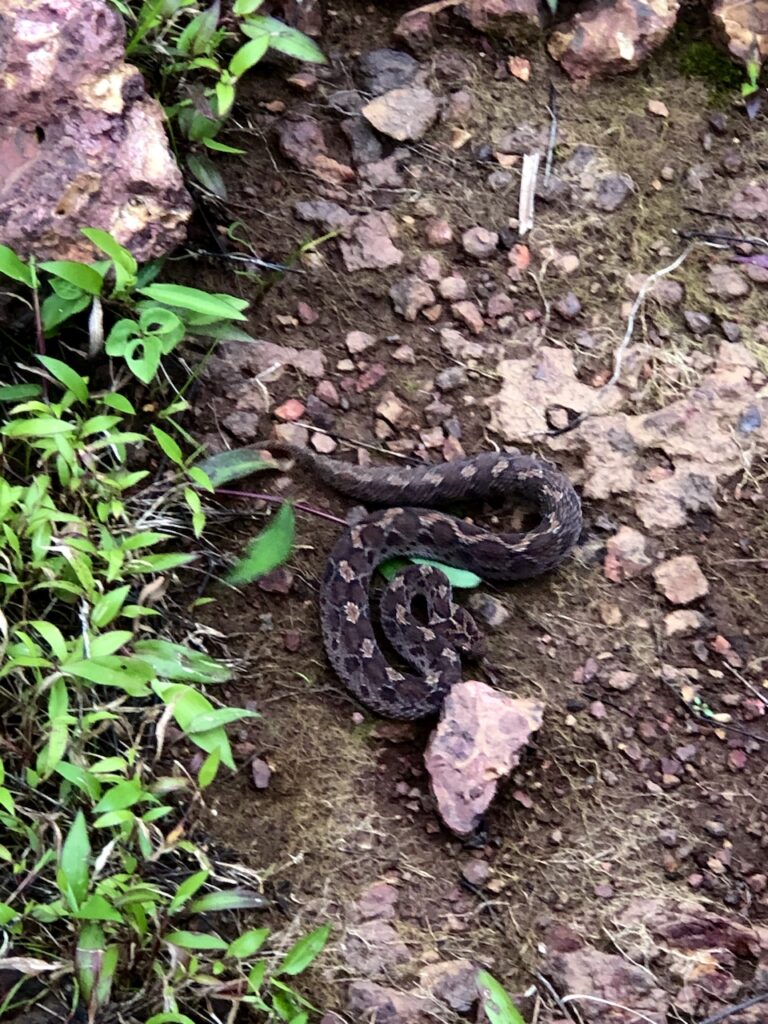 Then we also met some local village women who come there often to gather firewood for their homes, even during monsoons. Their carefree attitude towards life in itself is such a wonderful lesson and when you speak to them, you can't help but being grateful for so much that life has given us. Even with lesser means of comfort, they are so carefree, trusting and have immense faith and belief in their hardwork.
And I would say not just by speaking to the local villagers, but overall being so close to nature, observing life and learning about it filled me with gratefulness. I consider myself really lucky to be able to see and feel all this. For instance, just looking at a few logs of wood was so mesmerising, it felt as if nature hand-painted them and places them in the vast garden of Goa. One class of 1 hour gave me so much inspiration that I literally started observing such things in my own home backyard also and probably this is what Tallulah's ultimate goal is. By the means of these classes, she surely wants us all to feel closer to nature, observe life, respect the biodiversity and the balance in nature for a better life overall.
Nature doesn't just have beauty but also many life lessons for us, all we need to do is, pause, take a deep breath, see, observe, feel and get inspired. If you too wanna take such nature-based guided experiences, you can get in touch with Tallulah at +91 98233 62217.