I had almost forgotten what eating out at a restaurant feels like until I finally decided to pay NickyM's Kitchen a visit this week. This newly opened place is all set to become Goa's hot spot for Burgers and Sandwiches (let's stop relating hot spot to just the corona hot spots and think of something more positive like FOOD).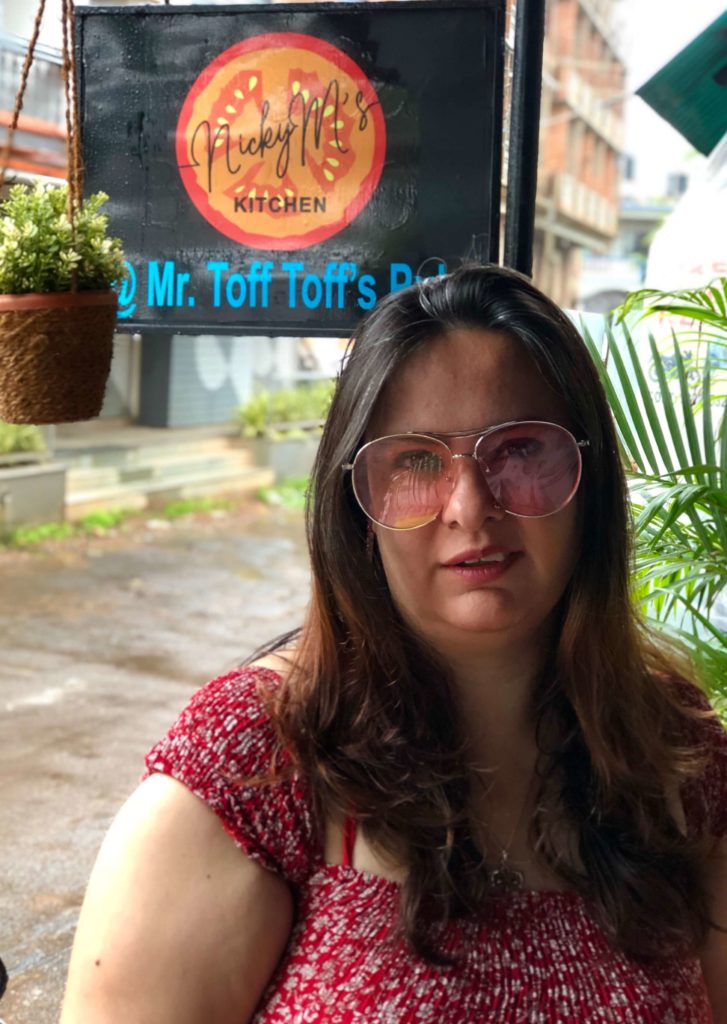 Introduction
Situated in the by lanes of Calangute, NickyM's Kitchen is part of Mr Toff Toff's Pub and is a passion led brainchild of Nikhil Mirkar. Nikhil, who has been a travel professional for more than 20 years was always intrigued by the process of cooking since childhood. Following his mom in the kitchen, observing her and silently imbibing her skills to impressing his friends and family with his cooking skills in the later years, Nikhil's travel-related profession over the years helped enhance his knowledge of various cuisines even more. Finally, Nikhil along with his life and business partner Jui, used the period of lockdown rather productively and realised his dream of setting up his own brand, fondly naming it NickyM's Kitchen.
Safety and Hygiene
NickyM's Kitchen currently caters Dine In, Take Away and Home Deliveries. They are following all government guidelines to ensure safety and precaution towards COVID-19. Right at the entrance, a sanitiser dispenser is placed and their staff wearing masks keeps the place clean and hygienic at all times. They are functioning currently with 50% seating capacity and promote take aways and deliveries than dining in.
Menu and Food
The menu at NickyM's Kitchen is a nice one and allows both vegetarians and non-vegetarians some good options to choose their burgers from. The non-vegetarians have a good choice in meats as well, because there are Chicken, Beef and Pork Burgers to choose from.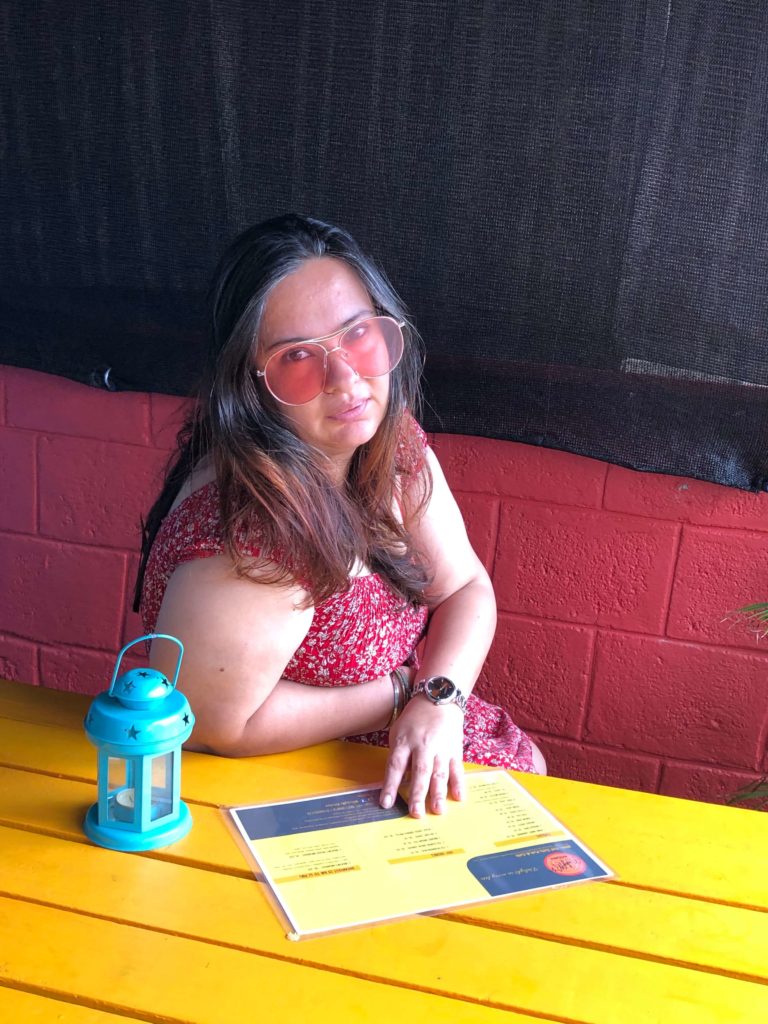 Coming to food, I and my sonny boy opted for burgers. While he picked up a Chicken Whopper, I settled for a Beef Burger. The whopper came in with a double chicken patty and 2 slices of bacon on a bed of iceberg lettuce, topped with sautéed onions and fresh tomatoes with mayo and slaw. It was a delight from the first bite and my boy gobbled it all in minutes. The buns were so fresh and soft that it made the burger much more juicy and delicious. I personally believe that a bun can make or mar a burger and hence it's very important to get the buns right. NickyM's Kitchen gets full points for doing so.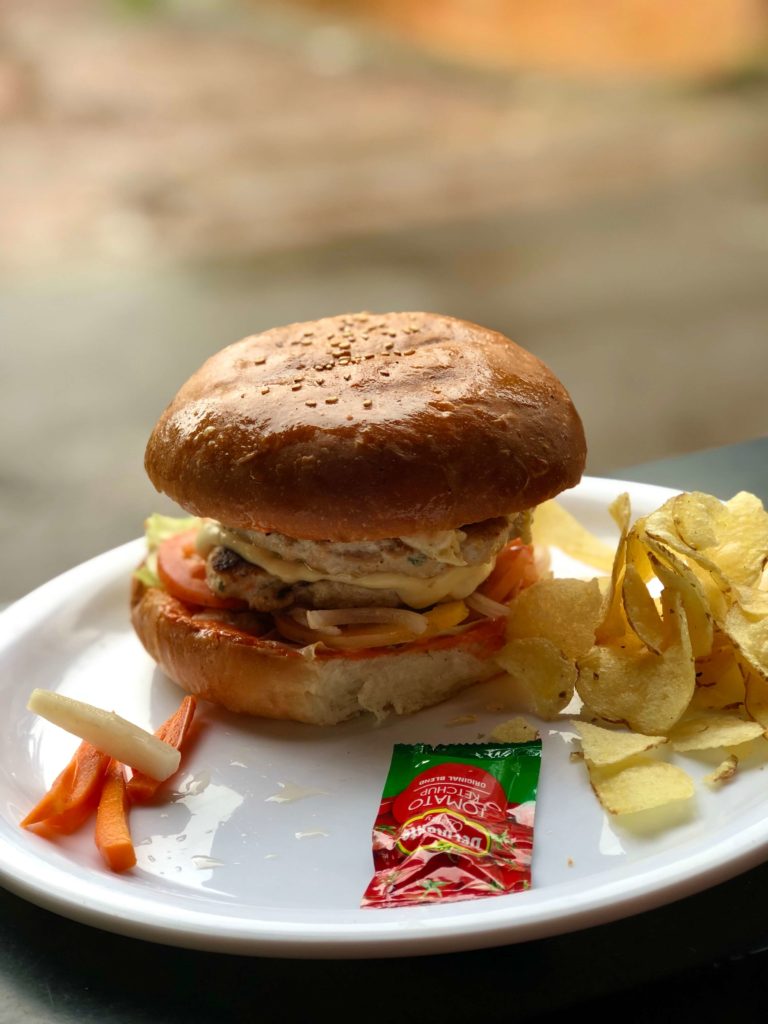 Coming to my choice, the beef burger was loaded with sautéed onions, fresh tomatoes and jalapeno along with iceberg lettuce, mayo and slaw and of course a juicy beef patty in soft buns.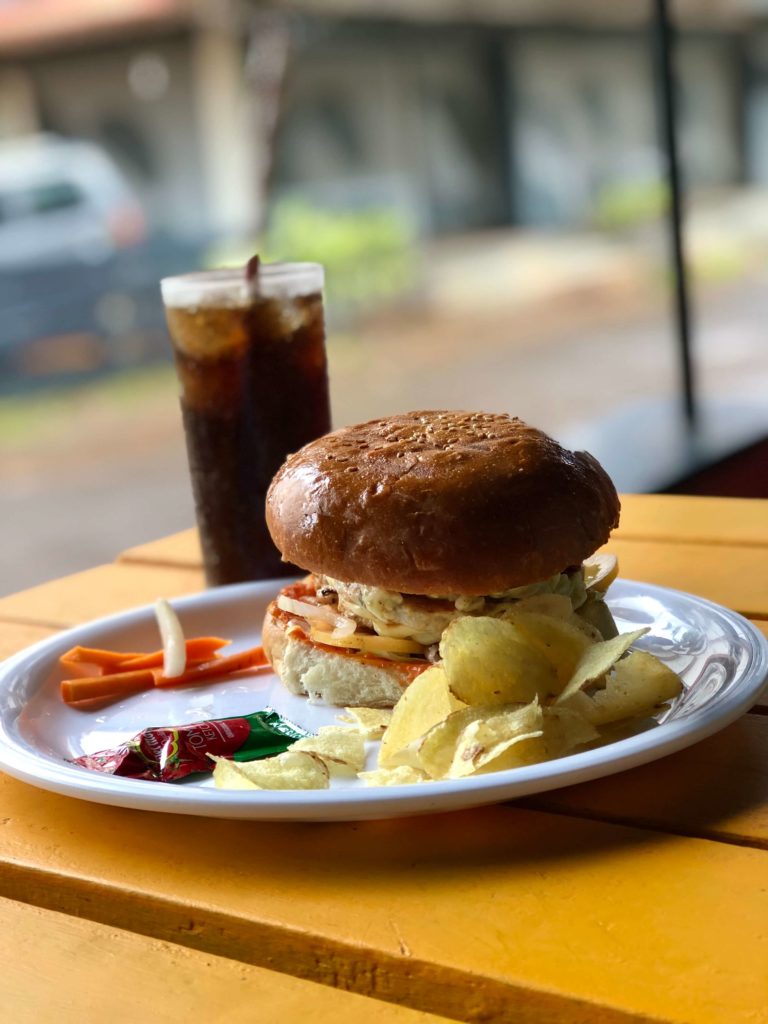 The burgers were served with some chips on the side and we enjoyed them with a chilled glass of Masala Coke. Must say that this outing after months was indeed worth it. The weather with cold showers was just perfect and added much more fun to this afternoon filled with amazing food and conversations.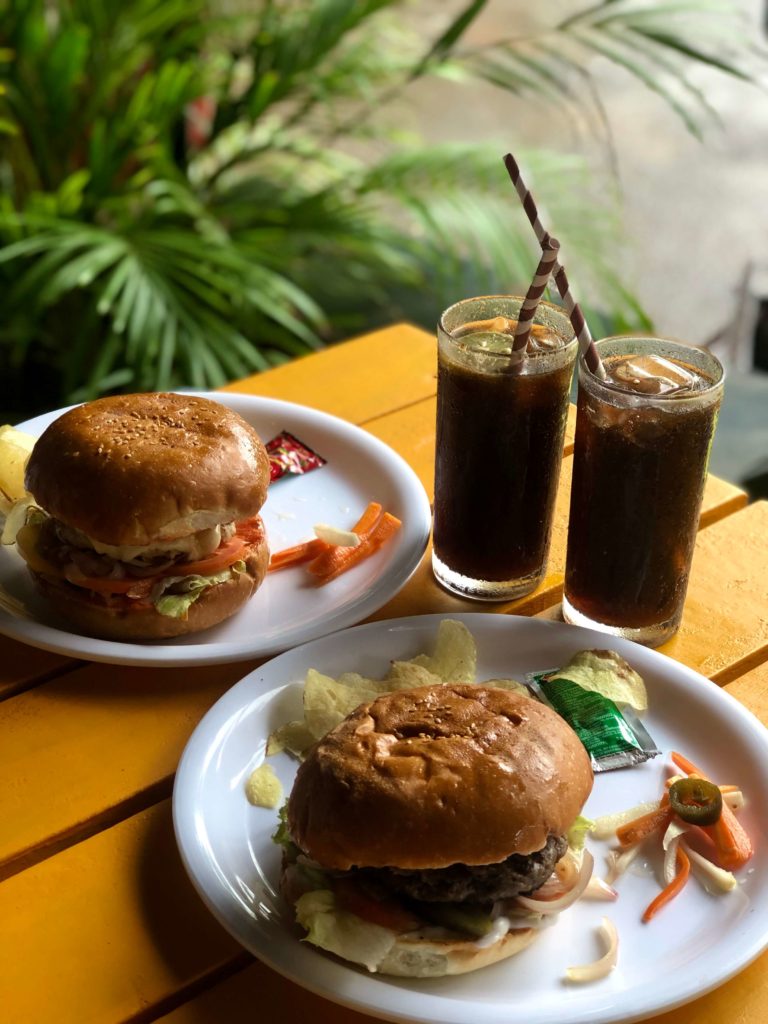 Final Word
This is one place that should definitely be on your list, if not for visiting then surely for ordering home delivery. While coming back we also grabbed a Bombay Veggie Delight Sandwich for my mum and another beef burger for dad. Thankfully even with a takeaway, the food tasted as good. I surely recommend you giving NickyM's Kitchen a try and give yourself a treat of some juicy burgers and double-decker sandwiches. And if you land up going there on a Thursday, you will also be able to savour some of their specials like Boozy Pork Chops, or Grilled Chicken with Mushroom Sauce and more.