Nestled in the picturesque lanes of Latin Quarter of Panjim, known as Fontainhas, this cosy Caravela Cafe & Bistro, should be on your list of must-visit places in Goa. It is known to serve the best coffee in Goa and also offers some delicious savouries and desserts to give a great company to your coffees.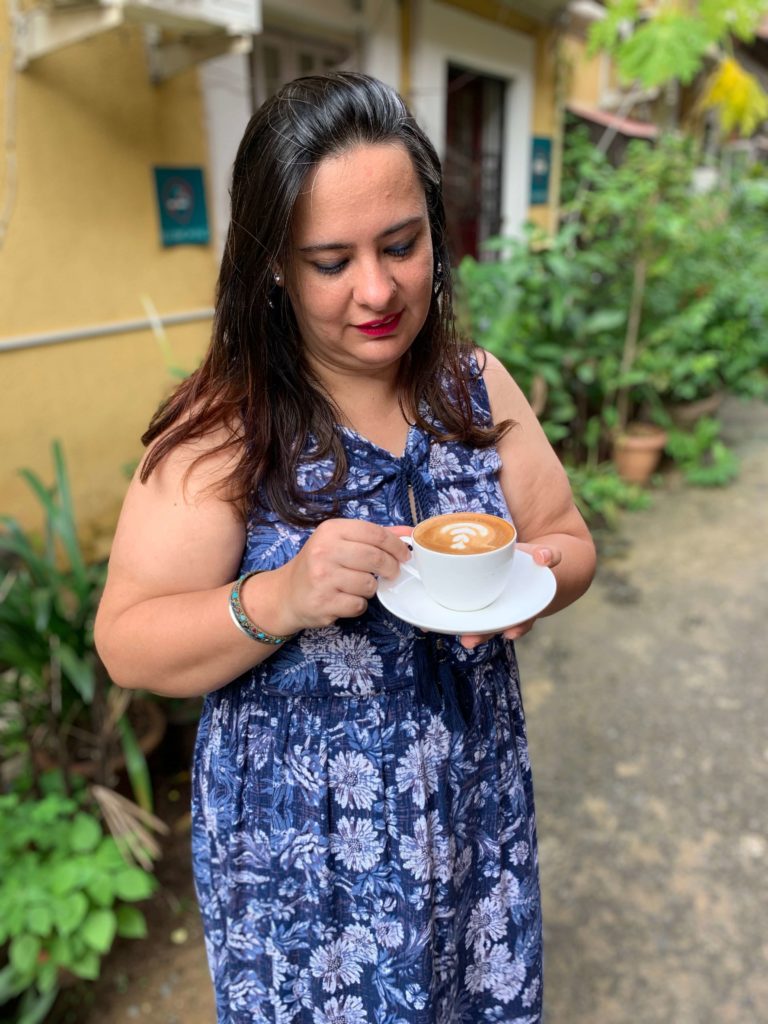 The Ambience
The moment you step into the cafe, you feel a positive vibe inning throughout., to me it gives a very homely feeling. The decor is simple, nothing loud and yet you cannot afford to miss some eye catching posters on the walls and some very typical art pieces that reflect the true essence of Goa. Also the owners of the place Mr. Carlos and his sons presence and interaction gives a very personalised feel to the overall hospitality.
I have been visiting this place since a long time and even ordered home delivery during the lockdown days, but was desperately waiting for it to open its doors again so that I can personally visit the cafe and enjoy some great coffee, conversations and of course some delicious food.
The Food
Their all-day breakfast is extremely popular and you should not miss it. The rissois at Caravela is something they are known for. Although the prawn ones have no competition, trust me the veg version with cheese is equally delightful., it simply melts in the mouth. And for a reasonable price of just Rs 100 for 5 pieces, its a steal worthy deal..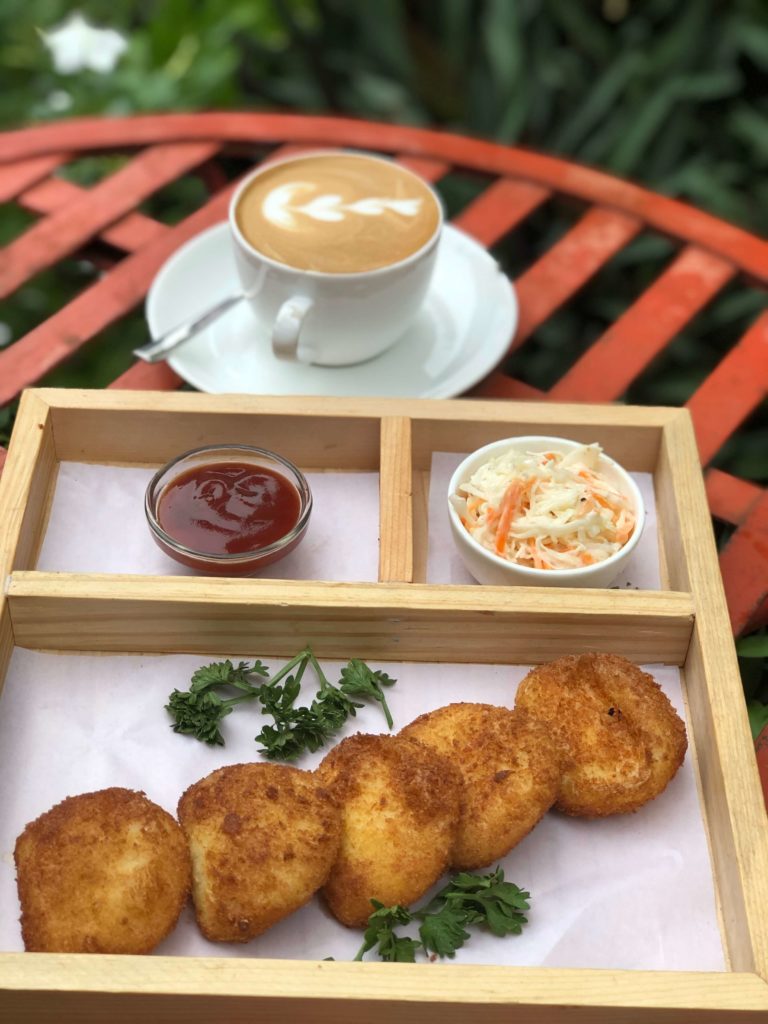 Beef Samosas or Beef Potato Chops and Croquettes (Beef & Chicken) are another items on the menu that are worth trying, especially if you are looking at something to munch along your cup of coffee.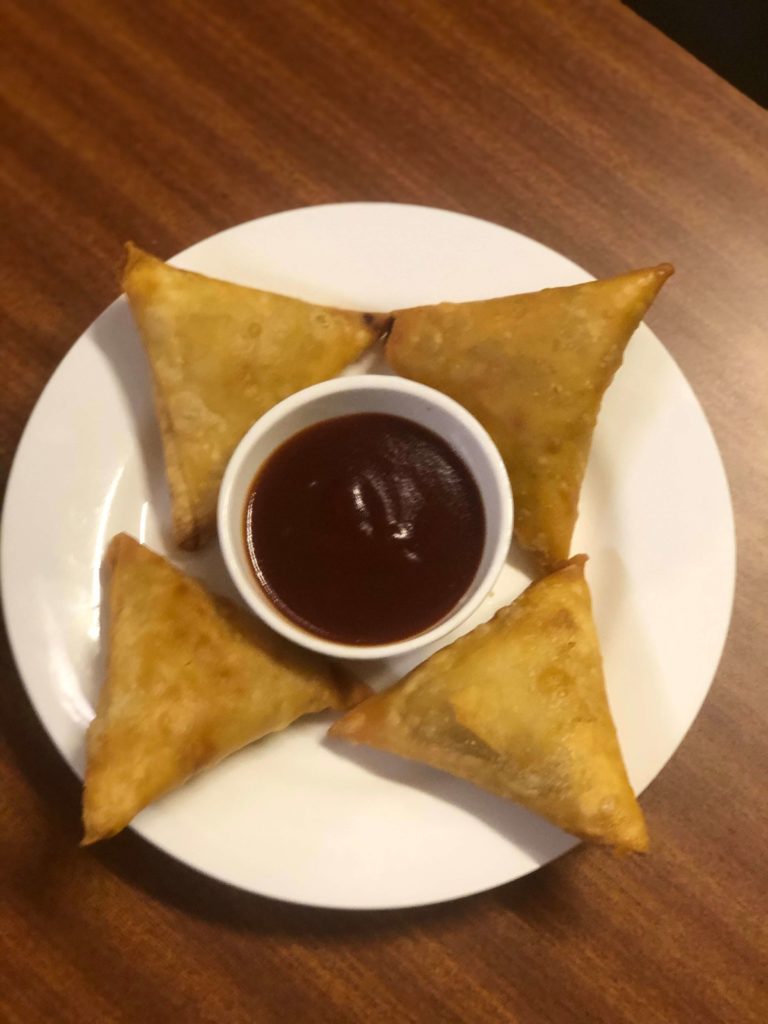 For more filling items, their burgers and sandwiches are totally worth digging. My personal recommendations would include the Ham & Cheese Sandwich, The Chicken Club Sandwich and Tomato Cucumber Cheese Sandwich. and the very delicious and juicy Beef Burger. They have recently added some pizzas and pasta and salads as well in the menu and the sea-food pasta that I tried was something that I would love going back for.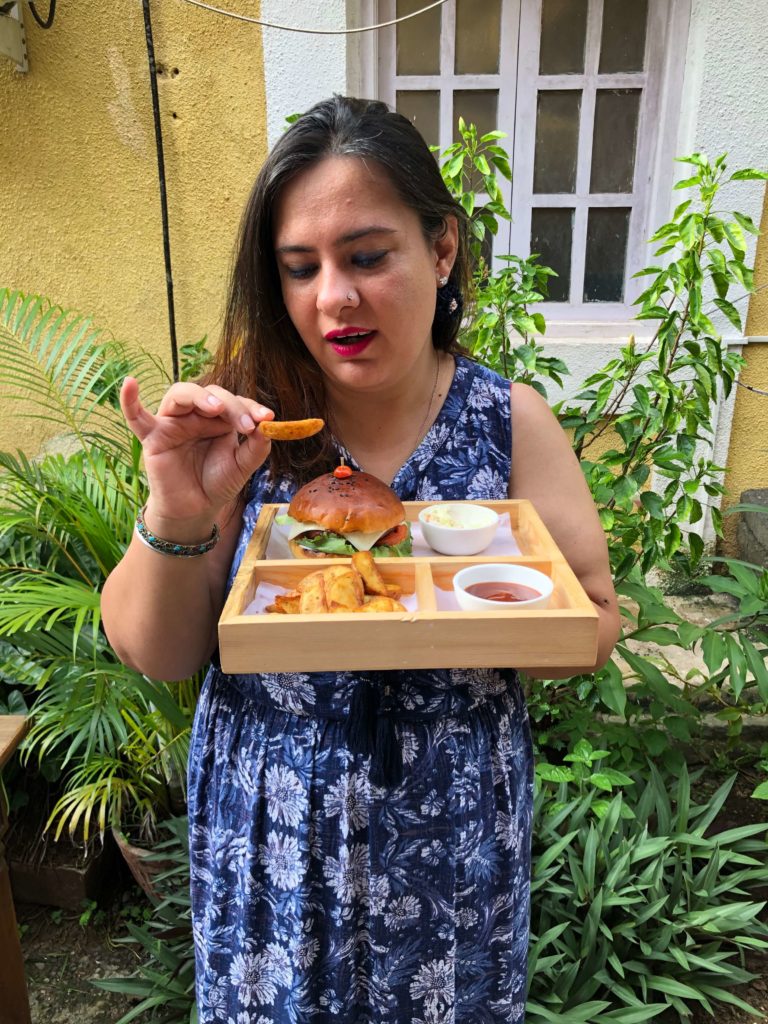 They also have a selection of Goan food items on the menu that includes Xacuti, Caldeen, Vindalho, Roulade and other dishes.
The dessert section is highly tempting and inviting. With decadent cake slices to apple pies and tarts, pancakes and seradura, it can simply leave you asking for more. I loved the warm apple pie and a lovely croissant with my coffee..
The Coffee
Whether you like it hot or cold, this place is meant to satiate any kind of coffee cravings that you can ever have. Their classic cold coffee is one of my favourites and the cappuccino or latte is unmatched. There are some shakes also available on the menu, but a true coffee lover can never walk away from the cafe without indulging in their signature coffees.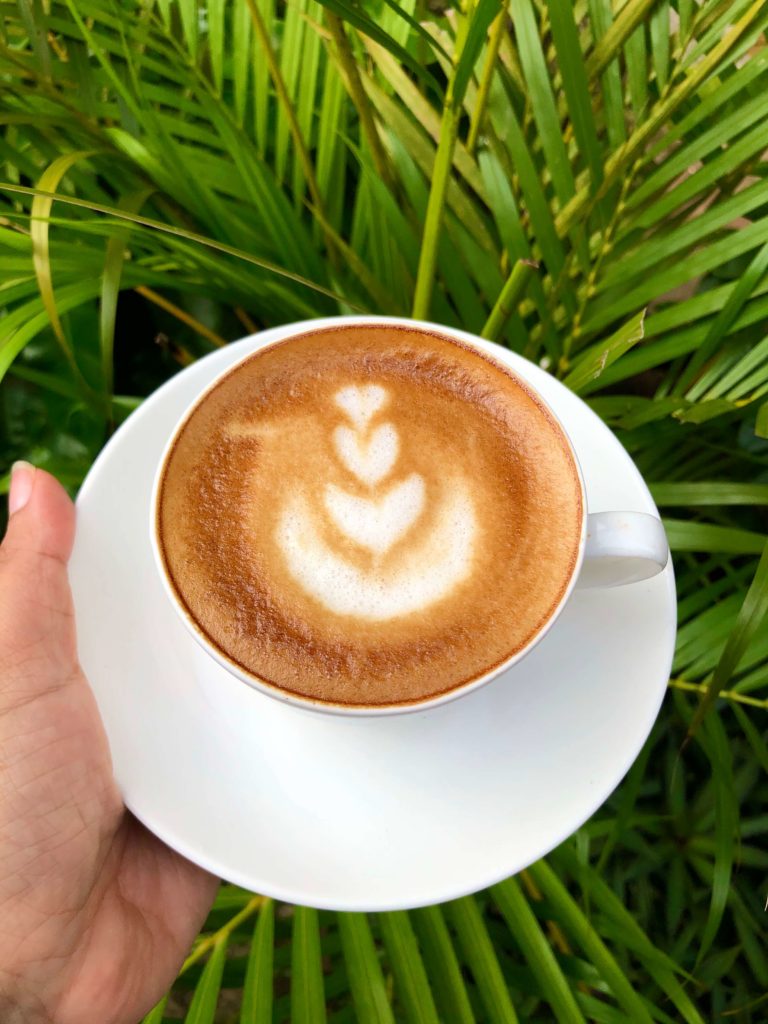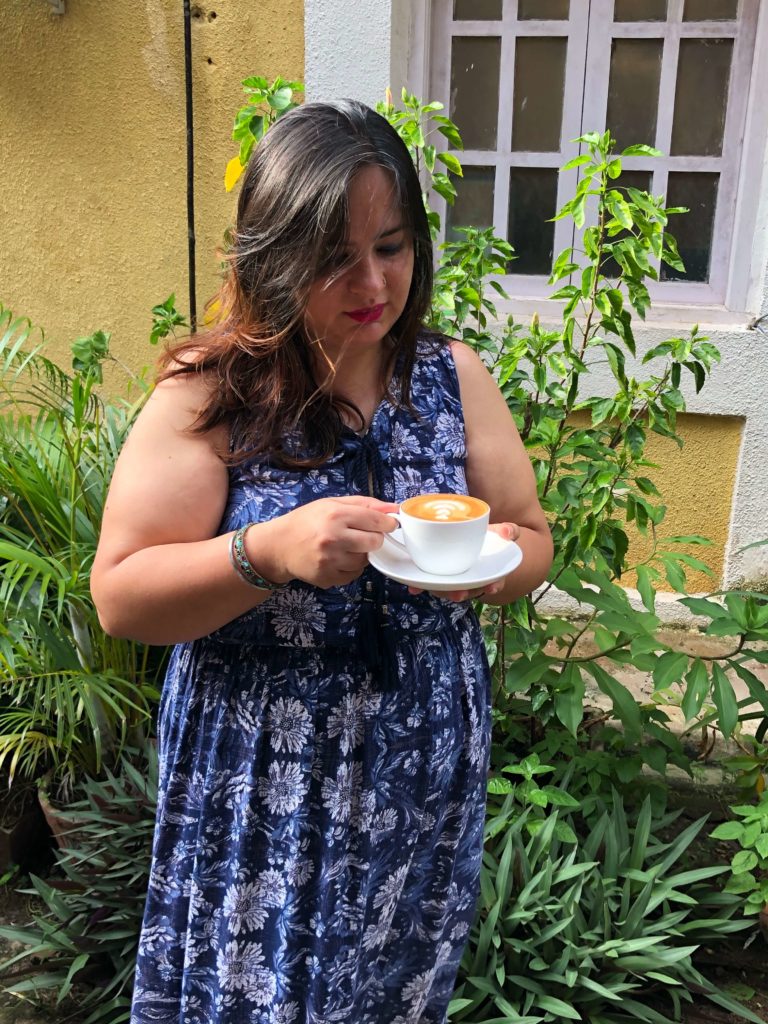 And well they are not just great are serving coffees, but roasting their own coffee beans, under their brand called The Latin Quarter Coffee, they also sell coffee beans and powder. With some 5 different types of roasts and blends, their coffee finds customers all across the country. The AAA Arabica Premium and the newly launched Arabica and Robusta blended coffee called Mestizo are my personal favourites and give me a perfect cup of coffee every single time, from the comfort of my home.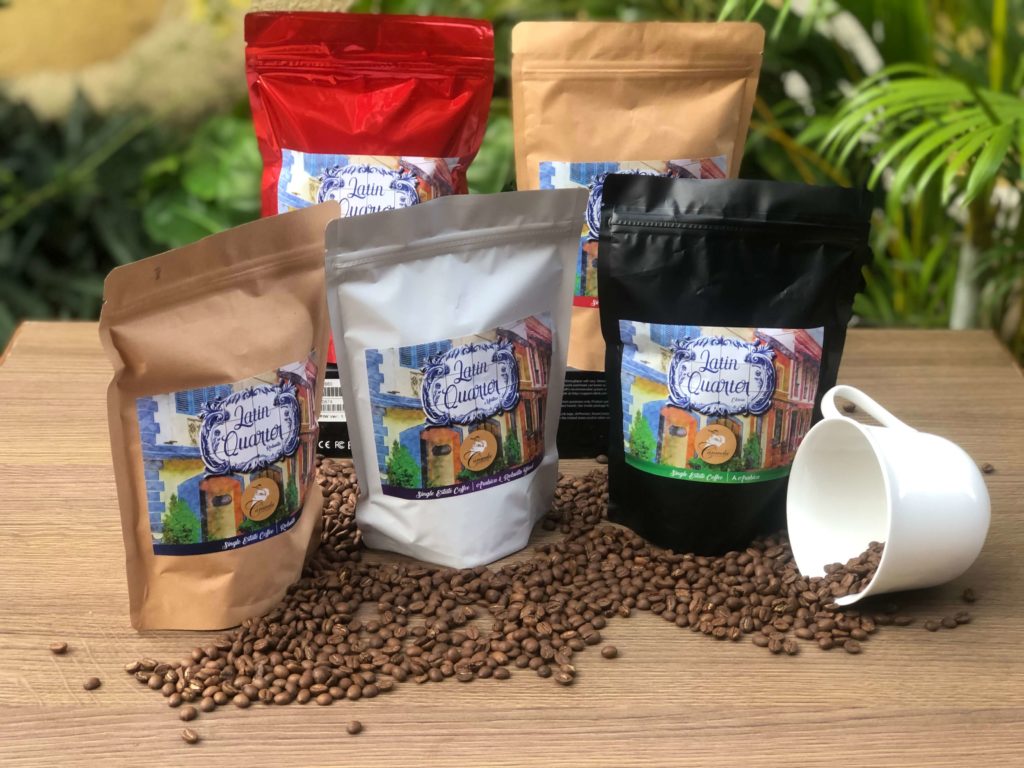 Final Word
For me this place defines the true meaning of a cafe and bistro in Goa and I highly recommend visiting the place if you haven't done that yet. As of now, they are open with limited seating, following all safety precautions and guidelines, ensuring your safety every bit. You can also take away from the cafe or order home delivery at your doorstep. And don't forget giving their coffee beans and powder a try, its really going to be worth your while.