Experiencing Tajness in the new normal. Ah Yes, the New Normal, I am still not getting used to it, but somewhere it's a change that we can't ignore and is slowly becoming a part of our life and I guess it's here to stay for some time. Dining in this new normal is a very different experience but I am so glad that hotels and restaurants in Goa are leaving no stone unturned to heighten the precautions and hygiene measures to ensure complete safety from COVID-19.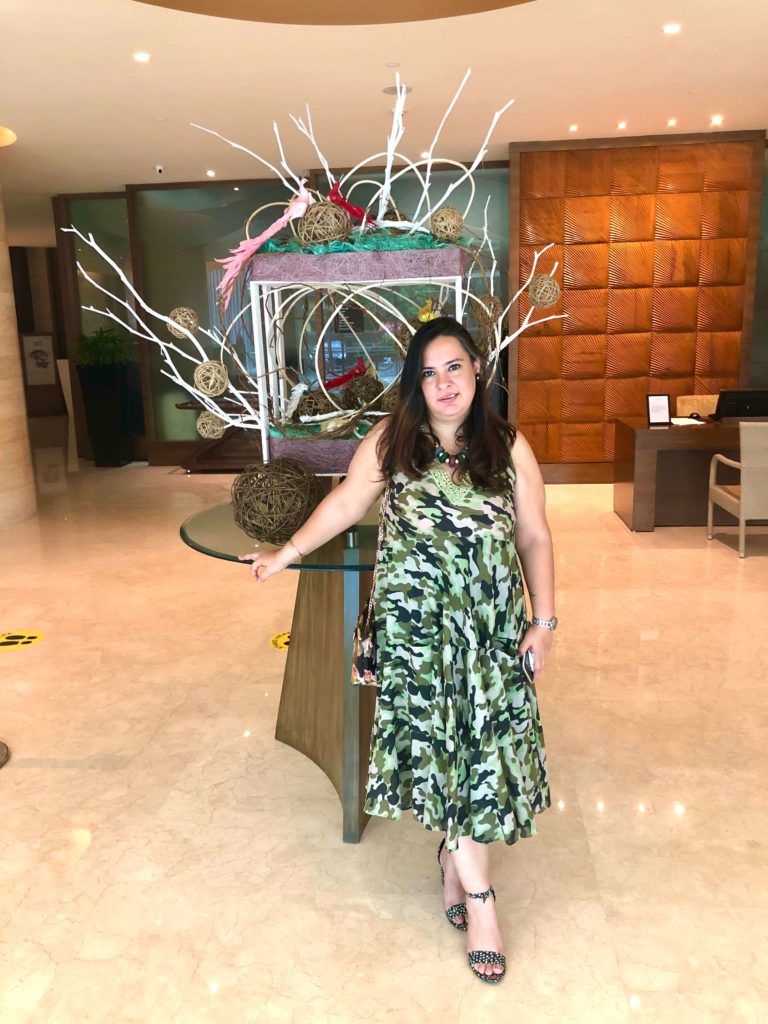 Exuding the sunshine state's classic joie de vivre, Vivanta Goa, Panaji re-opened its doors to the city's favourite all-day dining, Latitude. A delectable offering of comfort food, traditional favourites and signatures from the Chef's table defines the new menu curated by Executive Chef Jose Thomas.
Safety & Hygiene
The spirit of its signature hospitality took a notch higher with a renewed spirit of Tajness – a commitment restrengthened assuring the highest levels of safety and hygiene for the new normal.. Right at the entrance, sanitisers were placed and thermal readings of temperatures were taken. The staff was wearing safety face shields and amidst the warm hospitality at no point the norm of social distancing was broken.
Even the seating arrangement at Latitude has been adjusted to maintain a proper distancing, and service staff visits to a particular table are reduced considerably. I loved the use of technology being introduced to minimalist the physical touch.. A bar code is placed that can be easily scanned on your phone and you can look at the menu and make your selections rather than going through a printed menu.
Along with some changes in the menu, where regular buffet has been replaced by DIYs and Chef's Table, Vivanta has also been extra careful on the pricing given the tough times and has tried really well to accommodate a lot of additional things in the same price. For instance, now if you order a Indian main-course dish, a portion of Dal Makhani and Breads are included along with it. Similarly for the Asian main course dishes, a rice or noodles and stir fried veggies form a part of the platter. This has definitely made dining at Vivanta a very safe as well as economical proposition.
Starters
To begin with, we ordered some Shanghai Prawns with Spring Onions, Galouti Kebabs and Lal Mirch Ka Murg Tikka. I have to admit that I can rate them all as best starters I have had in a long time. The prawns were super delicious and perfectly made. The galoutis reminded me of my foodie experiences in Delhi, they were tender and melted in the mouth, also loved the fact that they were served on ulta-tawa paranthas, although I wish the paranthas could have been a little softer. Nevertheless, I can go back for them anytime. The chicken tikka was one of the most delicious preparation of my entire lunch at Latitude. It was yummy! Very well marinated, spiced and cooked, it was as perfect as a chicken tikka should be.
Since the bars are still not functioning, our starters were accompanied by two beautiful and flavourful mocktails.. Pomegranate Delight and Tulsi and Kinnow Orange Punch, both of which were really good. The tulsi one was really very different and must be given a try.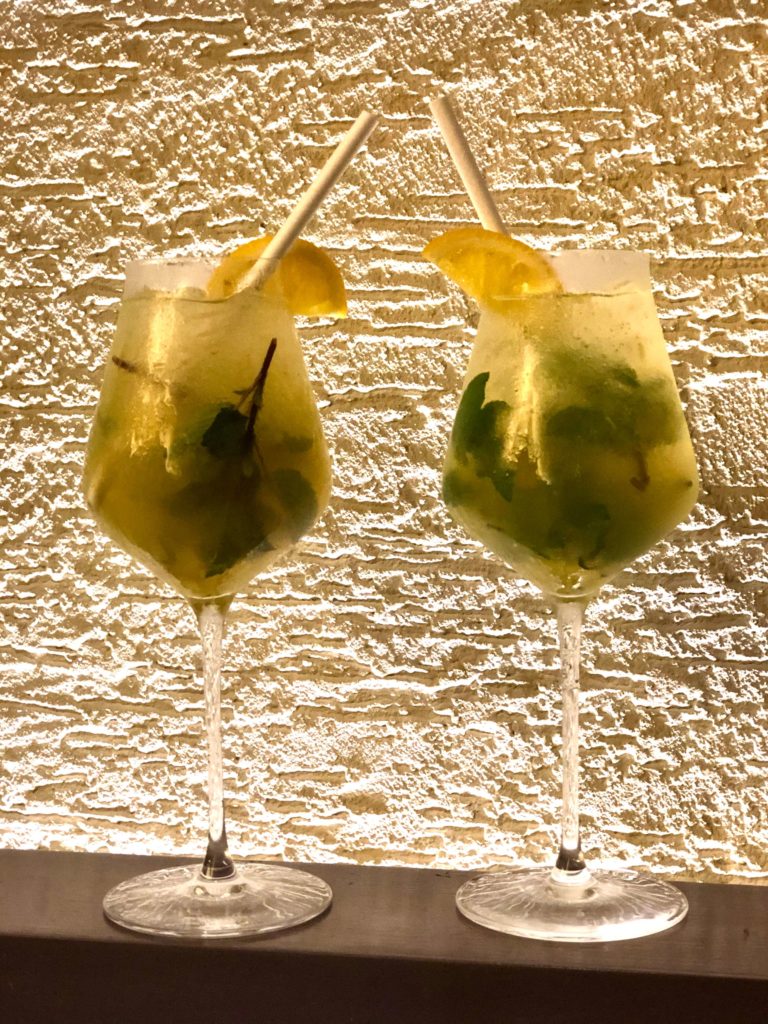 Main Course
For the mains, we settled for a North Indian and an Asian Meal. While my sonny boy loved his Butter Chicken accompanied with a Dal Makhani and Bread, I relished my Prawns with a portion of noodles and stir fried vegetables. We also tried the chicken biryani and that too was delectable.
Desserts
Although I was so full after having all that delicious food and had almost made up my mind to give desserts a skip, one look at that gorgeous brownie and my decision went for a toss. I simply had to pick up my spoon and dig into it and then literally there was no stopping. But then there was another amazing looking dessert calling for me and I had to try that as well. It was the Mango Sago and oh what a delight it was in each bite. Not overtly sweet, but bursting with flavours, I simply loved it.
Well, when the new normal comes with more safety, hygiene and awesome food from Vivanta, I am definitely not complaining and even you should leave all your worries at home and enjoy this new style of dining with the same old delicious food 🙂
Hotel Details
Vivanta Goa, D. B Bandodkar Road, Panaji, Goa. Call +918326633636