Natural Shampoo Types or The Regular Shampoo Types, So what type of a person you are?
The kind of times we are living in, there is hardly anything that we can call pure. Chemicals in cosmetics and personal care products are something we know about and yet end up using them on a regular basis. But now as people are becoming more aware, there is a rise in organic and natural products.
For me, shampoo has been a very important product since my early teens. I had long hair and a very oily scalp and I simply could not do without washing my hair. In my childhood days, my grandmother used to wash my hair with 'Shikakai' soap. As I grew up, fancy shampoos started taking place of that good old shikakai soap, but then at that time I really wasn't aware of the harmful effects of chemicals present in those shampoos.
Since a few years, things have changed a lot, I guess we have learnt our lessons and thus found a way back to natural ingredients and their goodness. One such brand that I vouch for is Nature Sure. Nature Sure makes many natural products that include oils, personal care products, supplements etc and I have actually used many of them in my day to day life. Nature Sure Jonk Shampoo that has been recently launched is my current favourite.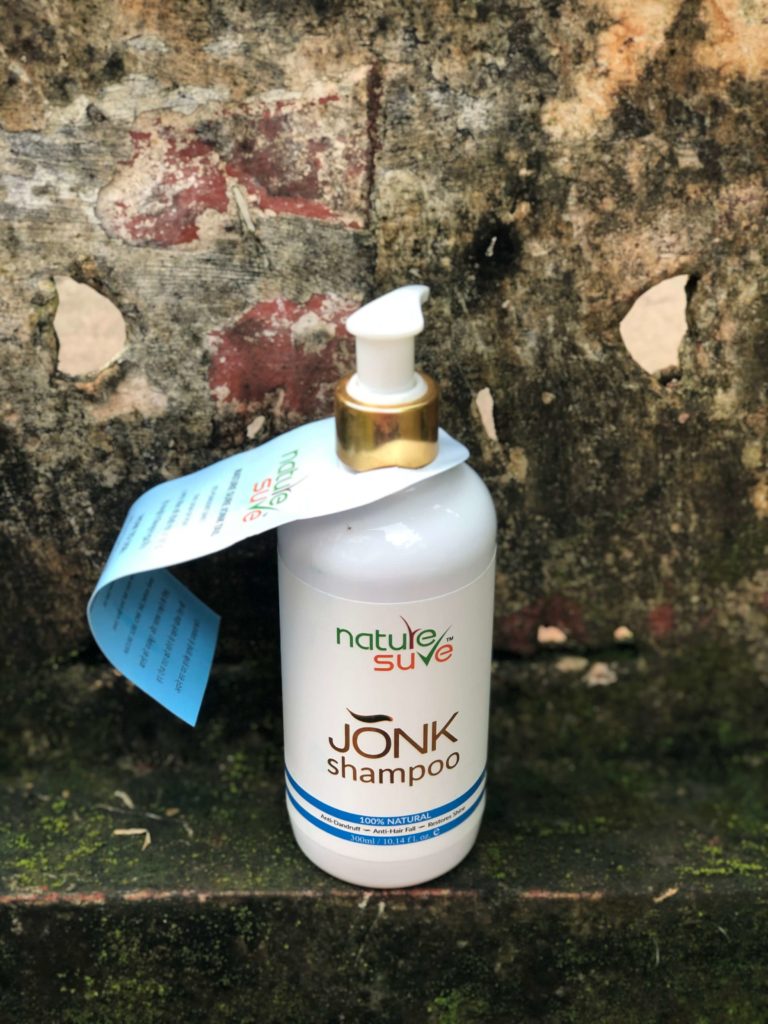 Nature Sure Jonk Shampoo helps cleanse scalp, remove dandruff, prevent infections and deeply nourish hair roots to make hair stronger & healthier. Unlike chemical-based shampoos that can harm the skin, Nature Sure Jonk Shampoo is made from 100% natural ingredients that are tough on dirt, grime and fungus, yet powerfully keep your scalp and hair follicles healthy and nourished.
This Jonk Shampoo is made of 100% natural ingredients like amla, aloe vera, shikakai, neem, aritha, baheda and other herbs and is completely free from sulphates and parabens. I am totally in love with this product, It leaves my hair feeling so fresh, clean and beautiful.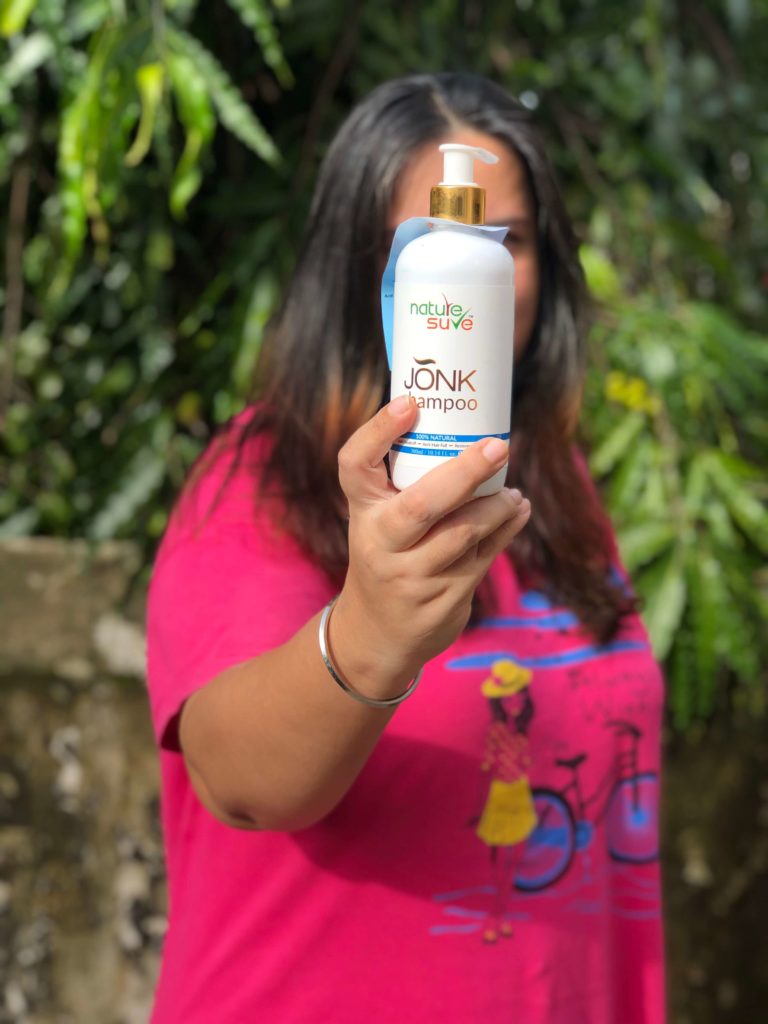 The shampoos that have sulphates and parabens are really harsh on the scalp and cause hair damage. Thus whenever looking for a shampoo, avoid the ones that have such chemicals. Alcohol-based shampoos should also be avoided to prevent hair damage. Always look for natural ingredients like mentioned above when choosing your shampoo.
I hope this post will help you understand why you should opt for natural shampoos and not the chemical ones. Would love to know your thoughts, do drop in a comment and tell me what you feel.