Who doesn't want long and lustrous hair? Be it, women or men, a head full of beautiful, shiny and voluminous hair is something that everyone wishes for. But often due to pollution, lack of nourishment, harmful products and some other factors, we start losing our hair. Early greying has also become very common these days.
Let's take a look at 5 tips that can boost your hair growth and make them not just grow faster but also longer and strengthier
Invest in Scalp Care
Taking care of your scalp is as important as taking care of your overall health. Invest in products that are natural, do not have harmful chemicals and suit your scalp type well. From choosing the correct shampoo to applying good face masks (either choose home-made face masks or buy really good and brands that use natural ingredients and are not harsh on your scalp.) Also, choose your conditioned basis your scalp type and do not avoid at any cost.
Oiling With Hair Growth Boosters
Loss of nutrients and scalp infection is the main reason for hair loss, alopecia & baldness. Made with pure and top-grade natural ingredients, Nature Sure™ Thumba Wonder Hair Oil is one such Ayurvedic hair tonic made from herbs that help fight scalp infection and nourishes hair follicles.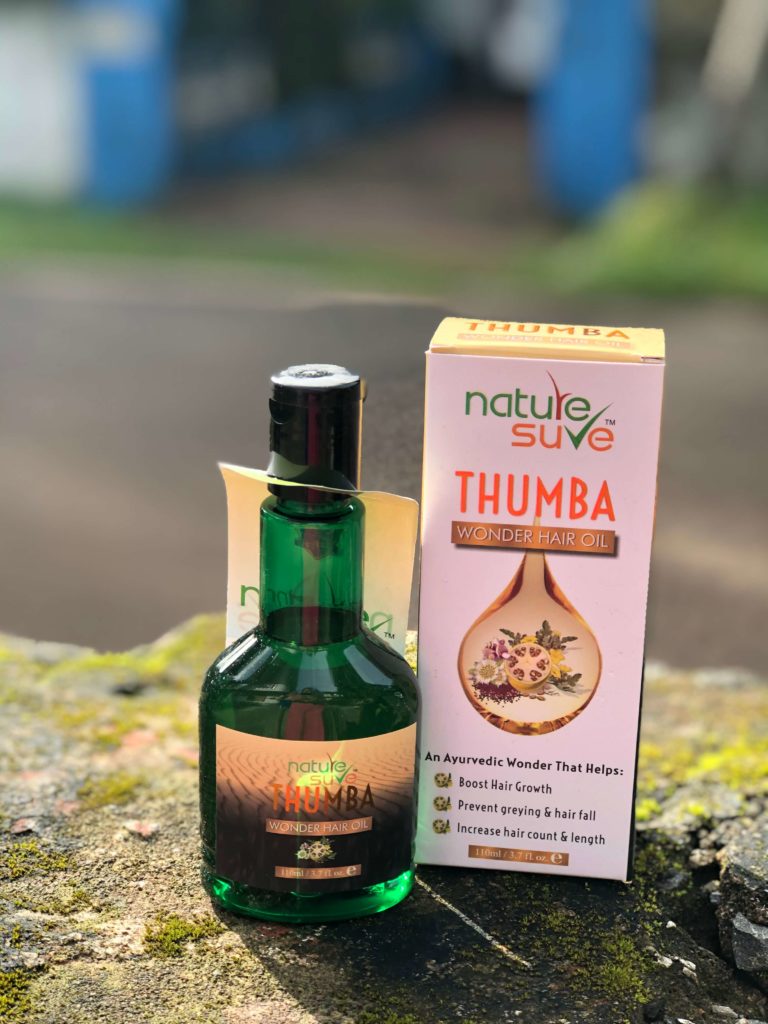 Thumba, also known as Bitter Apple, Indrayan or Hanzal, is a desert fruit whose oilseeds are known to help stimulate hair growth activity, prevent premature greying & hair fall, increase hair count & hair length and reverse signs of alopecia & baldness. Thumba is medically proven to bring up to 70% hair follicles back to growth phase successfully. Thumba has also been found to significantly reduce the time needed to initiate hair growth and take it to completion faster.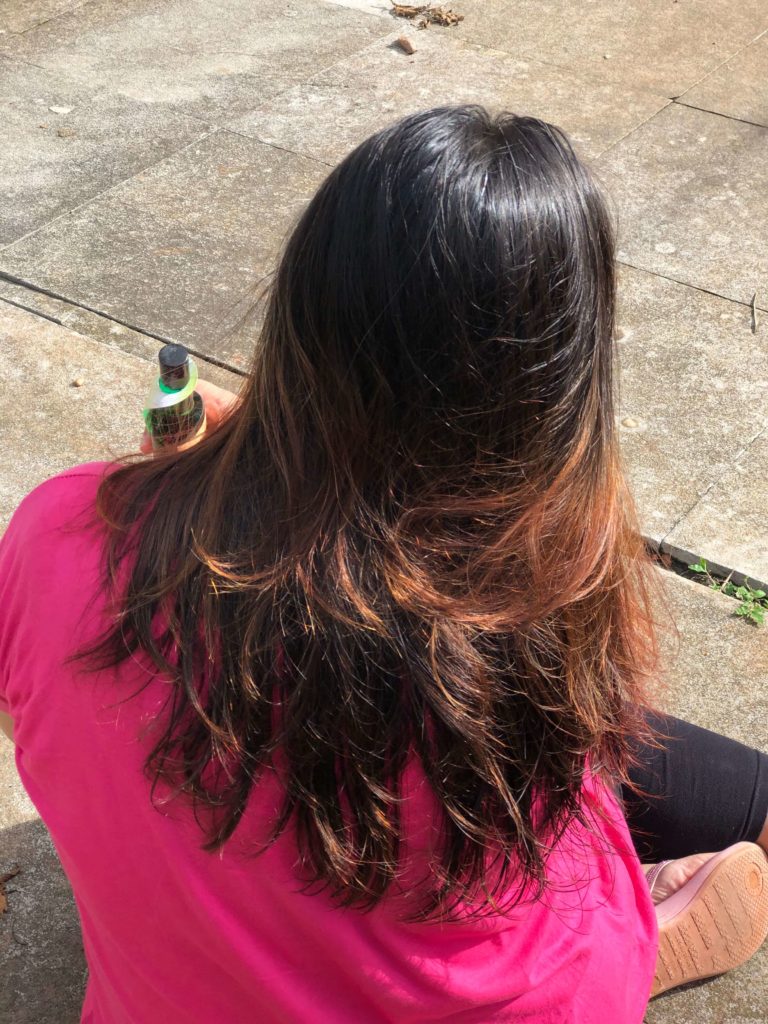 Even if you have an oily scalp, you cannot ignore the importance of oiling your scalp and massaging it. As both oiling and massaging help increasing blood circulation, distribution of nutrients and aggregate hair growth..
I have been using this product for quite sometime now, and there has been a remarkable difference in the growth of my hair.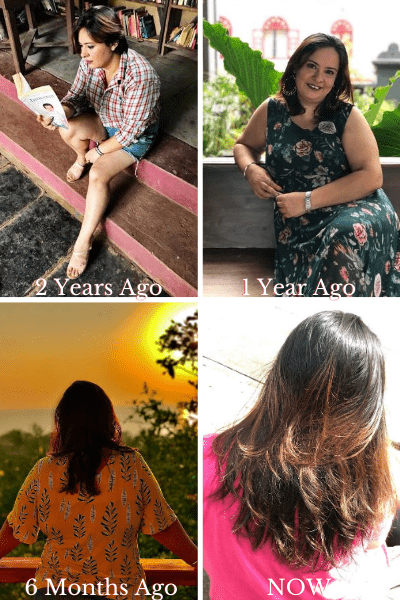 Regular Trimming
Regular trims are imperative if you are looking for long and healthy hair. Trimming helps to remove split-ends. Split-ends are one of the root causes of hair breakage and also stop hair from growing. Contrary to popular belief, trimming your hair will not reduce the length of your hair, but in fact, frequent trimming will accelerate your hair growth and protect them from damage. Even changing your hairstyle at regular intervals help.
Avoid Bleaching
Bleaching is the most harmful chemical your hair can come across. So refrain from using bleach and bleach based hair colours. Bleaching makes the scalp dry, can cause infections and lead to acute hair loss.
Rinse With Cold Water
Oh Yes, we all love hot water baths, but try and make it a point to give your hair a last rinse with cold water. Just a few last seconds with cold water can help boost your hair growth and also prevents moisture loss.
Brush Gently
Avoid brushing wet hair unless using a specific Wet Brush like Olaplex and be very gentle with your hair. Do not comb or brush your hair in a rough manner as it leads to a lot of hair breakage and also causes scalp damage.
Avoid Heating Tools
However you may love blow drying your hair and using that straightener, all these heating tools are very harmful for the scalp and should be avoided more often than not. Try and dry your hair naturally as much as possible and ditch the hair dryer unless very important.
Eating A Balanced Diet
Eating nutritious and healthy food is one of the most important aspect for your overall hair and scalp care. Eggs, nuts, berries, fish, spinach, sweet potatoes, avocados are some of the food items that are loaded with essential nutrients and vitamins that propagate hair growth.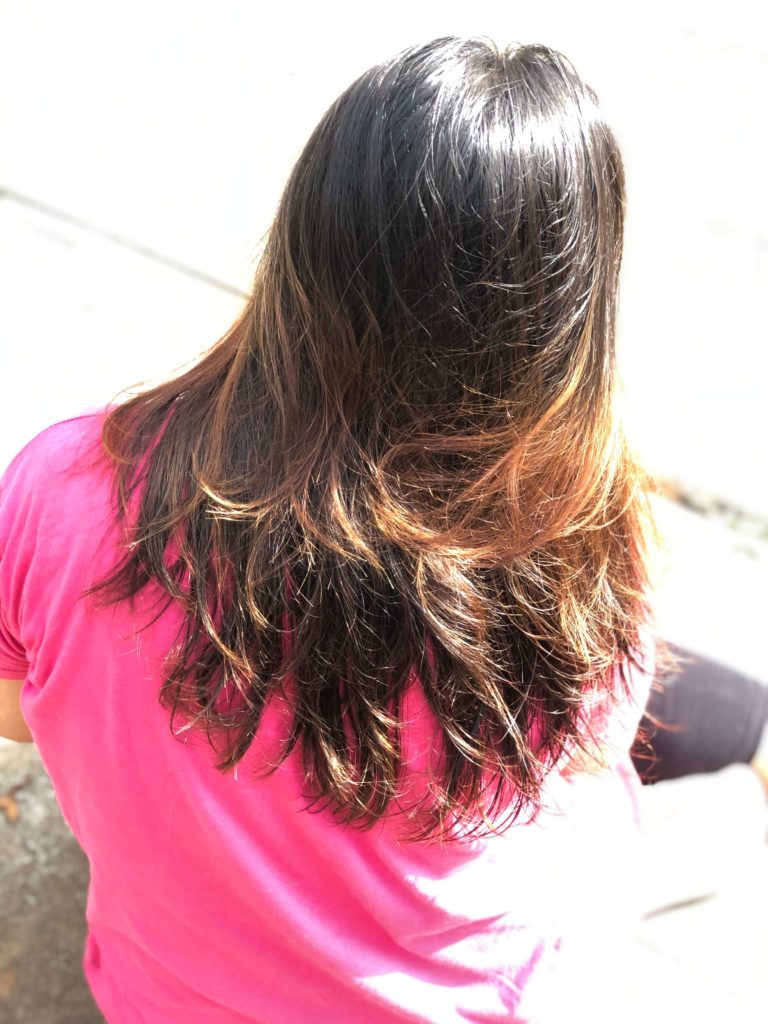 Hope these tips will help you care for your hair in a better way so that you too can get longer , stronger and healthier hair.