Spice Goa is one of the most sought after restaurants in Goa when it comes to the authentic Goan cuisine and seafood is their speciality. I personally love their food and enjoy going back there. My last visit was when they opened up a new branch in Verem and I can't tell you how much I relished the food. But this time around I went there to learn their very popular recipe of Prawns in Banana Leaf.
And then as a part of my channel's series about the Goan cuisine, I shot this recipe video with none other than Odette Mascarenhas. A celebrated author, a tv host, columnist, food critic and historian, Odette is like a walking talking encyclopaedia on Goan food and its heritage and thus she made for a perfect co-host for the video. We earlier shot at the O'Coqueiro restaurant and saw coming live of their very popular Chicken Cafreal recipe.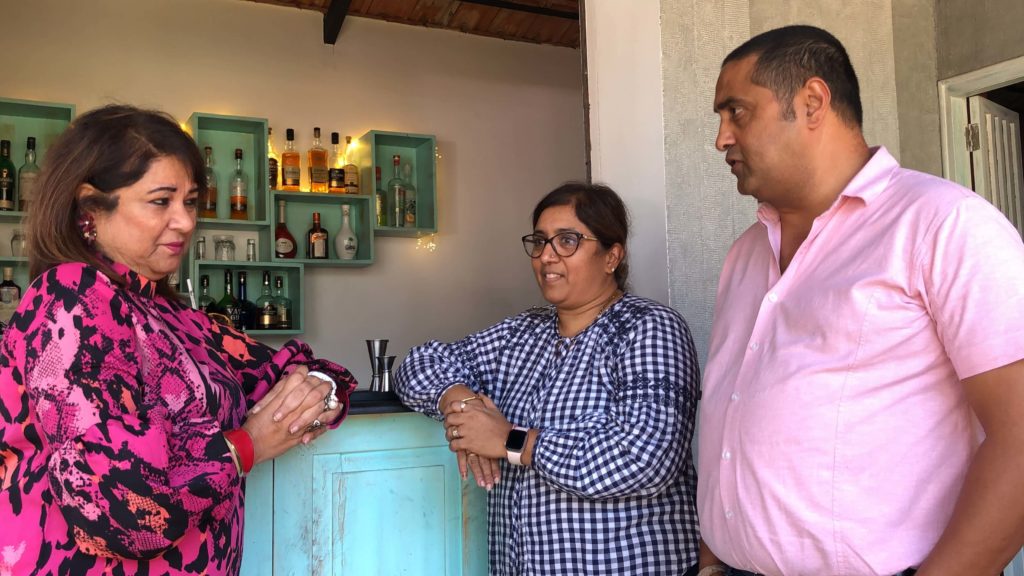 Spice Goa delighted us with their variety of sea-food, I mean just looking at all those different types of fishes and crabs and lobsters was so enticing that I can't explain in words. Atul Shah the owner of the place is fondly called as Dr. Fish and looking at the image below, I am sure you will agree with those who call him that because he knows everything about all this seafood.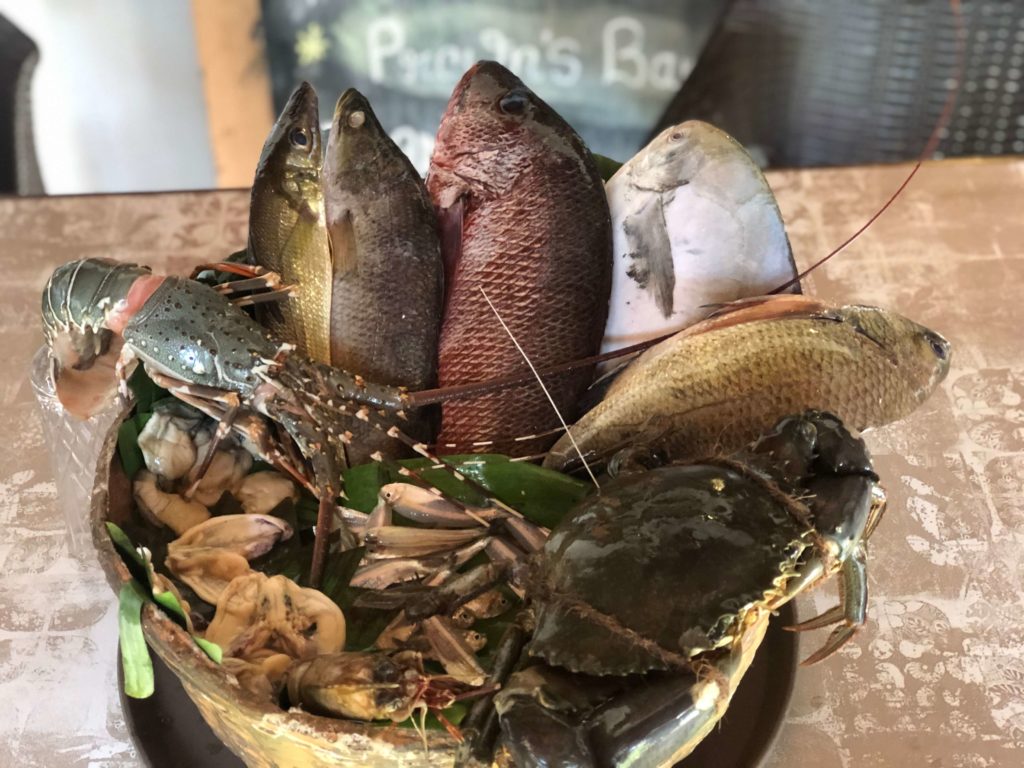 Apart from the recipe, we got enlightened on the history of the restaurant, its food and age old recipes and its one of those recipes that I take immense pride and happiness in sharing with all of you.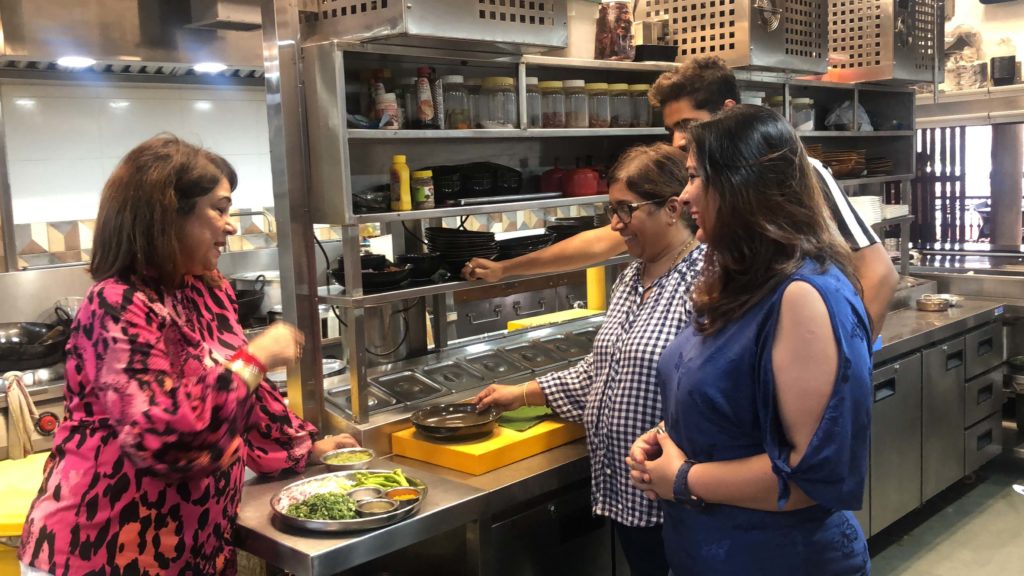 Prawns in Banana Leaf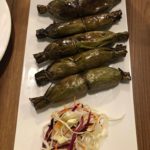 It's a very simple recipe and requires ingredients that are easily available at home but trust me, it tastes so good that you just can't stop eating. I am very sure that you will enjoy making and relishing this recipe as much from the comfort of your home as I did at the restaurant.
16 Pieces Prawns (Medium Sized)
8 Nos Green Chillies (Medium Sized)
3 Table Spoon Lemon Juice
1 Bowl Coriander (Roughly Chopped)
1 Table Spoon Turmeric Powder
Salt to taste
8 Banana Leaves (And Twigs or Thread for Tying)
1 Cup Oil (For shallow frying)
Wash the prawns, clean and de-vein them and keep aside.





Take coriander, green chillies, lemon juice and turmeric powder in a blender and make a thick paste.





Add roughly chopped onions to this paste.





Now apply salt to prawns and then coat them nicely in the prepared paste.

Wrap the prawns in banana leaves, tie them and shallow fry in oil for about 5 minutes.





Do not overcook the prawns, once done, serve hot, remove banana leaves and enjoy!
You can also watch the video to see how the recipe was prepared and also get some lovely insights about the Goan cuisine.
Do let me know how did you like this recipe, and please do subscribe to my YouTube Channel for more interesting recipes and you can also follow my journey as a blogger on Instagram.