With the coronavirus pandemic bringing the world to a standstill, the times are surely difficult, but as they say, every cloud has a silver lining. The silver lining, in this case, is ample time in hand and a chance to catch up on a lot of things since everyone is under lockdown for 21 days. During the day I am planning to catch up on my creative side, and aside from working from home, I am firing an old passion that is painting. But during evenings, it is more like binging on movies and web series. Thanks to OTT channels like ZEE5 there is hardly a dull moment ever. While surfing through the channel, I always look for comedy and thriller genres since these are the only two genres that keep me glued to the screen.
Also read why I think ZEE5 is one of the best OTT channels we have available
In the top 20 trending watch list of ZEE5, I came across this hilarious movie called Shukranu. For those who don't understand Hindi, Shukranu means sperm.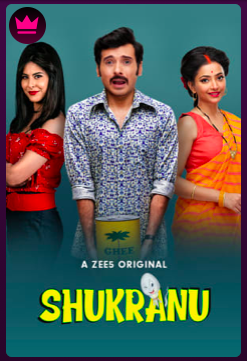 Shukranu is a story of Inder, a common man, who is forced to undergo sterilization, which impacts his marriage, love life and peace of mind. The film is a humorous take on the grave issue of forced sterilization imposed during the 1970s. None other than Divyenndu Sharma portrays the role of Inder, an actor who has shown his mettle in comedy not once but many times, right from his movie Pyaar Ka Punchnama to Toilet Ek Prem Katha and now this ZEE5 original film.
He plays a young man living in a small town near Delhi and just a few days before marriage he is forcefully sterilized as the doctors have to meet targets and ignore his pleading of being unmarried and yet carry out the process.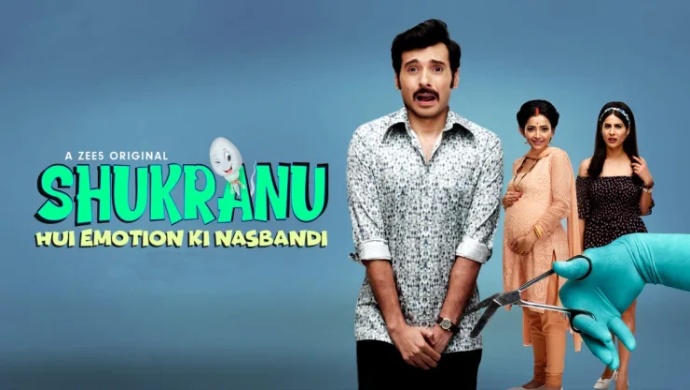 The movie takes a humorous twist when Inder doesn't tell anyone about this and after an initial hesitation accepts his married life, but gets a shock after few days when he learns that his wife is pregnant.
Knowing his own truth, he believes that his wife is having an affair with one of his friends and to reason the same, he too goes ahead and starts an affair with a girl from his past that he was attracted to before marriage. Shweta Prasad Basu and Sheetal Thakur playing Divyenndu's wife and girlfriend respectively add to the much-needed confusion when Inder tries to balance between the two women. It somewhere reminds of Gharwali Baharwali and Coolie No 1 kind of a couple confusion. Aakash Dabhade who plays Divyyendu's friend complements his comic timing perfectly. Especially in the scene when all the four are going on an outing, Aakash is a delight to watch.
Divyenndu with his tragic-comic act once again walks away with the cake for his performance. The dialogues are simple, the plot easy to follow and the entire issue of sterilization is showcased as part of the script rather than a separate issue.
Bishnu Dev, the director of the film could have kept the script a little tighter, the movie seems a little lost at times, but the end of the movie makes up for all the damage and overall the movie gets a generous 4/5 for its comic timing and performances
If you need more ideas on how to make your quarantine productive, this is a must-read- FINDING CALM AMIDST CHAOS