All thanks to my blogging and journalism, I am often bestowed upon opportunities to experience things and meet different people and celebrities that I might not have been able to do as a regular person. One of the recent and most cherished opportunities was a lovely interaction with ace bollywood actor Manoj Bajpayee and an amazing writer Apurva Asrani.
While Apurva lives in Goa, Manoj had specially come for the screening of the film 'Aligarh' in which he played the main protagonist and it was written and edited by Apurva Asrani. The film was screened at the Museum of Goa and that is where we interacted.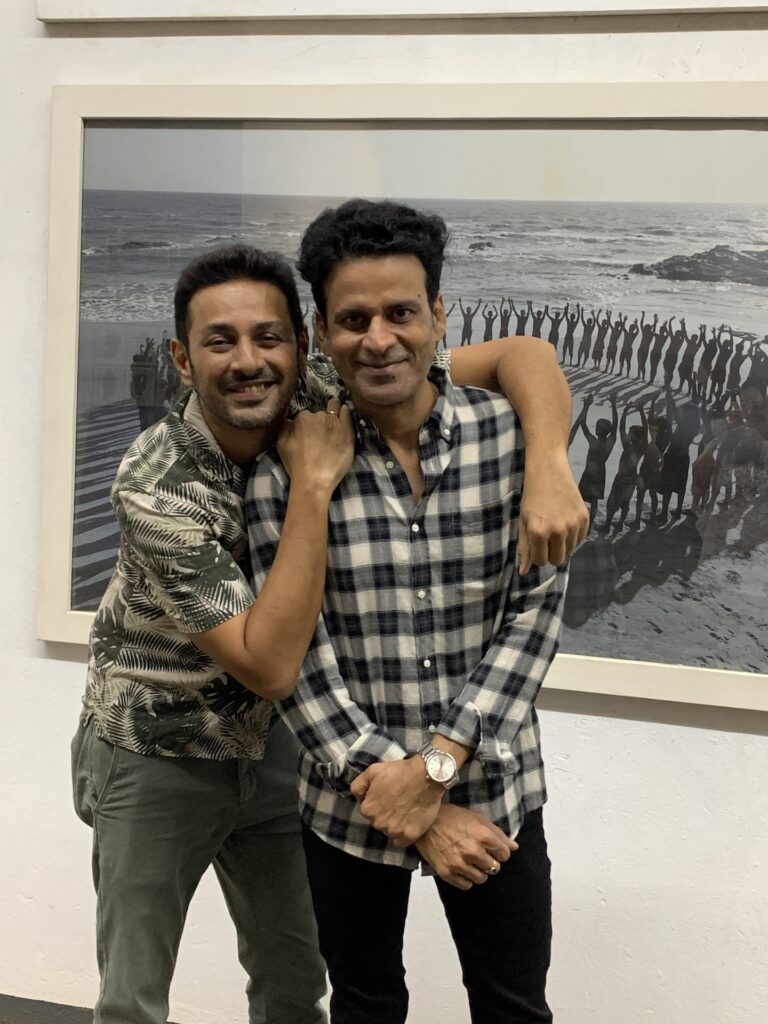 As long as I remember I have always been in awe of Manoj's acting skills, right from the initial days of 'Bandit Queen' and 'Tamanna' where he played very small but significants roles to of course Satya that established him both as an actor and as a star to the most recent, 'The Family Man' marking his superstar status on the digital platform as well.
And because I am a writer myself, I have huge respect for writers and I have been always fond of Apurva's work. At the mere age of 19, Apurva became the editor of cult film 'Satya' and that in itself speaks volumes about the kind of talent this man possess. I hugely admired his editing skills in films like 'Shahid' and 'City Lights' which is one of my favourite films. Apurva then went on to make his debut as a full fledged screenwriter with 'Aligarh', the film that broke all stereotypes and went to become a one of its kind film. The most recent work of Apurva as a screen and dialogue writer for the web series 'Criminal Justice:Behind Closed Doors' has earned him accolades both from the audience and the industry. With films like Aligarh and now Criminal Justice, Apurva has proved that his writing is not just a creative process, but it's like a voice of millions of people who are unable to address these issues and come out in open and talk about them.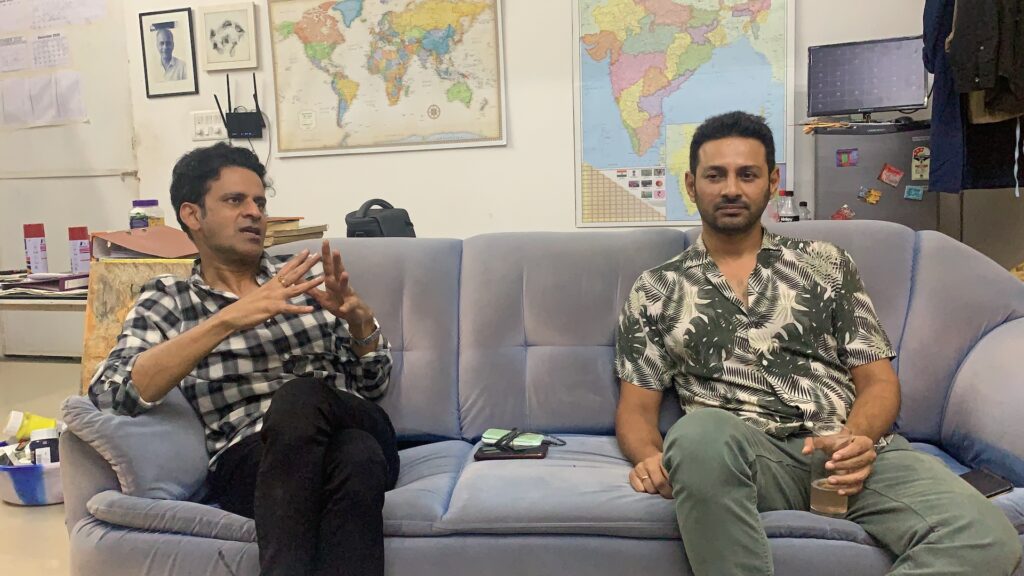 Aligarh spoke about gay men, and is probably the only film ever to do so with such sensitivity and with criminal justice:behind closed doors, Apurva once again spoke about a subject that is extremely sensitive and not so openly spoken about. Apurva's strength as per me lies in the way he etches his characters and dialogues. Even in criminal justice, the lead character is very well written. She is a new age woman, educated and independent, yet her vulnerability to come out in the open and talk about her abuse is so relatable. And the dialogues are just mind-blowing.
Both Manoj Bajpayee and Apurva Asrani are bundles of talent that no one can ignore. While Manoj rules the parallel cinema with his flawless acting and spontaneous charisma in front of the screen, Apurva holds the reigns behind the screen and touches our hearts with his powerful writing and editing.
The prestigious Filmfare Awards announced the winners of its first edition of OTT category, where 'The Family Man' got Manoj his first OTT award for Best Actor Critics. So we started our conversation speaking about the journey of Manoj Bajpayee as an actor who has played pivotal roles across platforms like theatre, television, films and now OTT and also how OTT has given Apurva the freedom he seeks while writing.
After a brief discussion on this, we moved on to talking about the film Aligarh. Aligarh as a film has been extremely special for both Manoj and Apurva. For me, I remember watching it a little later after its release, on TV and it left me speechless. It's a beautiful and heart touching story about a gay man, a professor who is suspended from his duties just because of his sexual preferences in life. Because of his personal life, he is being looked down upon by the society, by his students, his peers and everyone at large. The film starts at the moment when the professor's privacy is invaded by a film crew from a local TV station who forcibly enter his house and film him having sex with a male rickshaw-puller. He is then forced to leave his housing at the university, and is suspended from his job. He is contacted by a journalist who is sympathetic to him, and his case is taken up in court. The court rules in his favour and his suspension is revoked, but before he can return to work, he is found dead.
The agony, the pain, the misery and suffering of LGBTQ community in our society is clearly depicted and its heart wrenching to see that. With an effortless acting, Manoj Bajpayee is a delight to watch in the film and is well supported by Rajkumar Rao. Apurva's powerful writing and editing makes the movie timeless, it's the kind of movie that will live on forever. The British Film Institute, in its 'Whats On' review of Aligarh called it "Probably the best film yet on the Indian gay male experience, Hansal Mehta directs a riveting and nuanced tale that is as touching as it is powerful." And this statement stands true even now.
Watch the video as Manoj and Apurva talk about this sensitive film and their experiences of working on the same.
Interacting with Manoj and Apurva was an extremely memorable experience. Both of them were very casual, without any celebrity air about them, very approachable, down to earth and kind. I also did a fun rapid fire round of questions with both Manoj and Apurva, and you can watch it all here.
Overall, it was super fun meeting these supremely talented artists and humble people and I look forward to their work in the future too. While The Family Man season 2 is all set to rock the screens on 12th of Feb, we will have to wait a little more to find out what Apurva is up to this time.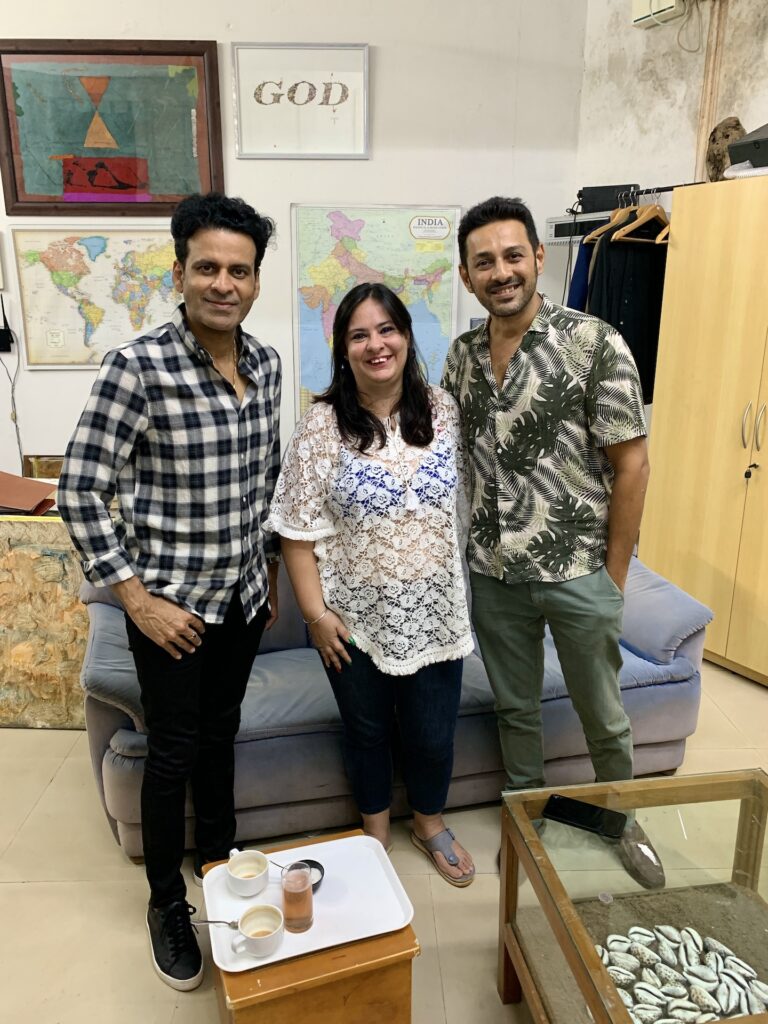 All videos shot by Armaan Malhotra