For life lessons, sometimes we don't have to look too hard, they are around us in a way of entertainment as well. We just need to look for them. I think, there would be a hardly a person whose life would not have been inspired by films. At some point or the other, we relate to the situations in films, or their characters and these films sometimes prove to be a lesson for life. Whether we implement those lessons or not is a different story, but it does move us a bit. I am listing out 10 films that have inspired me somewhere or the other.
Life Lessons From 10 Bollywood Films
Kabhi Haan Kabhi Naa
This 1994 Shahrukh Khan starrer is an all-time favourite. This film was almost like my first tryst with realism. The hero of the film is not the typical perfect next door guy, he has his imperfections, he lies, he isn't studious, but at the same time, he is affable, whatever he does, he doesn't mean to cause any harm to anyone and he believes in creativity. Overall I so relate to the character of Sunil aka SRK in the film that it teaches me that we can be good despite our imperfections. Watch it here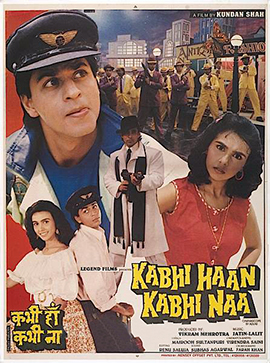 3 Idiots
This movie is really close to heart and have lost count of how many times I have watched it. From the values of friendship to the very fact that we should work on our capabilities and success will be found subsequently rather than the other way round to the simple fact that sometimes all it takes is the guts to speak up what we really want, sometimes just because we don't speak up, our life becomes very different and then at a later stage we have nothing but regrets. There is not one but many lessons that this amazing movie by Rajkumar Hirani teaches. Watch it here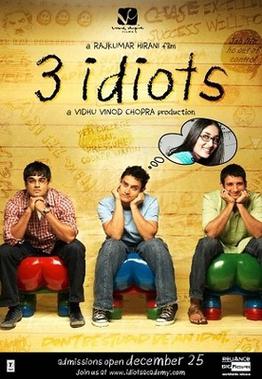 Jab We Met
"Main Apni Favourite Hoon" this sentence sums up both the essence of the film and its lesson. It beautifully teaches us how important self-love is and it's totally ok to be a little crazy, loud, ambitious and be just the way you love yourself. Life is a journey and you should not allow anything or anyone to change your attitude towards it. Love yourself and live your life your way. Watch it here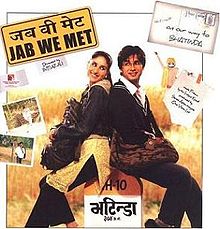 Zindagi Na Milegi Dobara
"Seize the moment my friend", yes so rightly said, often in the tussle of having a perfect life in future, we forget living in the present. Life is literally a one time chance and we won't get again, so it's very important for us to live each moment to the fullest and do what makes our heart truly happy. The sentiments and individual struggles of all 3 friends make us relate to one character or the other and the umbrella thought of 'zindagi na mileage dobara' is just so endearing. Watch it here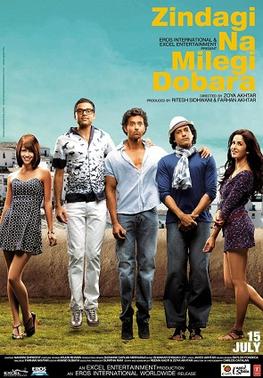 Kal Ho Na Ho
Resonating with the similar thought of living each moment to the fullest, this story of Aman Mathur, the protagonist who is dying and yet so full of life, is an absolute heartwarming watch. We don't know what future holds, we don't know how and when we will die, so the best is to live in the moment and make the most of it. Not just the film but also the title song holds a very special place in my heart. It's a movie that teaches us about life and also about selfless love. Watch it here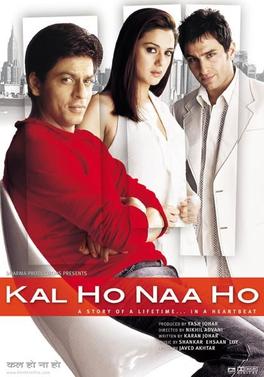 Yeh Jawaani Hai Deewani
Have the guts to chase your dreams and fulfil them, even if there are hundreds of obstacles in your path. Live your dream, and never ever give up. This may be the crux of the film, but the movie also has some other significant contrasting lessons, like however hard we may try, somethings will get missed and it's perfectly fine to enjoy with whatever we have and be content with wherever we are. That sunset scene in Udaipur between Naina and Bunny is my favourite. Watch it here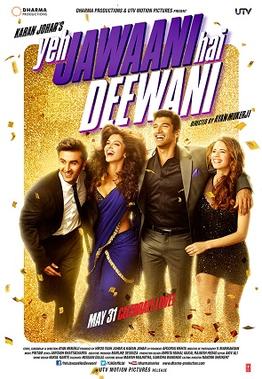 Swades
I am not a very dramatic kind of patriotic person, but this movie moves me. What I love about this film is the simplicity of its characters. They are patriotic without being melodramatic and that's the best part. All the characters are so real and relatable that you almost feel you would have met a Mohan Bhargav or Geeta or a Kaveri Amma in your life too. The byline sums up all, we the people, yes our country is not about places, it's about people, all of us together make a country. And the title song is an absolute favourite. Watch it here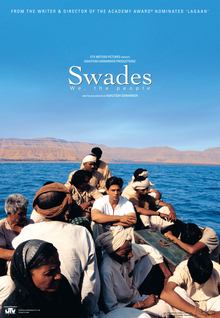 Dear Zindagi
This film is not just a film, it's therapy. Whenever I am feeling low, this is my go-to movie. There are so many life lessons to learn from this movie, it's just so relatable, real and beautiful. One of my favourites includes the conversation between Dr Jehangir and Kaira when he tells her about the fact that why do we want one perfect relation, why can't we many relations that are perfect for particular things, "ek rishte be itna bojh, isn't that a bit unfair", it's such a simple thing which we never realise and often expect too much out of one relation. For me, this is one of SRK's best. The lessons from this film will always be relevant, no matter what. Watch it here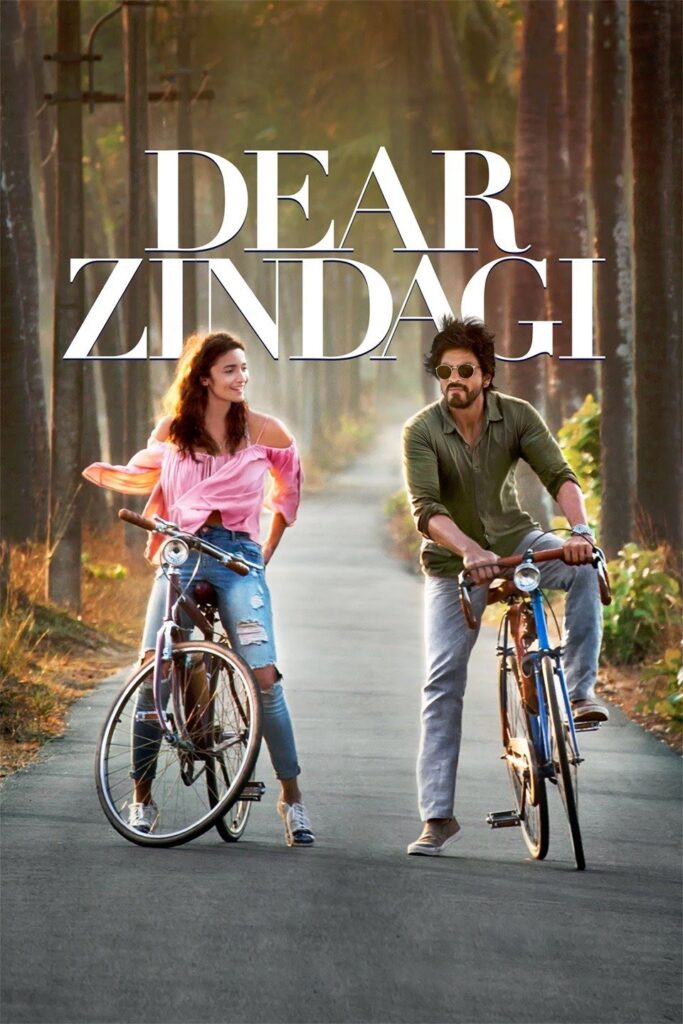 Munna Bhai Series
Both the Munna Bhai films are simply too good. While the first one deals with simpler things of life and how small gestures can be affective in building good human relations, the other stresses on the teachings of Mahatma Gandhi but in a very current situation mode which makes it easy for our generation and even the younger ones to be able to relate to what Mahatma taught. The movie tells us that his teachings are relevant for all times and aren't just a thing of past or meant for moral science books. The simplicity of characters is once again highlight of the film. The lingo is so natural and relatable that we all see a Munna Bhai hidden in us at some point or the other and we aspire to be like him even if he isn't the regular perfect hero. Watch it here
PK
India is a country of diverse beliefs and religions and if something captures the essence of it along with its misconceptions, superstitions, confusions and the innocence of it, it's this film. The concept of an alien being so confused with the number of gods, the religions and its customs and the superstitions and manipulations by the gurus and sadhus is put so beautifully, that I feel that every Indian, every child should watch it and should be able to learn the difference between the God, the supreme power and the 'wrong numbers'. For me, Amir Khan was at his best in this film. Watch it here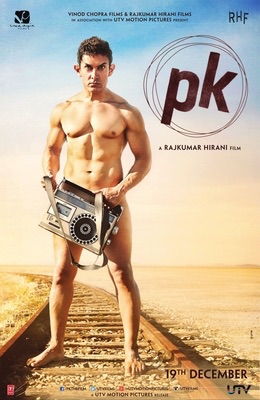 So what do you think about my list, do you have any more names that you think can be a part of this list, I am sure there would be many, because there are quite a few names that I might have not included here but are definitely worth the mention. Anand, Bawarchi, Chupke Chupke, Guide, Namak Haram, Queen, Chak De India, English Vinglish, Dil Chahta Hai, Dil Dhadakne Do, are surely some of the films that have great life lessons for us. How many of these films have you watched?