Finding authentic North Indian food in Goa is definitely a task, even though many restaurants claim that they make good North Indian food, but finding genuine flavours isn't easy.
For a person like me who has roots in North India and now settled in Goa, I sometimes dig for a simple dal makhani and butter chicken but my best resort is always home-cooked meals because I do not get that taste in any restaurant, but this statement is finally changed. Masala House, that recently opened its doors in Porvorim is just the ideal place to satiate all your cravings for North Indian food.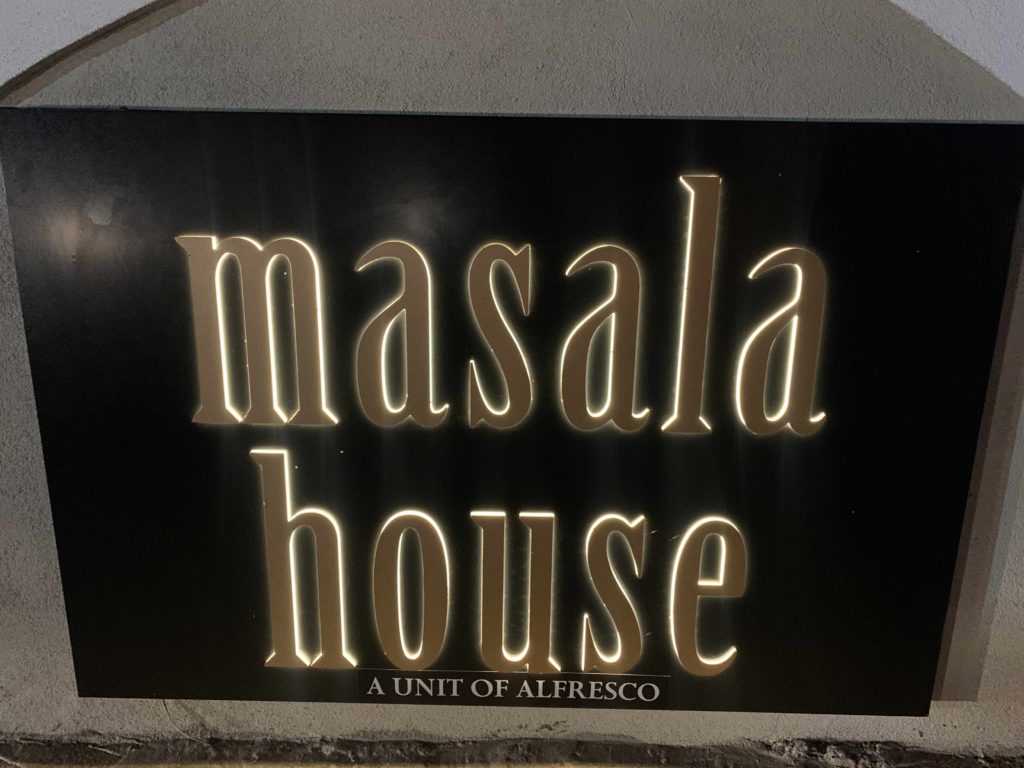 Location and Ambience
Located at the Porvorim-Mapusa highway, the location is just perfect and once you enter inside, you will have to agree that the place is simply and elegantly designed. Its minimalistic decor gives it a very classy and fine dine feel without being over the top.
Starters
They have a very selective menu when it comes to starters and of course, kebabs are a speciality. Looking at the menu, I basically wanted to try all of them but practically it wasn't possible and hence on a special request I ordered a kebab platter. The platter gave me a chance to indulge in 3 varieties of kebabs and I am so glad I ordered the platter and not single dishes. I tried the Bhatti Ka Murg(chicken tikka), Dora Kebabs(mutton mince kebabs), Silbate Ki Shami and Kadi Patta Jhingas (prawns). The chicken and prawns were amazing but the Dora Kebabs won the game. A complete melt in mouth experience and the presentation and way of serving was really attractive. I'll pass the shami, won't say it wasn't good, but maybe just not good enough when compared to other dishes. Full marks to the starters and the vegetarians need to feel left out, the Bhatti Paneer and Paratwala Paneer tikkas were equally good. The paratwala paneer with its cheesy texture is surely a must-have.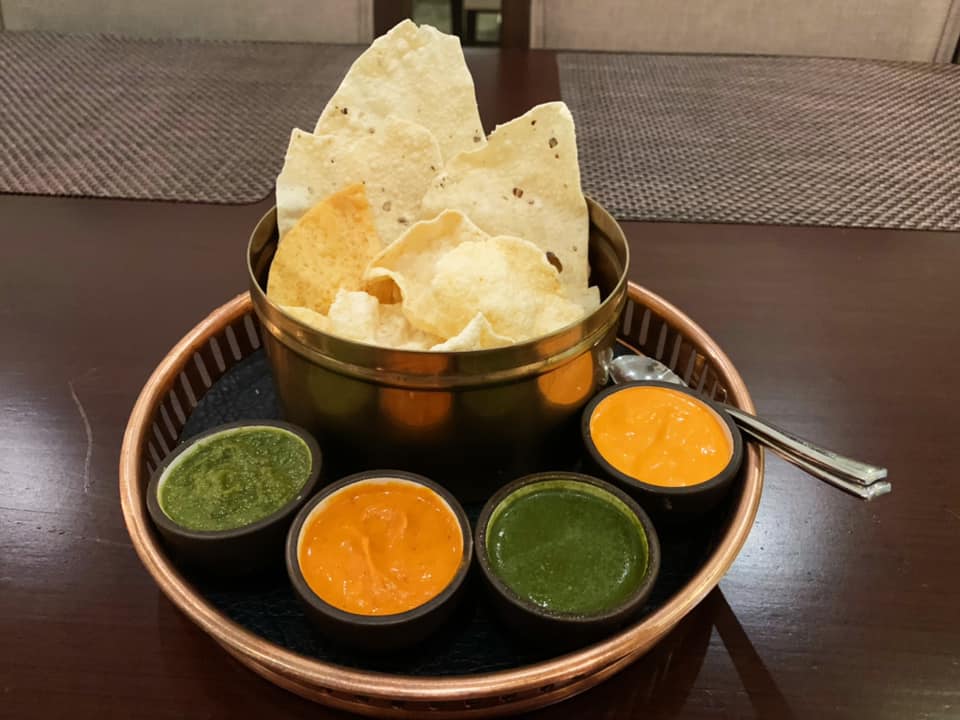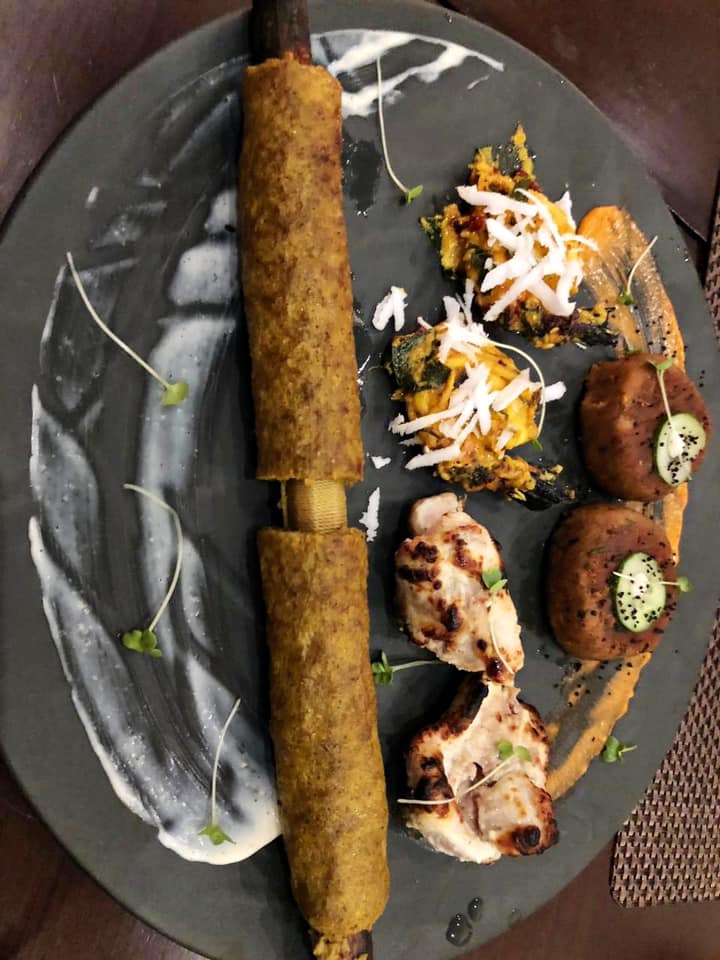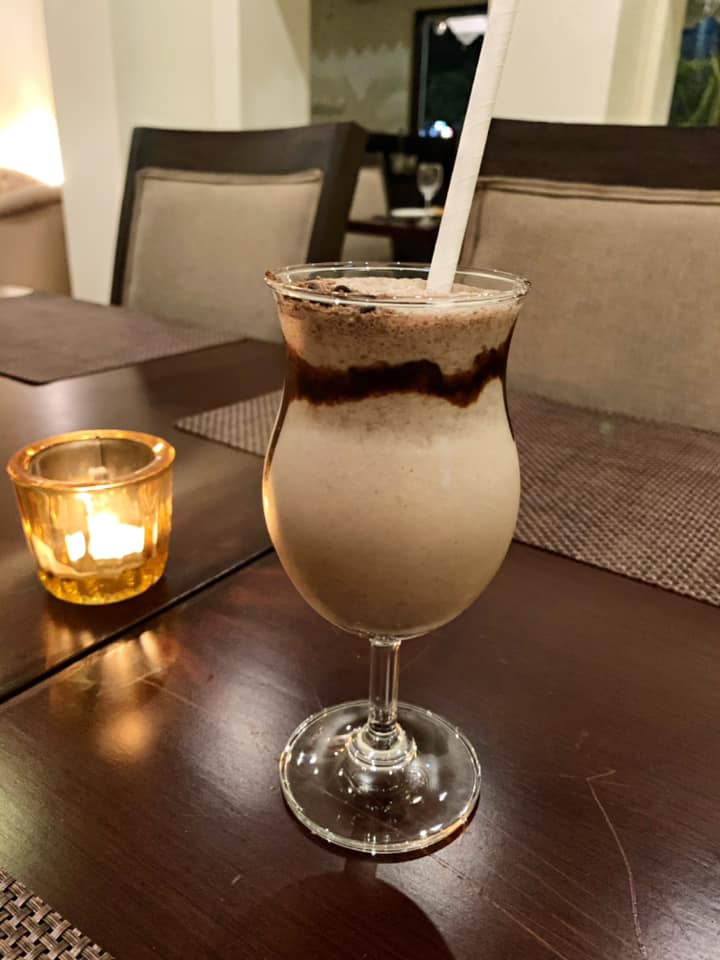 Main Course
For the main course, we decided to stick to the staples because if you get the basics right, the place speaks volumes for its authenticity in flavours. Thus it was Dal Makhani, Mogewala Tamatari Kukad (Butter Chicken) and Murg Tak-a-Tak (Chicken Tikka Masala) and I have to admit that till date this was the best dal makhani, butter chicken and chicken tikka masala that we had in Goa. The flavours and taste were as authentic as they could get. I had eaten at the Delhi branch of Masala House (Read the experience here) also and loved it even then. Also, I know they have retained all the same tastes because their head chef remains the same and also they have flown in their core chef team from Delhi so that there is no compromise on the taste.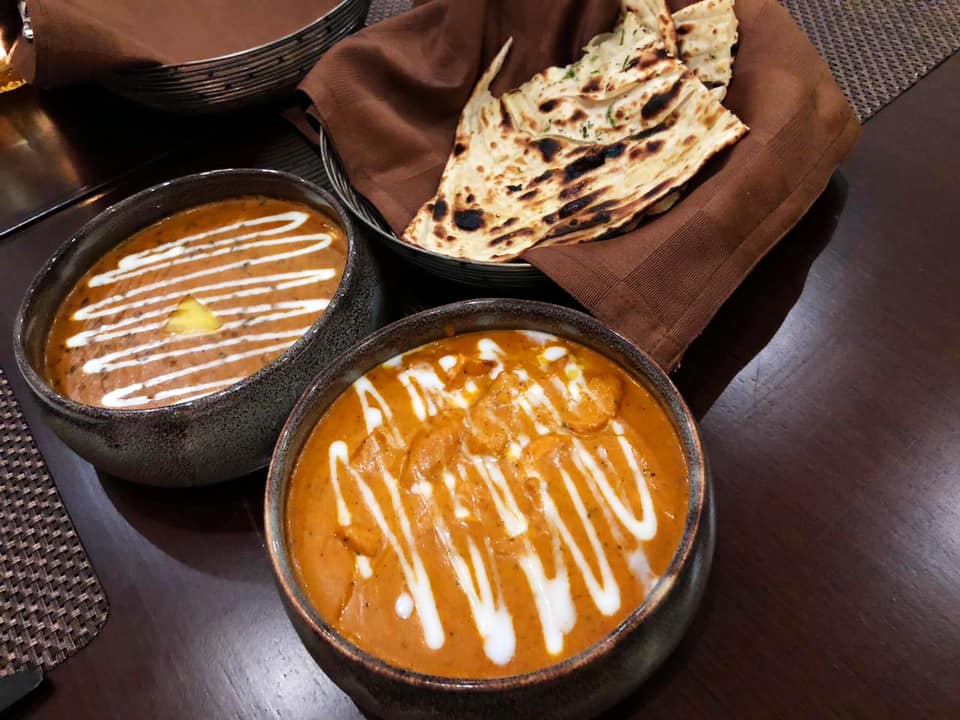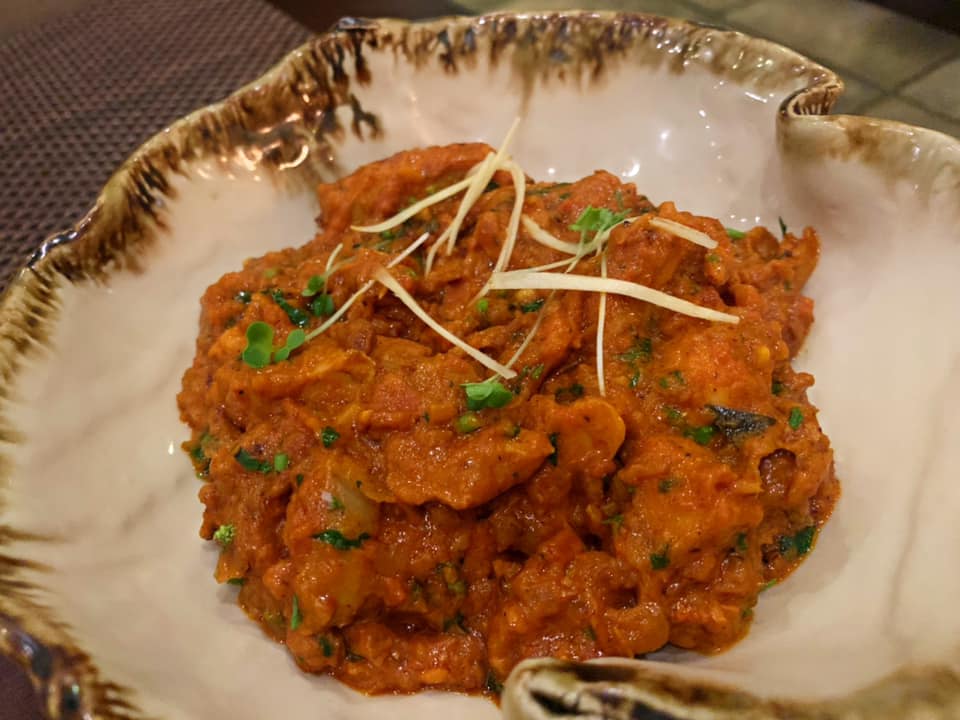 Desserts
To finish my beautiful meal, I settled for Badam Halwa which was delicious and you definitely should give it a try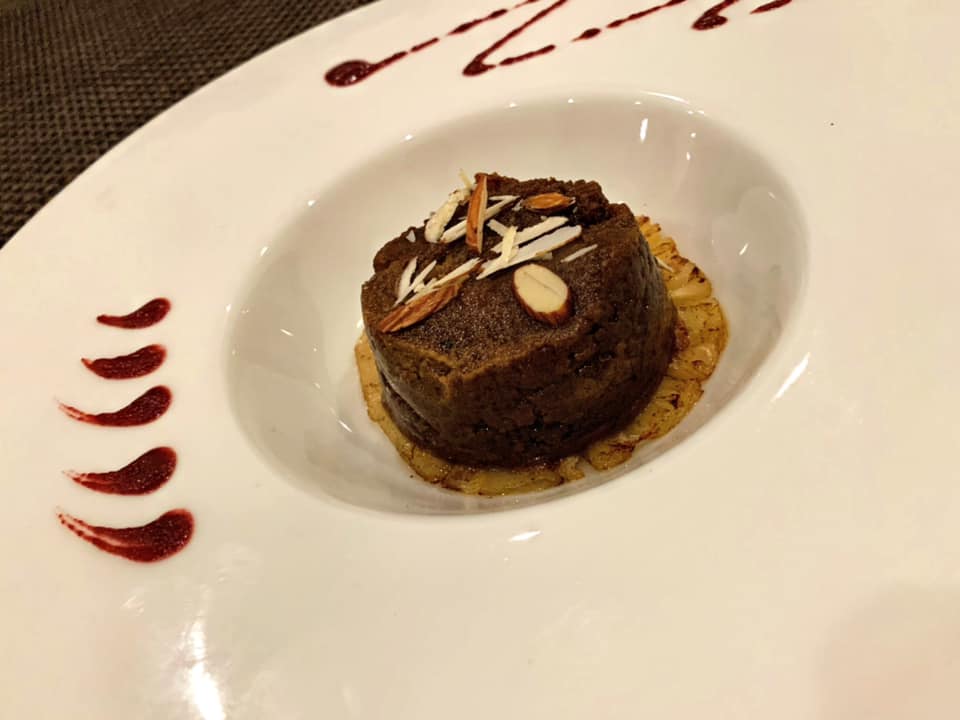 Overall Experience
To sum up, I loved my foodie experience at Masala House to the core and since its a neighbourhood restaurant for me, serving the kind of food my family digs for, I know we are going to be a regular and at the same time, I urge all you lovely people to visit the place and enjoy a hearty North Indian meal, I am sure you will love it.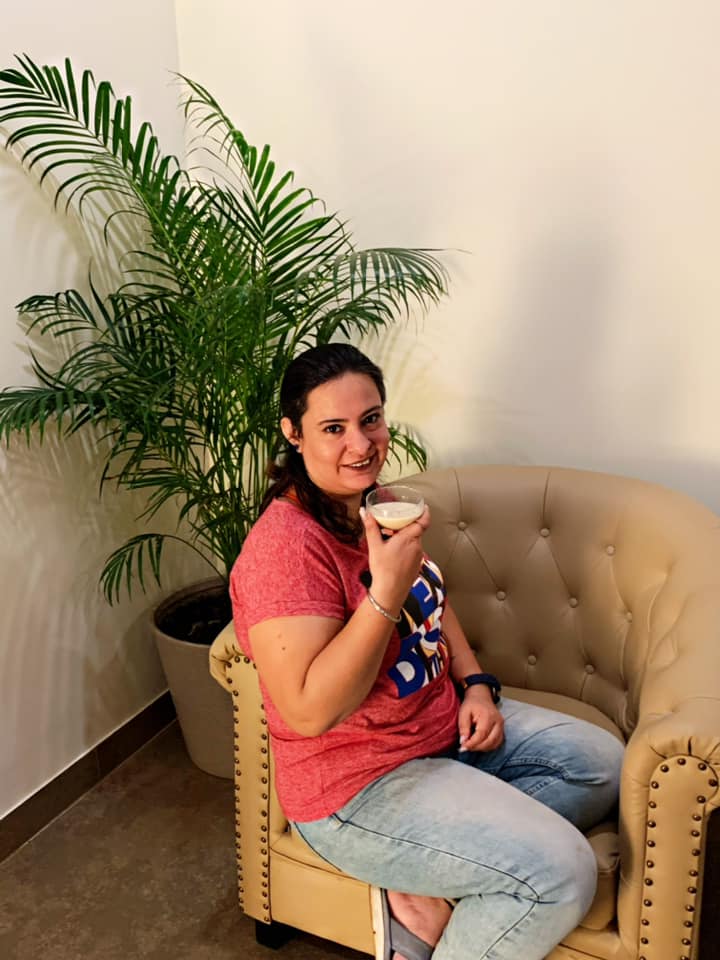 My Rating
A generous 5/5
Restaurant Details
Phone number
022 68493197

Cuisines
Average Cost
₹800 for two people (approx.) Exclusive of applicable taxes and charges, if any. ₹100 for a pint of beer (approx.) Cash, Cards and Digital Payments accepted
Address
House 821, Alto Porvorim, Bardez, Defence Colony, Porvorim, Goa