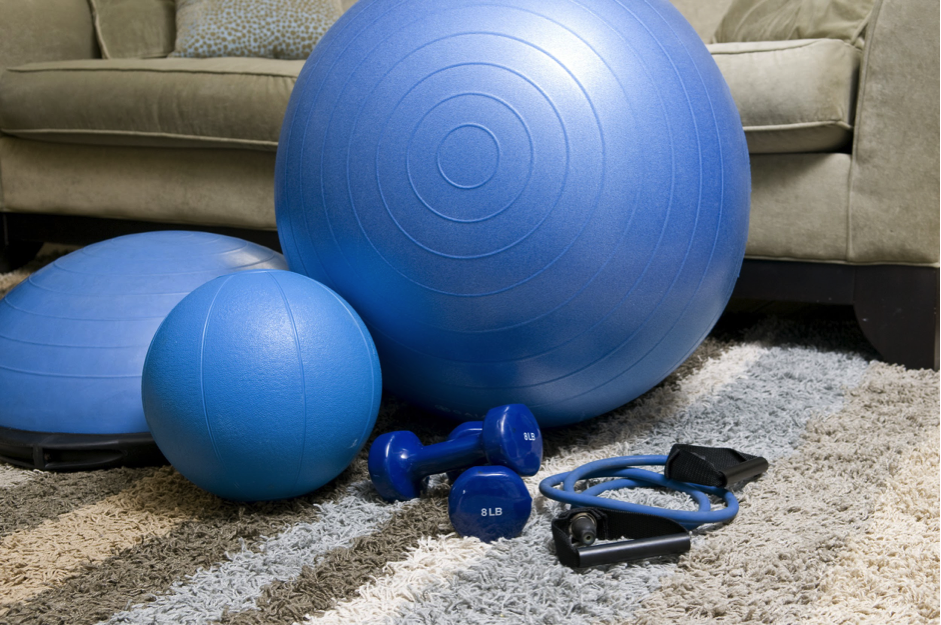 You're sat on the sofa after a hard day's work and you know you should be out there jogging or using up your gym membership. But what about all those TV shows you need to catch up on? Many of us will often choose the box over exercise. But why can't we do both? There are many forms of exercise that can be done in a living room in front of the TV. Here are just a few ways that we could all be getting our fix of physical activity whilst getting up to speed on the latest series.
Buy exercise equipment for your living room
Many types of exercise equipment can be used in a living room. Dumbbells, resistance bands and medicine balls take up hardly any space at all both to store and to use. There are then those more bulky exercise machines such as treadmills and exercise bikes. Exercise bikes in particular allow you to sit down as if you were watching TV and take up very little space (some can even be folded away). Read exercise bike reviews online to find the best one for your living space. You could aim to keep on a certain speed for the entirety of a show or vary it up with each ad break.
Use the couch as an exercise tool
Your sofa can be used to perform many exercises. Tricep dips can allow you to still watch the screen. You could also try elevated press ups with your feet on the sofa and your hands on the floor whilst facing towards the screen.
Do squats and lunges
Squats and lunges are great for toning up your legs and butt and require only a small space of floor. You can easily do these exercises whilst watching the TV. You could also do squats and lungs with equipment such as dumbbells or a medicine ball, allowing you to work on your upper body strength simultaneously.
Consider static exercises
Some static exercises can be done whilst watching TV. The plank is a great core workout for improving your abs that requires you to lift up onto your feet and elbows – you can do this whilst staring ahead at your favourite show. You can also switch this up and do the superman exercise which involves laying on your stomach and lifting your lower body and chest off the floor.
Use commercial breaks for HIIT training
If you find exercise too distracting whilst you watch TV, why not make use of those annoying ad breaks? These can be the perfect time to squeeze in some high intensity interval training. Exercises could include press ups, sit-ups, weight exercises, squats, lunges – whatever you can think of. Make sure that it's hard to get the most benefit out of this form of exercise. You can then use the time in which the show is on to recuperate with a slower form of exercise that doesn't take away your concentration.