Even after visiting so many top class restaurants in Delhi NCR, I rarely come across places that are too perfect. Lady Baga was one such perfect experience for sure, rare but true. The ambience, the food, drinks, hospitality, everything was great. The vibrancy hits on you right from the entrance and the vibes are just too great. They have given it a rustic Goan shack feel and it yet has a classy appeal. The 270 degree projection, with beach scenes playing on the screen, and the seating with benches that even has sand underneath gives a beachy feeling, the other side has comfortable couches and on the second level, they have even recreated Goan lounge type seating. The Goan lounge seating is perfect to spend some long hours relaxing and enjoying good meal and drinks with friends.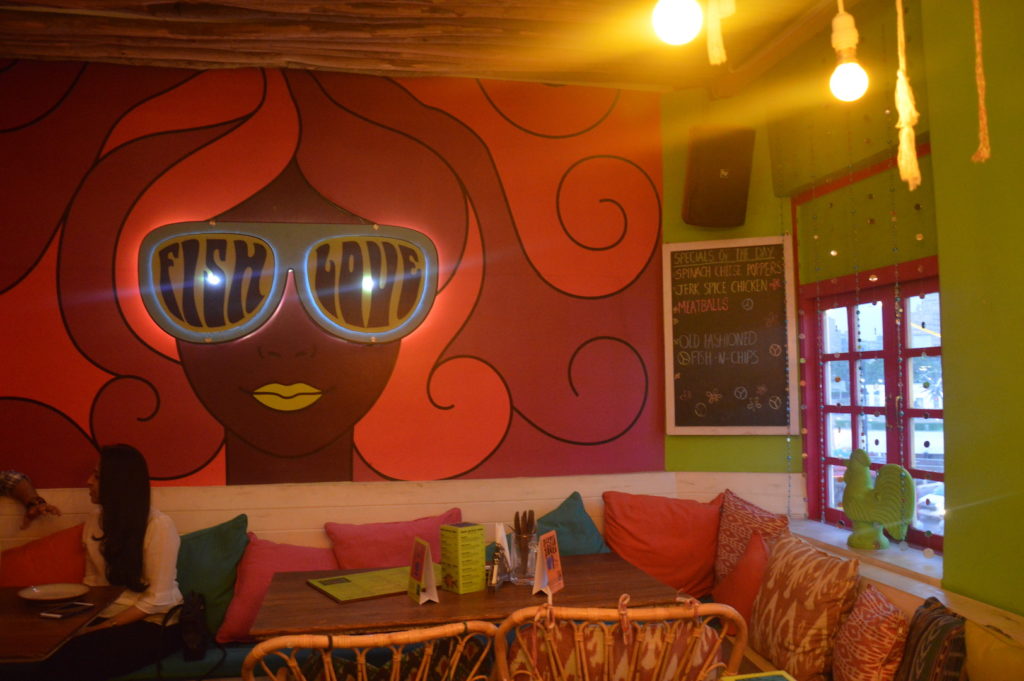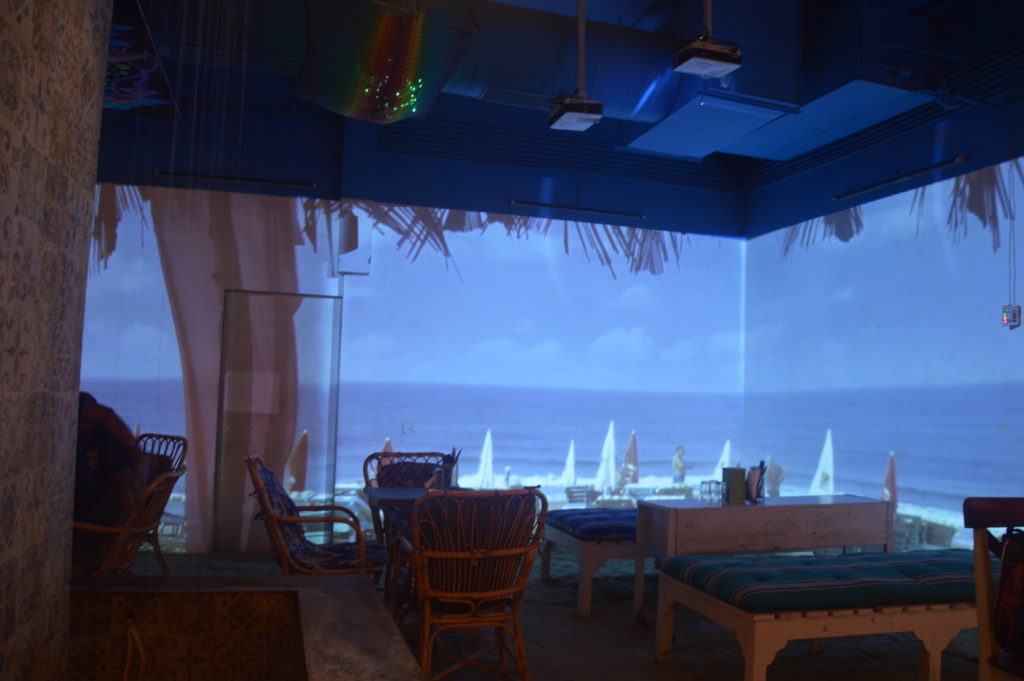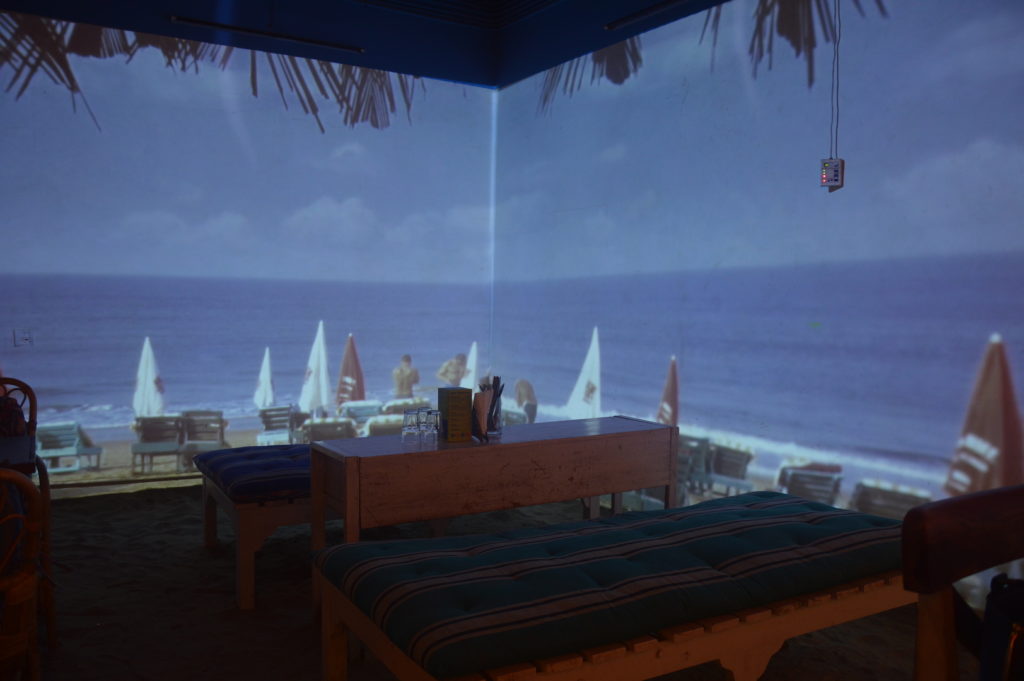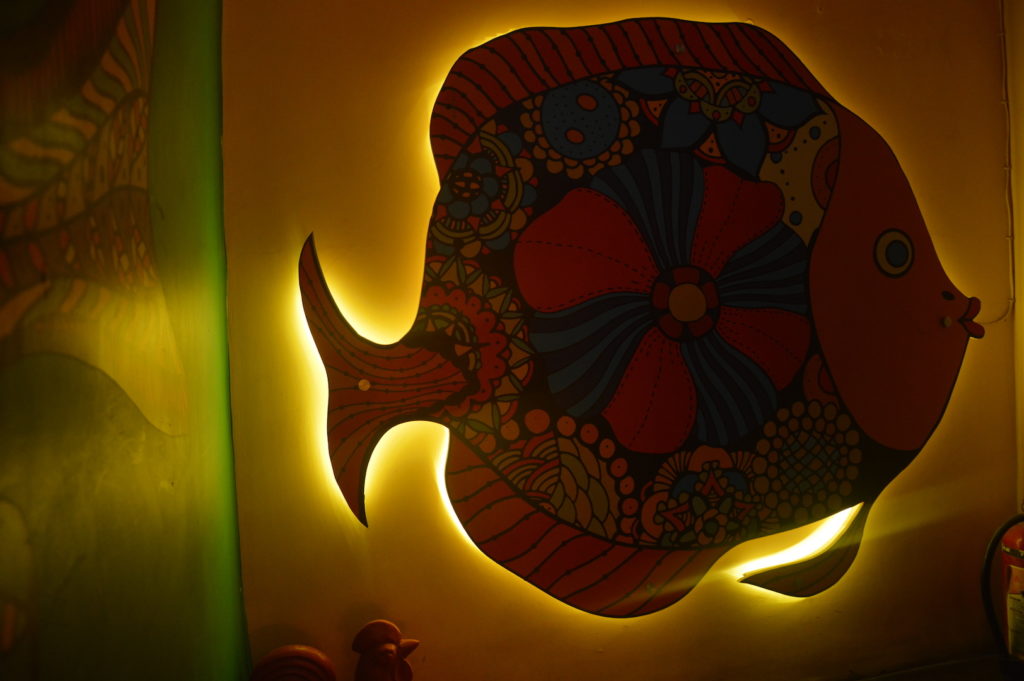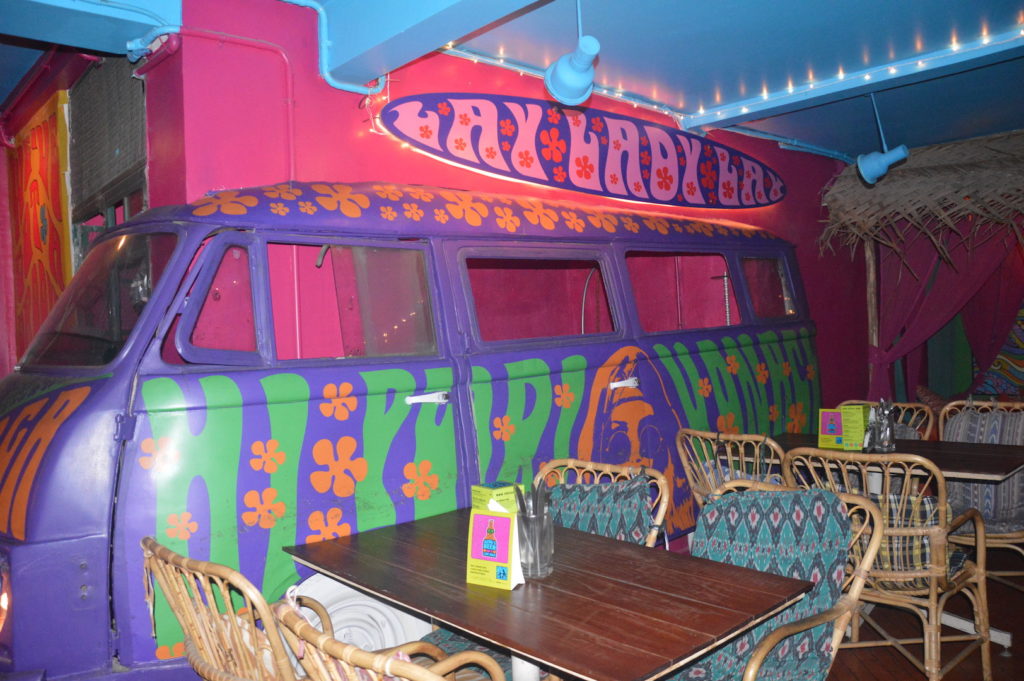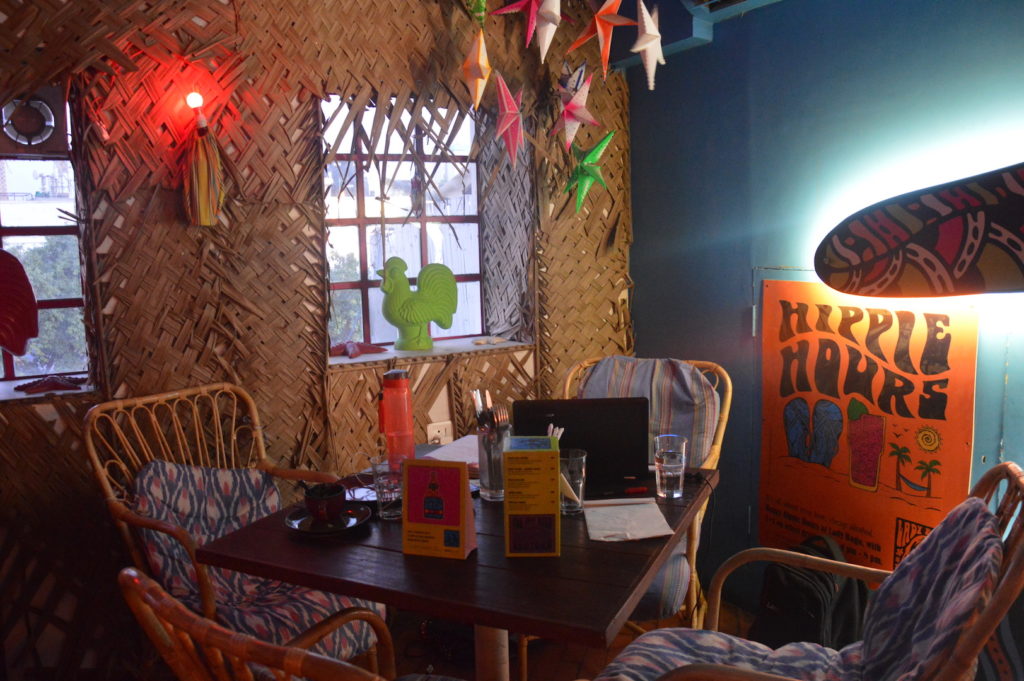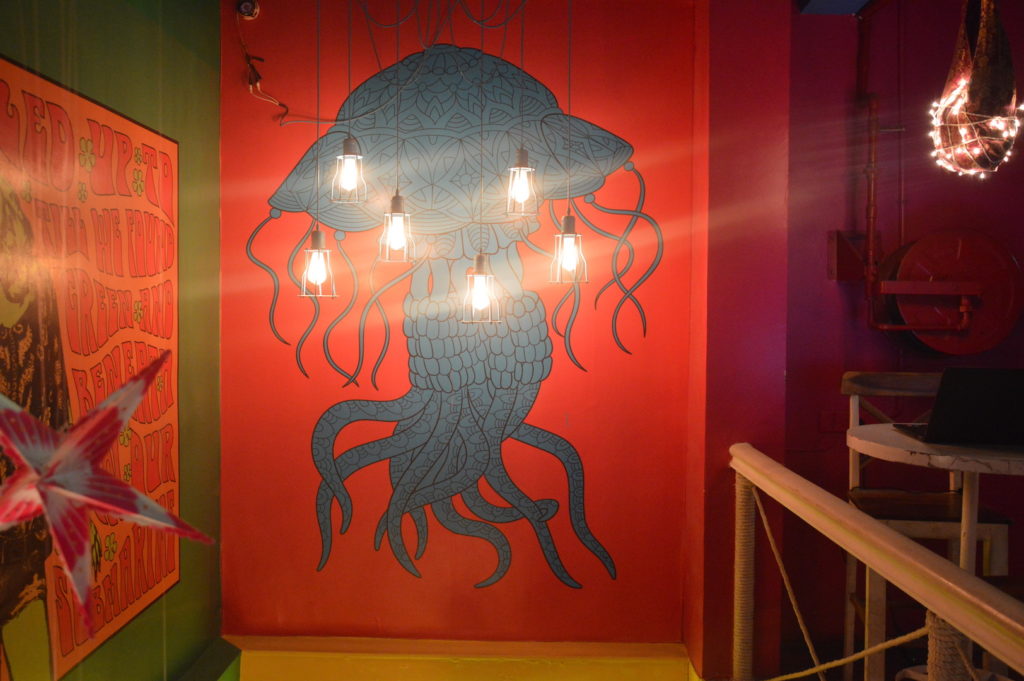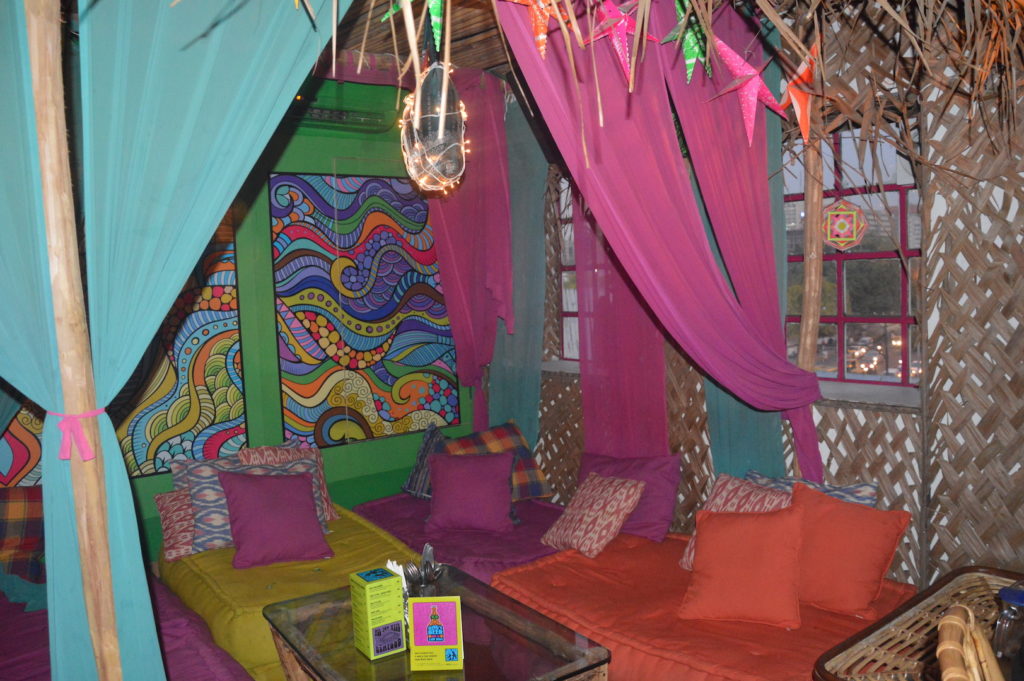 Now coming to food, I am just naming the dishes I had because to explain each of them I will fall short of words. All I can say is that each and everything was simply great. Not even a single dish was one bit less than the other. Fish Recheado Masala, a typical Goan masala, prepared with red chillies, and other spices along with 2 main ingredients, coconut vinegar and coconut fenni, without these 2, the recheado masala won't taste as it should. The fish was delicious to the core.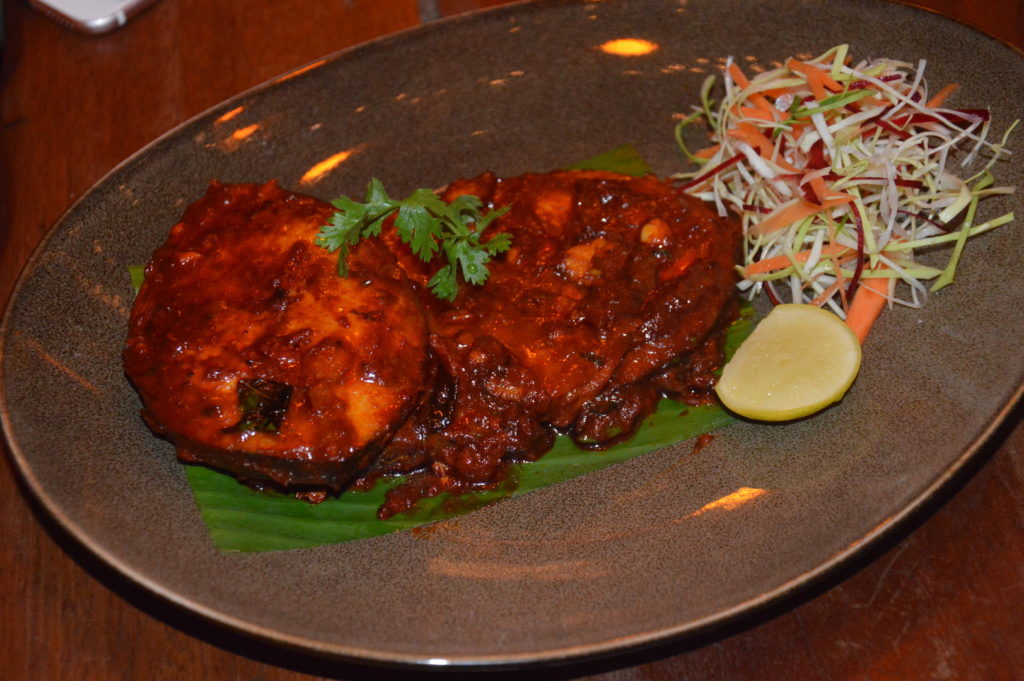 And whats a Goan food without the very famous Chicken Cafreal, a traditional Goan dish prepared with green masala made with green chillies and coriander. This too was amazing, and it tasted as good as it does in Goa.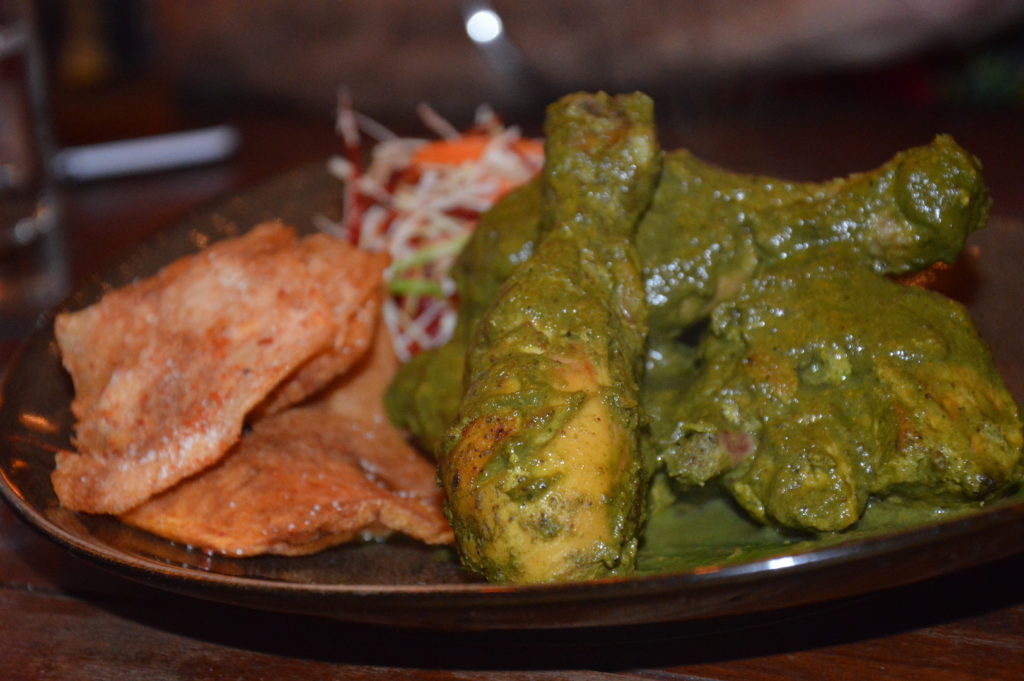 Try the Light My Fire Masala Chicken and it will truly light your taste buds. Also go for the Platter De Friar, which includes some gherkin and jalepeno chips, piri piri paneer, recheado stuffed mushrooms( they are to die for), and potato wedges. This one is a must have for vegetarians, though being a non vegetarian, I thoroughly enjoyed relishing it.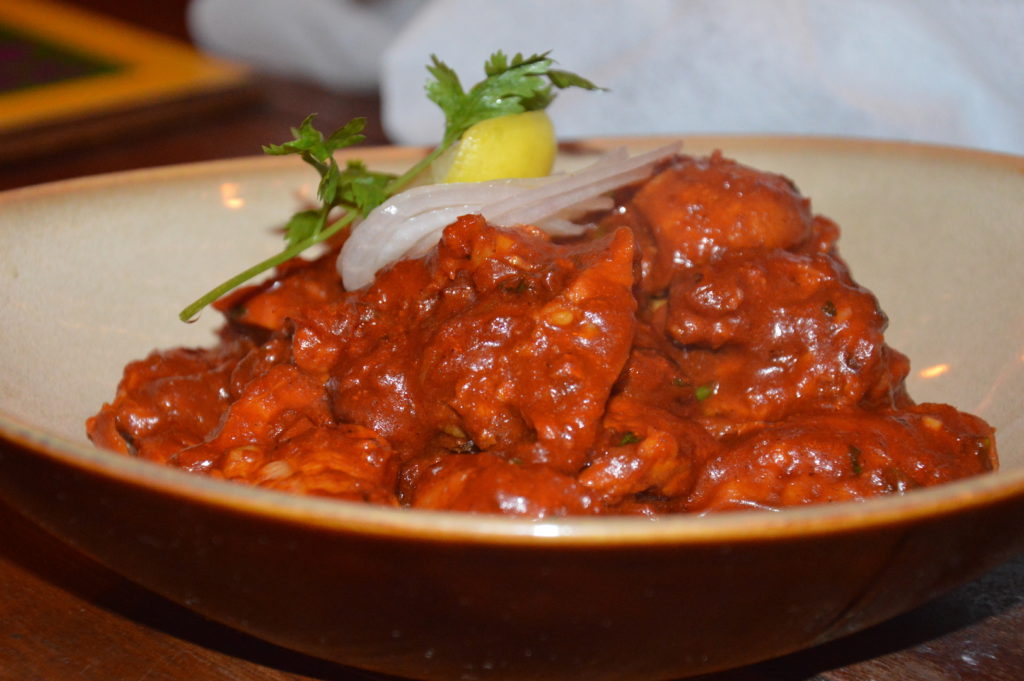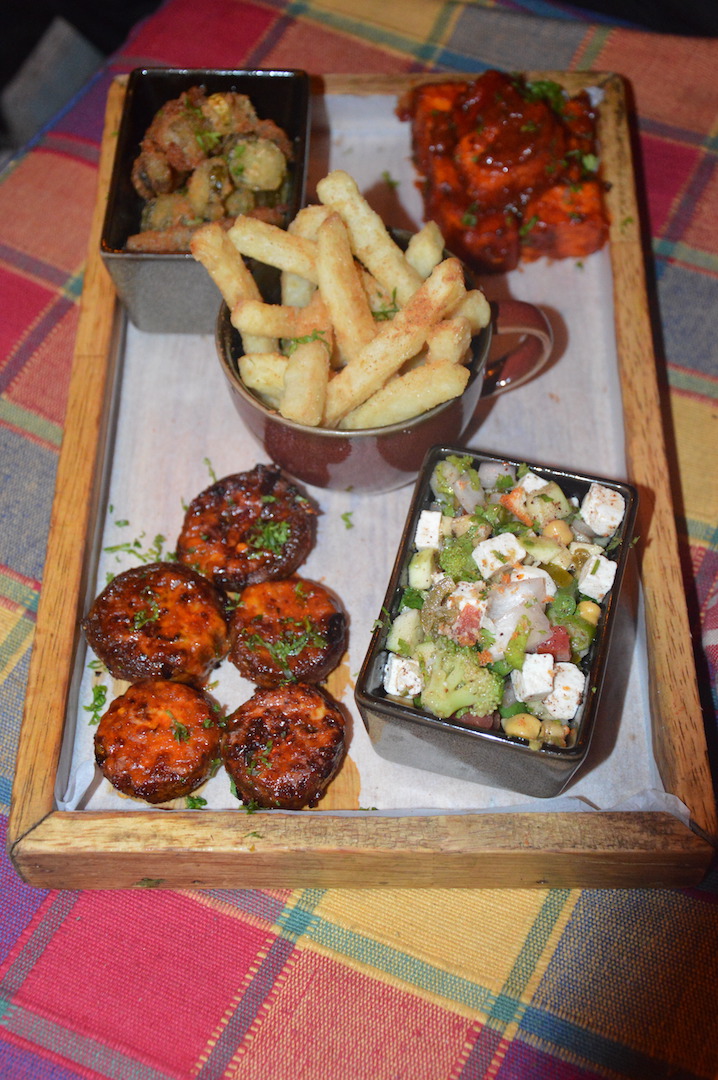 For the mains we settled for Old Fashioned Fish N Chips, Chicken Lickin and Lamb Kheema and I can say that try any of these and you will love it. Each of the dishes was so so scrumptiously delicious.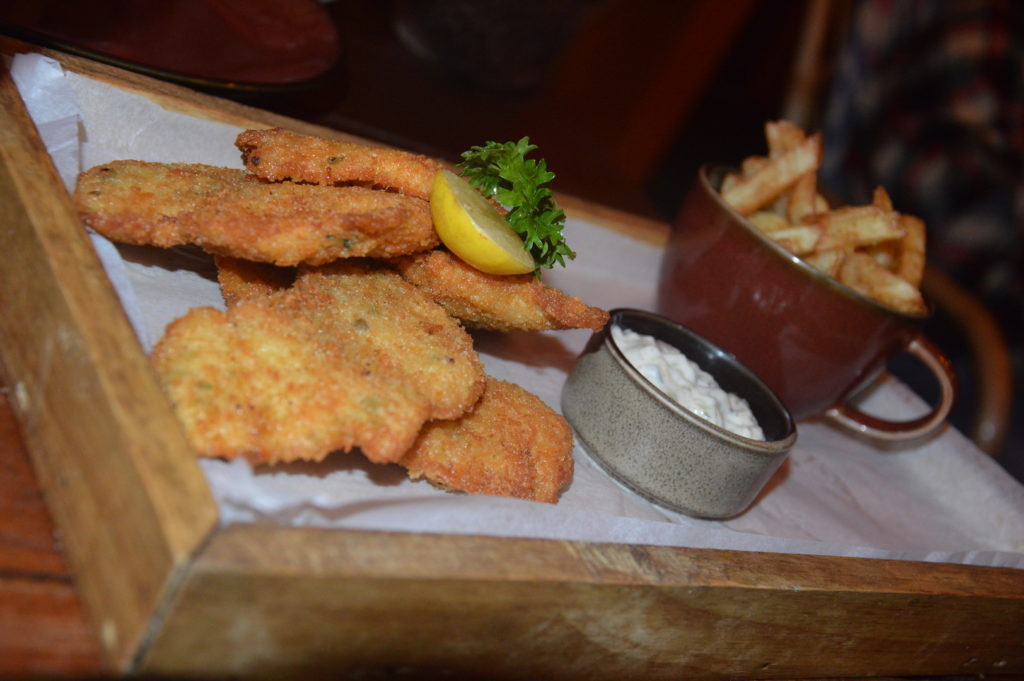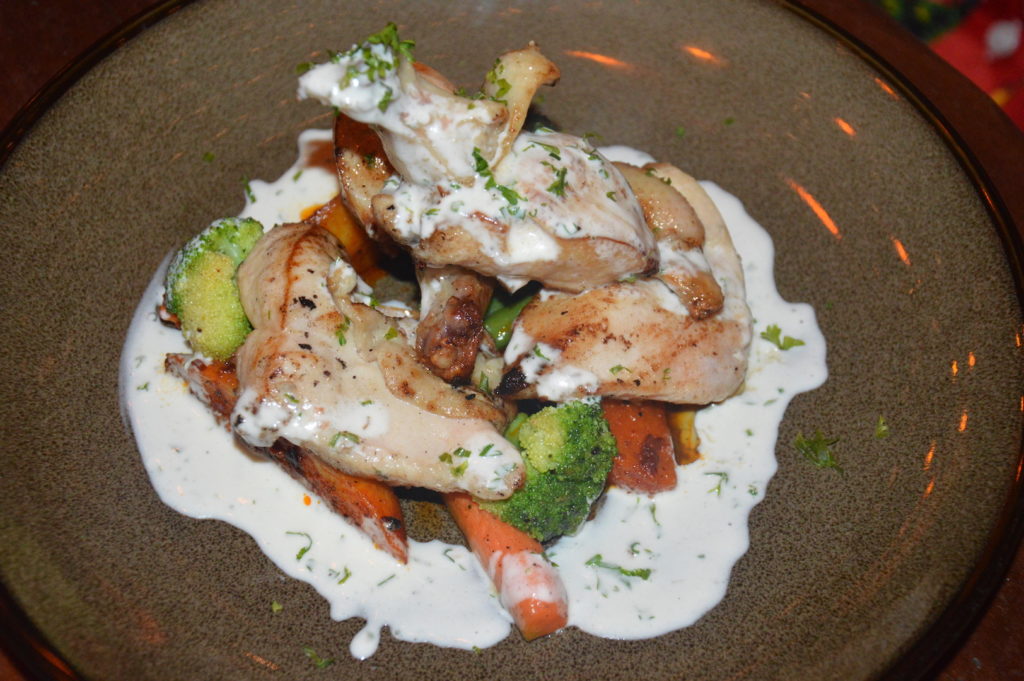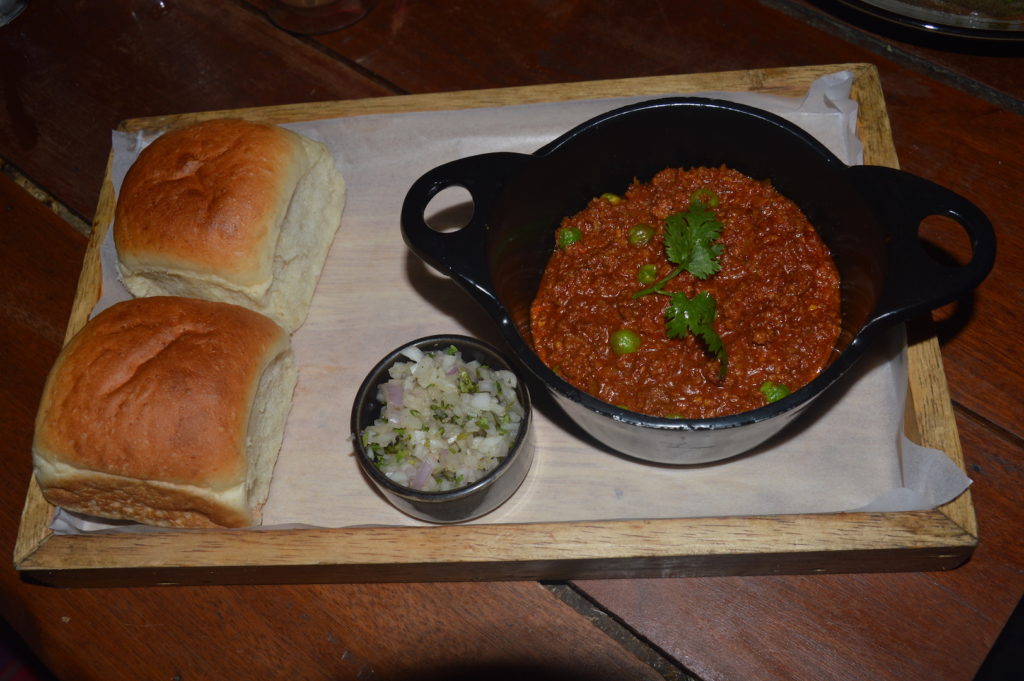 Drinks at this place are a highlight, again ask the beverage manager for their specials, or tell them your choice and they create it. I personally recommend Fisherman's Tonic and Baga Bong for alcoholics and Maiden's Prayer and Gauva Marry for non-alcoholics. Finish your session with Have A Cigar, shot and you will go gaga over Lady Baga, trust me. A coffee based shot, on the lines on Baileys, but they have made their own liquor and its totally worth indulging in.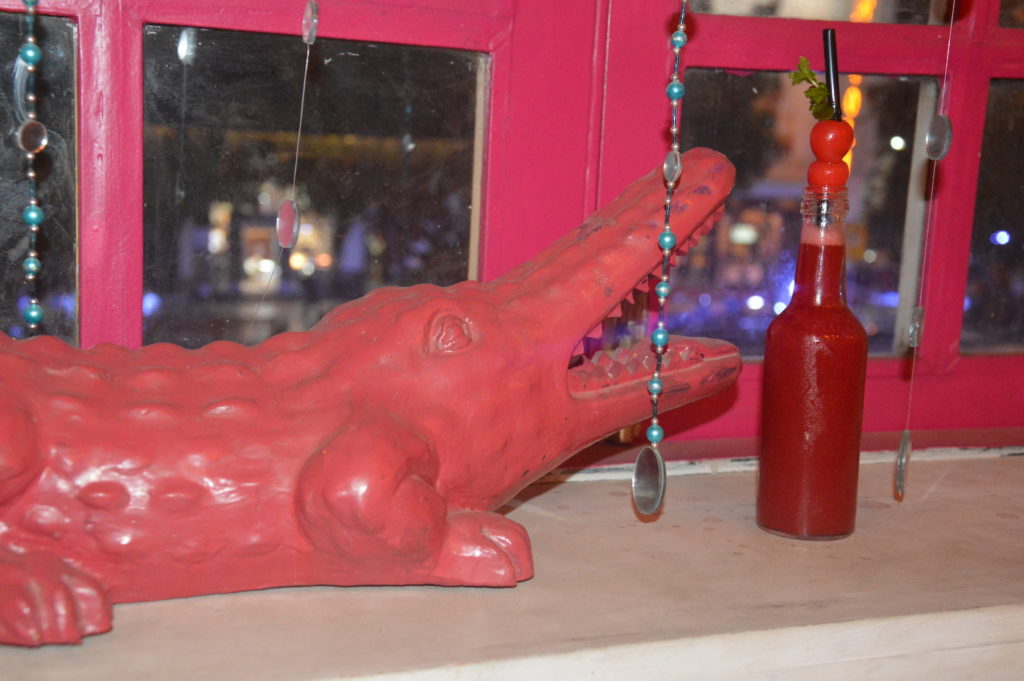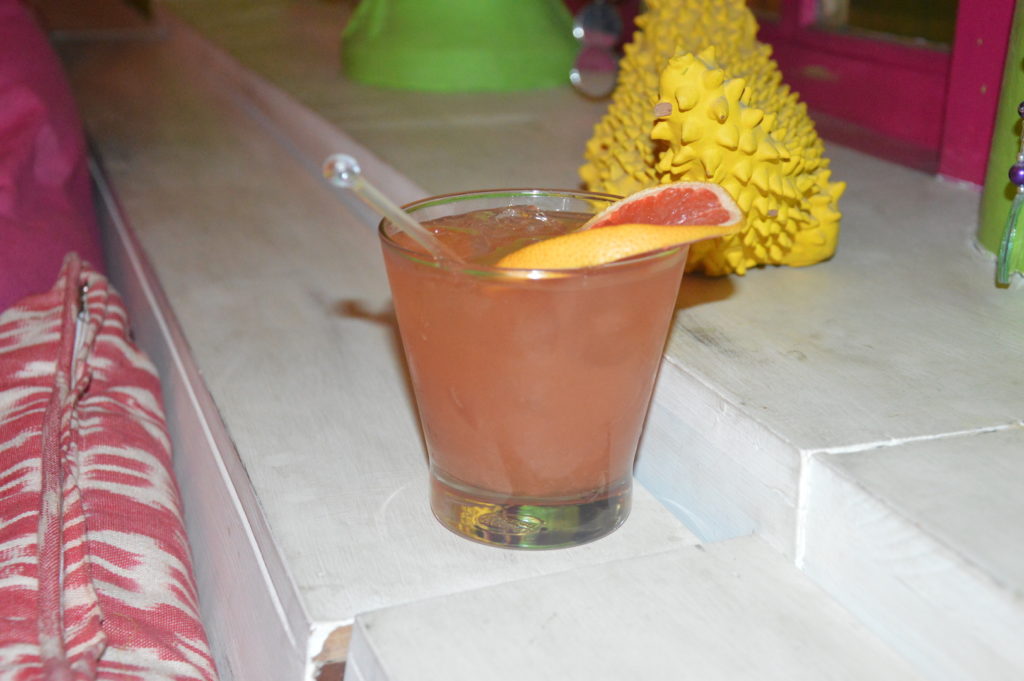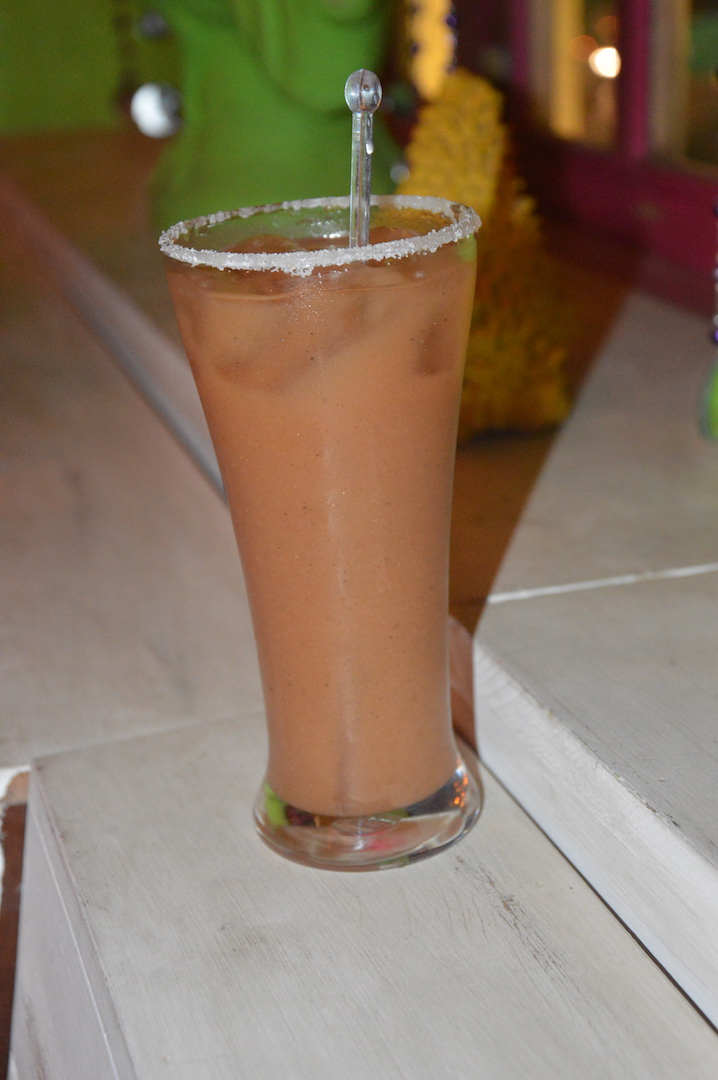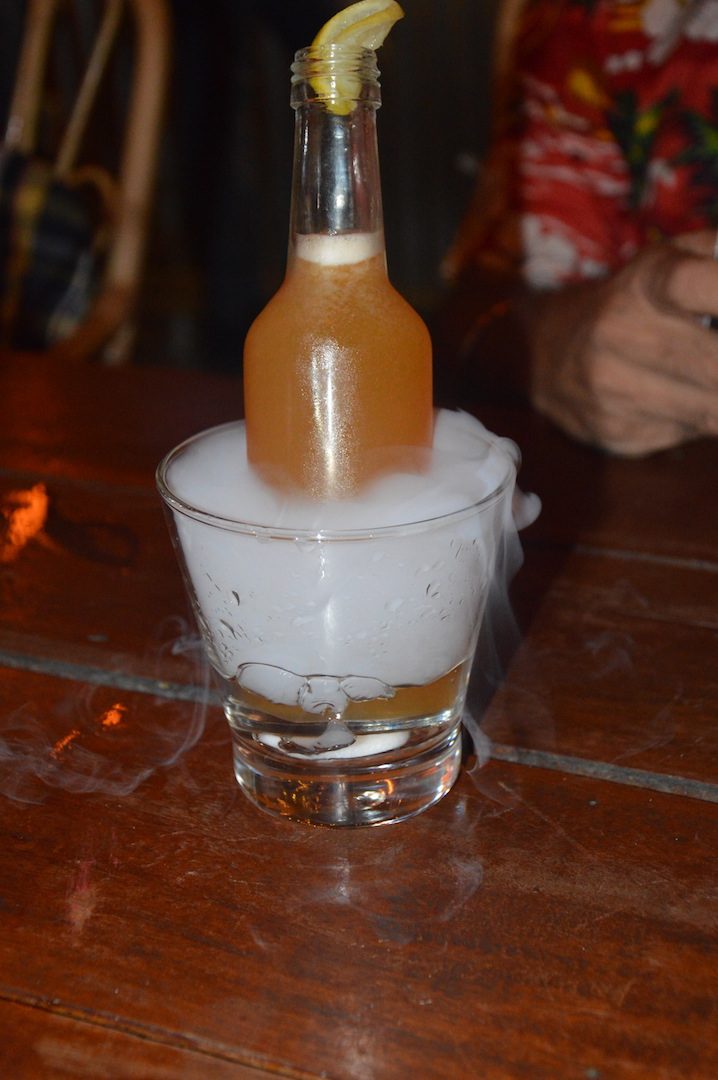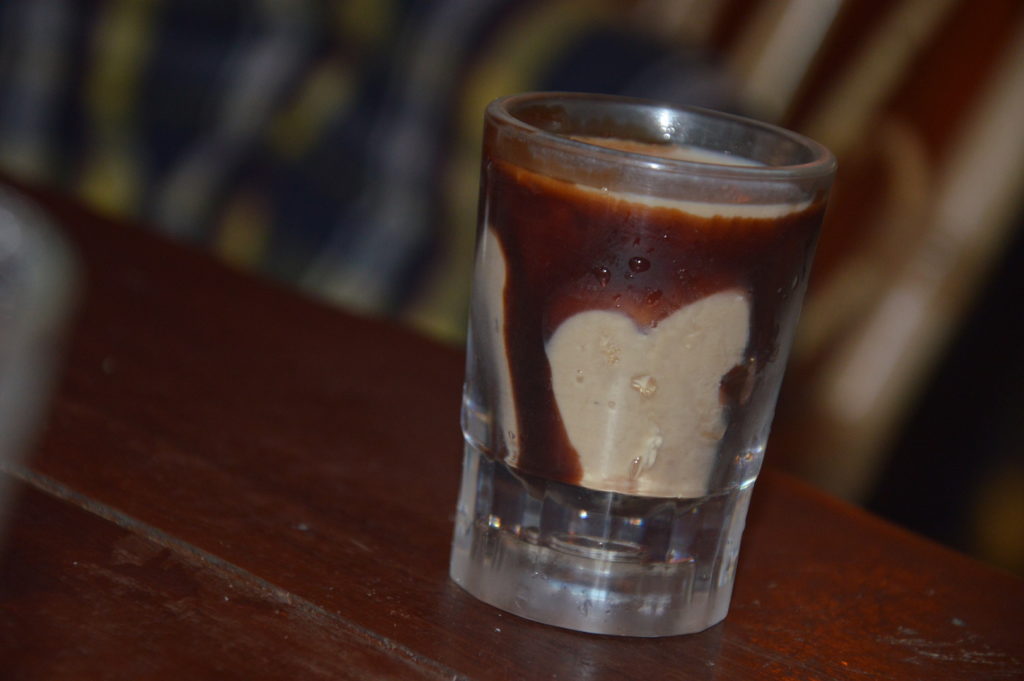 Reserve the best for last definitely applies to the desserts at Lady Baga, I tried 4 of them and they were of superlative quality. I haven't eaten better desserts than this place in a long long time. Blindly order any and you cannot have enough of them.
Bebinca, Sticky Fingers, Brownie and French Banana, I tried all of these and trust me I am still drooling over the thought of having them again. All of them were too good and but the French Banana deserves a special mention, I haven't eaten anything like this before and kudos to the chef for creating this magical dish. Must try. French toast, caramel, banana, chocolate-peanut butter mousse, vanilla ice cream, what more can you ask for in a dessert.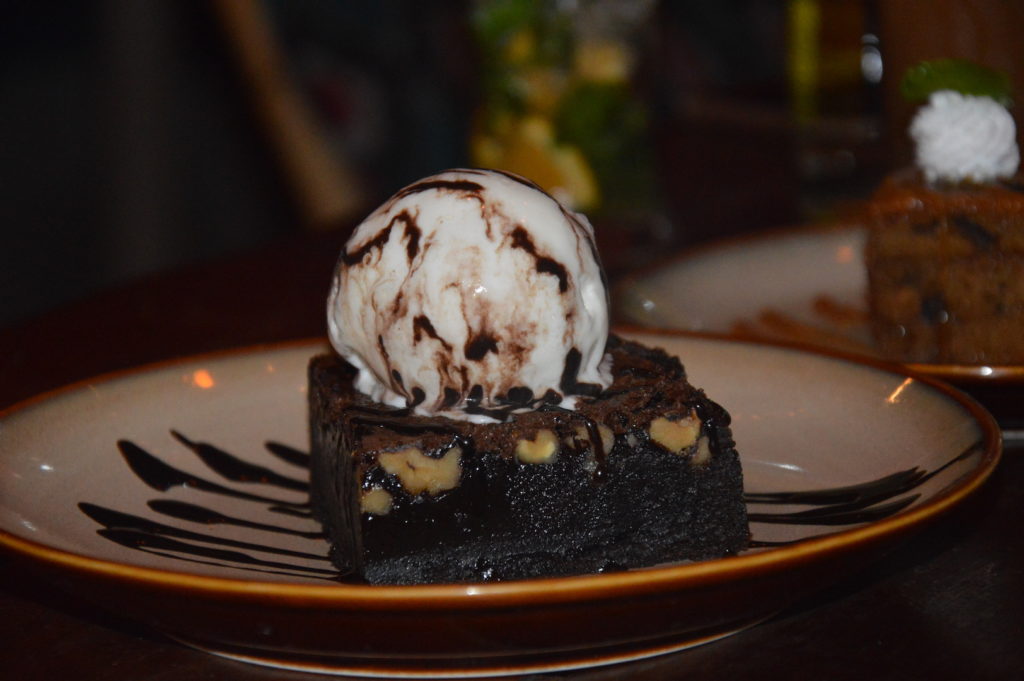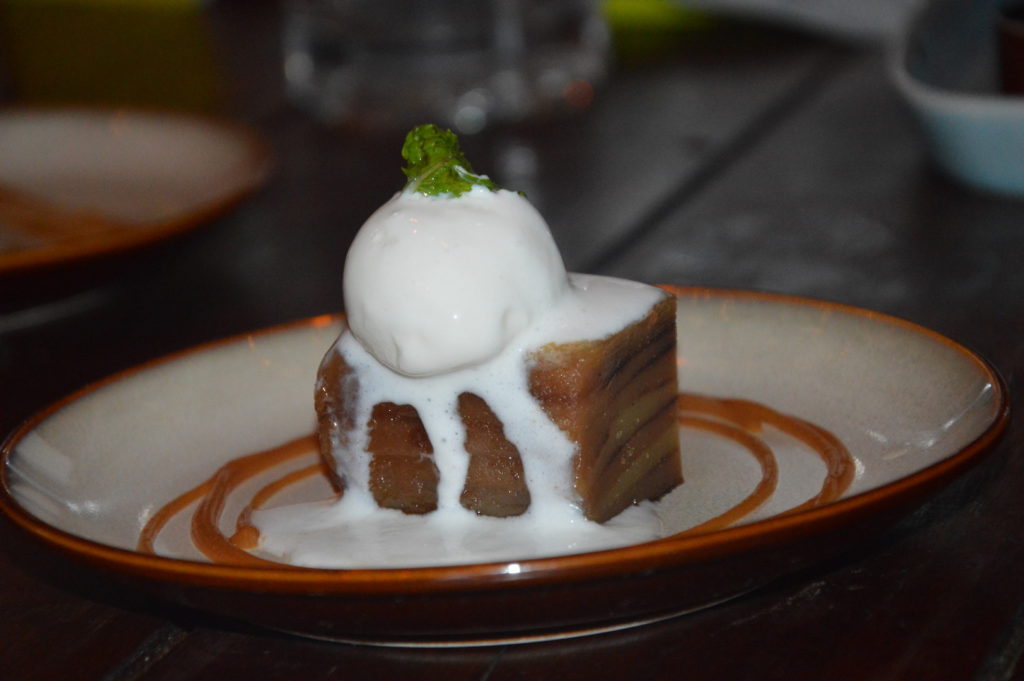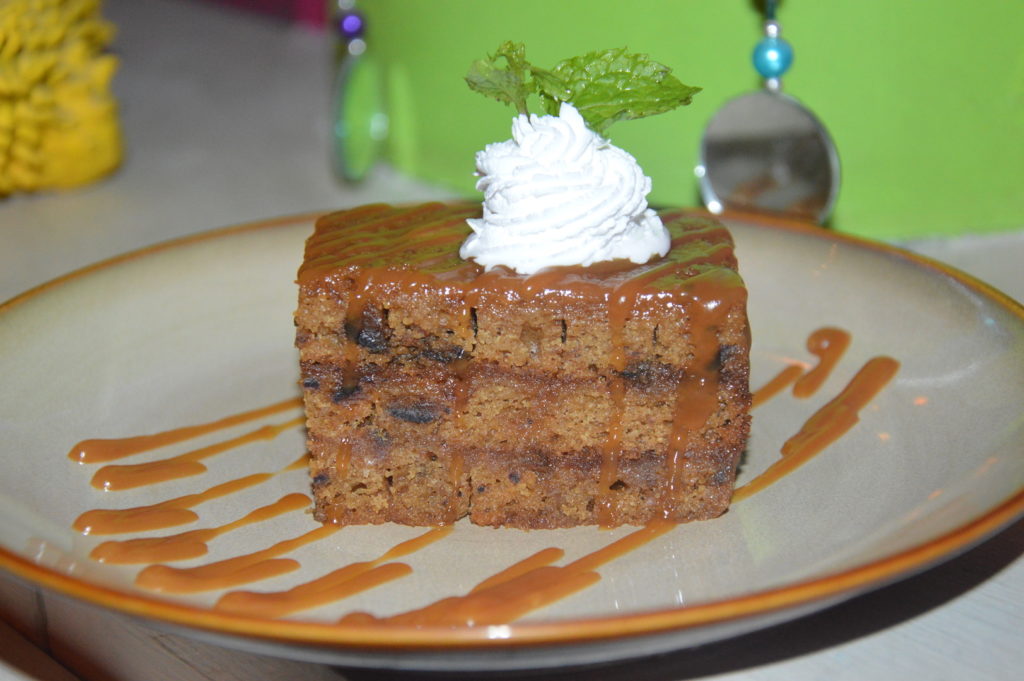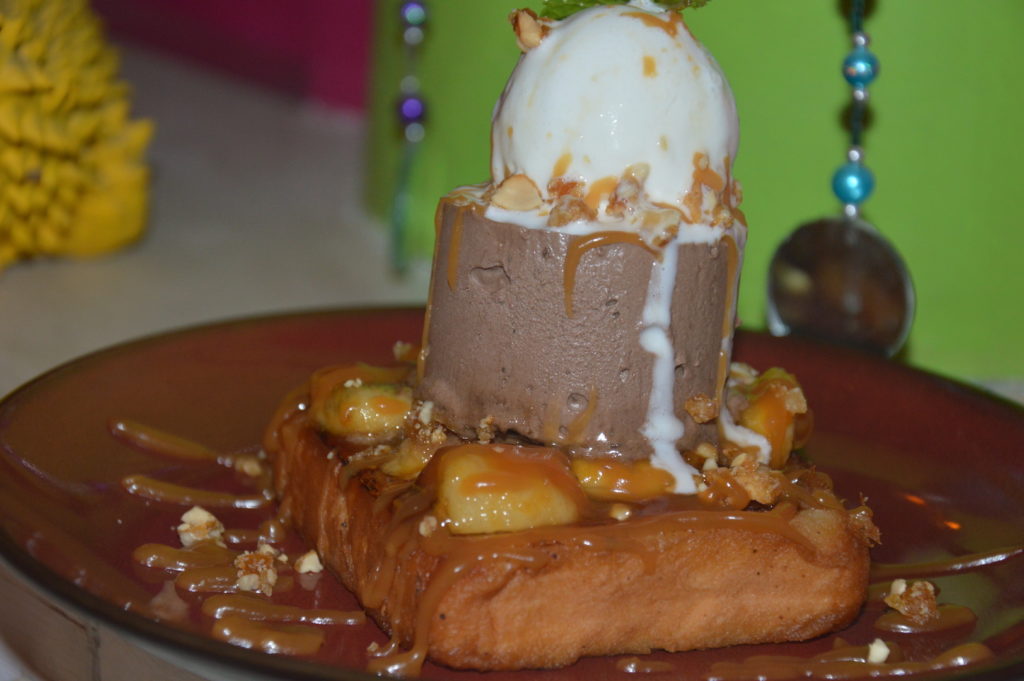 I am totally bowled over by this place and once again cheers to AD Singh for always coming up with the best possible restaurants in the country. Way to go!