The stage, the camera and the mic have been familiar territory for Aadar Malik from an early age of seven. And today, as he is one shy from thirty, he has accomplished more than most performing artistes could ever imagine in their entire career.
Actor, musician, singer and stand-up comedian, Aadar is a one man army who thinks of the stage as his second home. One of the country's most sought after stand-up comedians; he has performed in multiple cities in front of packed audiences of all age groups curating his content that has them in splits. His satirical song about his pet goat won the bronze medal at the Worldwide Comedy Short Film Festival in London.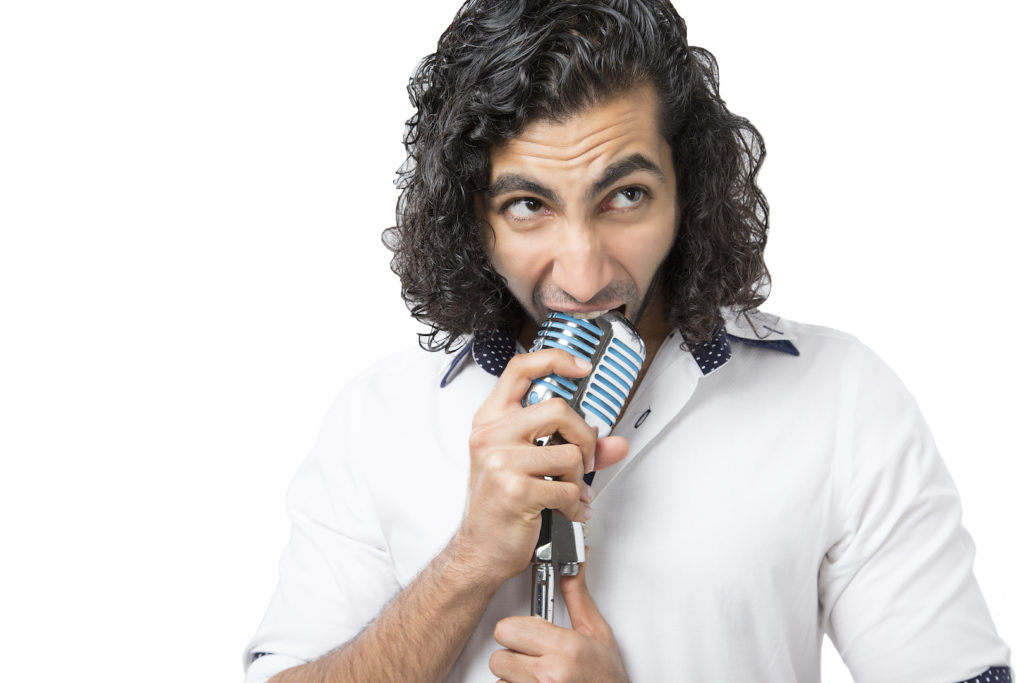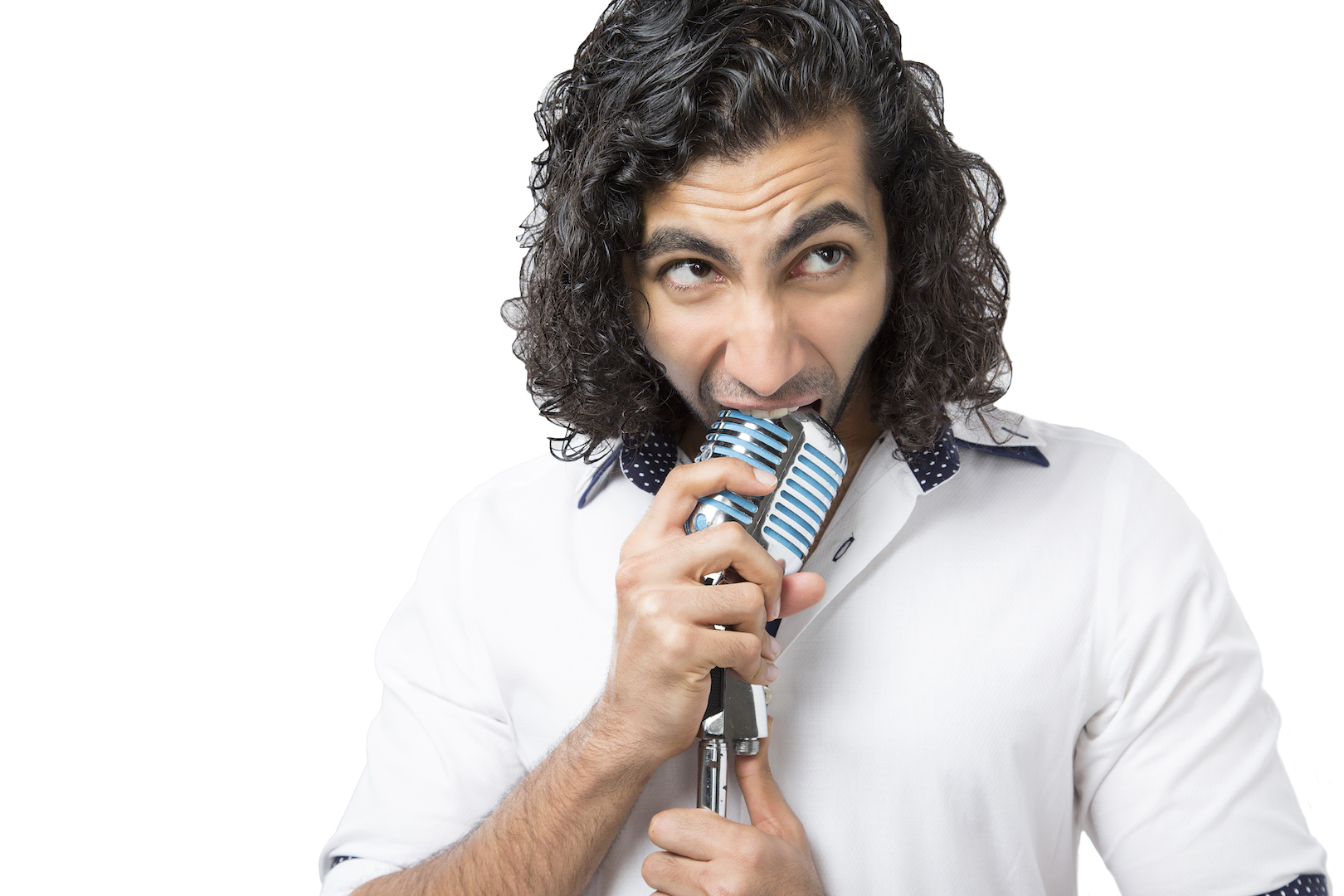 Besides his solo performances, he is also a part of the comedy ensemble SnG Comedy that have together performed enumerable improvisational comedy and stand-up comedy shows. They are a regular at The Comedy Story, Laugh Factory in Mumbai.
One of the country's most popular YouTuber, Aadar's original comedy ranges from music/ parodies, satirical sketch comedy to live stand-up comedy videos. With over a million views on most of his digital content, his fan base ranges from teenagers to grannies – something that Aadar didn't expect. Little did he know, everyone loves to laugh and he has his way of hitting the right chord with every age bracket!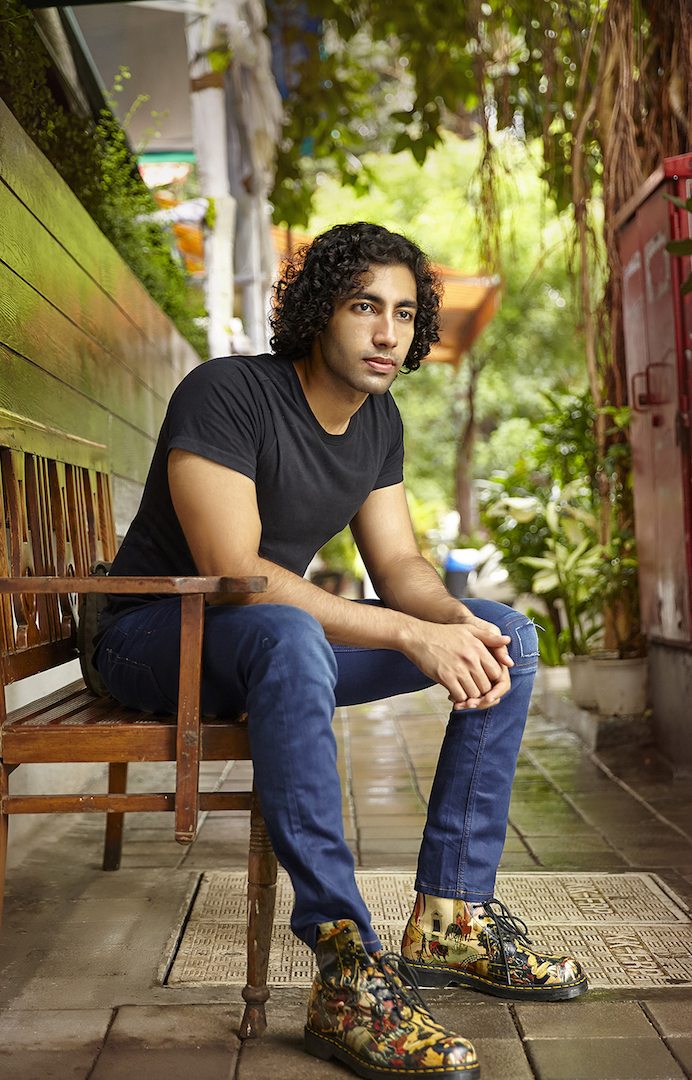 A trained singer from Trinity College, London, Aadar also plays the guitar and the piano with equal finesse. And this year, Aadar brings all forms on talent on a single platform is a one man musical comedy show, The Sound of Comedy will showcase him singing live (lyrics that are comic in nature), playing the grand piano (yes you read that right) amongst other musical instruments and will entertain the audience like never before. This is the first of its kind show in India. Stand up – The Musical is also a part of Amazon Prime's Comedy Special from India!
Here are some questions he answered exclusively for Ikreate, read along
Ikreate: First of all please tell us about Stand Up Musical as a concept
Aadar: It's the first time someone has tried to blend music and comedy to this degree. It's my songs, they are stupid songs with foolish lyrics, tedha hai par mera hai. Musical standup comedy is an extremely new concept here and I'm trying my best to make the audience ease into the fact that this can exist. Full fledged songs that are not parodies can be funny, and be musically impressive.
Ikreate: You are a trained singer, then how come you started performing stand up comedy
Aadar: I trained at music for a very long time. But I had severe stage fright, I took and acting class to get over it and realized I'm better at this. I was playing a standup comedian in a play and that character has since been in development. He is tweaked and changed after every show and every video. I may never be satisfied with him. I have finally become and Indian parent.
Ikreate: Tell us something about your struggle days
Aadar: Yes last week was particularly tough. It's still a struggle. No magic has happened. We do not live in mansions and bathe in gold. I'm very thankful that when my parents are asked what their son does for a living, they don't have to explain the origin of standup comedy to neighbors.
Ikreate: Whats your inspiration, how do you prepare yourself before a show
Aadar: This might just be the worst show I will perform, but its ok. No! thats a lie, I can't afford the worst show ever, it'll destroy years of work. So you better make it good. That's enough to psyche the hell out of anyone.
Ikreate: How much of your show is a preparation, and how much is spontaneous.
Aadar: I like to write every word perfectly and then improvise on stage. But then there are the days when you just go, why not and walk on stage with just an idea. It changes from show to show. Now I do complete shows that are improvised.
Ikreate: Have you faced criticism, how have you dealt with it.
Aadar: Yes. I wake up to YouTube comments of "kill yourself!" I take solace in the fact that a critic is just a sorry human being who never really put himself on the line. There are people whose opinion I respect and I will listen carefully to them. Other than that any person who's seen 7 standup comedy videos online thinks he/she is a connoisseur of comedy. Those are the worst. These are people who will try to look down upon a fart joke. To quote Louis c.k., "You don't have to be smart to laugh at farts, but you have to be stupid not to."
Ikreate: Tell us something about your family, did they approve of your choices
Aadar: They didn't know what I was doing until they saw me on stage. My father still doesn't. His opinion is, if the audience is liking, it you'll be alright. My mom is like a real Indian mom, my son is doing good whatever it is.
Ikreate: Who is your biggest critic and your biggest support system
Aadar: My family is both. Anyone else can take a hike.
Ikreate: Where do you see yourself 5 years from now
Aadar: If I do my job right? Jail.
Ikreate: Whats been your most memorable show
Aadar: The first time I managed to get an applause break. I'd had plenty of those while performing plays, but this one was all mine. Written by me, performed by me. It was an open mic at a tiny restaurant. And another comedian won. But I went back home with a career. I really don't know what happened to the other comic. He had a lot of friends in the crowd that night maybe he still entertains them at the office water cooler.
Ikreate: Share an embarrassing moment from any of your shows
Aadar: I have honestly never been embarrassed at a show. Ever. I honestly leave shame backstage when I go up. Once a guy called me ISIS at a show because I made some inter-caste jokes. That's when a comic of one religion makes jokes about all religions. He was the embarrassed party that night. His fiancée broke up with him that night. More power to her.
Ikreate: Whats a message you would want to share with the aspiring artists
Aadar: Stop reading inspiring messages and go practice.
Ikreate: Success doesn't come without failure, so can you share one of your failure stories with us
Aadar: Performing for a bunch of drunk corporates where they broke up my 30 min set into 3 parts and had Russian dancers in between my bits. It was so bad that the Russian dancers who didn't know English were consoling me by the end of the gig. I got two of their phone numbers. But it was in Russian.
Some Rapid Fire
Ikreate: Your favourite singer
Aadar: Adele.
Ikreate: Your favourite stand up artist
Aadar: Let's not.
Ikreate: Who do you consider your idol
Aadar: My dog.
Ikreate: Your relationship status
She called me Bhaiyya.
Ikreate: Your favoutrite food
Aadar: Ice cream.
Ikreate: When you are not performing, you are…?
Aadar: Netflix and chill.
Ikreate: Your favourite holiday spot
Aadar: Bed.
Ikreate: Whats the worst thing you have ever put in your mouth
Aadar: Cricket.
Ikreate: You like to eat…
Aadar: Alot.
Ikreate: Beaches or hills, whats your favourite
Aadar: Beach.
And here are some of his acts for you to enjoy!
https://www.youtube.com/watch?v=eSY5y44EQFc
Thanks Aadar for taking time out and having a great conversation with us, wishing you all the luck for your future endeavours!