We all know how important it is to get enough fruit and vegetables in our diet, yet the large majority of us fail to do this. It may not always feel like it, but eating the recommended amount of fruit and veg doesn't need to be a challenge. Here, we'll list some of the easiest things you can do to make sure you're getting enough fruit and vegetables in.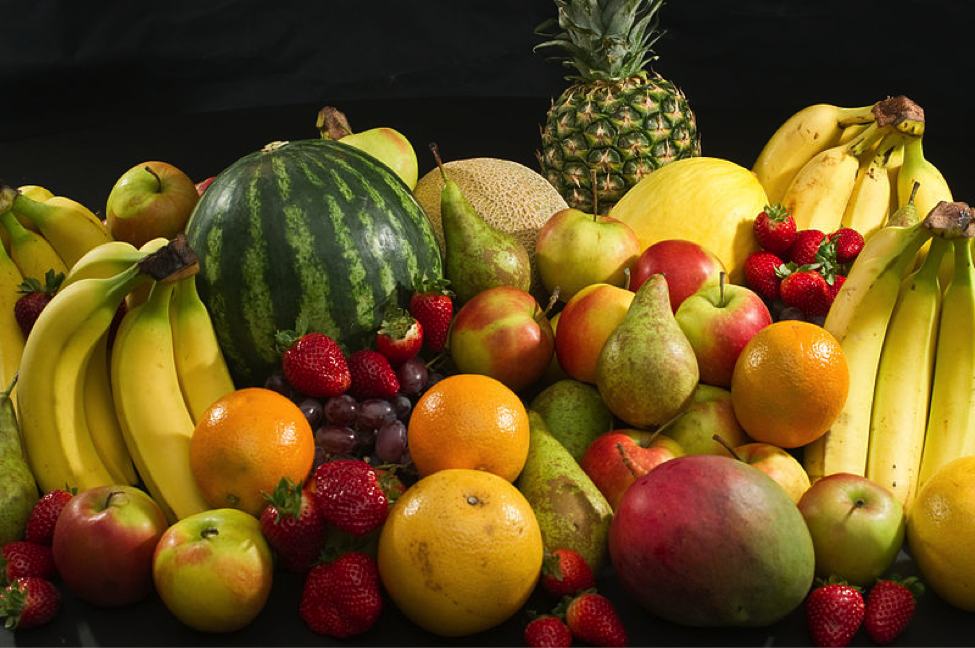 Image: Wikimedia
Keep Them in the Open
Simply making the fruit and veg in your house more visible can be a great first step towards encouraging everyone in your household, you included, to get their fill. Don't hide them away at the back of your cupboards. Instead, get a fruit bowl for the kitchen, keep it well-stocked, and have snackable things like carrot sticks available at the front of the fridge. Even taking the time to slice up apples, kiwis and so on can give you a little extra motivation to take a bite in passing.
Drink Them (Up to a Point)
Juice and smoothies are excellent ways to get your fill of fruit and veg, and make it feel easier. You can even start following a whole juice diet if you're looking to lose weight. The next time you're shopping for fruit, look for labels that say "100% fruit juice", as a glass of these are guaranteed to give you a serving. Just be wary of the portion size, and make sure you know how much a serving is. It's completely possible to wind up consuming more calories through juice and smoothies, even though they're not exactly filling!
Think Frozen
Buying bulk amounts of peas and vegetables, and keeping them in your freezer, is an excellent way to make sure there's always vegetables in the house. Frozen veg is remarkably easy to prepare, and can be kept for a long time, making them much more economical compared to buying fresh veg here and there throughout the week. Frozen raspberries and blueberries are also great to scatter over a bland cereal in the morning. Despite what you may have heard, it's a complete myth that frozen fruits and vegetables are less nutritious than fresh ones, although the flavour can be a little dampened depending on where you source them from.
Get Started Early
Like a lot of things, the sooner you get started with eating your recommended amount of fruit and veg, the easier you'll find it to polish it off. Start getting into the habit of making fruits or vegetables part of your breakfast. Adding sliced bananas or berries to your cereal is a classic, but you can also add vegetables to an omelette, berries to your yoghurt, or simply have a piece of fruit on the side. Soon enough, this will start to feel like part of the routine, rather than a chore you really ought to do. From there, you'll have that much less to worry about through the rest of the day.
Start applying these tips, and you'll find it so much easier to get your fill of fruit and veg.