I visited Holiday Inn New Delhi Mayur Vihar Noida yesterday to experience Kerala Kitchen – Melange of flavors from God's own country, a 9-day long food promotion at its all-day dining eatery, Cafe on 3. The ambiance, the decor, and the music, all resonated well with the vibes that Kerala has to offer.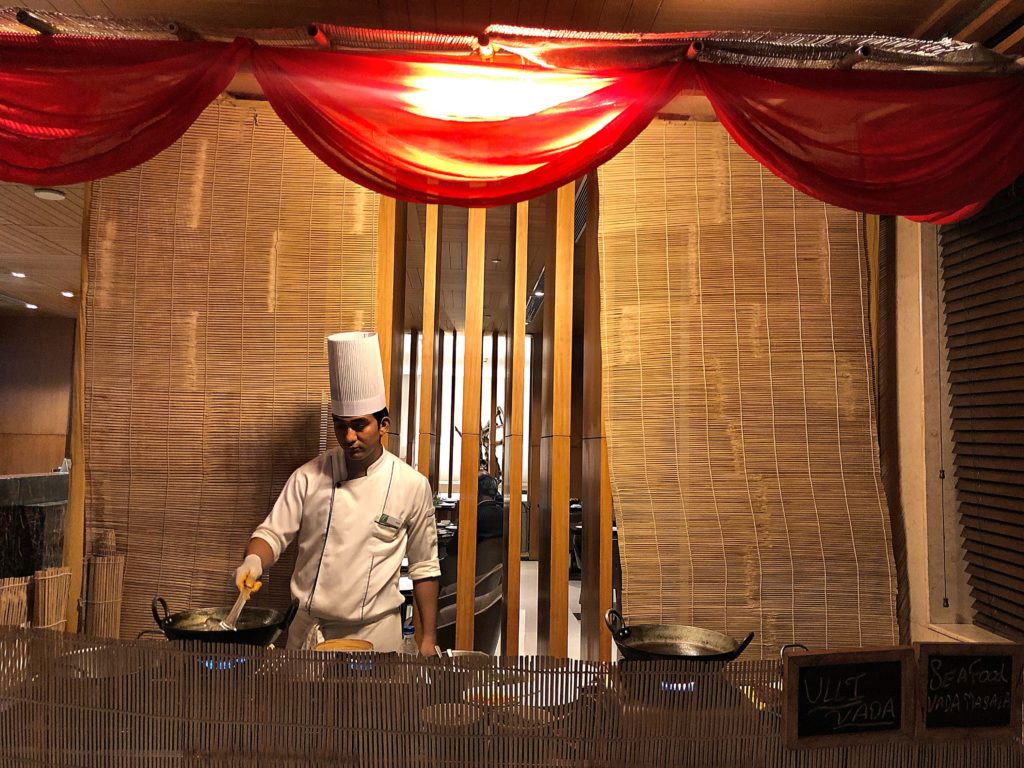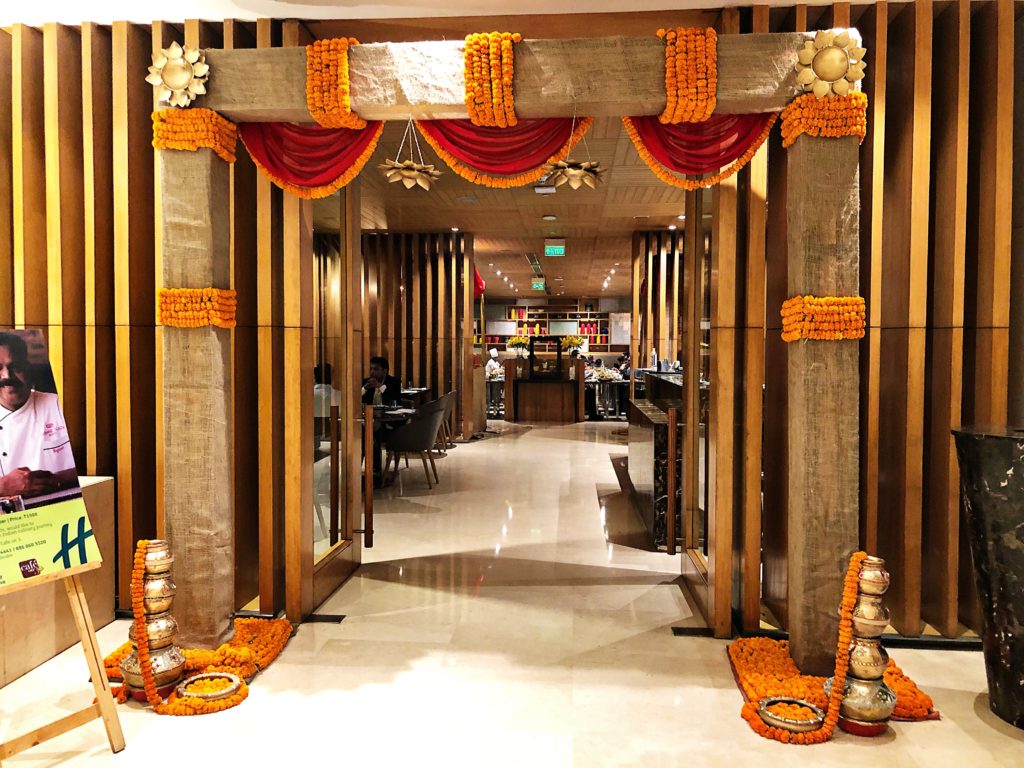 Master Chef Rejimon, specially flown from Kerala, curated the food promotion offering various signature delicacies from Kochi, Malabar, and Travancore to cover the different elements of authentic food from Kerela. There were interactive stations with themed decor creating a memorable experience for the guests. The entire promotion has 3 cycling menus, which have been prepared to keep in mind the palettes of both vegetarians and non-vegetarians.
Every place has its own culture, tradition, and food and so does Kerala. Few of Chef Rejimon's signature delicacies include –
Idiyappam Chemmeen Biryani, a dish prepared using Malabar style masalas and has an aromatic flavor
Murniga Kanthari, a tribal chicken dish from central Kerala
Prawn Urulakizhangu Dosa, prawn patties topped with chef's special masala
Chemmeen Kakka Roti, prawn and rice dumpling
Attirachi Vendakka, lamb cooked with okra
Pidi Kozhi, a traditional home-style chicken dish and many more creations from his repertoire.
The dishes that were the part of the menu on the launch day of the event is what I got to savor and they were as follows:
SALAD
PACHA MANGA SALAD
Shredded Raw Mango with onions & tomatoes
PINEAPPLE PACHA MULAGU SALAD
Pineapple and Green Chili
KOZHI PORICHA SALAD-NV

Fried Chicken with tempered mustard
SEAFOOD CURRY VEPPILA SALAD-NV

Curry leaves marinade mix seafood with onions and lime

Pickle – Raw Mango Pickle, Bitter Gourd Pickle, Pineapple Pickle, Beetroot Pickle, Inji Puli

Pachadi – Beetroot Pachadi, Bitter Gourd Pachadi, Pineapple Pachadi

Chutneys – Raw Mango Chammanthy, Coconut Chutney, Inji Chammanthy
SOUP
PINEAPPLE RASAM
Green chili infused pineapple soup
SEAFOOD THENGA PAL SOUP

Mix Seafood Broth with coconut milk
STARTER-LIVE STATION
VAZHAPOO CUTLET
Banana Flower with mashed potatoes patties
ULLI VADA
Red onion fritter
KANE PORICHATHU
Deep fried ladyfish infused with spices
SEAFOOD VADA MASALA
Seafood dumpling tossed with onion tomato masala
STAPLE – LIVE STATION
APPAM
IDIAPPAM
PAROTA
PUTTU
KADALA CURRY
VEGETABLE ISHTU
CHICKEN ISHTU
MAIN COURSE-VEG
VAZHAKKA KOON ULARTHIYATHU

Tempered Raw Banana and Mushroom
VELLARI MANGA CURRY

Raw Mango and white pumpkin curry

URULAKKIZHANGU VADA CURRY

Potato and lentil dumpling curry
MAIN COURSE-NON VEG
KUMARAKOM MEEN PATTICHATHU
spiced fish curry with fish tamarind
SURIYANI KOZHI PIDI

Syrian Christian style chicken & rice dumpling curry

MUTTON KURUMULAGU ROAST

Mutton with black pepper masala
FLAVOURED RICE
MALABAR SEAFOOD BIRIYANI
Malabar style aromatic biryani with seafood
MALLIYILA CHORU

Coriander Scented Rice with grated coconut
DESSERTS
VAZHAPOO PARIPPU PAYASAM
Tender coconut and Banana flower cooked with jaggery and coconut milk
NEYYADA
Layered steamed cake with eggs and nut
PAZHAM VILAYICHATHU
Caramelized banana with coconut and nuts
PALADA PRADAMAN
Rice flakes cooked with cardamom infused sweetened milk
The dishes that I have marked in bold made for my favorites, the spices, and the flavors were just right. I had tried some of these dishes on my trip to Kerala and I can easily say that there was no difference in the authenticity of the taste. Kudos to chef Rejimon and Cafe on 3 team for recreating the flavors without any compromise.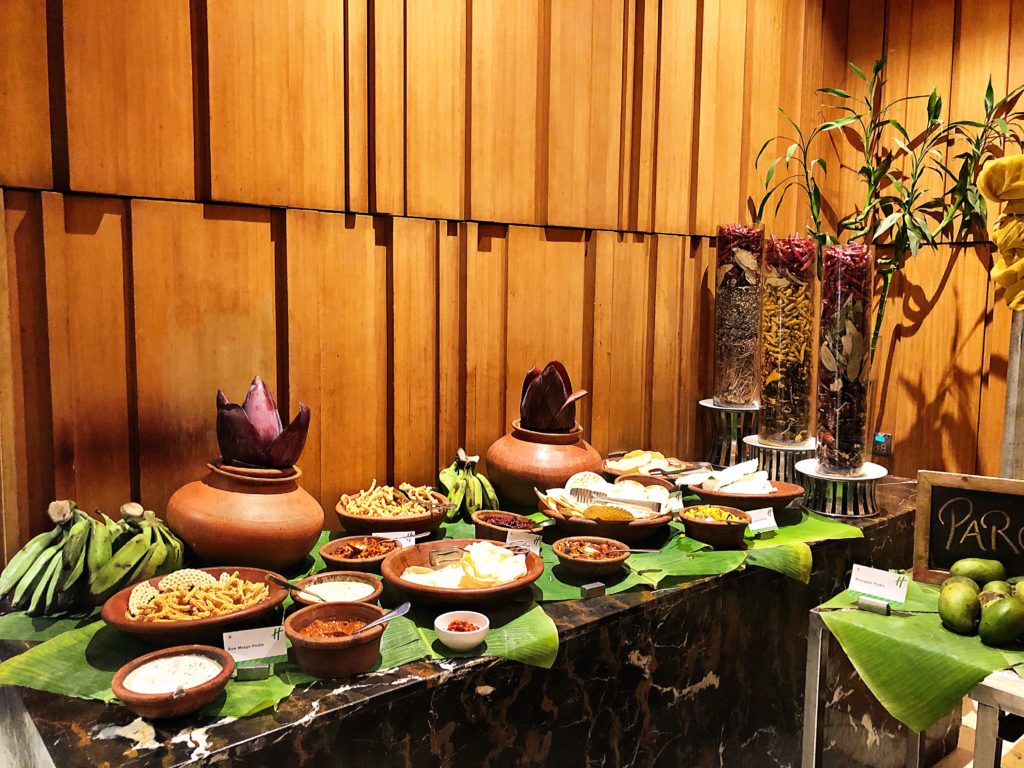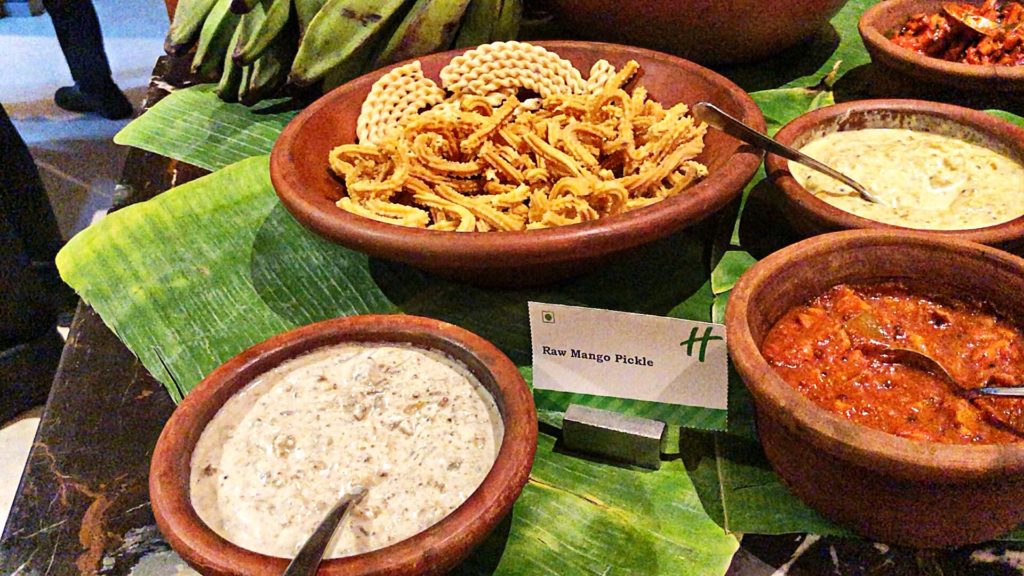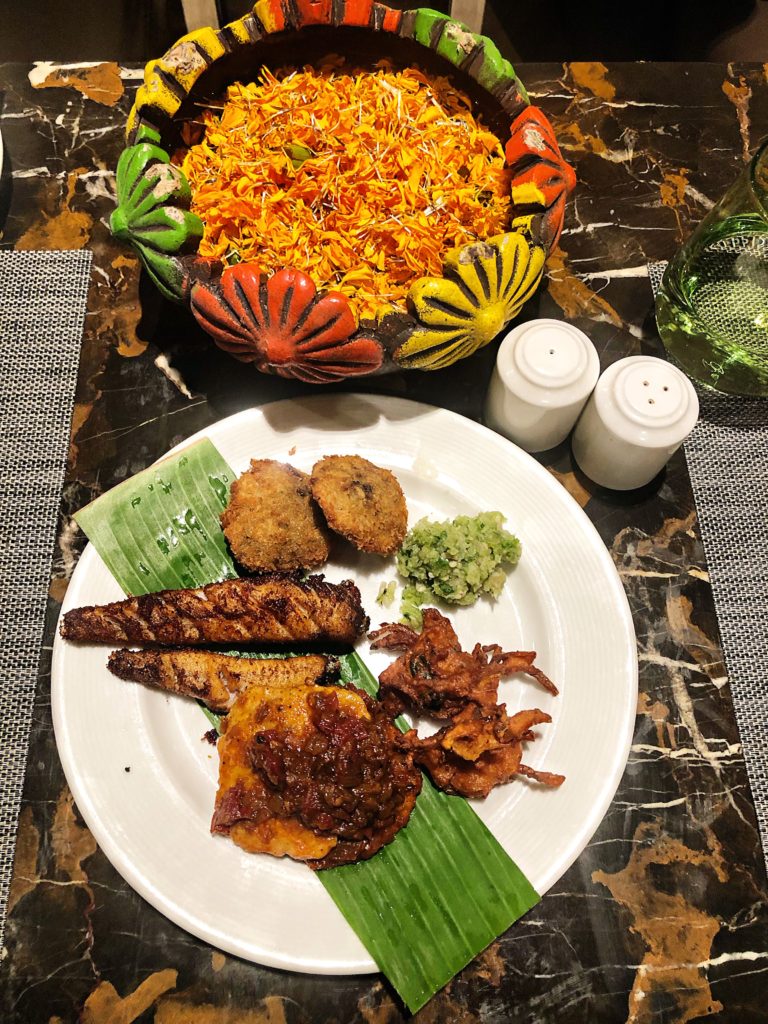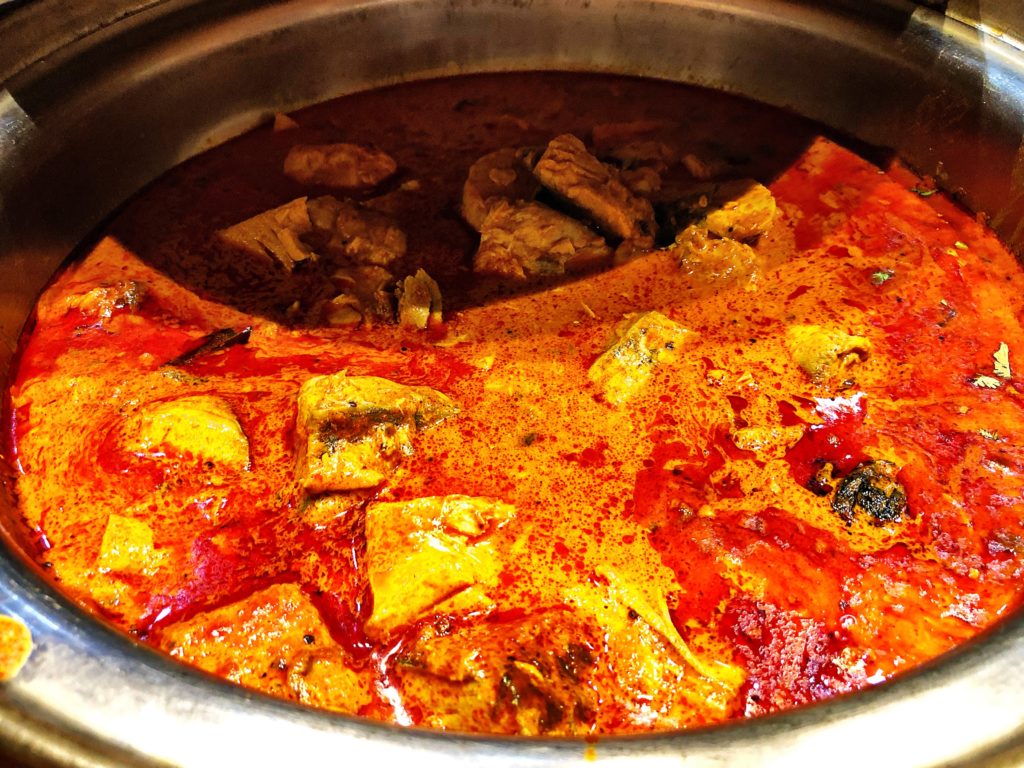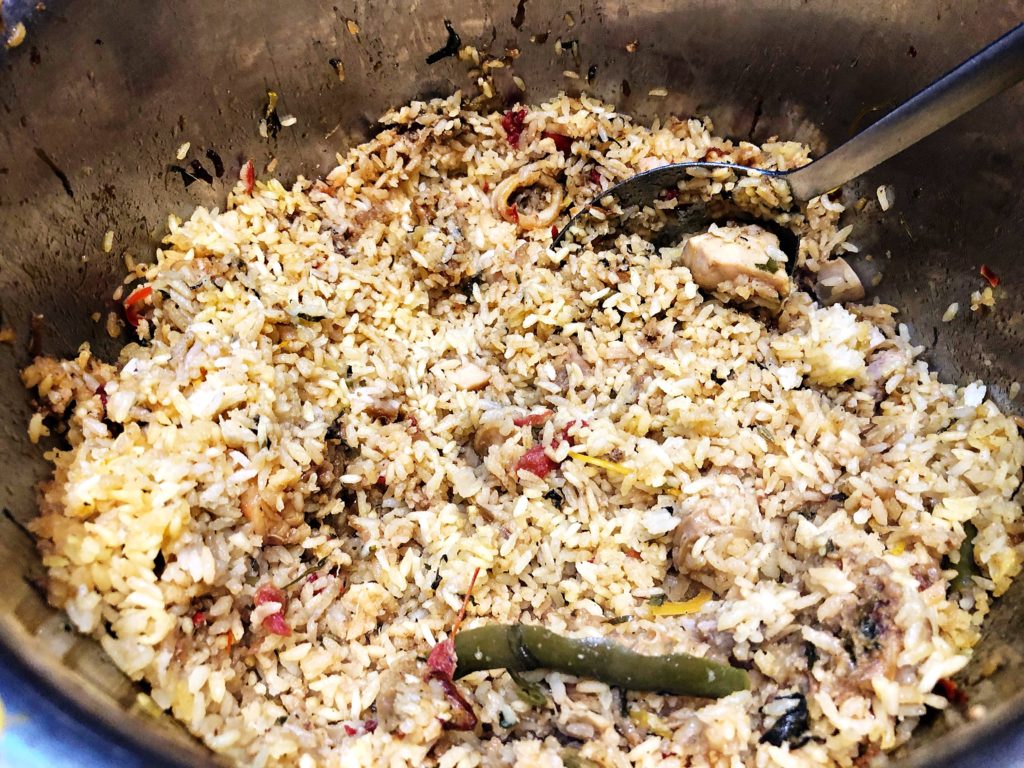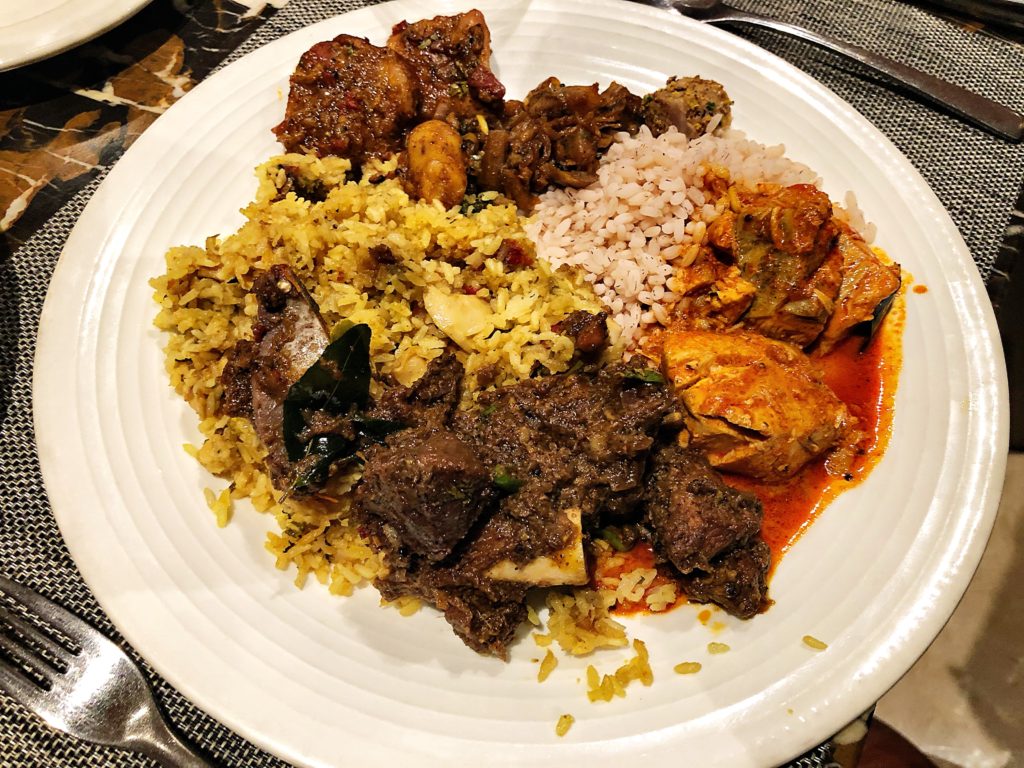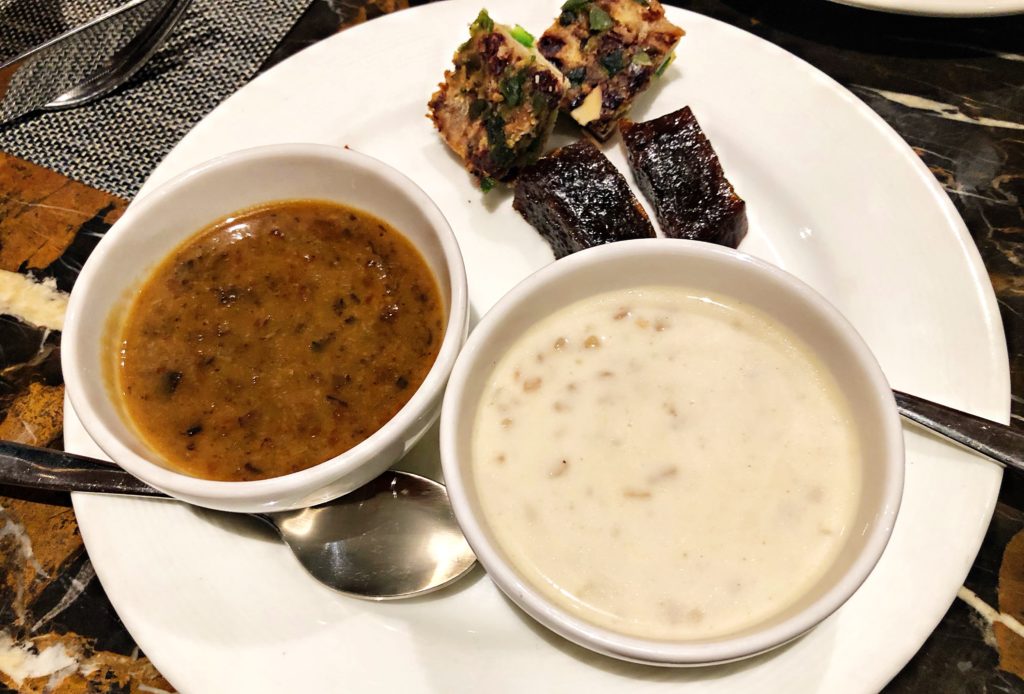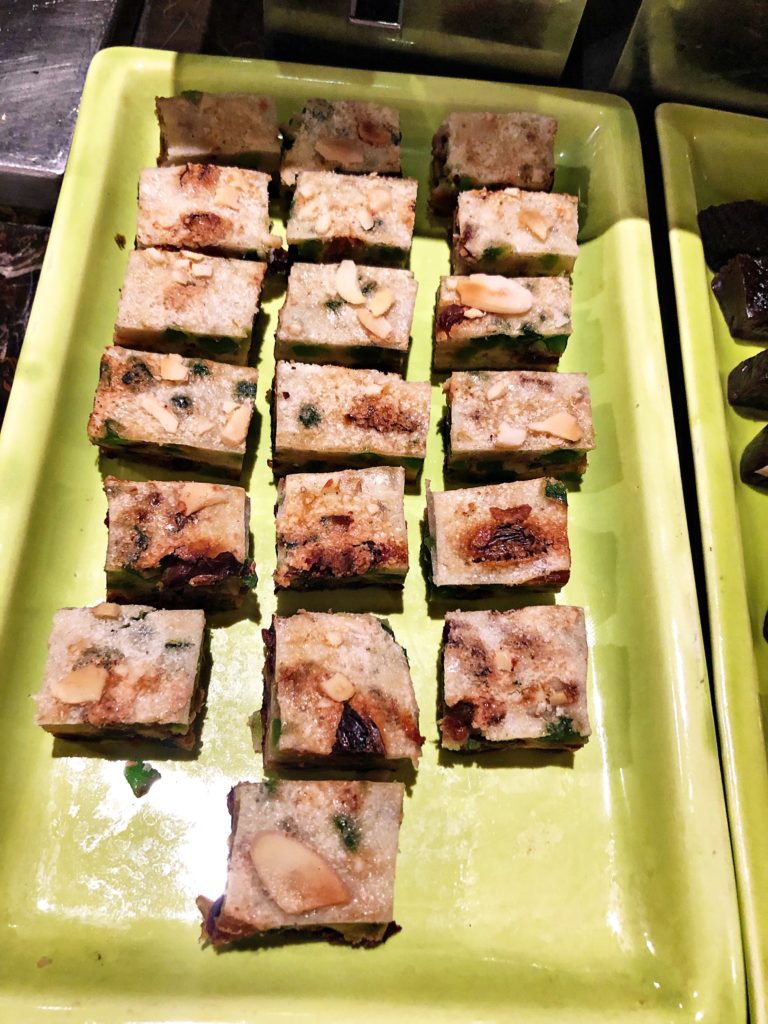 The carefully crafted menu comprised of traditional food, succulently created from fresh ingredients and deftly spiced by the culinary expert. The festival is a celebration of Chef Rejimon's culinary journey covering the state of Kerala from North to South and offers the guests an opportunity to treat themselves to authentic Kerala delicacies.
The festival is indeed a rare treat for food lovers and shouldn't be given a miss. I have been privileged to experience it on day 1 and also meet Chef Rejimon in person.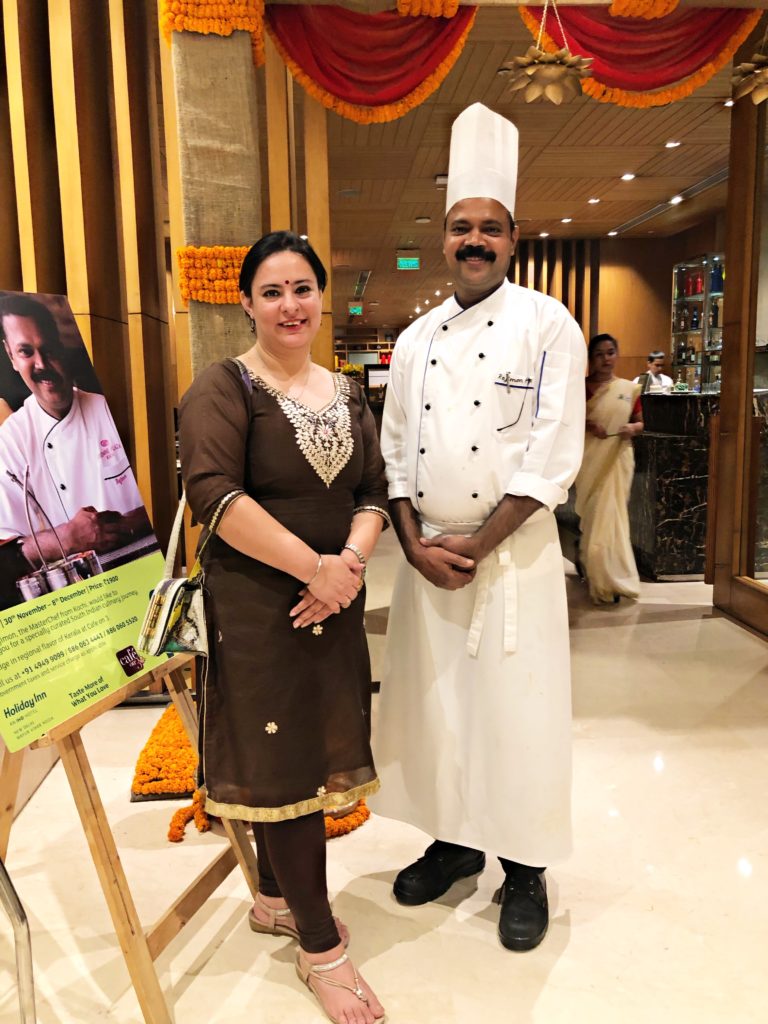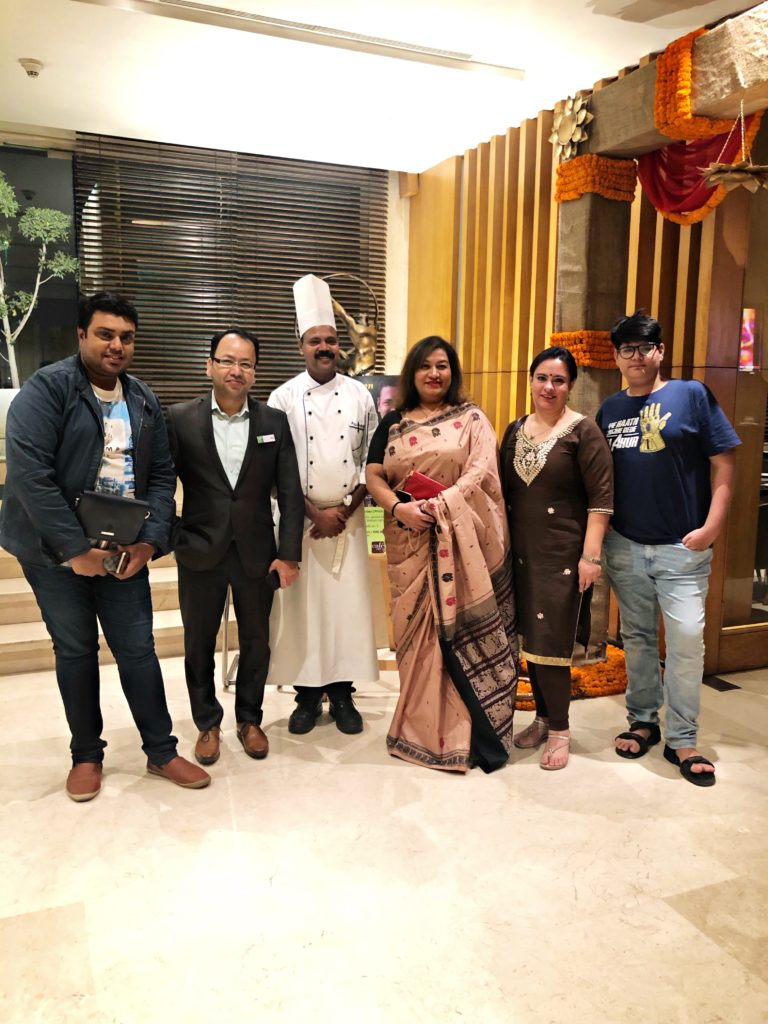 Date: 30th November – 8th December 2018 | Time: 1900 hours to 2300 hours | Venue: Café on 3, a full-service buffet restaurant at Holiday Inn New Delhi Mayur Vihar Noida