When I say this that the mother's touch is something that can never be replaced with anything, I truly mean it. A mother's touch is an incomparable gesture for both the mother and the child and the mother always wants the best for her child. Whatever a mother chooses for her child, she wants that particular thing to take care of her child the way she personally would. Its a feeling that cannot be explained in words and only a mum can understand. Hence when buying baby care products, a mother is so cautious that, she would never take a chance. This is one reason that I always believe in a product which a mother recommends when I come across reviews, I know that if a mother has raved about a product it has to be genuinely good. I am a mother myself, and I would never mislead my readers about any product unless I believe in it completely and can confidently recommend it.
One such product that I recently came across was the Mother Sparsh Baby Wipes and as the name suggests, it truly feels like a mother's sparsh. Sparsh in Hindi means 'touch' and yes these wipes are as gentle on the baby's skin as a mother's touch.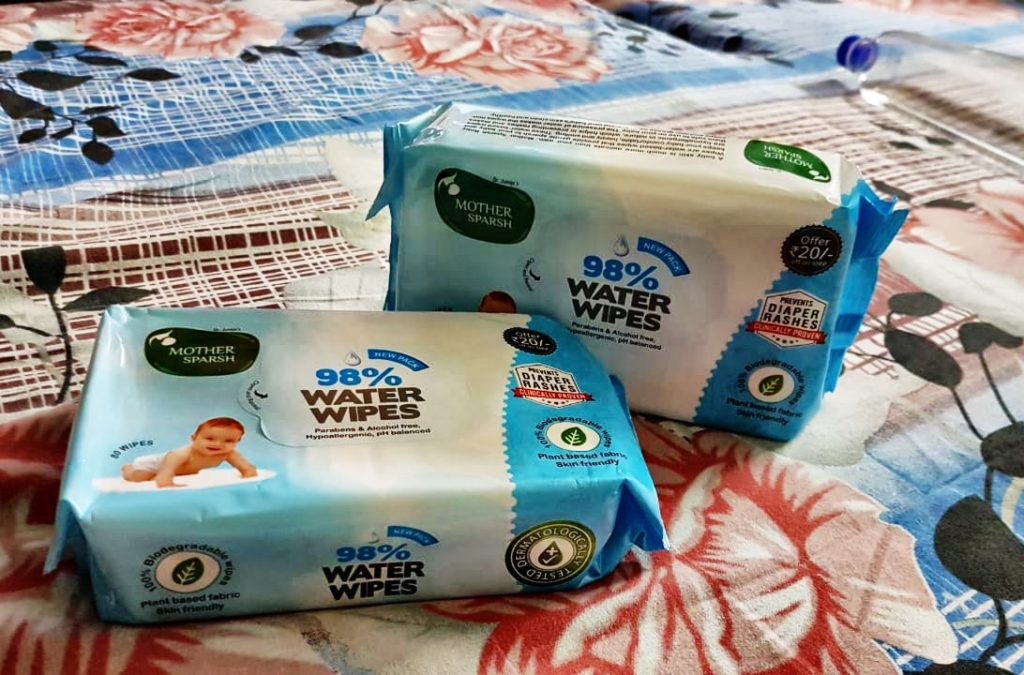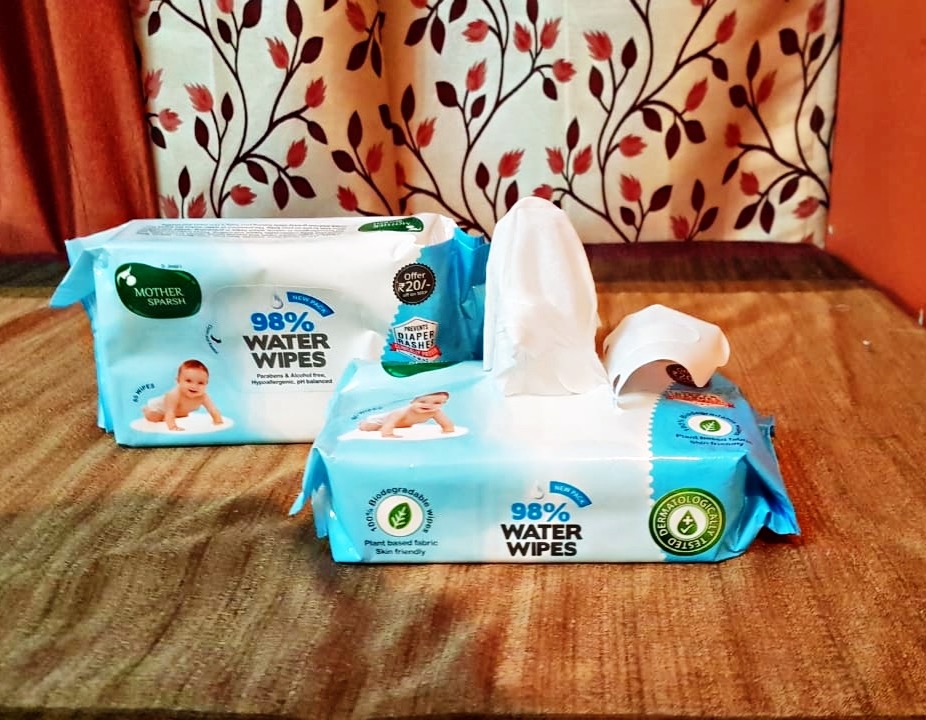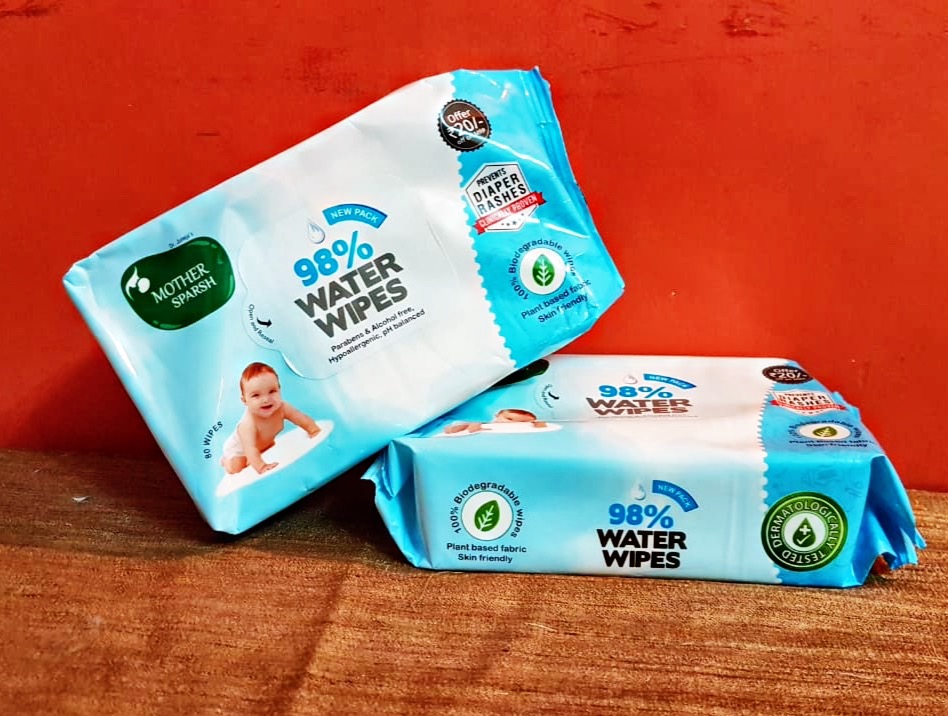 Highlights of the product:
98% Water Wipes- mostly wipes have more lotion content, which has preservatives and chemicals and can leave the baby's skin prone to rashes or other allergies. These contain 98% water and hence are completely safe.
Alcohol-Free
Parabens Free
pH Balanced
Hypoallergenic
Extra Moisture
Non-Woven Spunlace Fabric and Biodegradable- Made up of 100% plant fabric which makes it totally nature-friendly
Proven for Mildness
Suitable to be used right from birth.
Natural Care with Aloe Vera
Enriched with Vitamin E
Cost Effective- pick up on discounted price from First Cry and it works up to just Rs. 1.53 per wipe
I have tried and tested this product and that gives me a reason to recommend it to all mothers. Be rest assured of the quality and go ahead with it.