Increasing activity levels is an excellent way to boost physical health and mental wellbeing. If you're keen to embrace a more active lifestyle and get your body moving, here are some top tips.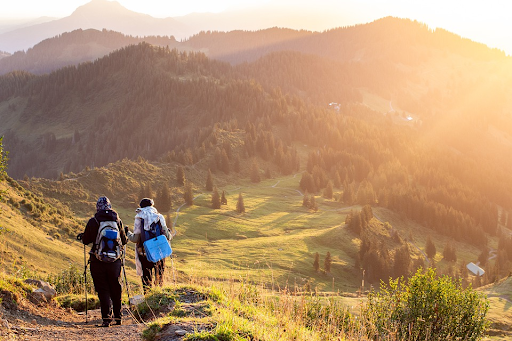 Set daily or weekly targets
Setting targets is a brilliant way to maintain motivation if you tend to lose interest in exercise quickly. Try to ensure you meet daily or weekly goals, for example, doing 5,000 or 10,000 steps per day or hitting the 150-minute mark for active minutes per week. Once you get into the swing of exercising regularly, you should find that it becomes part of your regime. Try to ensure that you set realistic targets. If you've recently started using an activity tracker, for example, and you're doing around 3,000 steps on an average day, aim to increase the number to 5,000 and then work your way up.
Use your interests as inspiration
Many people love to watch sport on TV, go to matches and games or read news on sites like https://sportnews.in/ but they don't play sports or exercise regularly. If you're on a mission to be more active and improve your health, use your interests as inspiration. If you love watching cricket, or you're a fan of soccer or tennis, why not start playing? You can join clubs and local teams or start beginners' classes to develop new skills and learn the rules.
Have fun
It's common to lose interest in exercise because it becomes boring. If you start new fitness or training regimes and you lose motivation rapidly, the best thing to do is to try to have fun. Exercise doesn't have to be repetitive or mundane. It can be hugely enjoyable. Going to the gym and running are popular hobbies, but there are all kinds of ways you can get fitter and stronger. From dance, yoga, spin and HIIT classes to team sports, outdoor activities and solo pursuits like golf and hiking, there are options to suit everyone. Vary your workouts and try new things. For more ideas, take a look at this article https://www.womenshealthmag.com/fitness/a19983775/fun-exercises/.
Get family and friends involved
It can be tough to motivate yourself to be more active if others around you are reluctant to get involved. Exercise is beneficial for everyone, and it can make a hugely positive impact on mental and physical health. Encourage friends and family to be more active too and spend quality time together. You can try all kinds of activities with relatives or friends, including exercise classes, hiking, bike rides, team sports and working out at home. If you're working towards targets, try to get your loved ones on board too. You could set weight loss goals if you're trying to get to a healthy BMI or train for a charity run, for example.
Embracing an active lifestyle is incredibly beneficial for mental and physical health. If you are looking to increase your activity levels, set yourself daily or weekly targets, try new activities and have fun, get friends and family involved and take inspiration from sports you love to watch or follow.