Edward's Yard has been around for quite some time but I never got a chance to visit all these years until last week when I finally did.
Location & Ambiance
Nestled in the by lanes of Pilar, it's about 20 minutes drive from Panjim and was about 30 minutes from my home in Porvorim. Drives in Goa are an all-time favorite activity so I actually look forward to visiting places that are a little far off. It allows me to breathe some fresh air, admire the raw beauty of Goa, and be grateful once again, that I live in this amazing state.
Locating Edward's Yard is not a challenge at all, if you follow Google Maps, it takes you right to the main gate of the place, which is actually not too far from the highway.
The moment I set my foot at the entrance, the greenery and peaceful vibes of the place started working on their magic almost instantly. There is a very green pathway that leads to the main restaurant and on the pathway you will come across a swing, and also a cage full of cute little bunnies. It's a place where your eyes too will feast on the greenery around and become healthier for sure. 🌿🌴🍃
There is a sense of chilled out approach and it's one of those places where you can literally just go in shorts and a tee and sit back and relax or have those long pending conversations with friends over a few beers or cocktails. 🍻🍸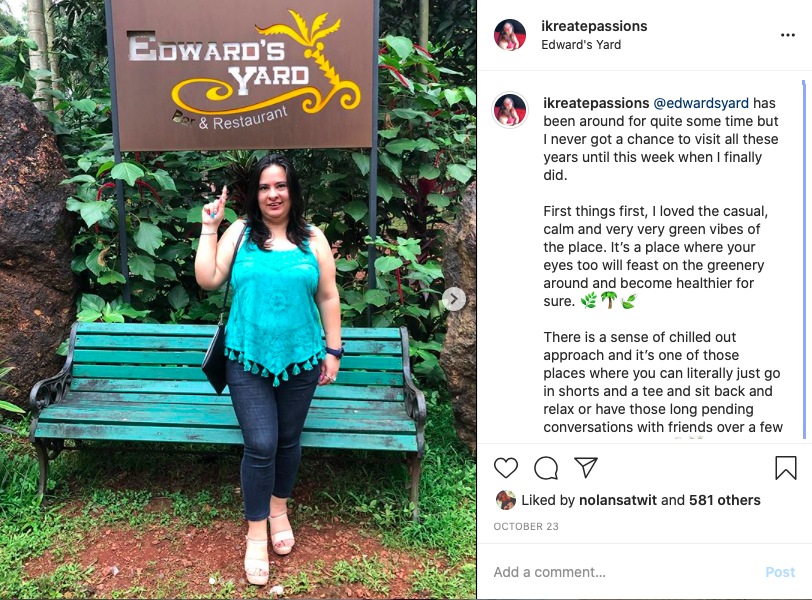 Starters
The food at @edwardsyard was really good and they have a pretty elaborate menu to choose from and offer Indian, Goan and Chinese cuisines.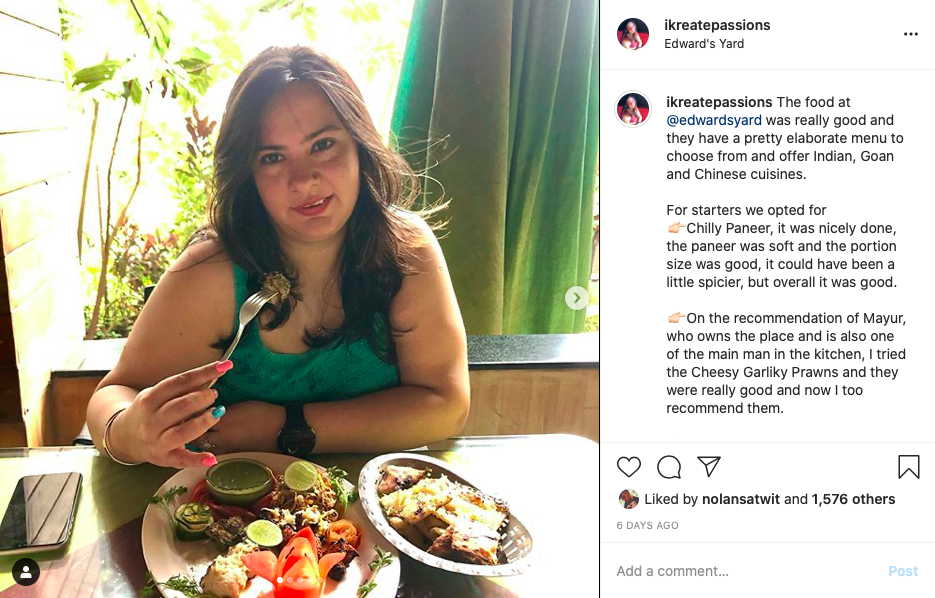 For starters, we opted for

👉🏻Chilly Paneer, it was nicely done, the paneer was soft and the portion size was good, it could have been a little spicier, but overall it was good.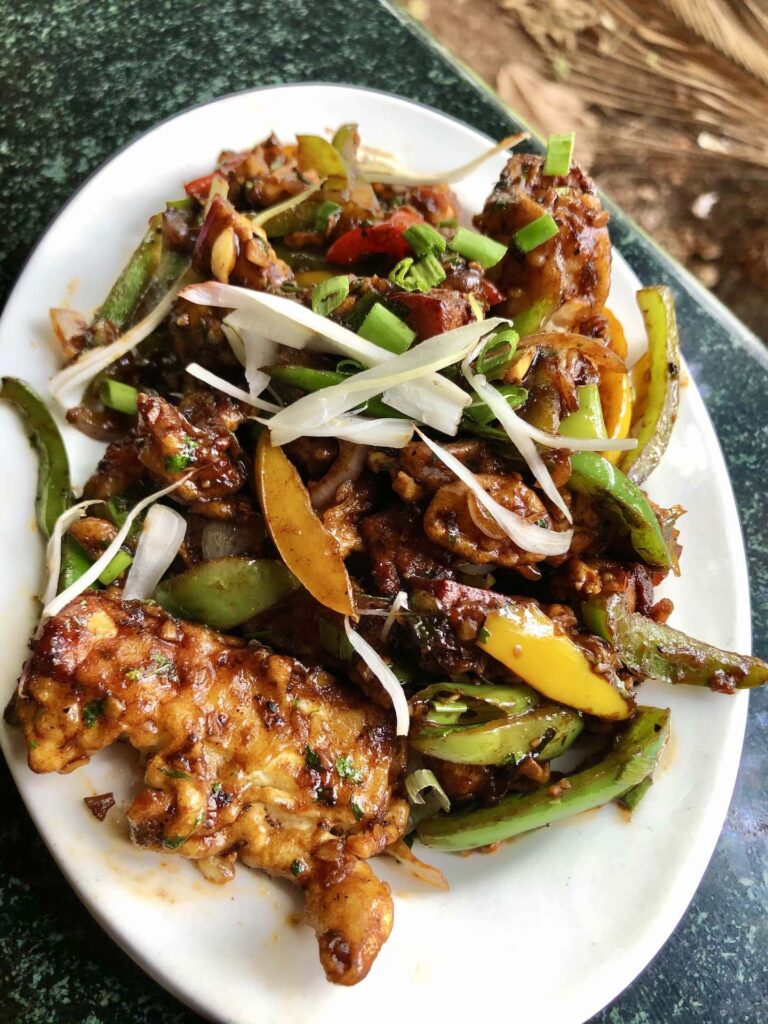 👉🏻On the recommendation of Mayur, who owns the place and is also one of the main man in the kitchen, I tried the Cheesy Garliky Prawns and they were really good and now I too recommend them.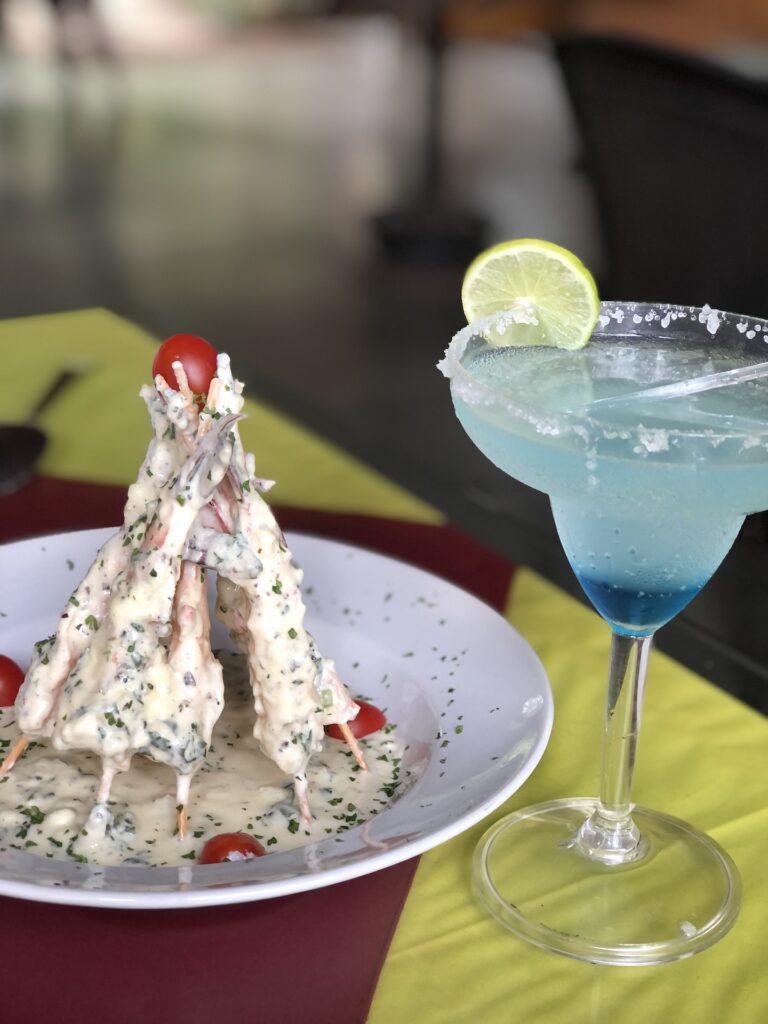 👉🏻When it came to kebabs, I couldn't make up my mind and settled for one, and hence I requested the chef to make a platter for us. That why I could try 4 varieties of kebabs and made it easier for me to recommend my favourites to you all. Go for the Chicken Malai Tikka and Chicken Cafreal Tikka without a doubt.
Main Course
Coming to the main course, we relished Miloni Handi Murg with Cheese Garlic Naan and followed it up with some yummy Jalebi Rabri and Chocolate Blob. Every dish on the table was delicious and you must give it a try.
The best part about the place is that it is super economical. I haven't come across such pocket-friendly prices at a restaurant like this. Almost every dish is priced between 150-250, which makes it extremely reasonable. I mean where else do we get a Chicken Tikka priced at 165 Rs.
So now I have given you more than enough reasons to visit the @edwardsyard and I hope you enjoy it as much as I did. 😊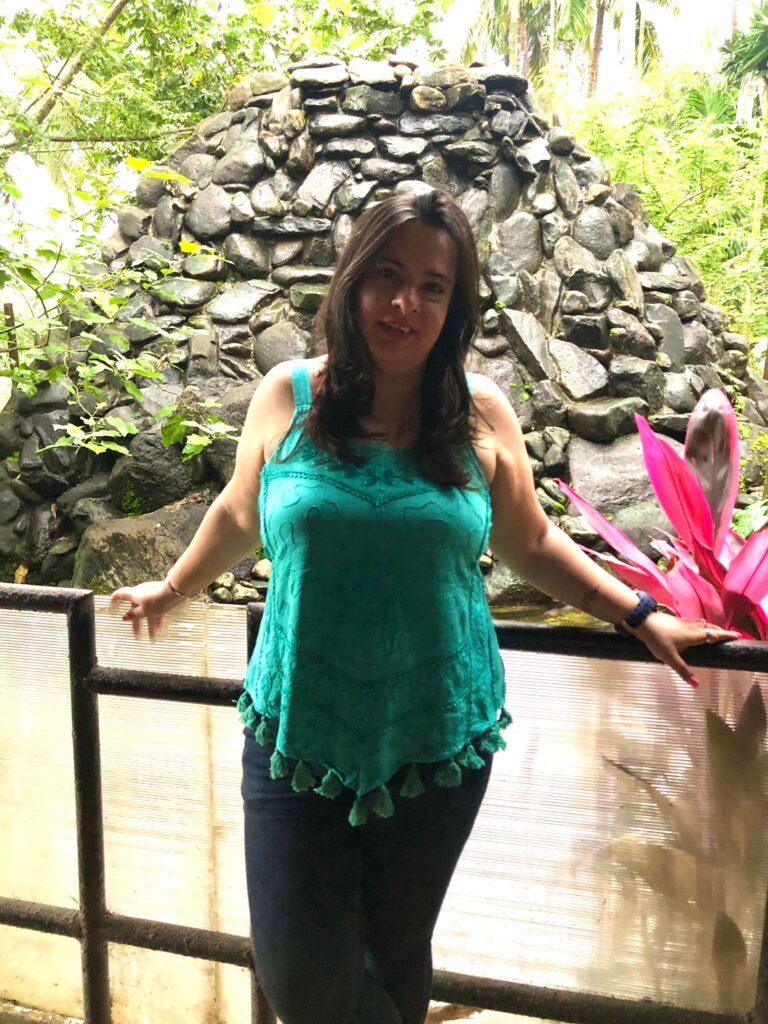 Do let me know how your experience was and don't forget to check reviews of other restaurants that I recently visited like Pizzza Delizia & Burrito Boys, Taj Vivanta, Caravela Cafe & Bistro and other restaurants
About the restaurant
Popular Dishes
Crispy Bhindi, Virgin Mojito, Cheese Garlic Naan, Crabs, Mocktails, Sea Food
People Say This Place Is Known For
Peaceful Ambience, Themed Decor, Lovely Ambience, Friendly Place, Reasonable Rates, Good Value
Average Cost
₹500 for two people (approx.) Without alcohol
Address & Contact
407/5, Dando Waddo, Goa- Velha, Near Bambolim, Goa
+919822384084, +919764912702