There is food, then there is food made with a lot of love, there are restaurants, and then there are dreams, this place Cuebebar Smokehouse Goa falls in the latter category because it isn't just a restaurant but a dream that a young boy of 23 all has seen and pursued, it reflects his passion along with that of his friend. Arjun and his friend Bunty are the two boys behind this amazing place. Arjun who worked with Marriott in Texas before coming back to India is the main chef while his friend Bunty takes up the charge for the bar and shakes up some amazing cocktails.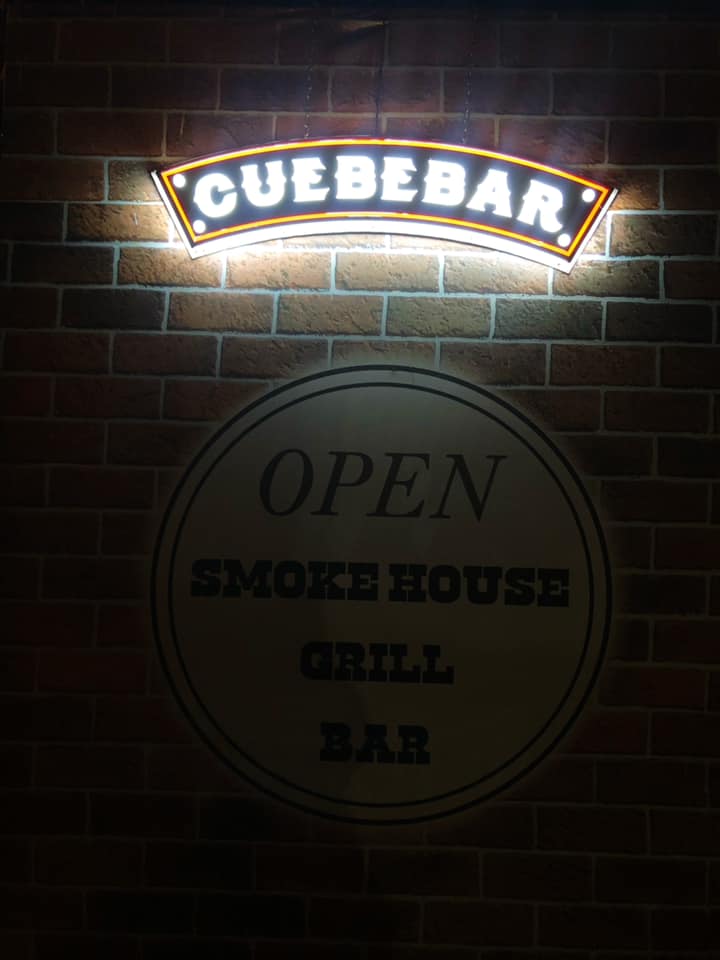 It is one of Goa's first smokehouse and grills and no place can satiate your cravings for great burgers, and sandwiches than this one. All meats are smoked for a minimum of 6-10 hours and thus the flavors are to swear by. In fact, they are so particular about smoking techniques, that they made their own smoker from an old tank.
Ambiance
The place has a very raw, rustic and garage like feel with some super awesome bikes adding the funk to the whole atmosphere. I loved the use of raw wood at certain places, especially the plank which has the bar menu printed on it caught my eyes. And you just cannot miss posing with the bikes, I am sure it is gonna be one of the most instagrammable restaurants of Goa, in the times to come.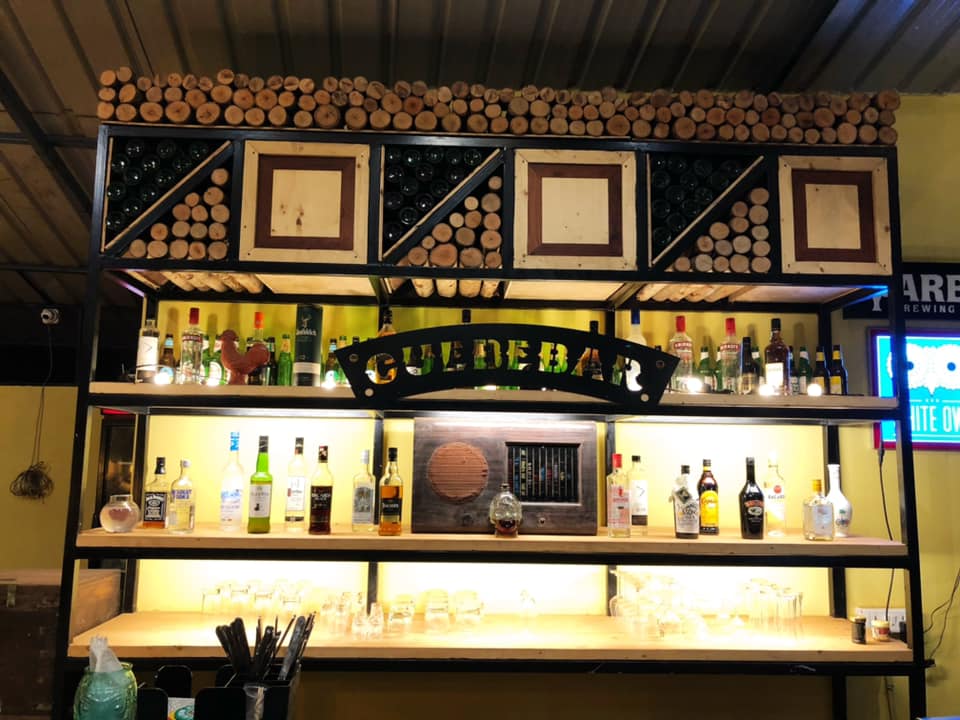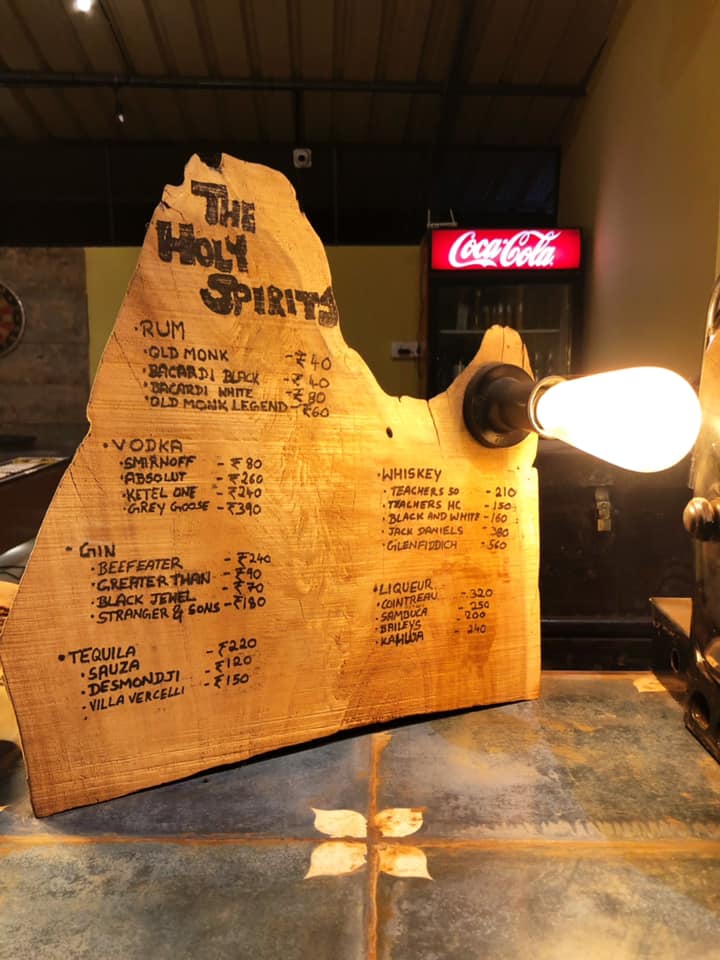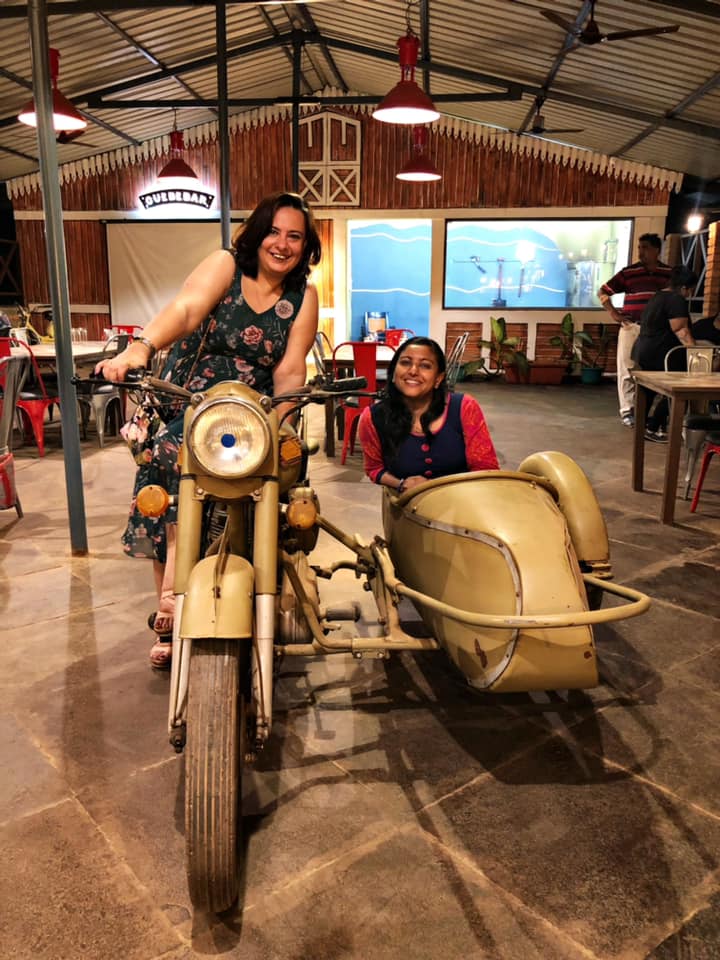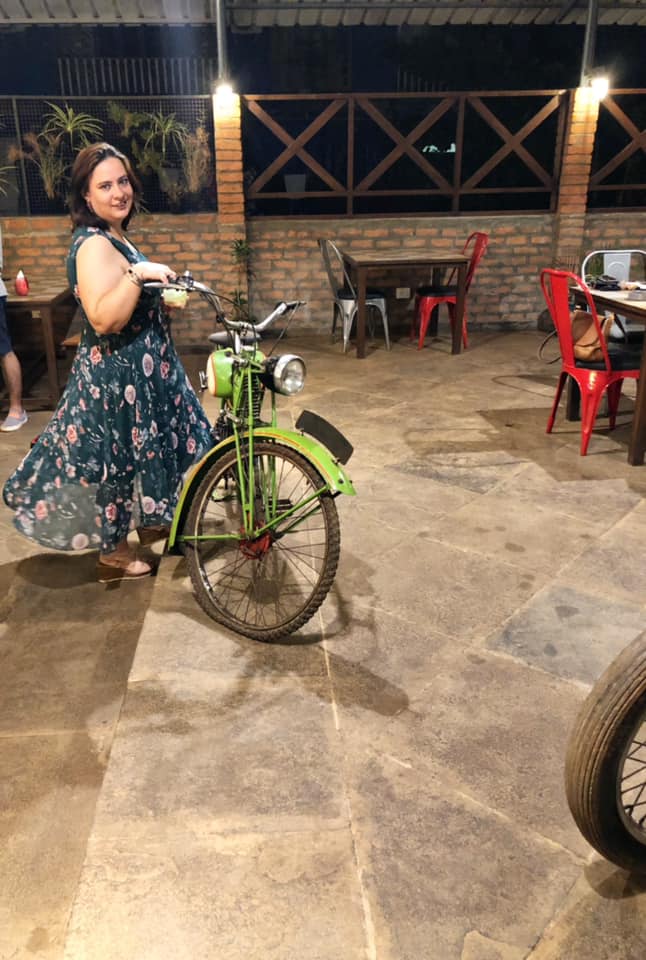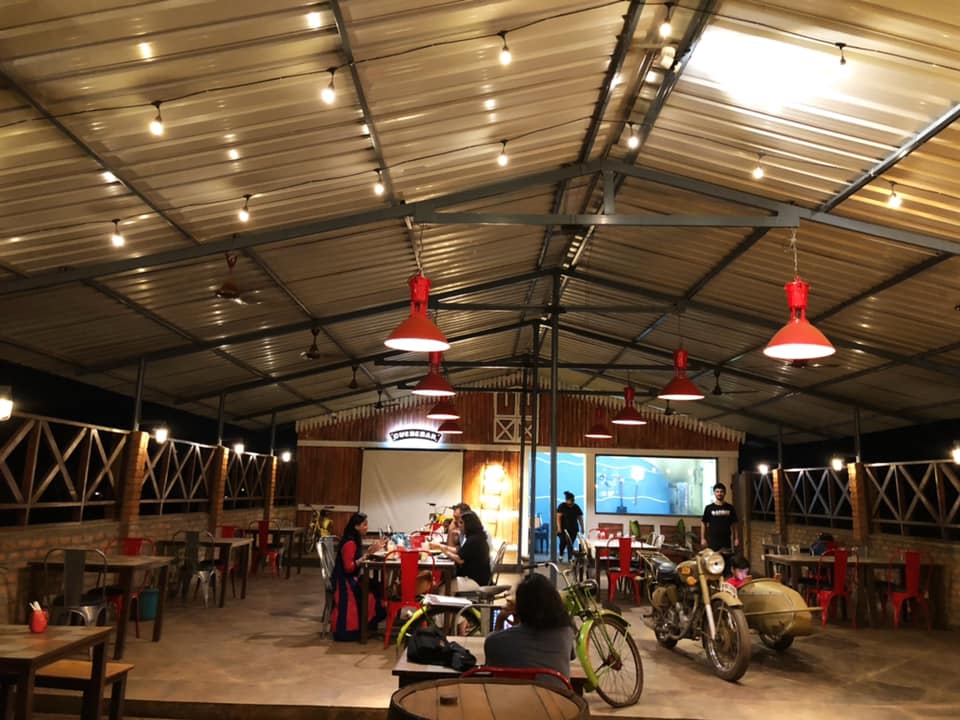 Food

Coming to the food, because of their sheer love and hospitable nature, they served us some homemade chips and you can't avoid binging on them. I teamed it up with an amazing cocktail called Ice Age, while I waited for my food to be served.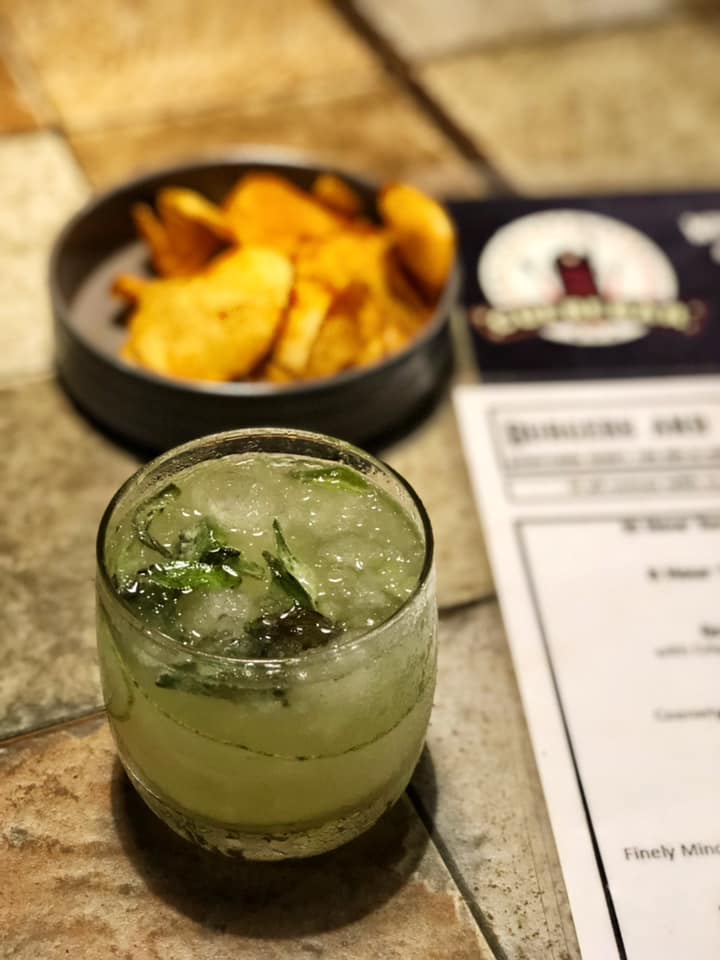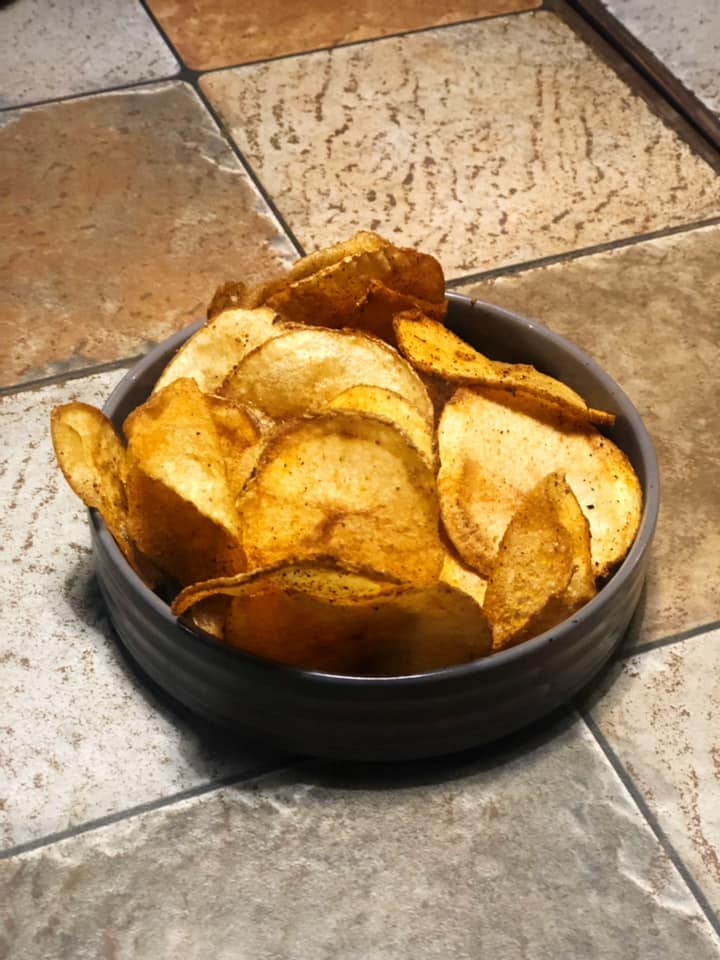 The smoked beetroot salad was simply amazing, healthy, nutritious and very very tasty. The goat cheese and the use of orange vinaigrette gave it an extra punch that I loved.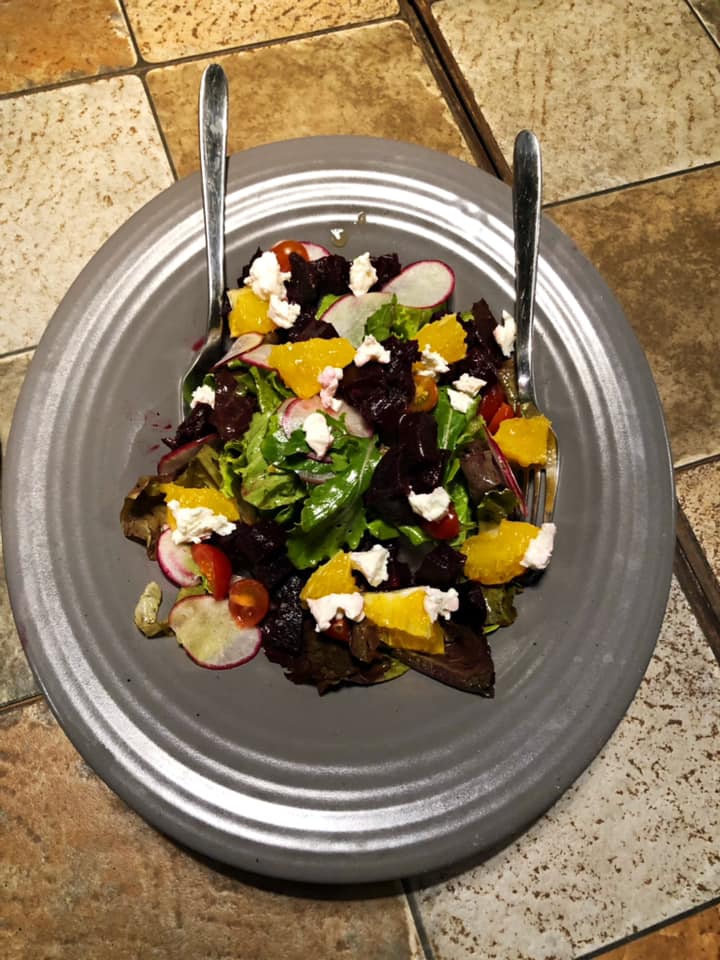 Orange Brined Chicken served on a bed of creamy mashed potatoes was typically my kind of food and I know I will be going back for it soon.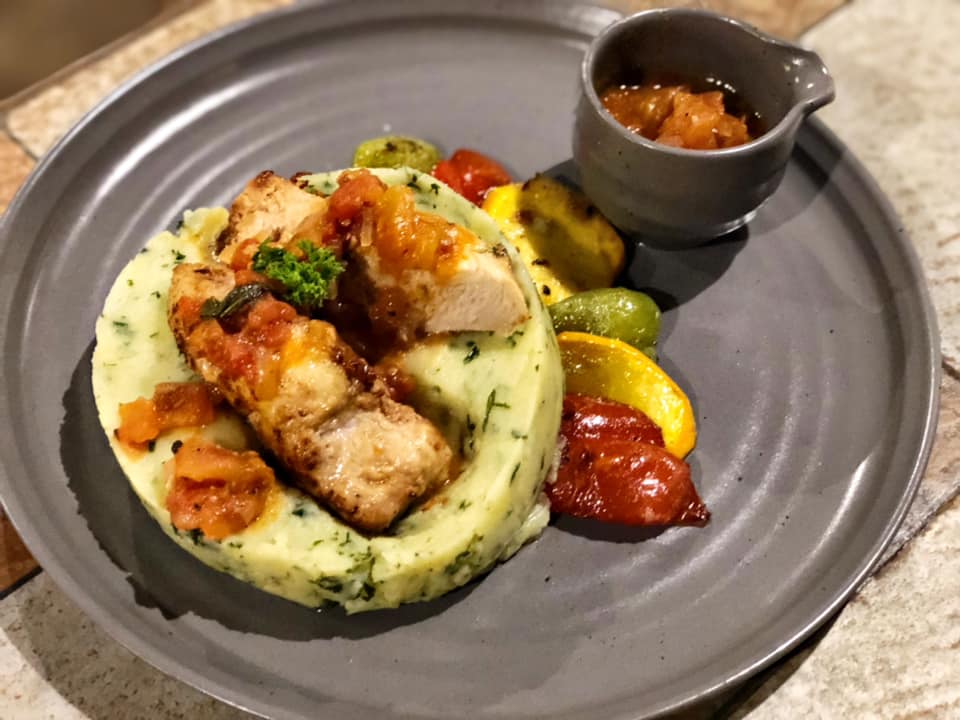 The Cuebebar style beef burger is a must have. Period. The smoked beef will melt in your mouth and the burst of flavors with caramelized onions is something you would definitely not want to miss.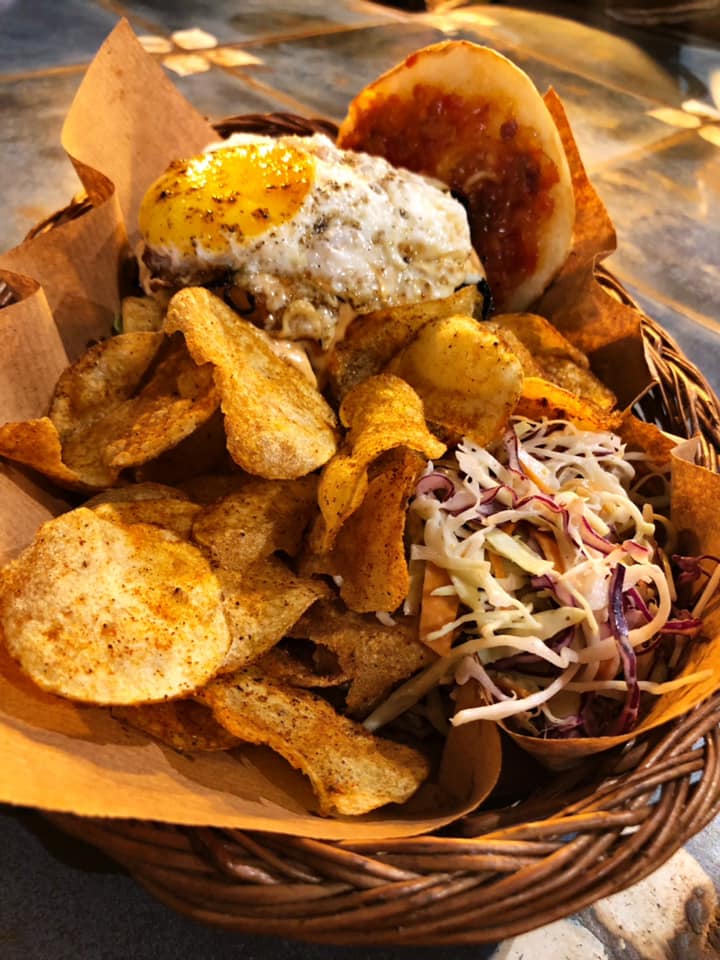 The Cuebebar slider platter is also something you can't miss. The pulled pork slider is something that makes my mouth water even when I write about it now. It's definitely worth all the attention. The tender meat smoked perfectly and oh yes the onions, yum yum!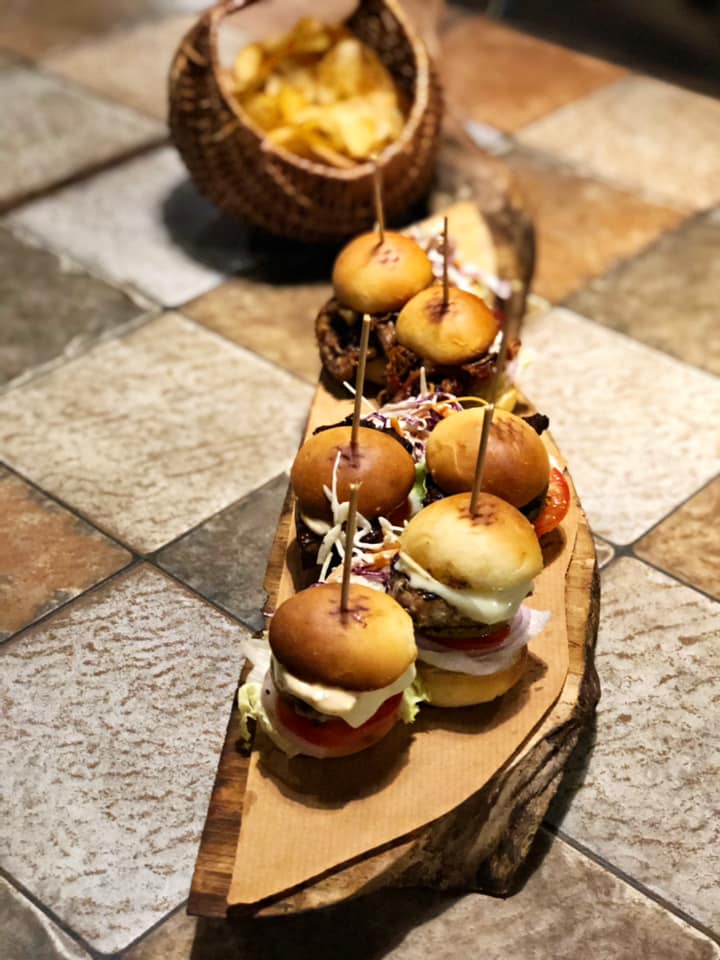 Service
The service was very quick and I did not have to wait too long to gorge on the scrumptious food.
Pricing
I found the prices very pocket-friendly given the fact they are almost like American portions and one portion is more than sufficient for an individual person. Average cost for 2 people would be Rs 500-600
Final Word
This place surely deserves to be on your list and apart from amazing food, they keep doing regular events to keep their clients entertained. So it's my belief that you would love spending an evening enjoying great food and drinks at Cuebebar and it might become one of those places where you would go again and again. At least I can say I found a happy place which serves my kind of food 🙂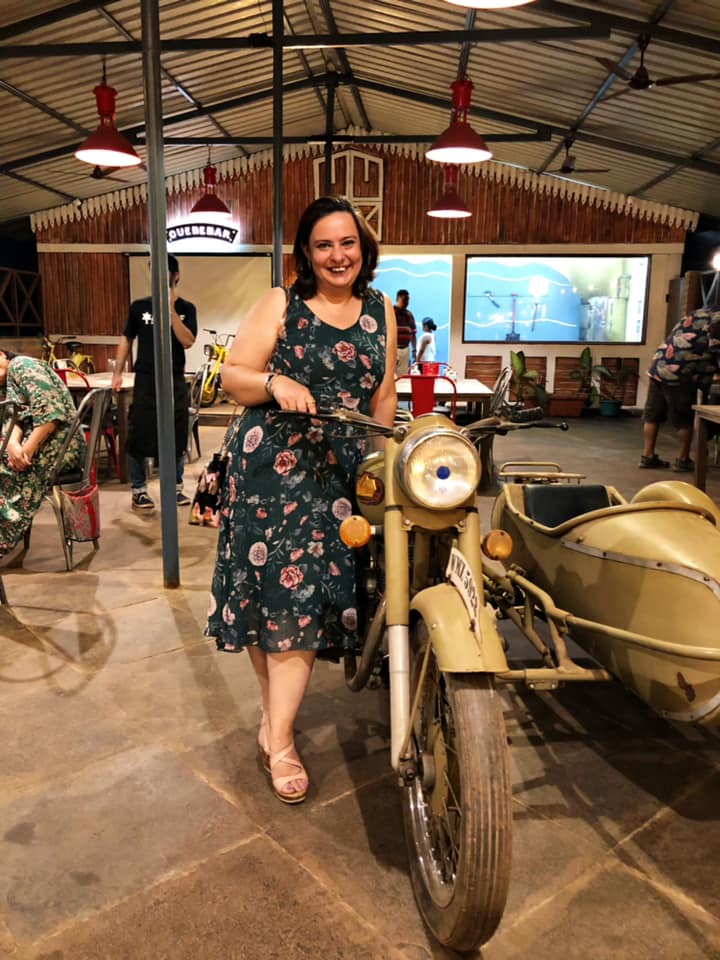 Address
Behind SORO Village Pub, Assagaon – Badem road.
Important Information
Open only for dinners, 6 PM- 11:30 PM and closed on Tuesdays