Millets or Ragi is a great option when considering healthy food because it is packed with nutrients and is gluten-free. Pancakes are my favourite form of breakfast and I simply love gorging on them, but when choosing healthy options, we often feel that we will have to give up on such indulgences. But not anymore, all you need to do is experiment a little and tada, you can have your pleasures without feeling sinful about it.
Although I have tried making pancakes using just the organic ragi flour, and then experimented by adding some cocoa powder to it, to give it the chocolaty flavor, then I found a perfect product to meet both my needs. The Slurrp Farm Millet-Chocolate Pancake Mix is an ideal choice for a person like me who wants to keep it healthy and chocolaty 🙂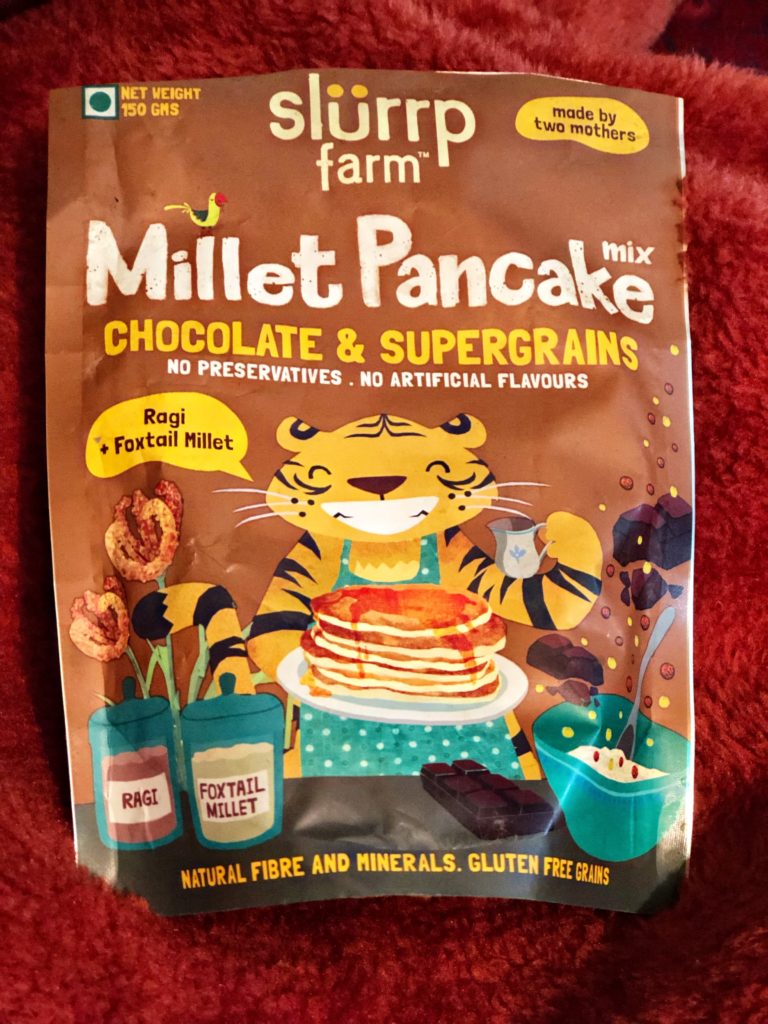 Ingredients:
1/2 cup millet flour
1/3 cup milk
1 egg
1/2 tsp sugar free
A pinch of cinnamon
A pinch of salt
Butter for cooking
Method:
Add the dry ingredients – millet flour, salt, cinnamon powder and sugar-free – to a bowl
Mix well until combined
Now add the milk and eggs to this
Mix gently until combined
Heat a pan and spread some butter
Pour about 1/4 cup and let the batter spread to form a thick circle
Cook on both sides until golden brown
Add more butter as needed
Best served warm but keeps well for about 2 hours
To make it like a proper breakfast, I serve it with a few slices of banana and berries and add some honey on the top.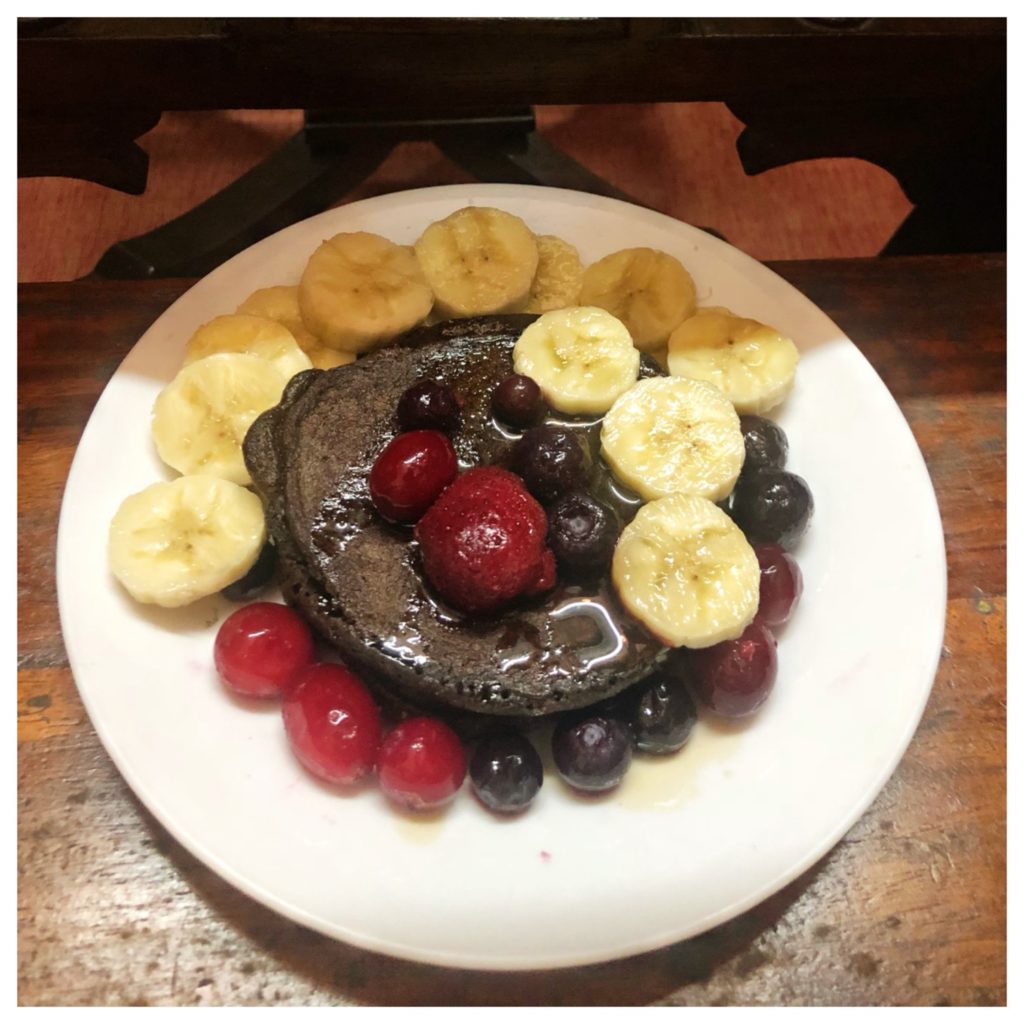 Hope you enjoy the recipe, do let me know in comments how did it turn out for you