When you're running a new business on the block, trying to be heard over the competition can be a frustrating battle. You just don't have the same brand recognition as some of the bigger players in the game, but that's okay. Good things come in time. Still, in the business world, simply waiting for good things to come isn't enough. If you're not happy about the snail-like progress of your company then it's time to do something about it. You have to be unique to stand out. These are the 5 E's to consider when upgrading your new business.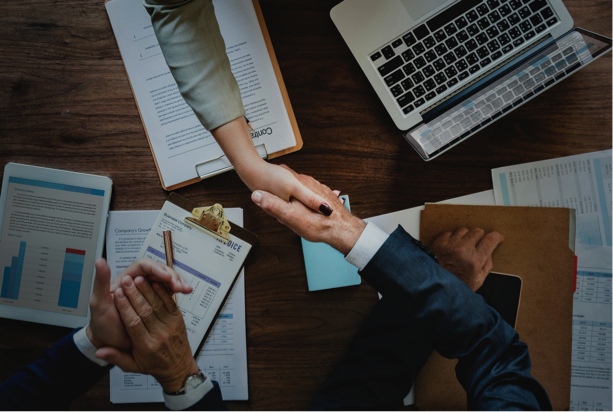 Efficiency.
The first 'E' is efficiency. An efficient business is a successful business. If you can improve your use of both time and money then you'll reduce overhead costs and boost profit margins. In turn, you'll have more money to invest in your business, but we'll discuss that more in the next point. You'll also be able to reach a wider customer base if you improve productivity because you'll have an increased daily output. Again, we'll talk about expansion more in the next point. For now, let's discuss ways in which to make your business more efficient. This will help to give your business stronger foundations as it starts to grow.
For starters, you might want to start automating certain operations in your business. No, this doesn't mean you have to make workers redundant. In fact, we're talking about making your workers more productive. If repetitive and time-consuming tasks are automated (e.g. admin work) then your employees will be able to focus their energy on the more technical aspects of their job roles. Additionally, you might want to look into time clocks to help keep track of work hours and ensure everybody is paid fairly. It'll make your business more efficient because you'll know that you're never underpaying or overpaying employees. This will keep the team happy and protect your finances.
Expansion.
The expansion is essential to the evolution of your company and the growth of your reputation. If you want to upgrade your new business then you should keep thinking of ways to expand it. Now, you might not be able to achieve your biggest goals within the early days of opening your company. Growth has to be gradual if it's going to be steady and long-lasting. But it's about making investments that will bring in increased profits. For example, you might want to increase your product or service output so that you can meet the needs of a larger customer base. Instead of investing in several new employees, however, you might want to outsource certain services to meet the increased workload. It'll help you to achieve the same level of expansion but cost you far less money than hiring some new full-time workers. If your business is going to really upgrade itself to the next level then you need to expand in time-effective and cost-effective ways. That's the smart way to create a bigger presence in your respective marketplace.
Environment.
The environment in which your employees' work has such a big impact on their productivity. We've already talked about automating operations for efficiency, but another way to optimize business operations is to focus directly on the mindset of your workers. And this all starts by creating a nice workspace for your team. How do you feel when your home or your office is messy? Distracted? Uncomfortable? Well, think about how your entire workforce will feel if their work environment is cluttered or aesthetically unappealing. Improving the office is a worthwhile investment. Even simply repainting the walls with a white coat of paint to reflect light and brighten the work environment could make a big difference. You might want to put a ping pong table and some couches in the break room too. Give your employees a way to unwind.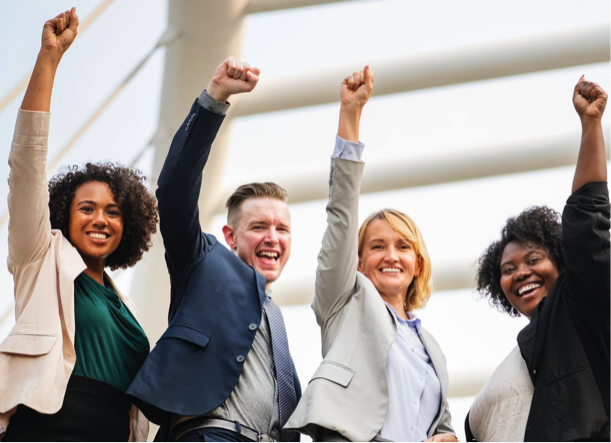 Expectations.
This is one of the biggest E's to consider if you want to ensure that your business is successful in the long-term. Start thinking about customer expectations and the ways in which you can exceed them. That's how you'll upgrade your business. Your goal should be to solve problems before they even become problems. To clarify, you need to show your customers that no issue is too small or too insignificant. Most people will understand that mistakes are made in life – we're all human, after all. But they won't understand a business that fails to remedy the problem quickly and professionally. Invite customers to send in questions and complaints on social media. Have a team ready to respond to customers as soon as they contact you; that'll show you care.
Exceeding expectations can go a long way to boost your business' brand. In turn, you'll gain a reputation as a caring and reliable company. You're trying to build loyal relationships with your customers. That's how you'll start to build up a lasting client base. Obviously, you want to chase new leads, but you also want your existing customers to stick around. This is how your new business will grow into something impressive from small and humble beginnings. It's all about the customers, at the end of the day.
End-goals.
Always reinvent the business plan. That should be the main piece of advice you've taken away from the points raised in this article. You might not have to change your end-goals but simply restate them. Repackaging a brand can sometimes be the best way to start turning heads in an industry once more. If you've been struggling to make an impact on the target market then it makes sense to try a new approach. Simply saying something in a different way can make a big difference. After all, if your competitors are successful then the problem might not be your products or services but the way in which you're selling them. Hold onto your end-goals but keep finding new ways to reach them if you want to upgrade your business and take the next step up the entrepreneurial ladder.