When buying a home, the size of the garden is usually something that we consider when making a purchase. This is especially true if you've got children or pets because it gives them a comfortable and safe place to play around. However, the reality is that unless you've got a lot of time to spend on managing your garden and making it look nice, there's a good chance that you're just going to forget about it.
If you've got a fairly large outdoor space that isn't really being used, then we've got a couple of fantastic ideas for you to try out.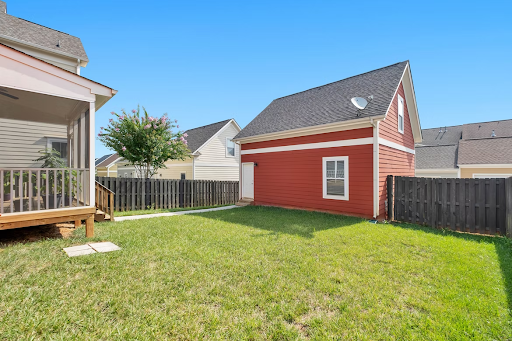 Build a nice custom shed for extra storage
A shed is a fantastic addition to any garden. It adds extra storage space, it can be used for indoor activities away from the main house, and it also adds some visual interest to your garden when done correctly. While you can attempt to build a shed from scratch, you might want to consider buying something that has been pre-fabricated or at least comes in a flatpack package so that it's easier to make. However, you could also try doing a search for custom shed builders near me to find companies that are willing to help you design and build a shed. These companies are a fantastic option because it allows you to design something from scratch that fits the size of your garden, your needs, and also your preferred material choices.
Start paving your garden to clearly mark out spaces
Another great way to make use of the space in your garden is to actually start creating sections that are used for different things. The best way to do this is to use a garden path. This not only makes your garden beautiful, but it can also clearly mark borders of certain areas so that you know where flower beds will be placed, where a patio might be built in the future, and also where your guests should be walking when they explore your garden. Paving your garden might seem like a lot of work, but you can actually make it easier by using things like stone paths that look natural and add a lot of interesting elements to your garden.
Create a multipurpose patio area in your garden
A patio area is usually a staple for gardens around the world. It's often used for parties, for guests to sit down, for you to relax, and even for your kids to have somewhere to play outside while being covered by shade. A patio area is extremely versatile and can be used for many different reasons, but we like the idea of using your patio to create a unique space that acts as an additional room in your home. Once you stop thinking of it as part of the garden and more like extra space that you can use for things like decor or functional purposes like dining, you'll realize just how many unique ideas you can try.