Come winters and one often starts wondering about the dryness of skin and then starts the search for best moisturisers to cater these needs. St D'vence, the experts in skin care products recently launched their Autumn edition of the moisturiser which comes enriched with the goodness of Olive Oil, Vitamin E, Avocado Butter and Argan Oil. Its the first time in history of their 20 year legacy that this product has been made available through pre-orders on Amazon. I have been fortunate enough to receive the product to try on , and all I can say is that I am extremely happy with the quality of product.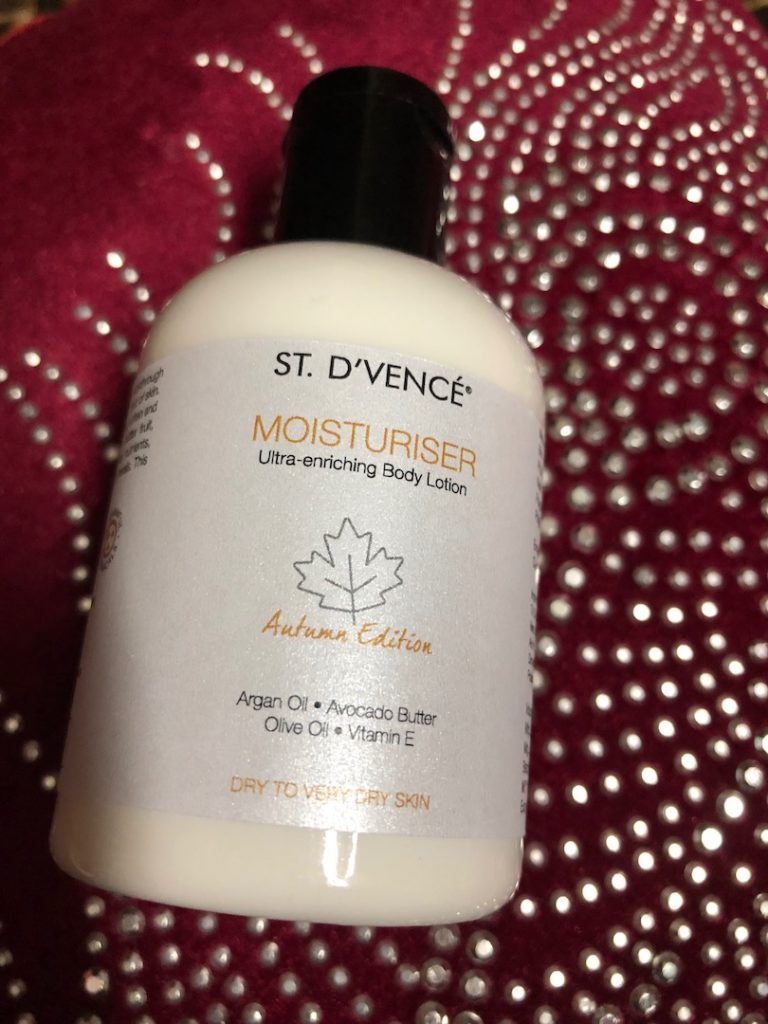 Its a refreshingly fragrant moisturiser, which is thick in its consistency, but very light on the body. Its completely non-sticky and leaves your body feeling moisturised and soft. I have been using the product since a week now, and my skin definitely feels more nourished and supple.
The effort of 3 years gone behind developing this moisturiser, which is a blend of 10 handpicked ingredients is evident in its quality. You cannot go wrong with this one. Its surely a must have skin care product for the season.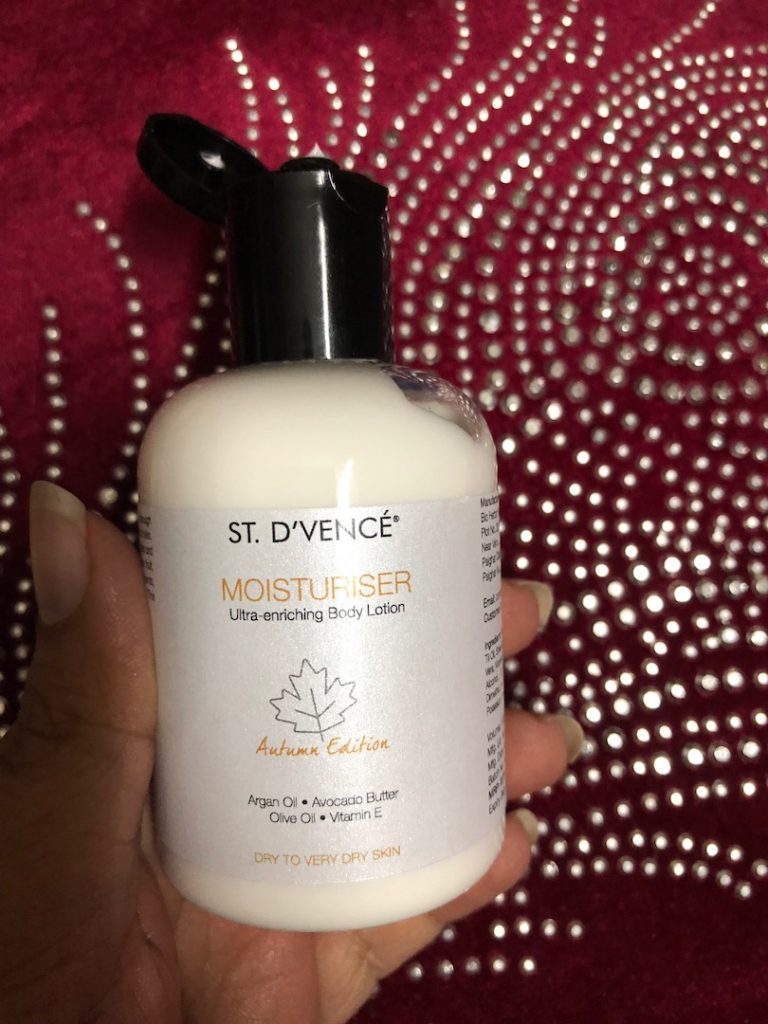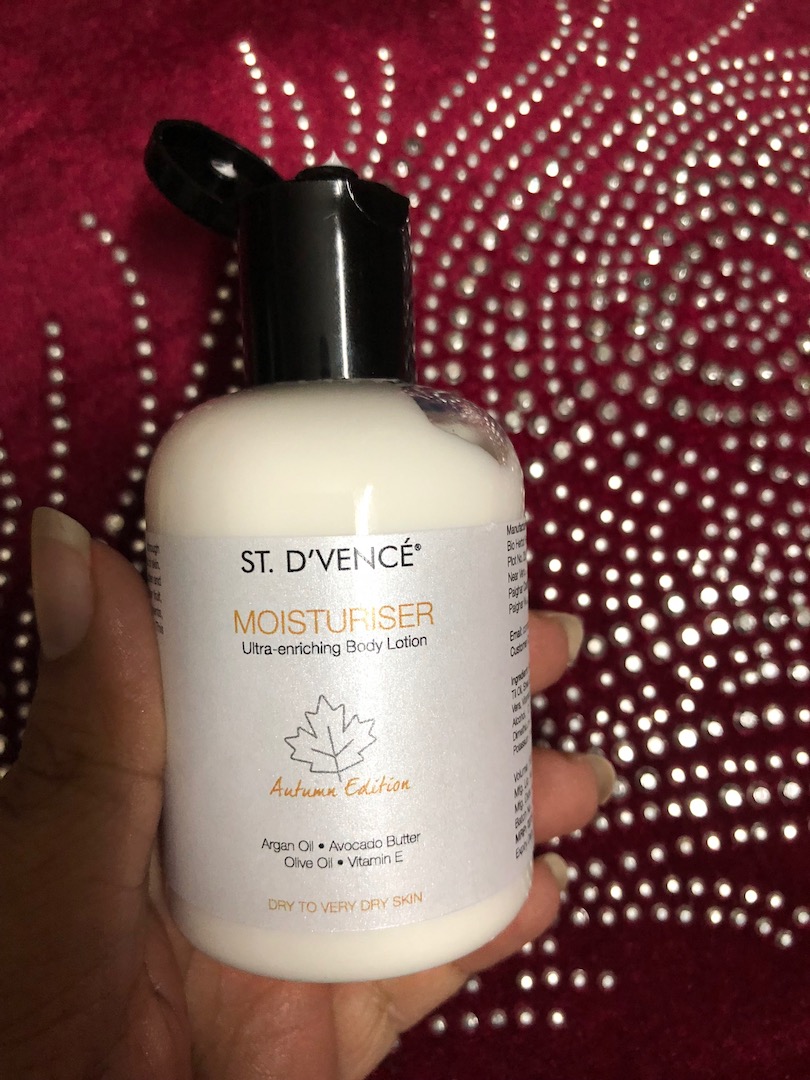 You can pre-order your pack from Amazon. Its currently offered at a discounted rate of Rs 399/-
Product Highlights
No Parabens, No Mineral Oils, No Sulphates, PEG & PG Free, Hypoallergenic

Essential & Botanical Oils – Argan, Almond, Jojoba, Olive, Coconut, Til, Sunflower

Butters – Avocado, Shea, Blissful Amalgamation of 10 Ingredients, London's Classic Fragrance

Ultra-Enriching Formula, Non-Greasy Residue, Intense hydration, Rapid absorption

Deep & Long-Lasting Moisturiser, Conditions, Enriches & Revitalises, Naturally Rejuvenates Damaged Skin, Visibly Smoother & Softer Skin. This is a 100% vegetarian product with highly premium botanical and essential oils. It does not contain any animal-derived components.